May 10, 2019
Hero OdySea Dubai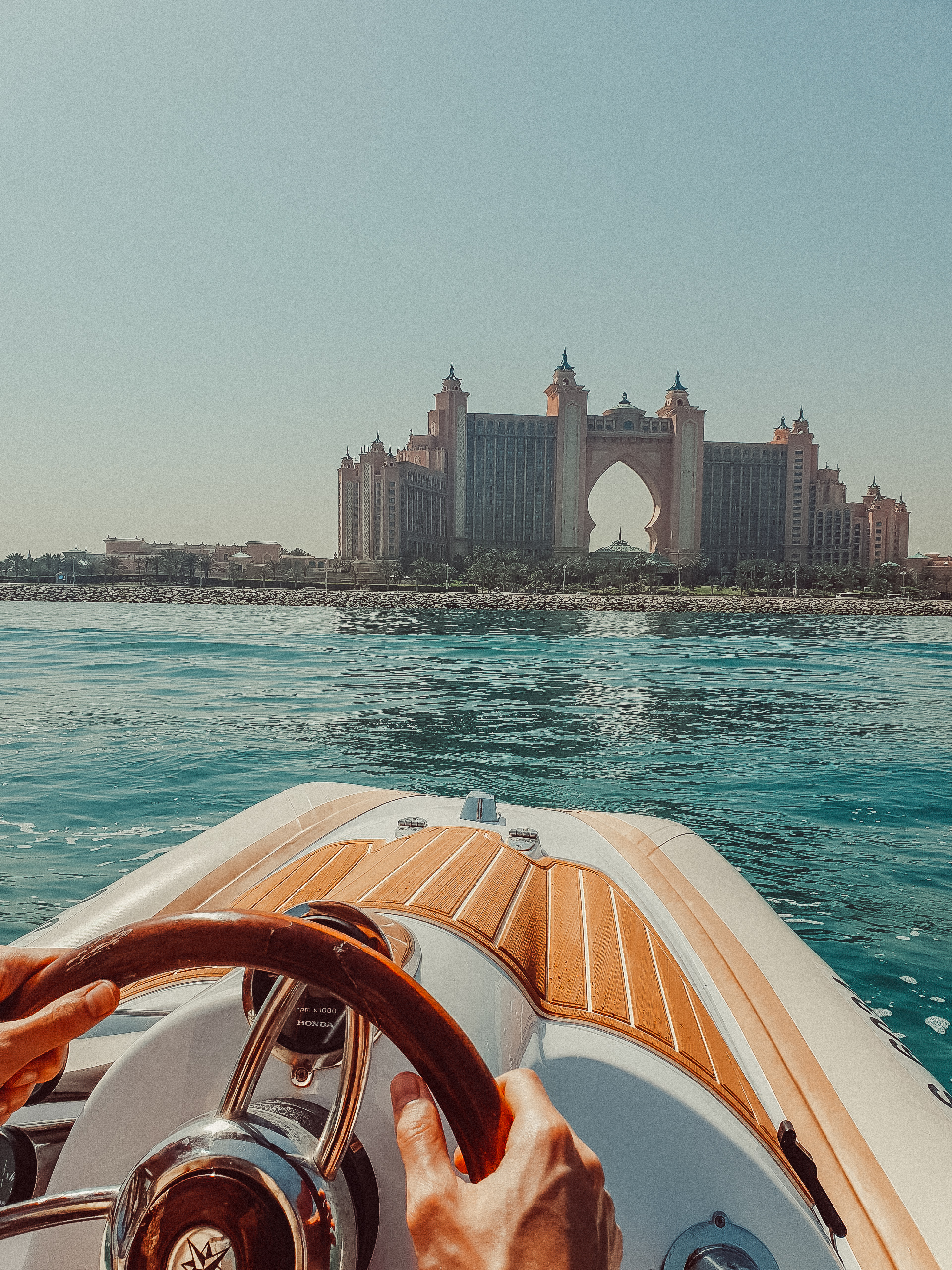 There are so many cool places to see in Dubai and when you love taking pictures, it is always important to find just the right angle to get perfect shots. So, what do you do when you want a picture that is a bit different? You of course go to the sea!
With Hero Boats Dubai  you can sail around in your own cool and fast boat with full control yourself. In approx. 90 minutes you get to see (and take pictures of) some of the famous attractions in Dubai from a perfect point of view and with no other people in the way of your pictures.
We visited Burj Al Arab, Atlantis, 'The World' islands and had a perfect view of the skyscrapers in Downtown.
We chose to have our ride in the morning as the sea is nice and quiet and the light is very good. When we go again, I think we will try catching the beautiful sunset!
It was a super fun experience and one of the best adventures we had so far in Dubai. If you are visiting and looking for a cool adventure, it is definitely worth looking up Hero Boats Dubai, beaHero.