Dec 13, 2016
7 things to do in Buenos Aires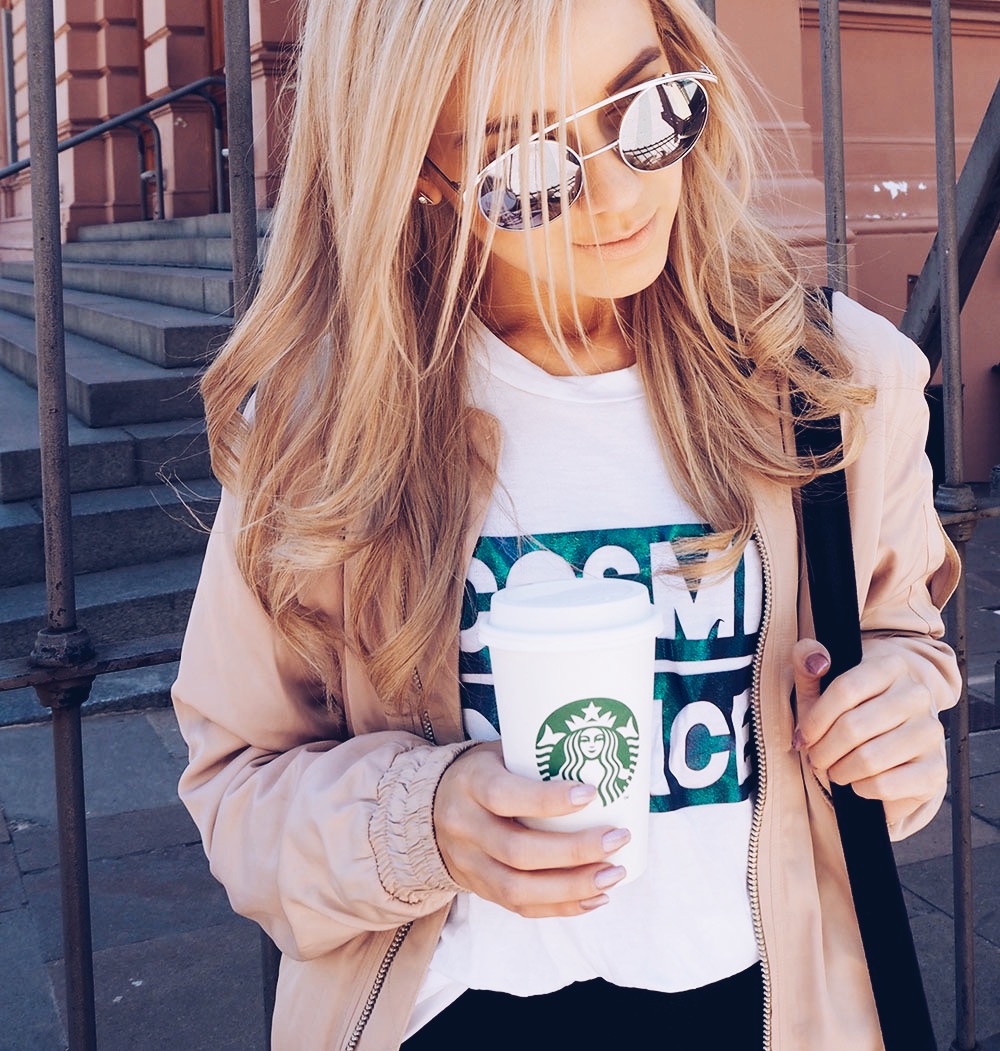 Buenos Aires is a big city, which mean that a nice location is always preferred so it is easy to move around between the cool areas. We stayed in the nice Recoleta area from where everything is accessible and close. Do not be surprised when you arrive in Argentina to discover that nobody speaks English, so prepare all the Spanish you learned in Mexican soap operas or Spanish movies and be adventurous! A few useful words are: Tarjeta (credit card), Gracias (Thanks), Buenos Días (Good morning), Buenas Noches (Good night), Cuánto cuesta? (How much is it?), Yo no comprendo (I don't understand).
After this, let's walk around some cool tips to do in this sunny and wonderful city!
1- Go to 'La Boca'
If you like football or just to take some cool pictures, please promise me you will go to La Boca. The district is where you can find the famous stadium "La Bombonera", stadium of Boca Juniors, and the Caminito, where you find as many colours as you can imagine as well as some nice restaurants. The place is famous for its tango dancers, but if you agree to take a picture with them, be prepared to get your wallet because they will definitely ask for some pesos.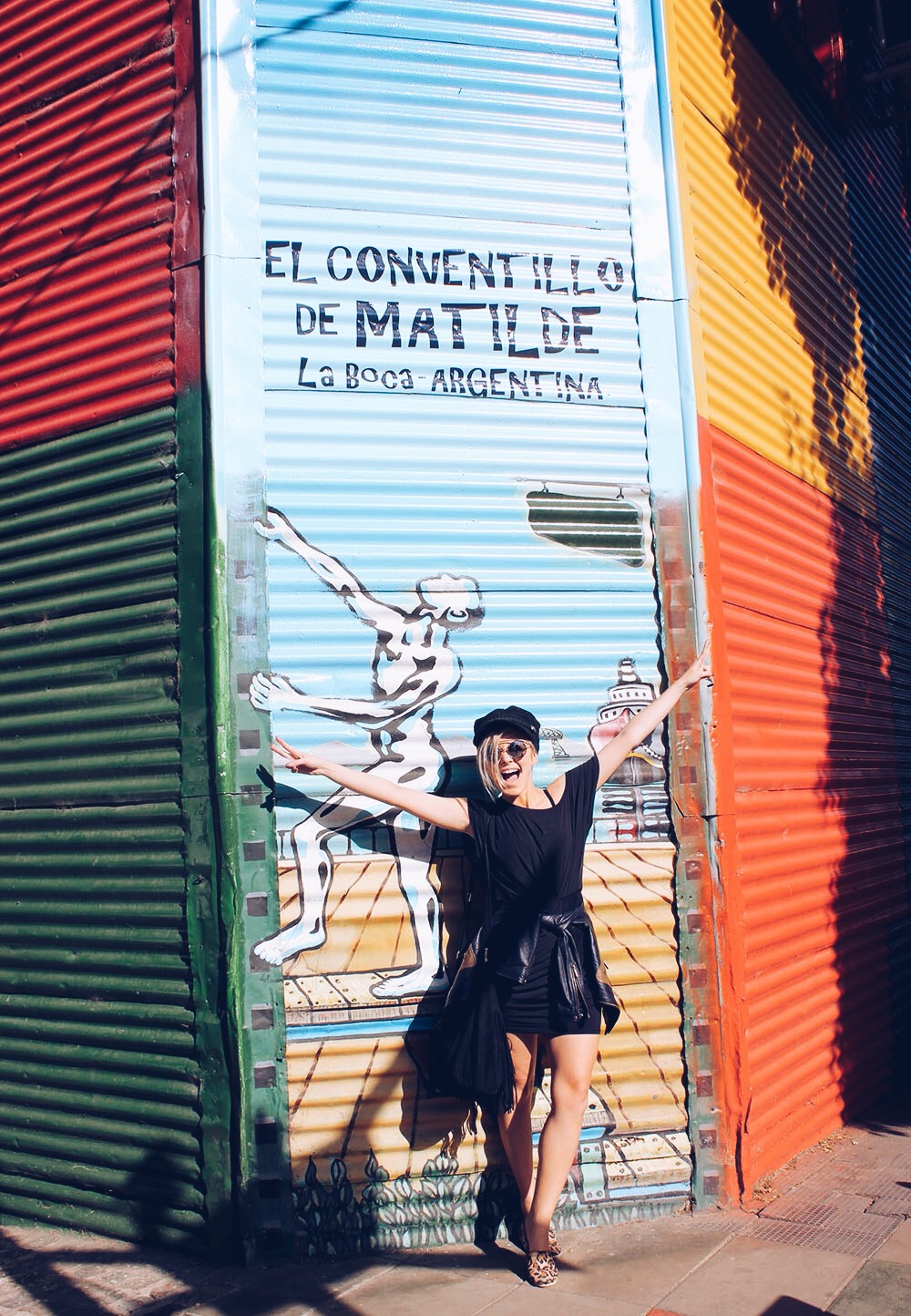 2- Try a good restaurant in Palermo (Don't order Parrillada)
and explore the colourful streets there while eat a Hellado
Palermo is a lovely area, it's actually very close to Recoleta, so we decided to go walking there and get lost in all the colourful and nice streets. We tried some really nice food at this restaurant called Caldén del Soho.
But here is a friend's advice, if you are not the kind of person that likes to try crazy things, don't order Parrillada, the dish is very typical from Argentina, but it's…let's just say that the nicest thing you are gonna eat is intestines and other glands.
At the Palermo Viejo, you can discover funky boutiques with the latest fashions of Argentina. There you can see the real culture of fashion in Buenos Aires, some modern, bohemian and romantic clothes and experimental prints. While doing this, get a nice hellado (ice cream), they are very tasty and perfect when the weather is so warm.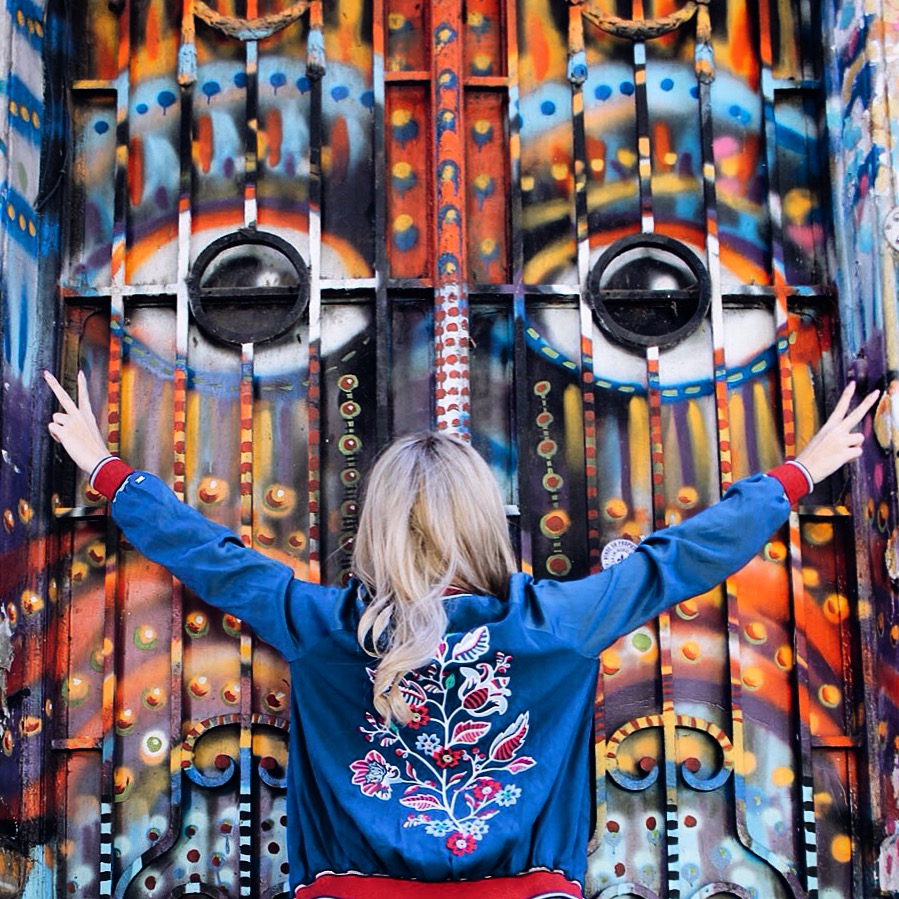 4-Plaza de Mayo
It's the main square in Buenos Aires, where you can see the famous "Casa Rosada", home of the executive branch of the federal government. Don't miss the chance to visit, but make sure not to go when there is a big protest, which is exactly what we ended up doing! haha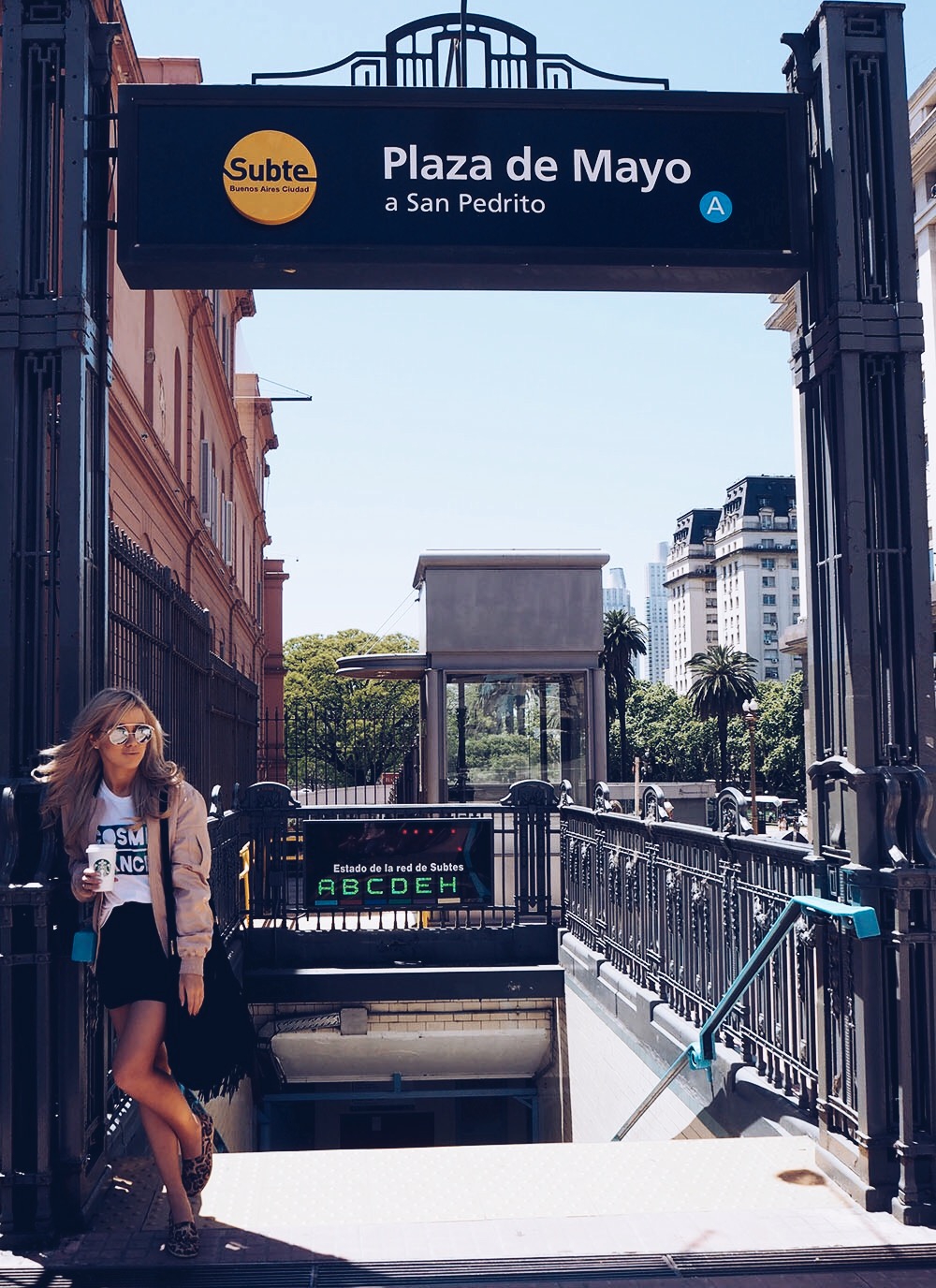 5-Go to 'Cementerio de la Recoleta'
If you wanna see the grave of Evita Perón or just enjoy the really beautiful, and sometimes scary, architecture then you definitely need to go there. The cemetery is listed among the 10 most beautiful cemeteries in the world and it is quite fascinating.
6- During weekends try a 'Flea Market'
They are soooo fun! There is traditional South American music, people dancing and local art, please try to find one if you are in Buenos Aires! You are gonna get a great insight to their rich culture and maybe you will even find a bargain.
7-Forget the diet and eat a lot of of Empanadas
Definitely my favourite dish, maybe because it reminds me of something you also find in Brazil, Pastel. I love Pastel! The taste is however totally different but still very tasty. If you want to try famous and delicious empanadas go to El San Juanino. The place is extremely popular and the waiting time to get a table can be pretty long, so a small tip is to buy them as take-away and eat them under the sun in a park.