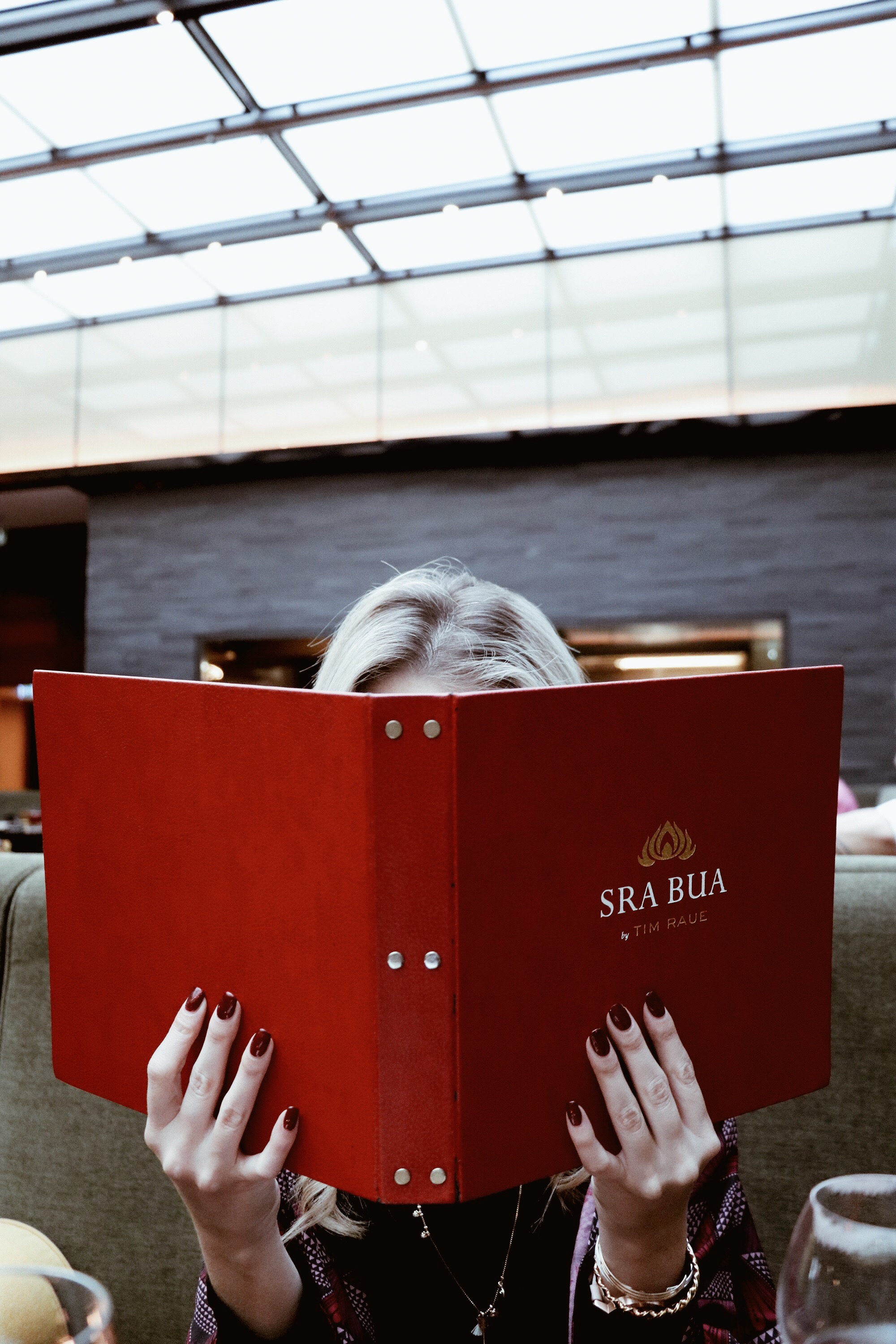 If you are interested in cooking and love to experience excellent restaurants, you probably know of Tim Raue. He recently starred in one of the episodes of the popular series "Chef's Table" on Netflix, where the story of leading chefs around the world is shown. Tim Raue is kind of a phenomenon in Germany and renowned around the world for how he revolutionised the German kitchen. He has received various accolades for his cooking for example "Rising Star of the Year" and "Chef of the Year" by Gault Millau in 2007 while establishing a two-starred Michelin restaurant in Berlin.
In 2013, Tim Raue opened a restaurant at the Hotel Adlon Kempinski, named "Sra Bua by Tim Raue" which is a Pan-Asian inspired restaurant. While staying at the hotel we were of course intrigued to get this culinary experience, where ideas from Thailand and Japan are mixed with Tim Raues creativity and flair. Shortly after opening the restaurant was awarded with 15 points by Gault Millau and The Aral Schlemmer Atlas named SRA BUA by Tim Raue the "New Opening of the Year 2013", so our expectations were high.
Before we arrived at the restaurant we wondered about the meaning of the name and we were told that it means lotus blossom and after completing our 4 delicious courses paired with wine, the name made so much sense.
In the low key and relaxed atmosphere you really feel welcome into a world full of new experiences. We started with this delicious dish of mackerel, followed up by a perfectly cooked white fish with fresh mushrooms and salad. The main course was something else, with the most tender meat you can imagine and an incredible sauce, we almost asked for another portion because it was simply that good, haha! The dessert was this sweet ice cream sandwich and as a bonus we got these amazing treats of pineapple, chocolate and white chocolate. We left the place with a perfect feeling, full from the festival of flavours we were presented to, good talks and maybe a little too much wine!
Sra Bua by Tim Raue