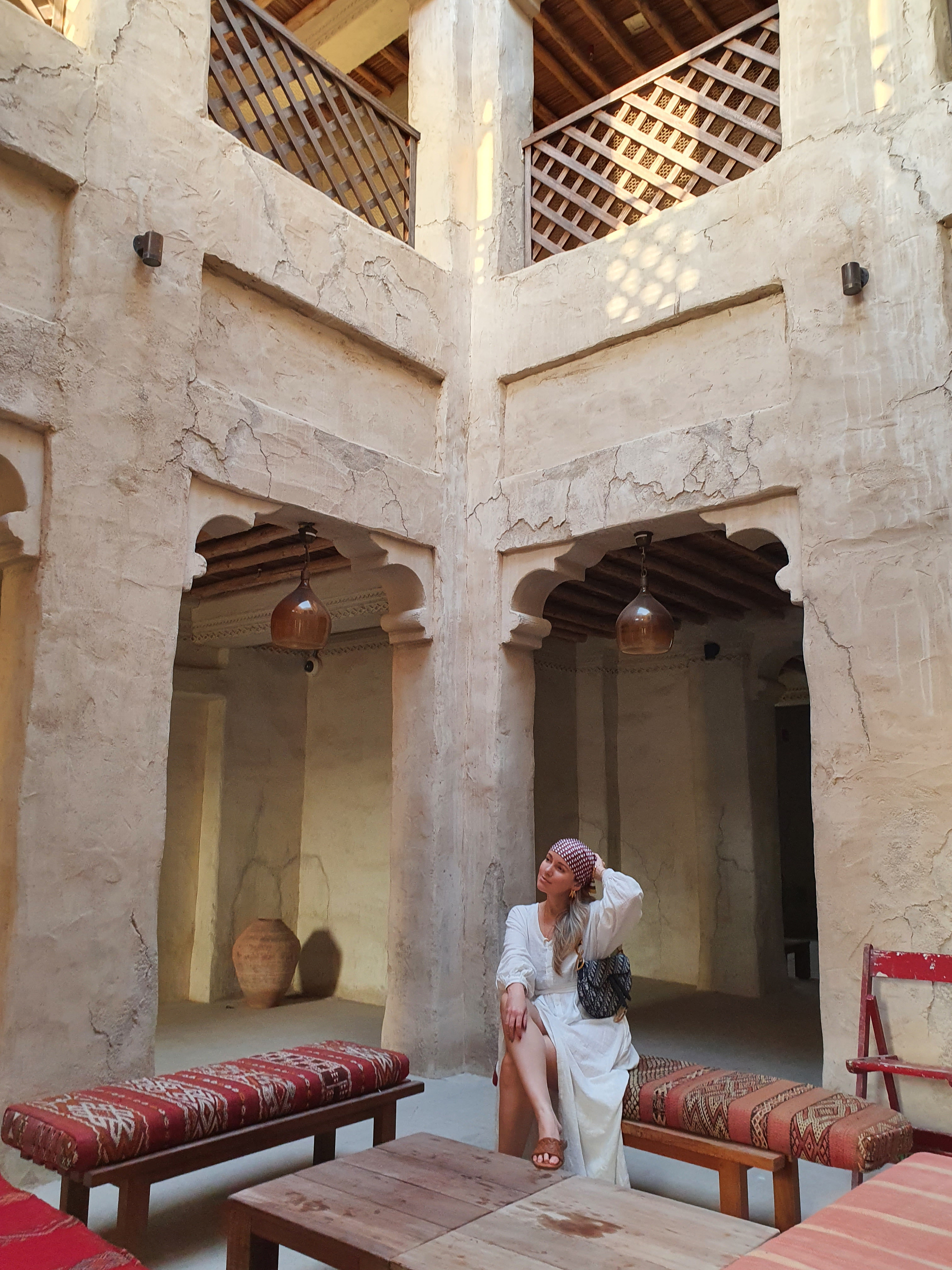 Dubai is well-known for its luxury and modern buildings, skyscrapers and crazy designs, but the Arabic culture is likewise absolutely fascinating and something you should explore when in UAE. While living in Dubai we decided to visit the Old Town in Dubai and explore a bit of the Arabian heritage. We chose to spend a night at Al Seef Heritage. The hotel is located in the second phase of Al Seef, a new district of restaurants, cafes, shops and plazas, situated on a two-kilometre promenade on the south bank of Dubai Creek. Al Seef is the newest destination by Meraas, the minds behind some of Dubai's most popular tourist destinations, including The Beach and City Walk.
The hotel is an invitation to travel in history as it draws deeply on the UAE's rich culture and heritage. Combining the warmth of Arabian hospitality with a backdrop of local heritage and architecture, Al Seef Heritage Hotel pays homage to the age-old days of the region, offering a relaxing choice for inquisitive, quality-conscious travellers who appreciate authenticity.
The experience is distinctly different from most things in Dubai with a strong emphasis on the city's history. The area is still a bustling site of trade, with souks and aged dhows, full of merchandise bound for India and Africa. A short stroll away you find museums, galleries and cafes in the popular Al Fahidi historical neighbourhood.
Our room had a nice balcony with a view to the Creek and it was so lovely to sit and enjoy the views of the water and old buildings. The design of our room was inspired by region's culture with authentically aged materials that mimic rustic facades and interiors that reflect an age of pearl diving, trading and crafts.
The rooms themselves have three colour schemes inspired from the light blue sea waters in the Creek, the soothing beige from the desert sands and soft green tones from the country's flora interspersed with colourful flashes of reds, turquoises and yellows. So cool and inspiring!
While staying in Al Seef we explored the hotel buildings as they were very beautiful and authentic along relaxing walks in the surroundings.
In the morning we had the most delicious outdoor breakfast at their restaurant, Sabaa. The restaurant offers international and traditional Emirati inspired breakfast, simply a must-try! The staff was also the BEST and basically encouraged us to try everything on the menu!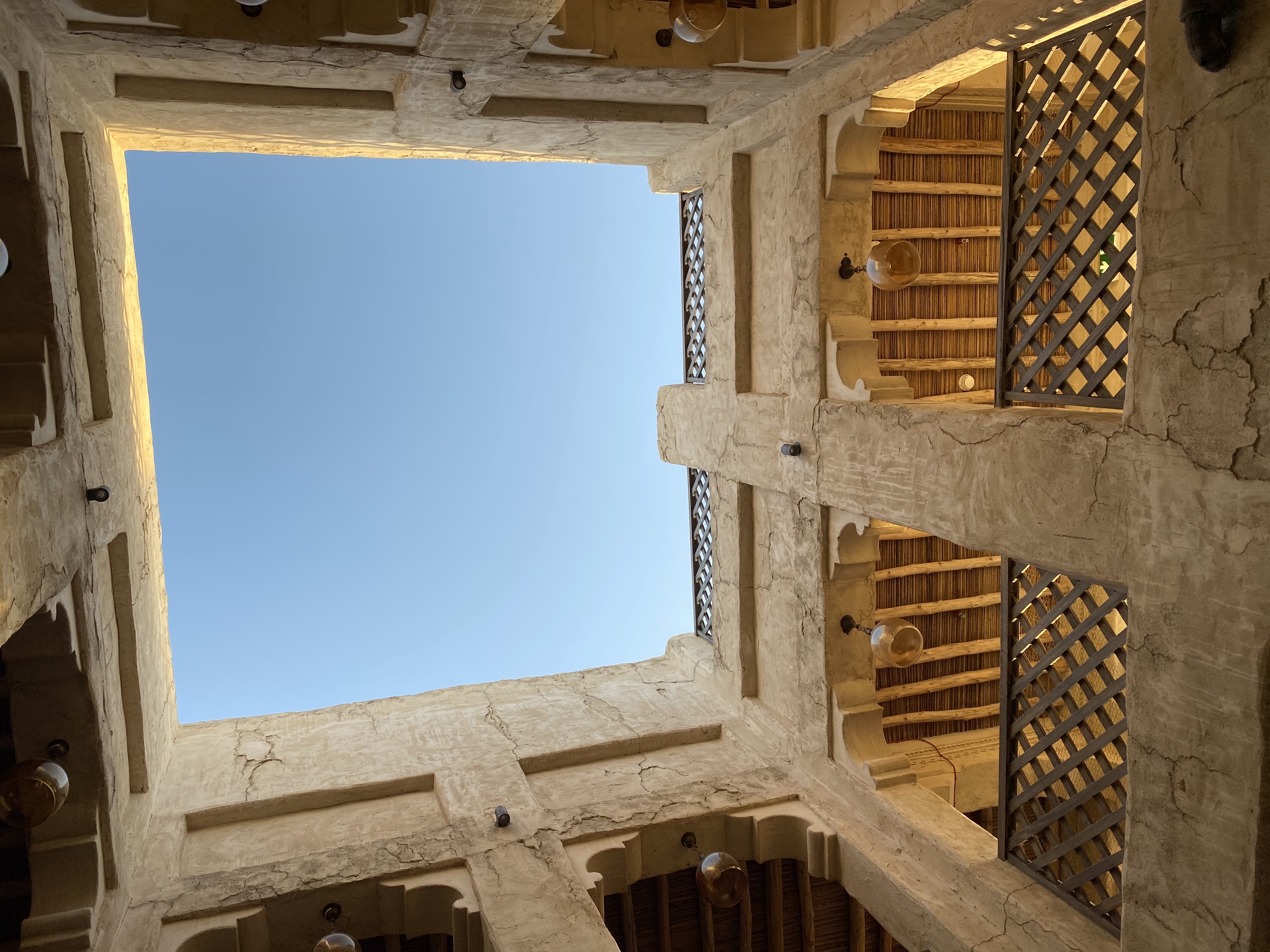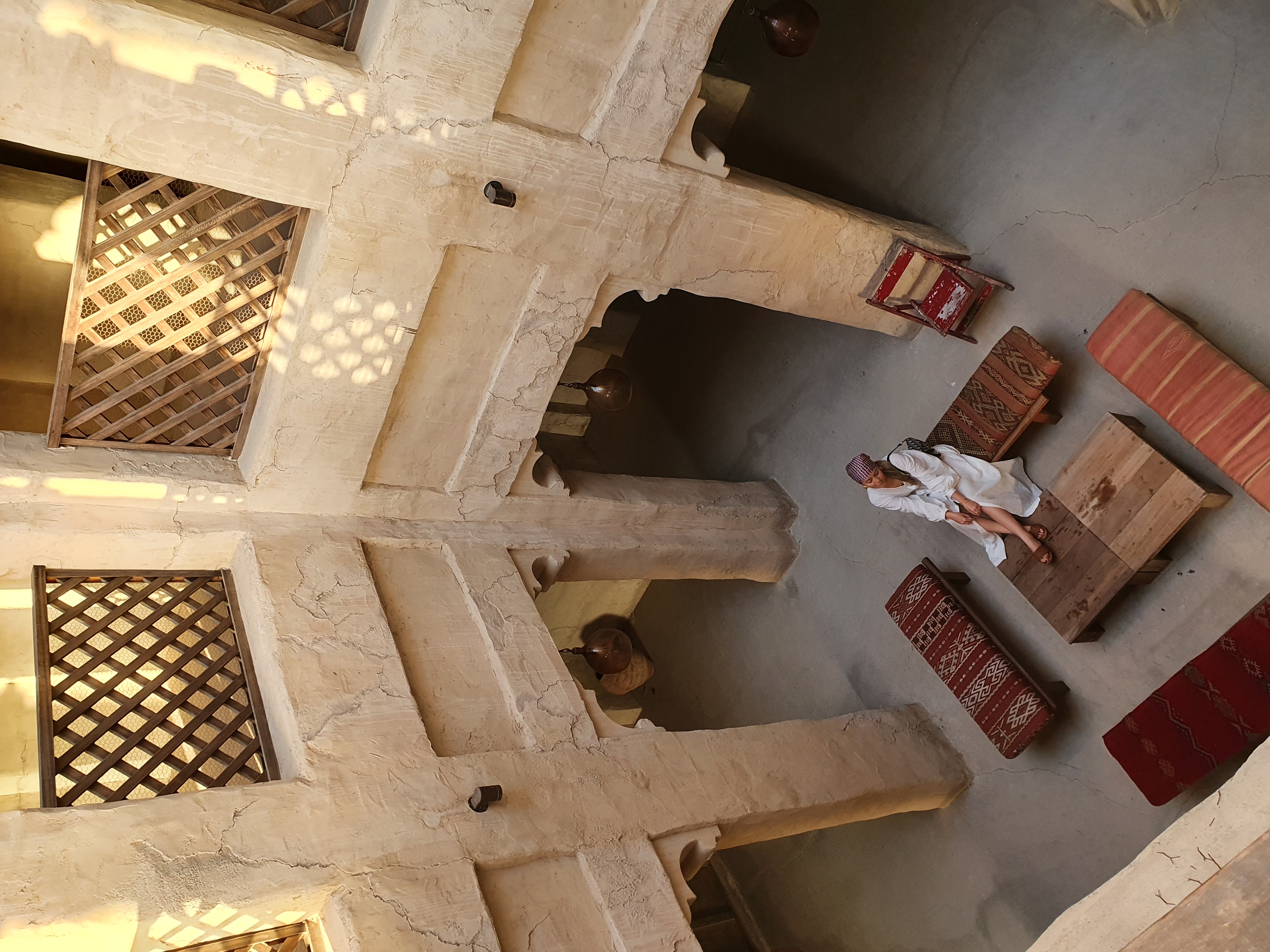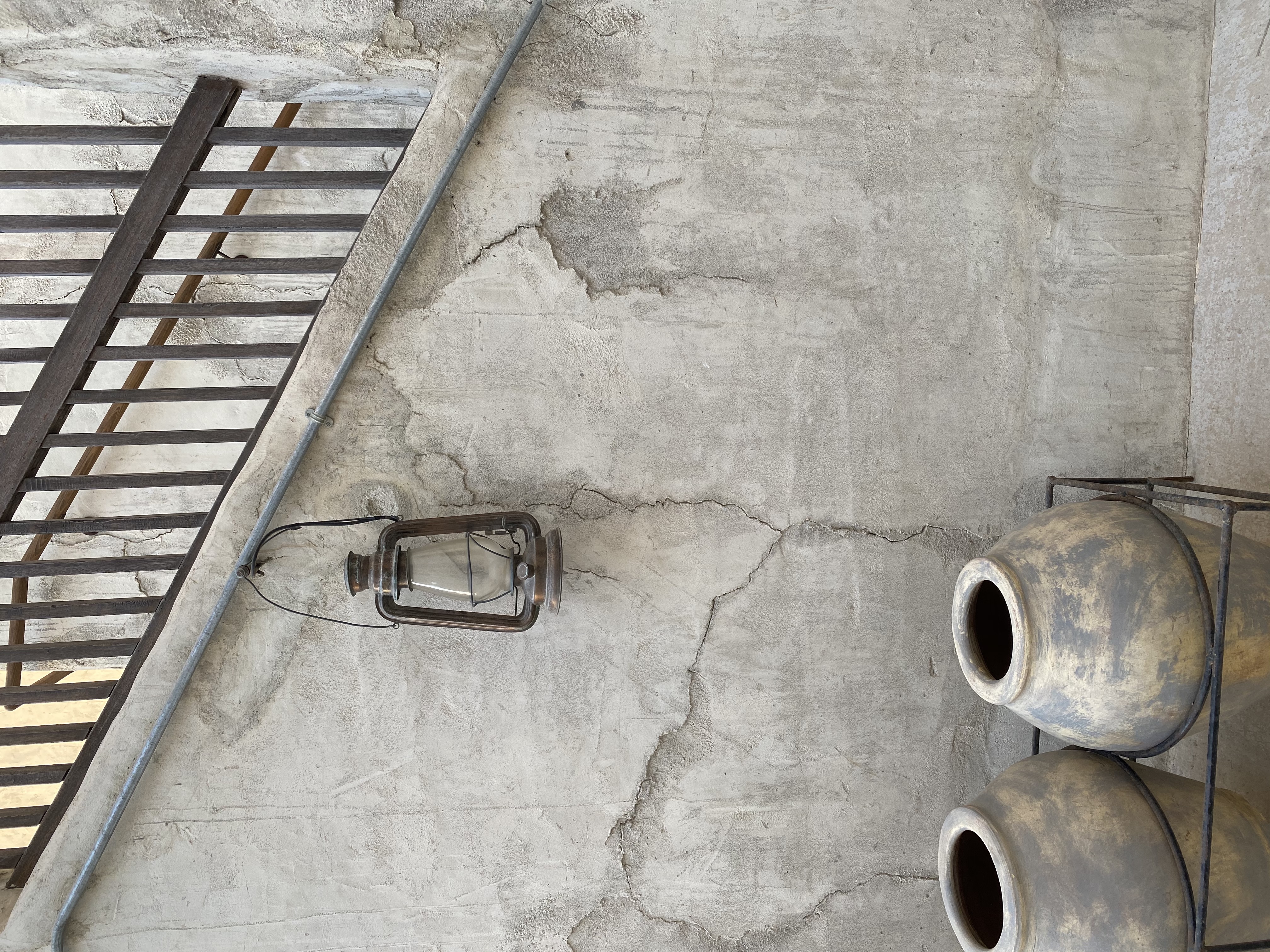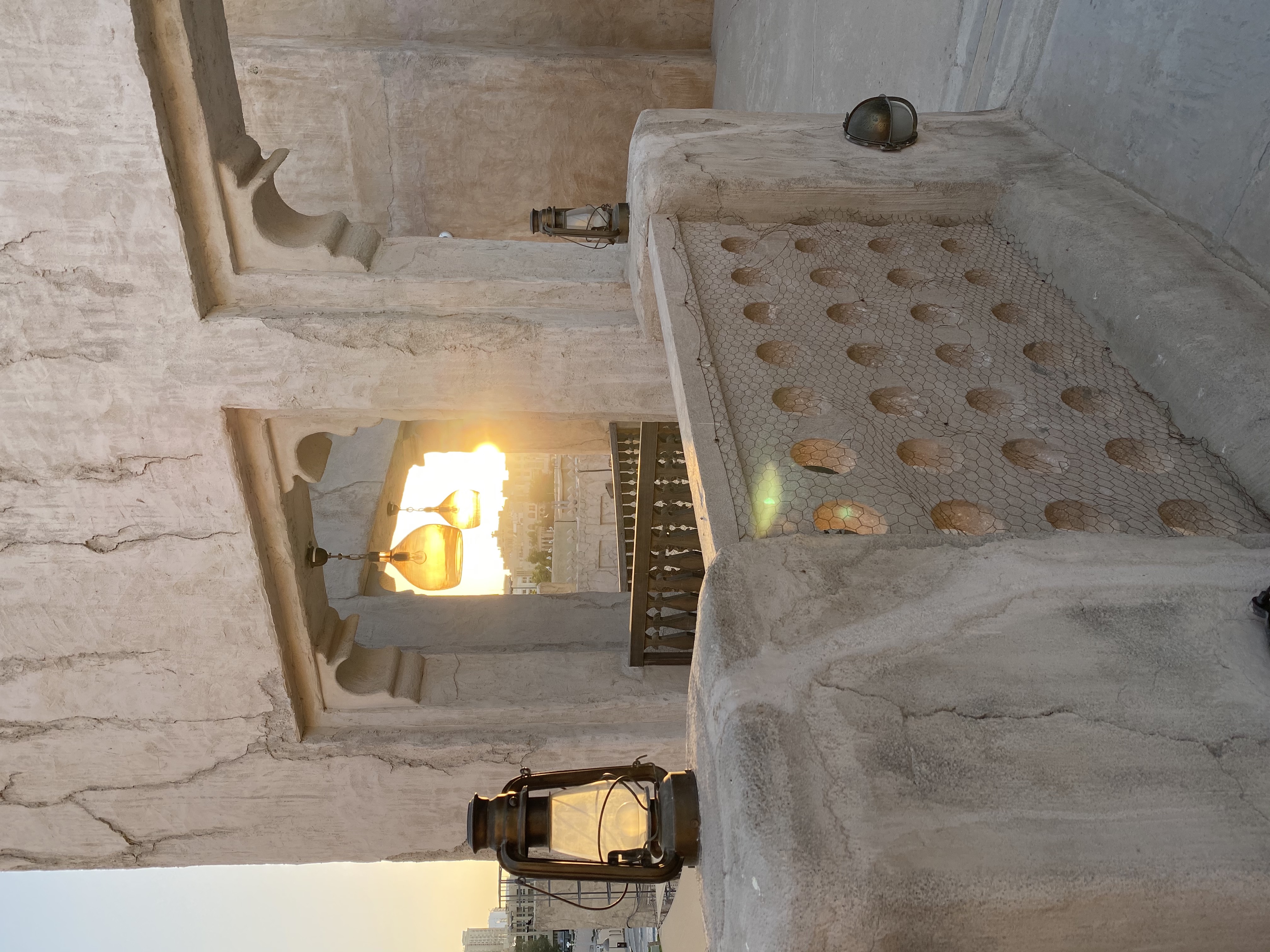 Room: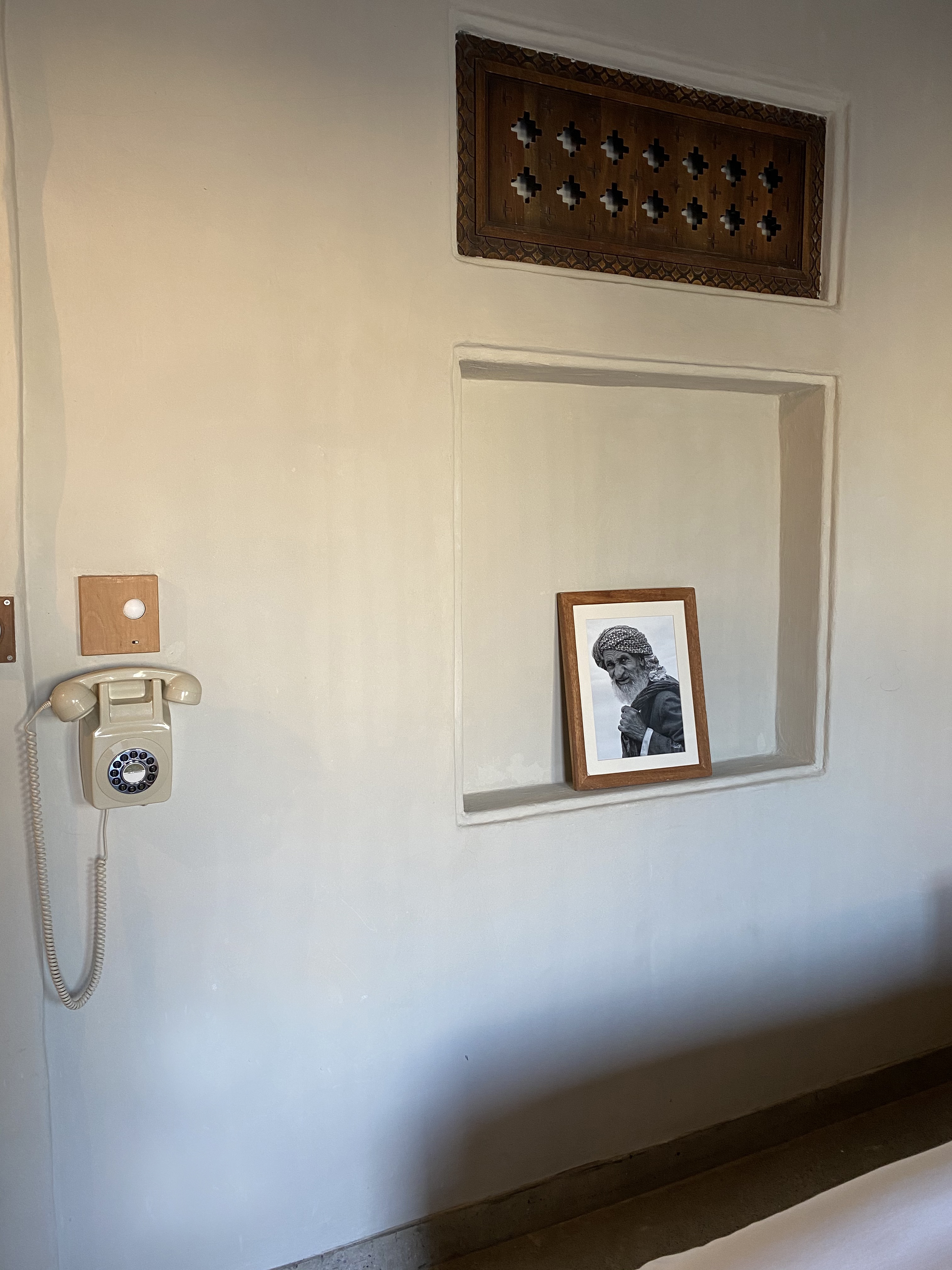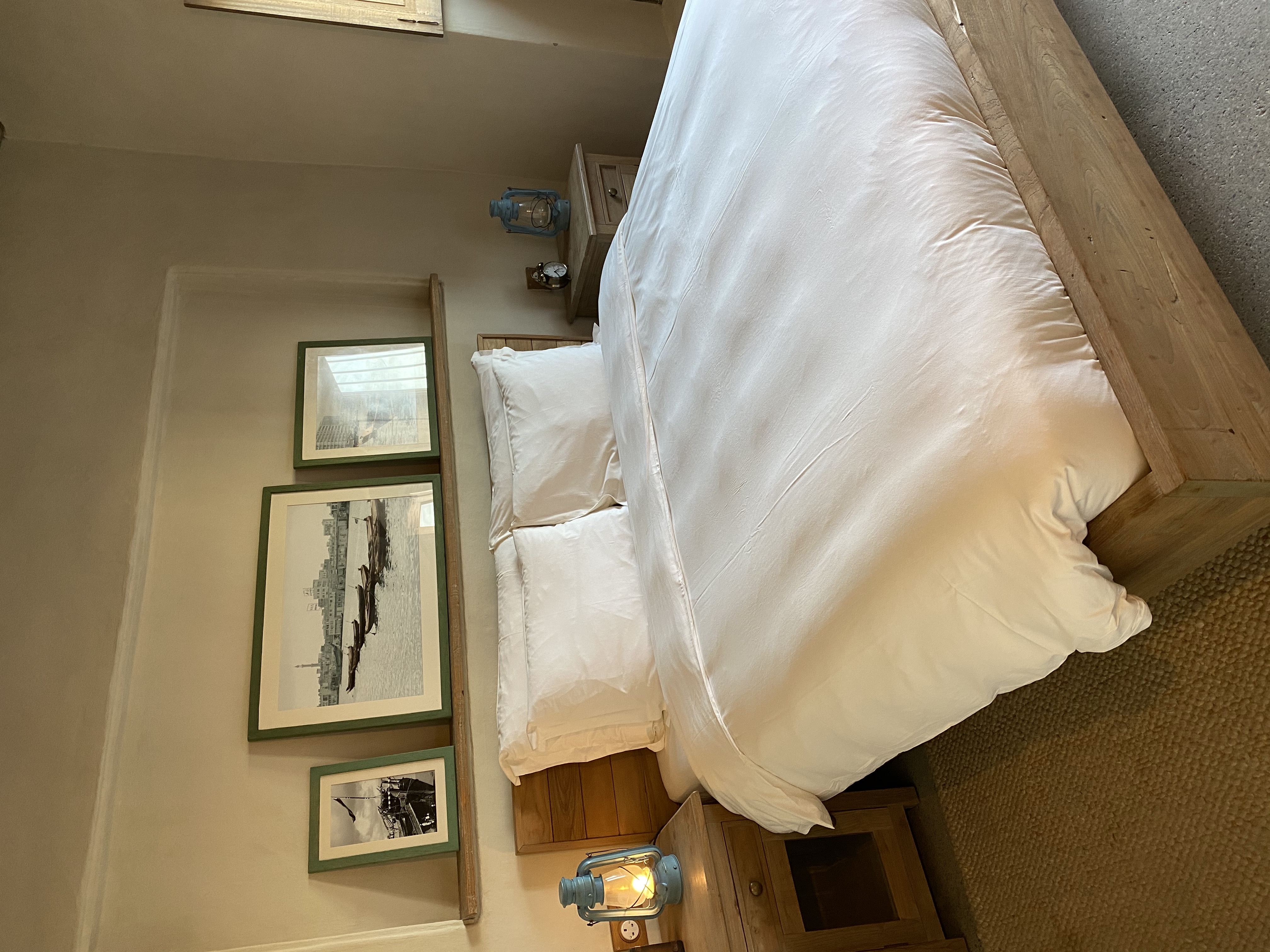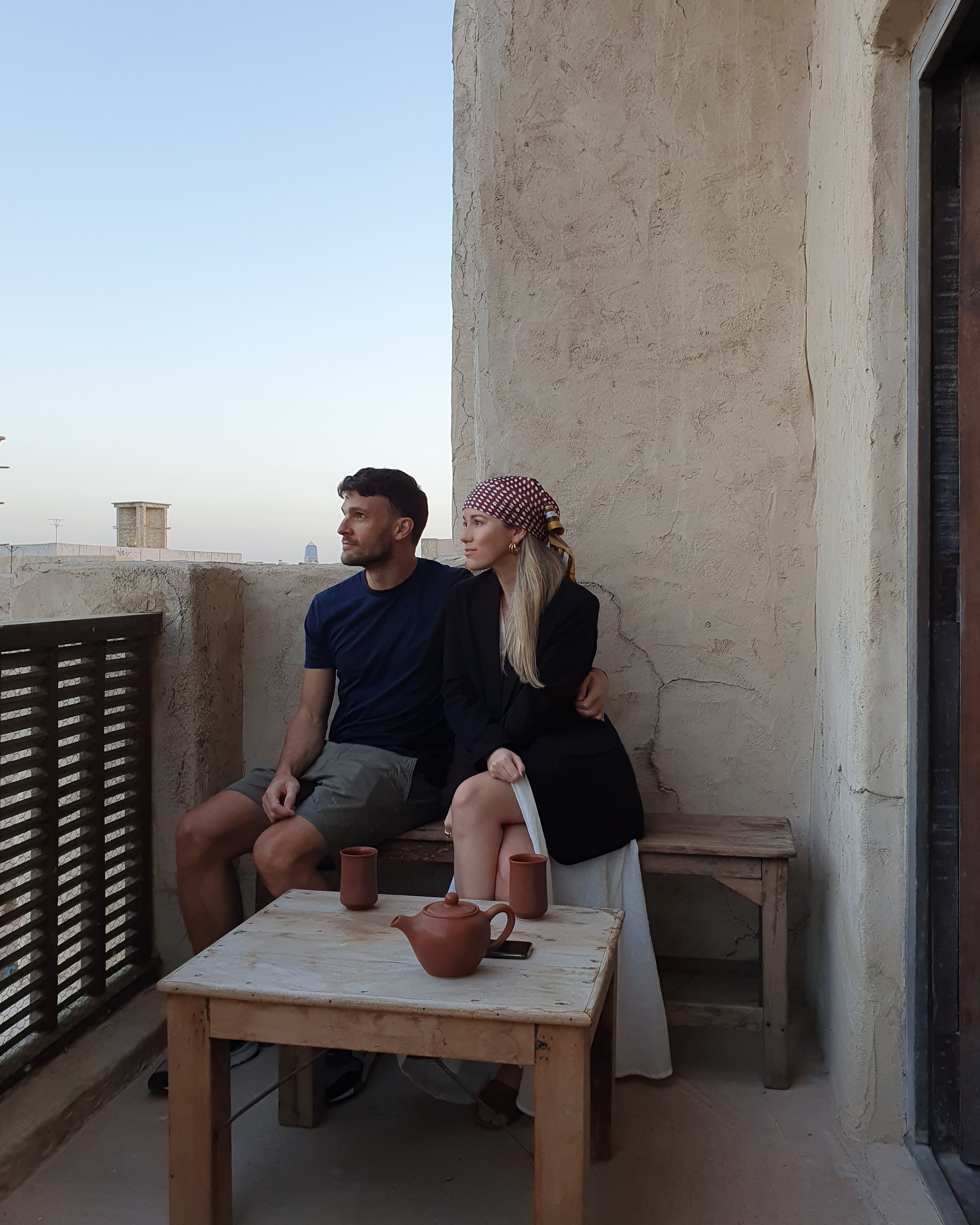 Breakfast: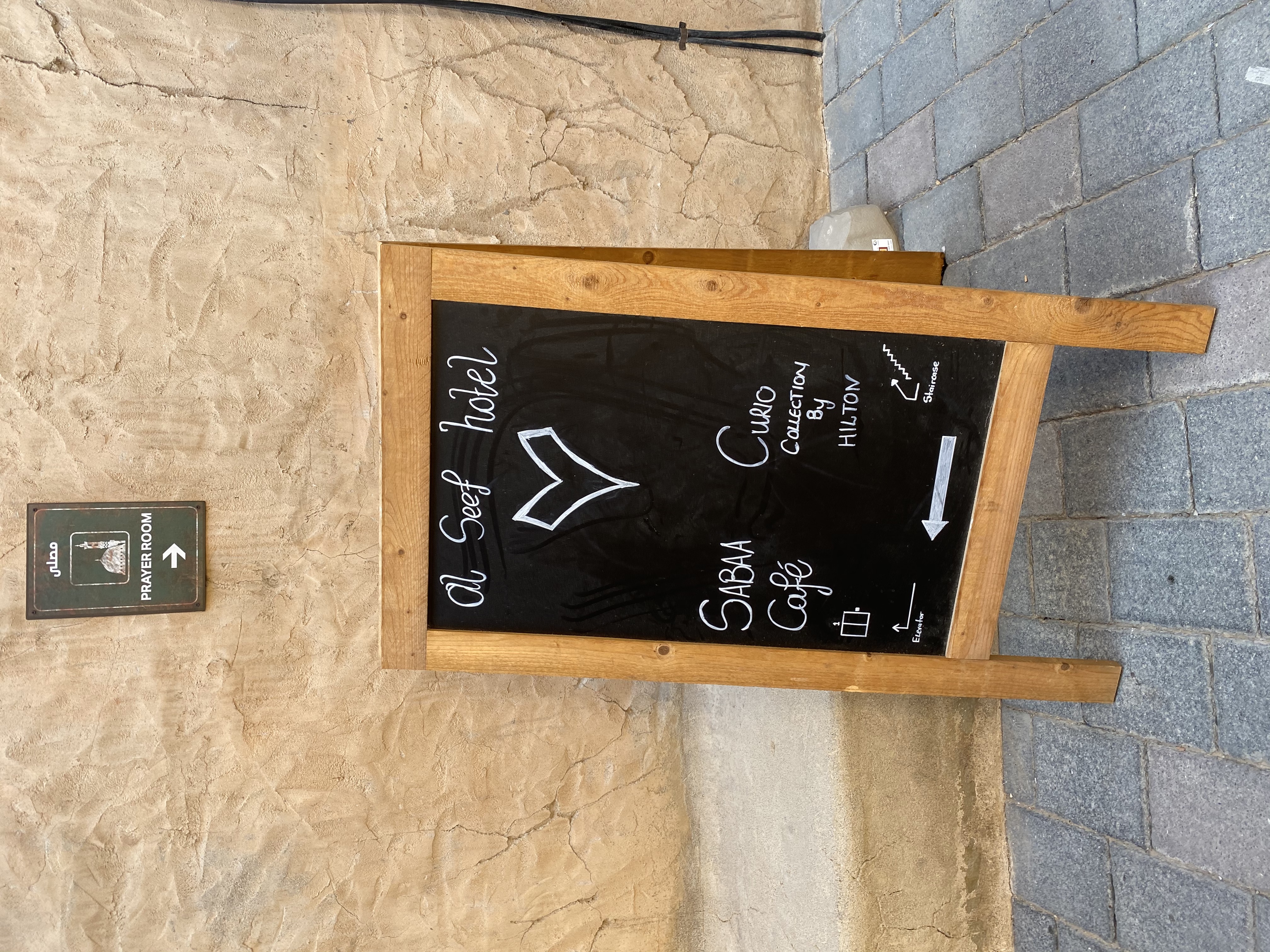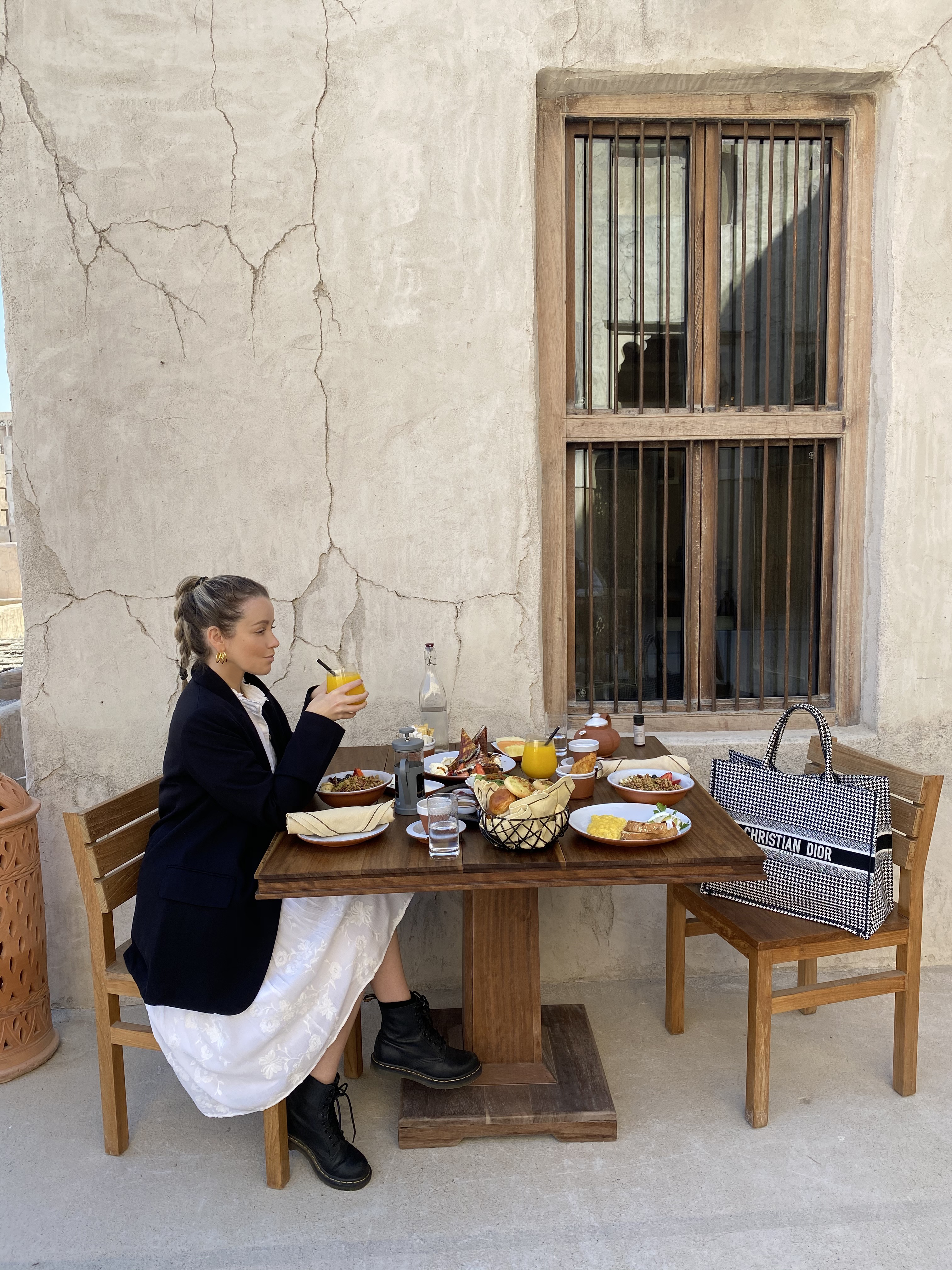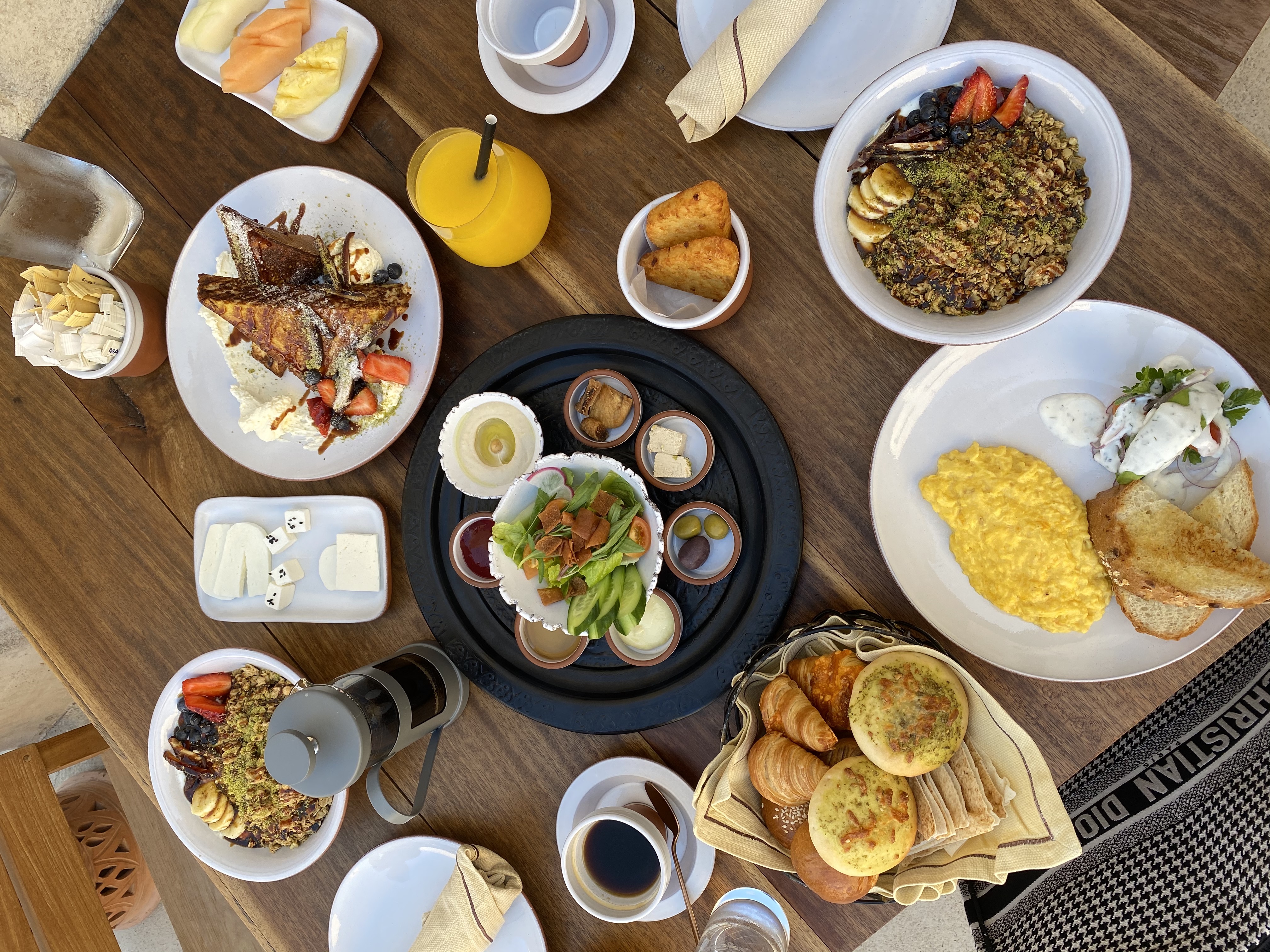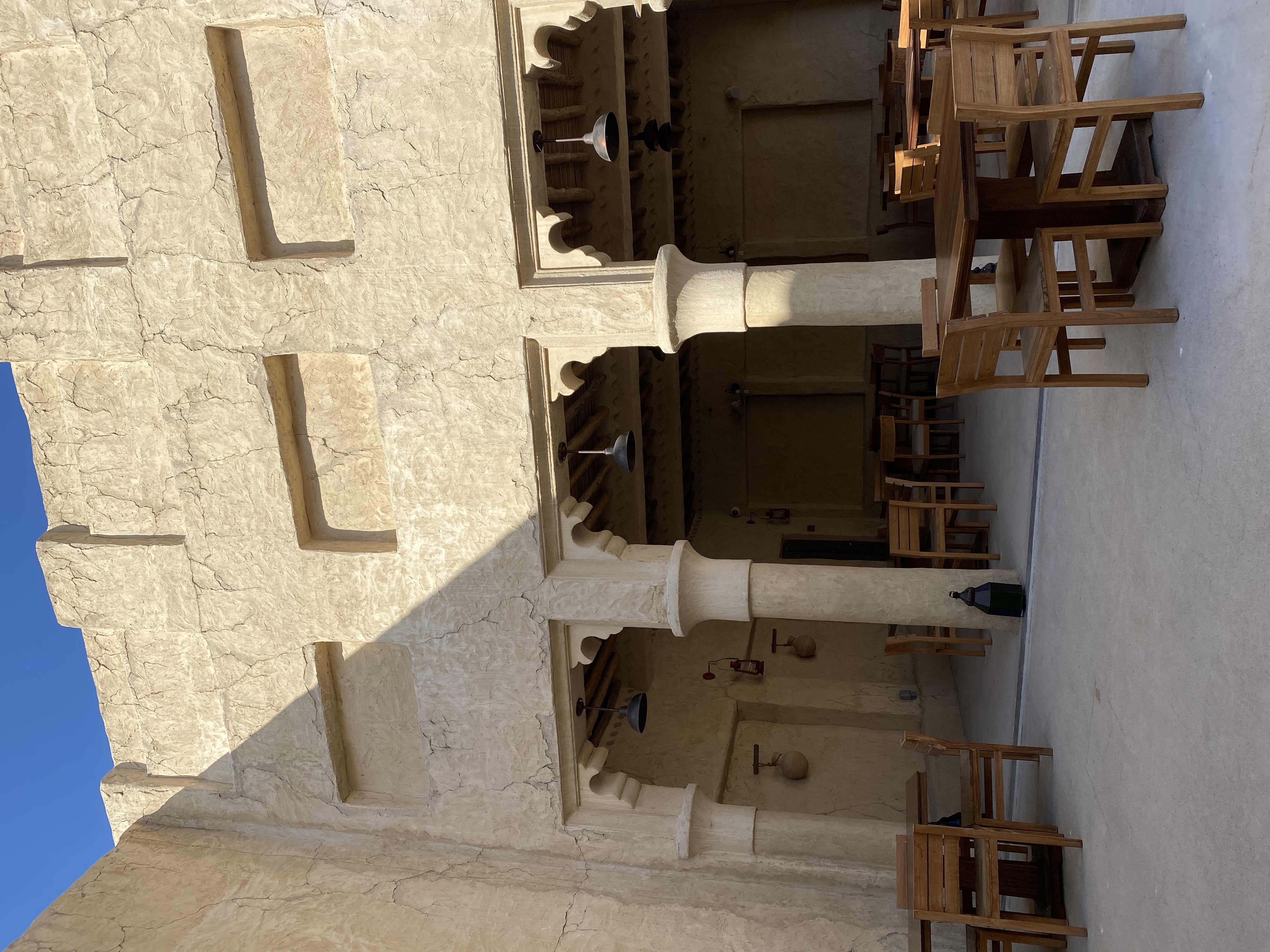 Surroundings: