May 02, 2019
Balloning UAE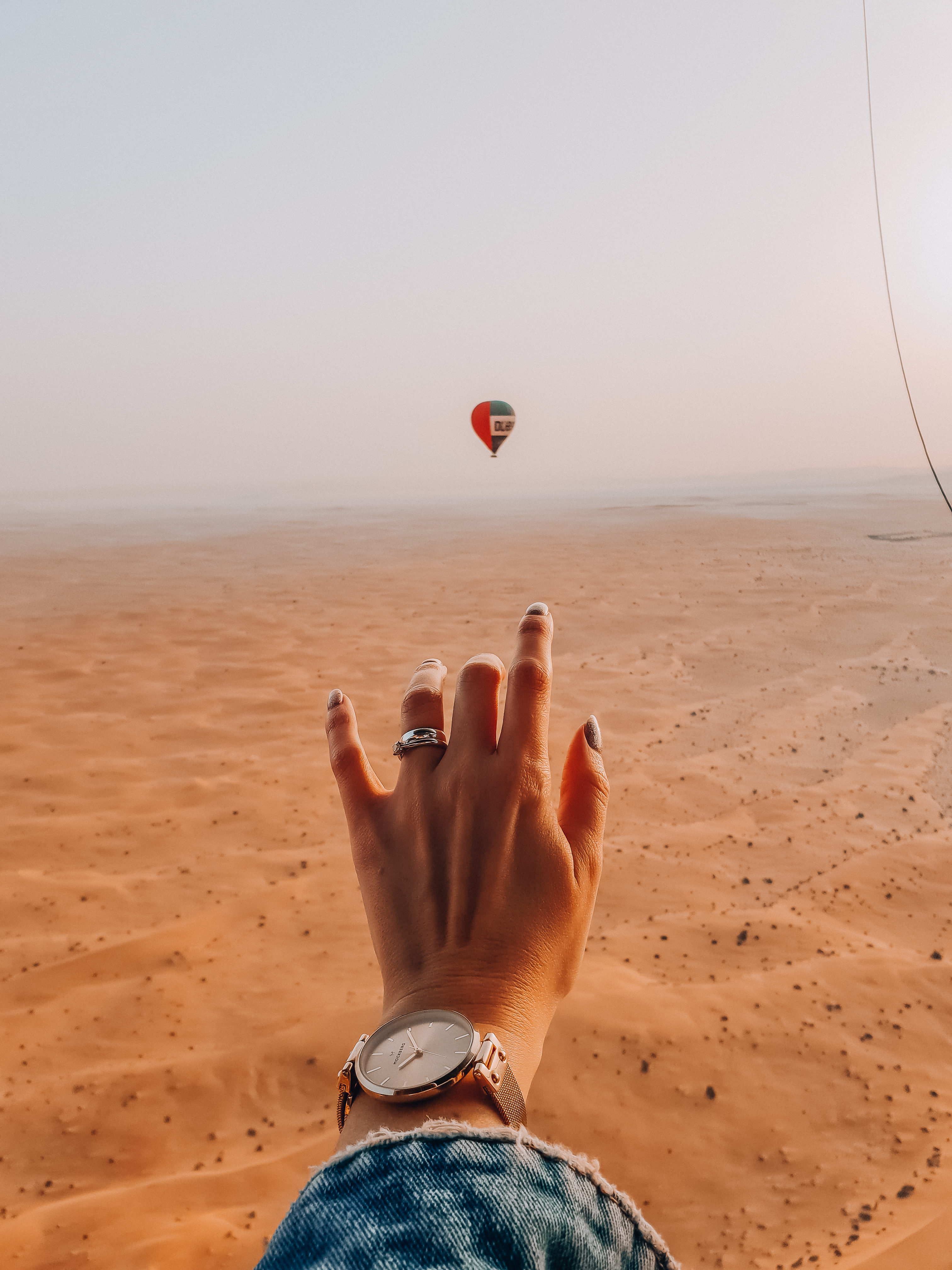 Time to explore amazing Dubai!

We have been waiting for a long to visit! Now it is finally time to share some of our experiences in the UAE.

What is the best way to start exploring? Going to the desert, of course!

In the UAE, you will find the biggest desert in the world and I can tell that it is quite amazing to visit and discover its beauty. We decided to see the Rub´al Khali desert (translation: Empty Quarter) from two different perspectives: Driving through it and flying over it.

When you want to fly over the desert there is a price to pay: You need to wake up at 3 am! At least if you want to go in a hot air balloon in perfect conditions with a beautiful desert scenery and an amazing view of the sun rising in the distance. We wanted the perfect experience, so we decided to go with the best company in UAE, the Ballooning UAE. They are super professional, experienced and, as a bonus, they are the only Hot Air Balloon flight in the world that is flying with falcons.

You might ask, why fly with falcons?

These birds have played a crucial part in the traditional culture of the United Arab Emirates, their use by Bedouins dates back hundreds of years, which makes the falcon one of the most important animals in the country.

I must say I was absolutely amazed by flying with falcons and seeing the stunning view of the desert, its oases and camels walking in the horizon from a Hot Air balloon. If you are coming to Dubai, this is definitely a must-go experience! If you want to see the desert, why not do it from above in a Hot Air balloon?