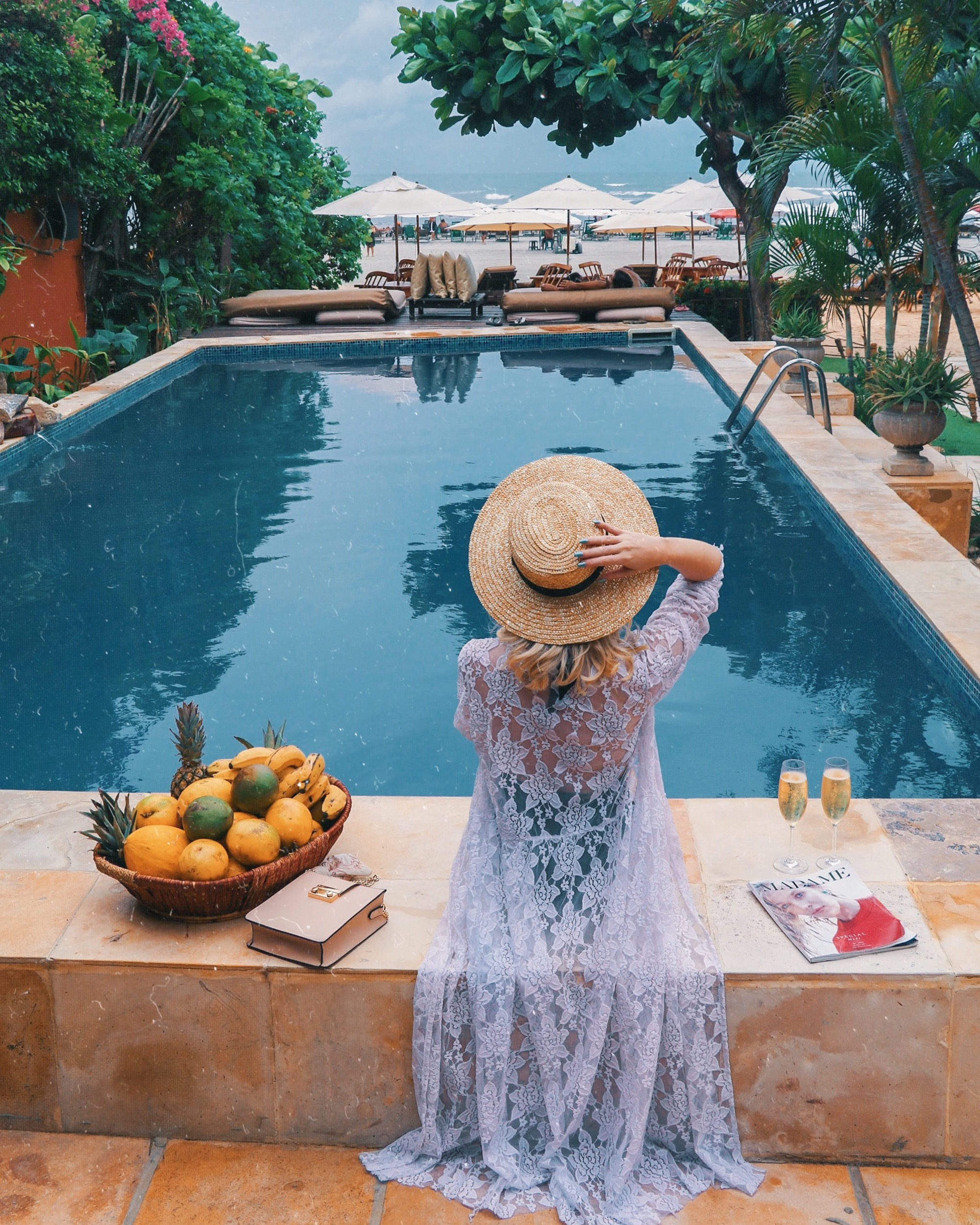 Jericoacoara is one of our absolute favourite places to visit in Brazil, the old fisherman city has in recent years become an attractive destination to visit when you are in the Northern part of Brazil.
When you arrive at the entrance of the city, it feels like you are entering another universe, in a totally different pace and mood than other places – you are just living in the moment. We always feel like choosing hotels that symbolises the place we are visiting and for Jericoacoara this is Casa Na Praia, which is a small hotel located in the best place in the city, right in front of the sea.
We were lucky to get a room with the perfect view of the sea, I cannot think of anything better than waking up and the first thing you do is see the sea and hear the sounds of waves. The place oozes of an incredible mood and with friendly staff, always ready to help and give good tips of how to enjoy the city to the fullest.
The hotel arranges cool events, for example one night we had a romantic dinner and the other night they arranged a cool band, coincidentally, right in front of our balcony, so we could sit and enjoy great entertainment with a cold beer and some snacks – what's not to like?!
The restaurant served excellent local food. It gives you the perfect start to a day when you can enjoy a breakfast with freshly made pancakes or tapioca and some fresh, local fruits, mmmmm it was just perfect.
We were a little unlucky with the weather as we had heavy rain one of the days, but at least we had our private balcony, where we could enjoy some music and drinks. Once again Jericoacoara was a perfect trip and Casa Na Praia is simply the best place to stay if you want to get the spirit of Jeri deep under your skin.