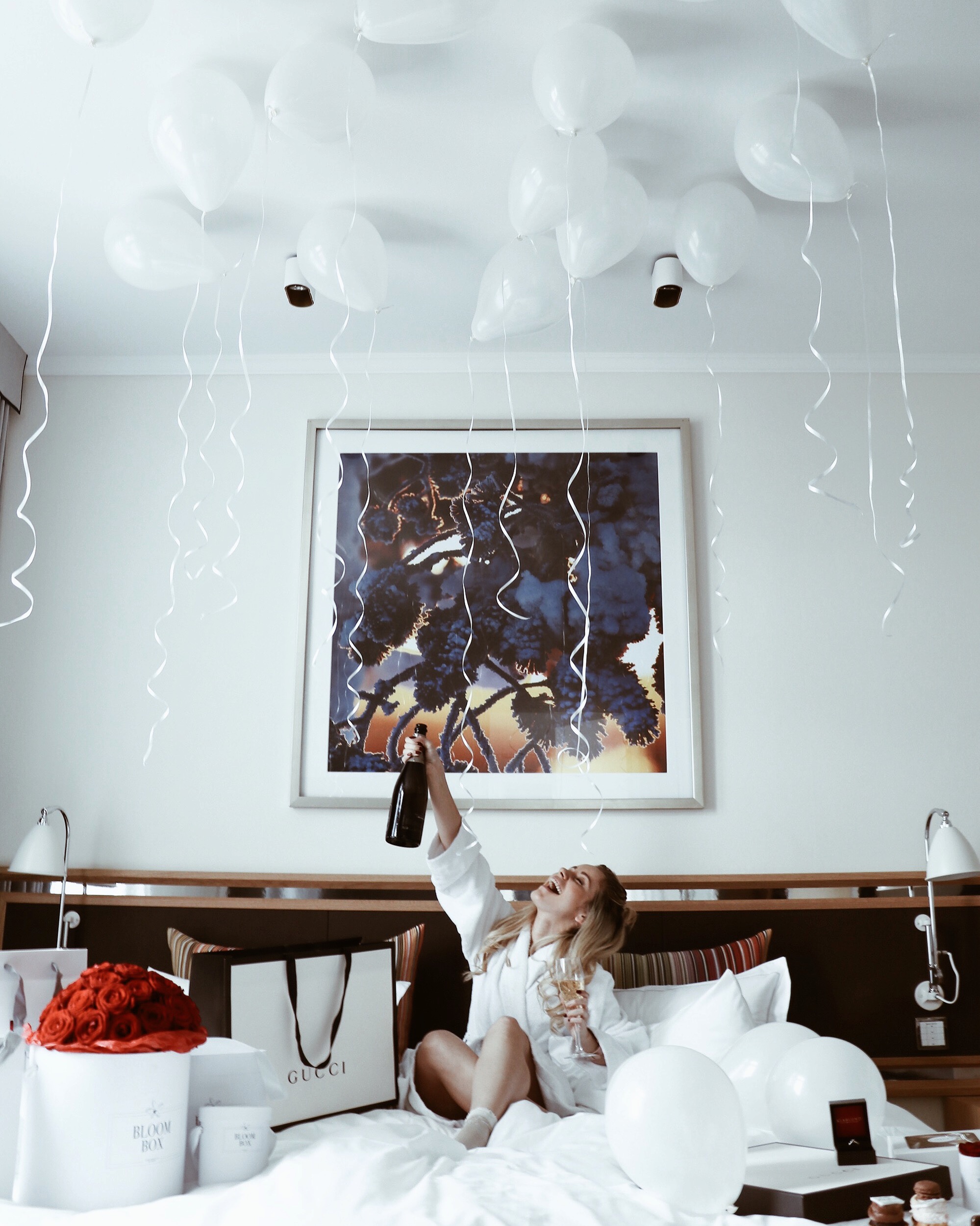 As many of you have seen, last Saturday was my birthday, Yaaaay! The weekend was amazing and started with my husband taking me out for dinner before surprising me with a Norah Jones concert. I think it's pretty cool to get Norah Jones to play for your birthday, haha! Sunday the birthday celebration continued…
You know that I love jumping on a flight and travelling to new countries in search for adventures and inspirations. At the same time, I try to appreciate the area I live in and explore cool experiences that are easy accessible from Copenhagen. A couple of weeks ago we went for a road trip to Møns Klint and last weekend we visited the amazing Kurhotel Skodsborg for some days of full celebrations, relaxation and a lot of inspirations for how to live a healthy life.
The hotel is located in peaceful and beautiful surroundings and only 20 minutes from the centre of Copenhagen, which makes it perfect for a weekend escape from the big city life. The luxury hotel has a very Scandinavian style and offers all ingredients of a healthy lifestyle, with a nice gym, cross fit classes, sauna experiences, restaurant menus based on the Paleo principles and, of course, an award winning spa.
We had a really nice reception with an introduction to what the hotel could offer. Our room was in the Nordic style with a large balcony, sea view, a big comfortable bed and a very nice bathtub while we really felt welcome with champagne, delicious homemade snacks and a birthday card and a bathing ritual kit. Although it was raining when we arrived this is not really a problem when you stay at Kurhotel Skodsborg – especially when you have the Overnight Treat Package.
Shortly after arrival we went to have our "Tea with Georg", a Nordic take on the classical high tea, which is a traditional treat at the hotel that you must try! It was so delicious and served in the lobby in a great and relaxed atmosphere with perfectly matched music.
After the tea we had a small party in the room with balloons, flowers and even cupcakes with my name and as an icing on the cake I got my birthday present. I actually thought the present was the tickets for the Norah Jones concert… It was not! The present I got was this beautiful diamond ring and a "will you marry me – again?"-proposal. So I guess it's time to get married for the second time with the man of my life. That's what I call a memorable birthday, huh?
To end a perfect day, we had dinner at the hotel restaurant with the most beautiful view of the sea and the Danish, almost pinkish, summer sky. We were spoiled with a tasty and healthy three course dinner with wine pairing. The food was based on head chef Erik Kroun's interest in the paleo concept, which a carpaccio for starter, delicious crispy chicken as the main course and the traditional Danish Rød Grød med Fløde (if you are not Danish, try to pronounce this, it's so difficult, haha), which is a porridge with cream and delicious fresh berries, mmmmm!
Next morning, we started the day with a great, healthy breakfast before enjoying the amazing spa! It really has everything: different saunas, steam rooms, salt cave room and outdoor Jacuzzi, all the kinds of spa treatments and so much more! When we left we felt so relaxed and full of energy!
Although it was just a short visit we had at Kurhotel Skodsborg, it will forever be part of the story of our relationship. The place is simply a perfect way to remove all stress in your life and I can guarantee that this will not be the last time we will visit our new favourite escape North of Copenhagen.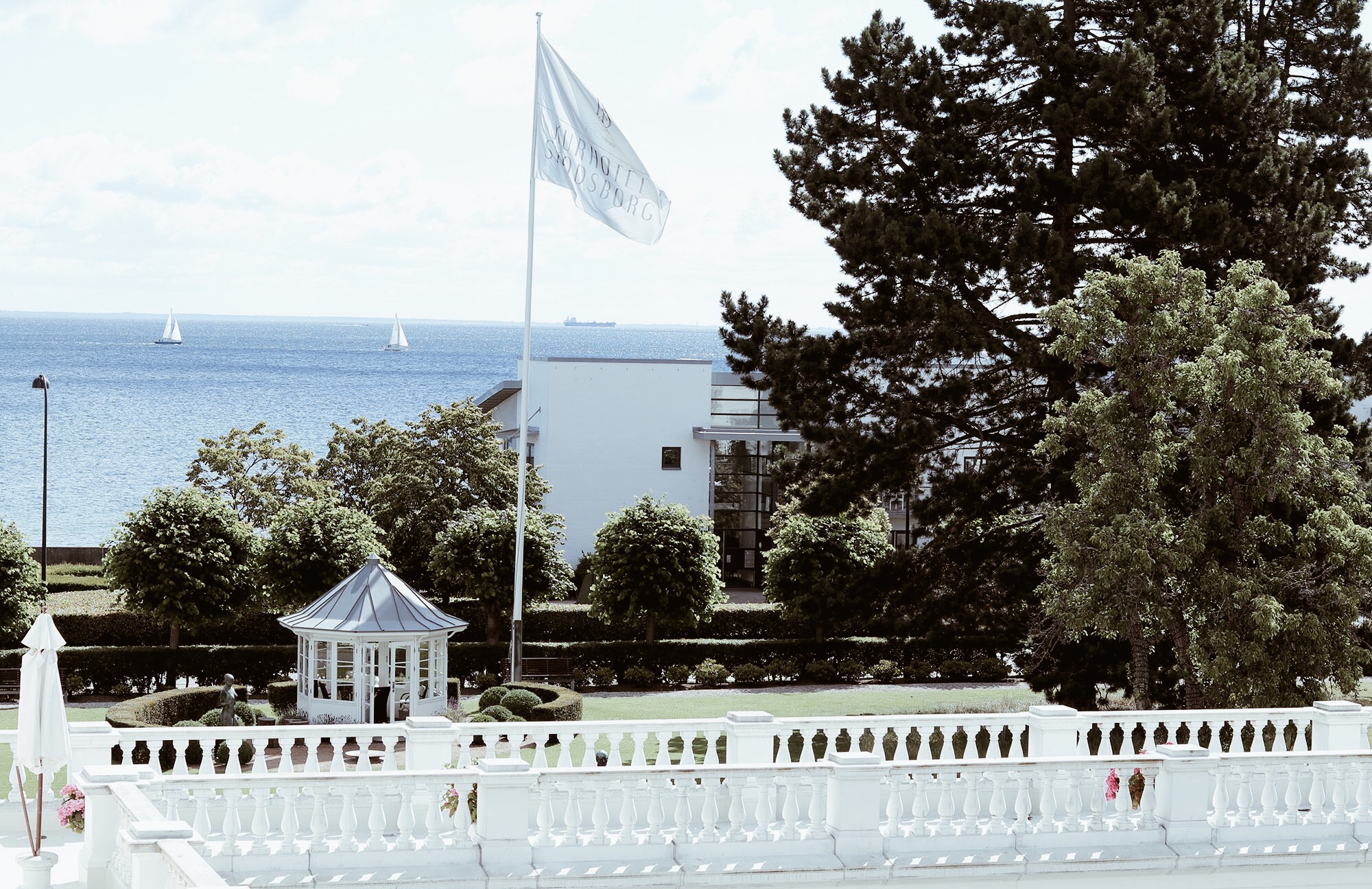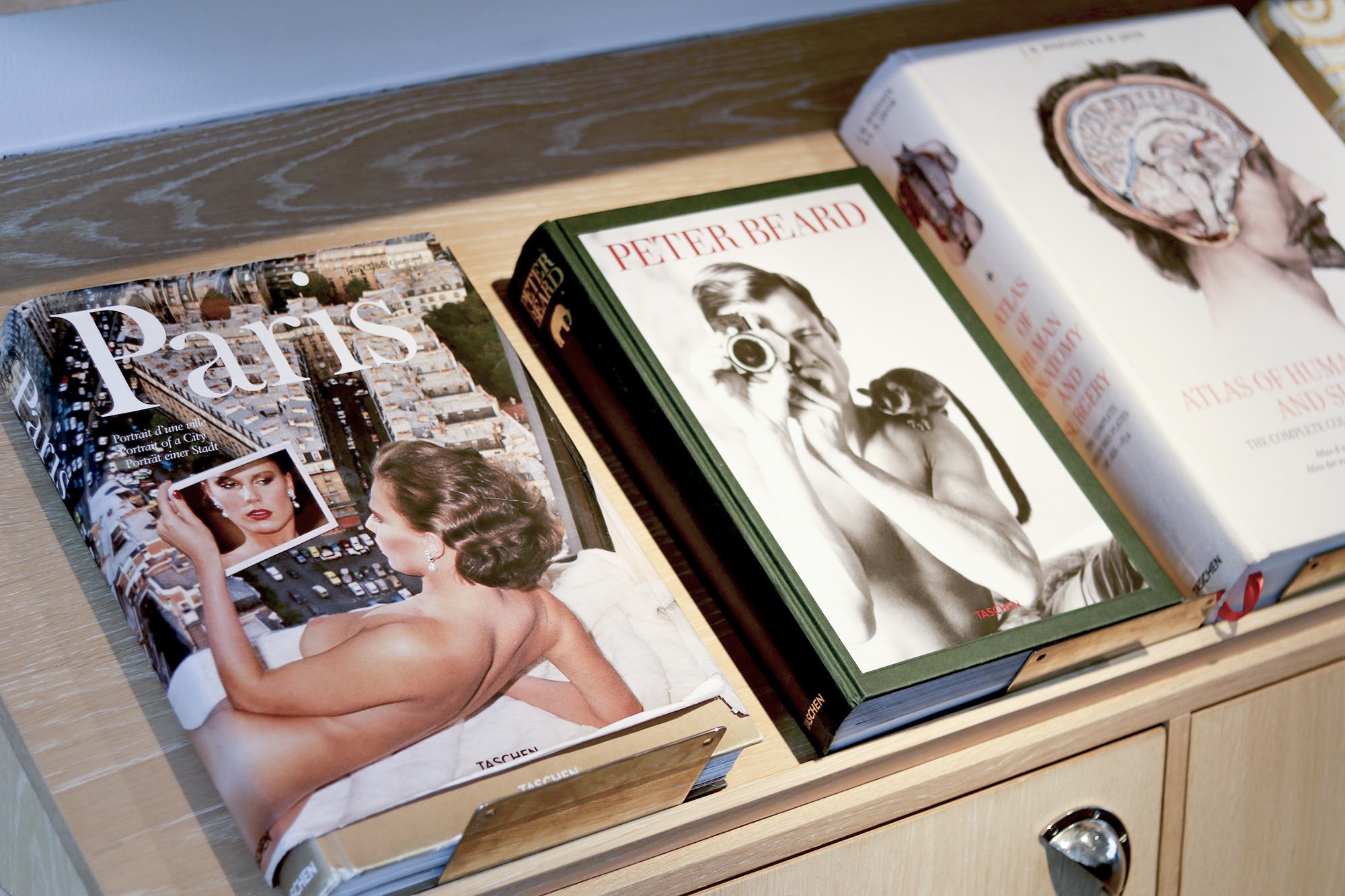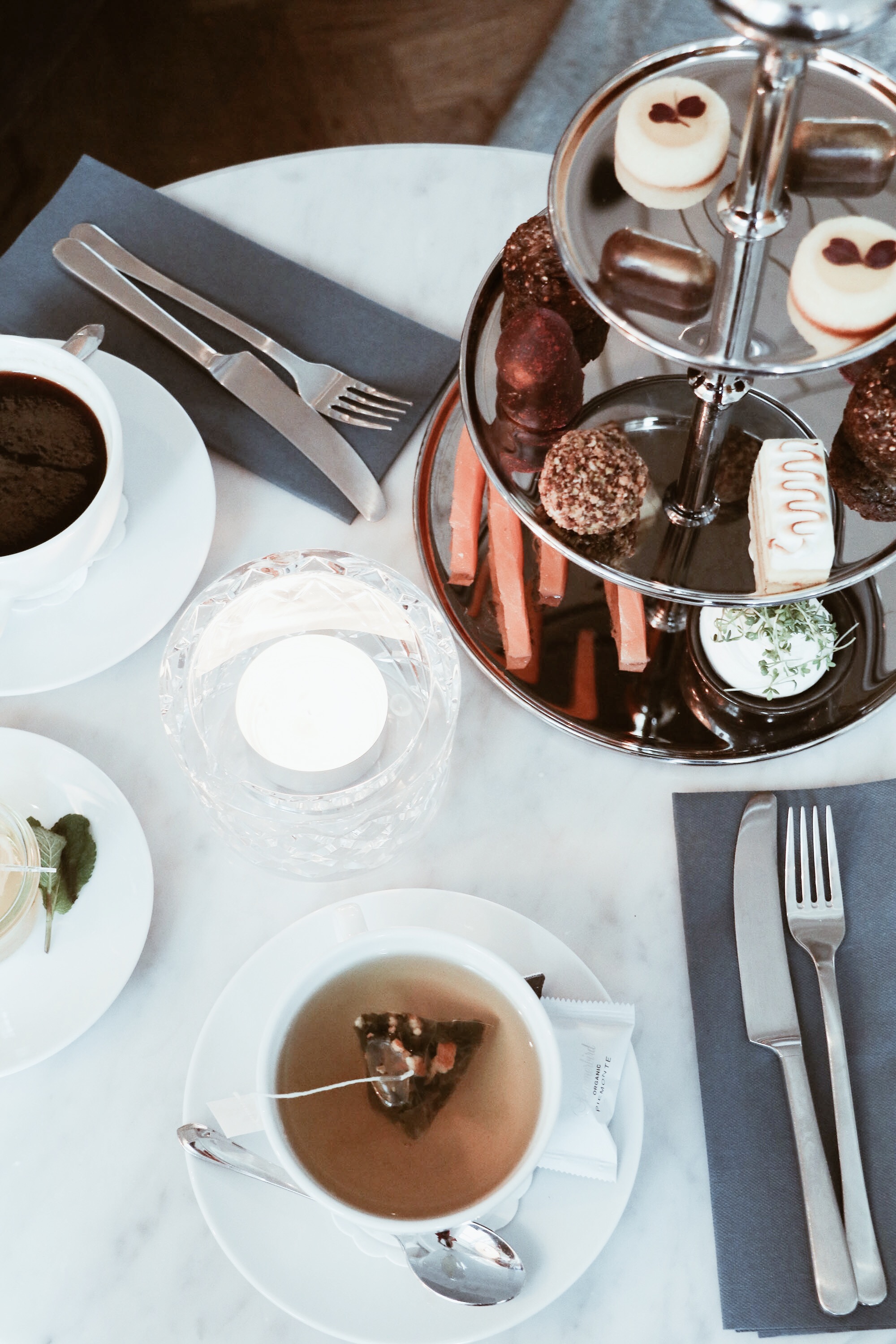 The room: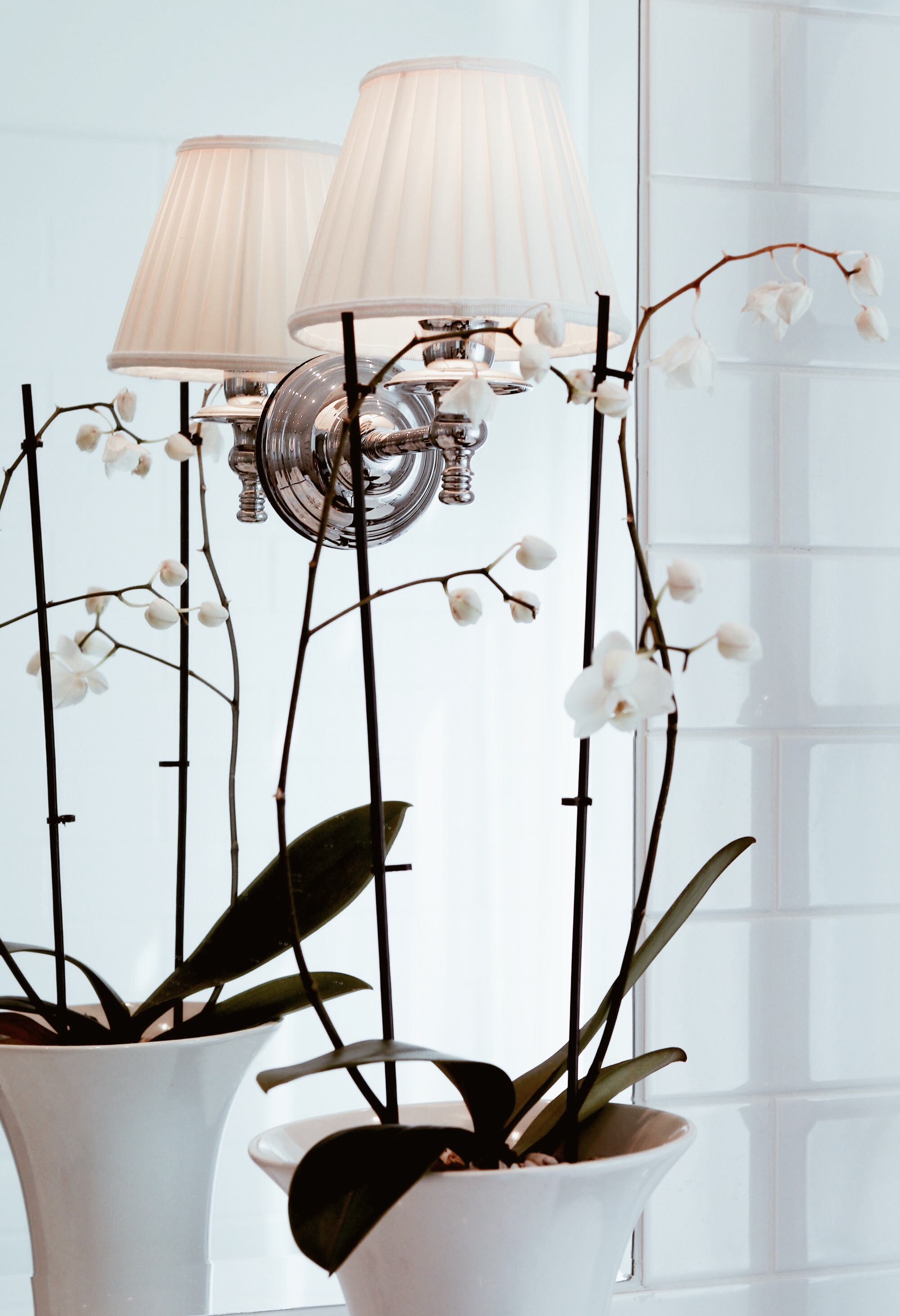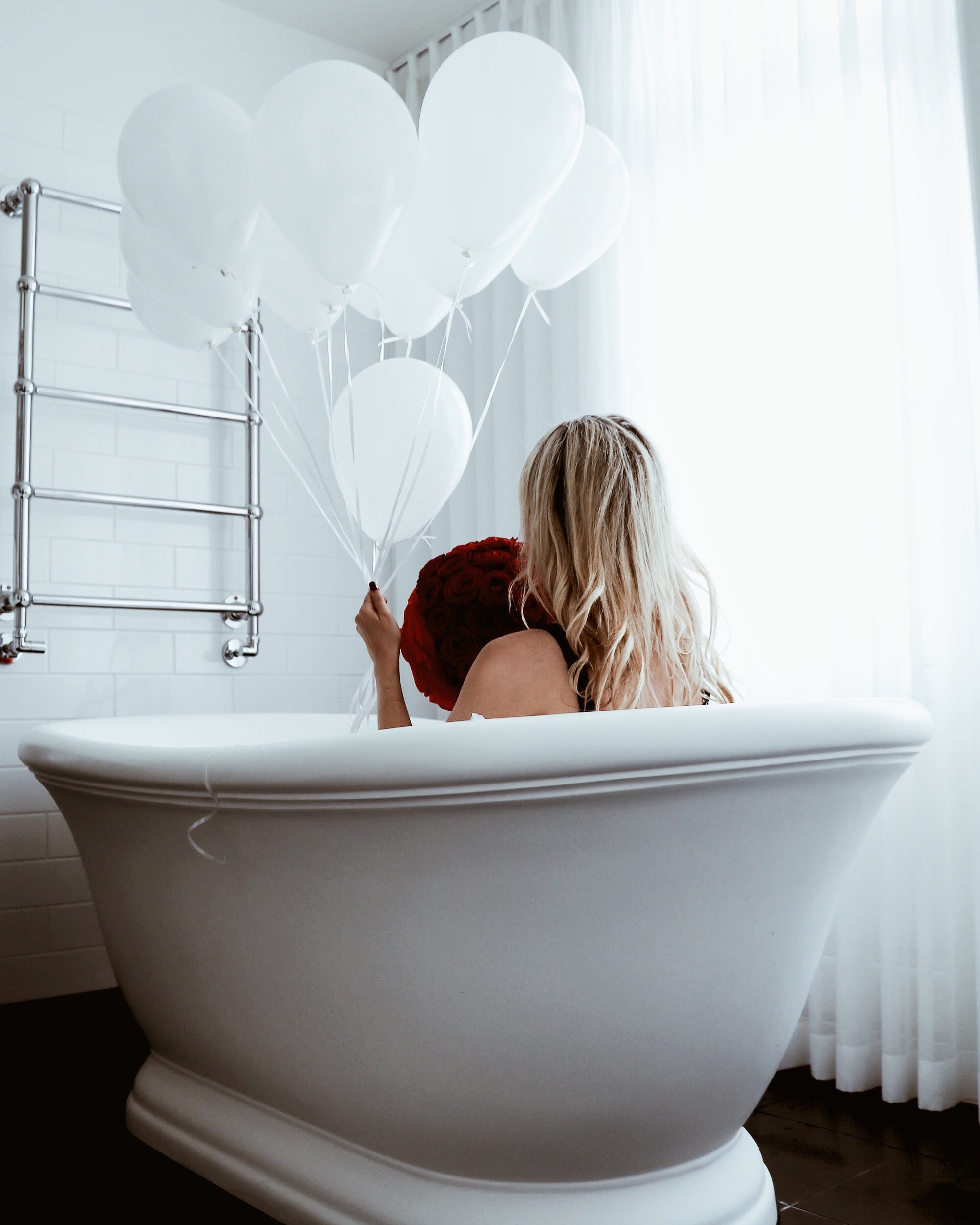 B-day moments: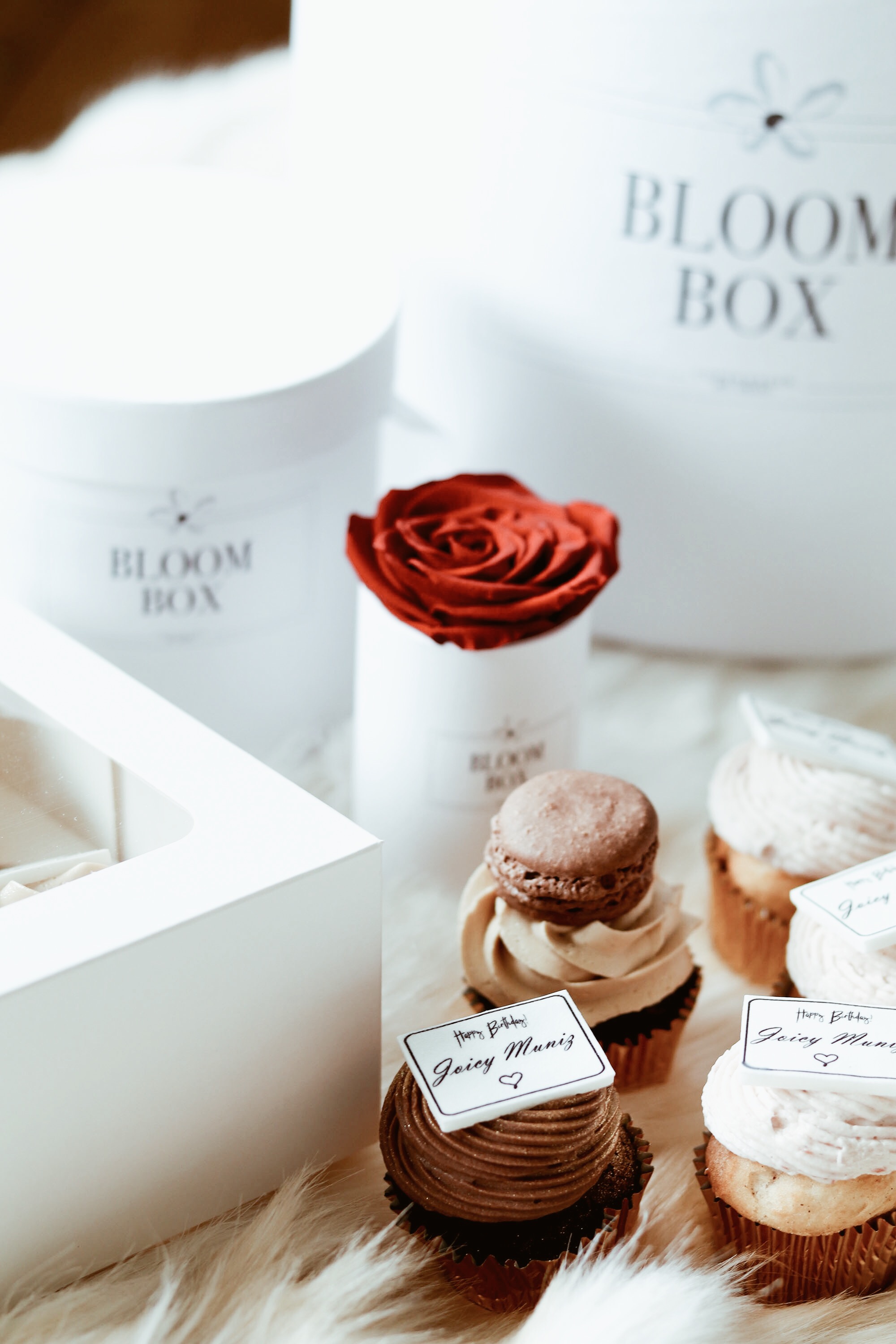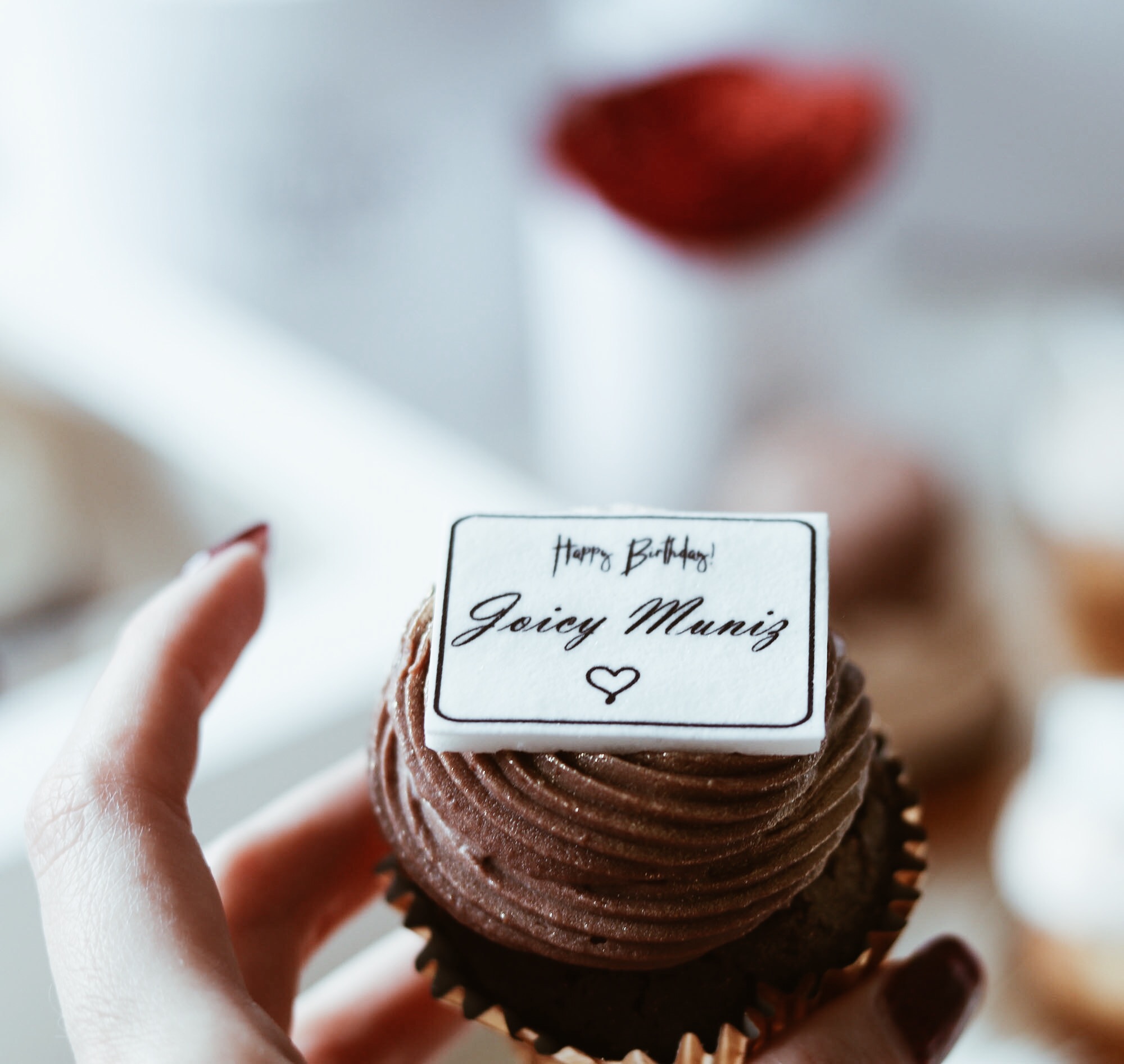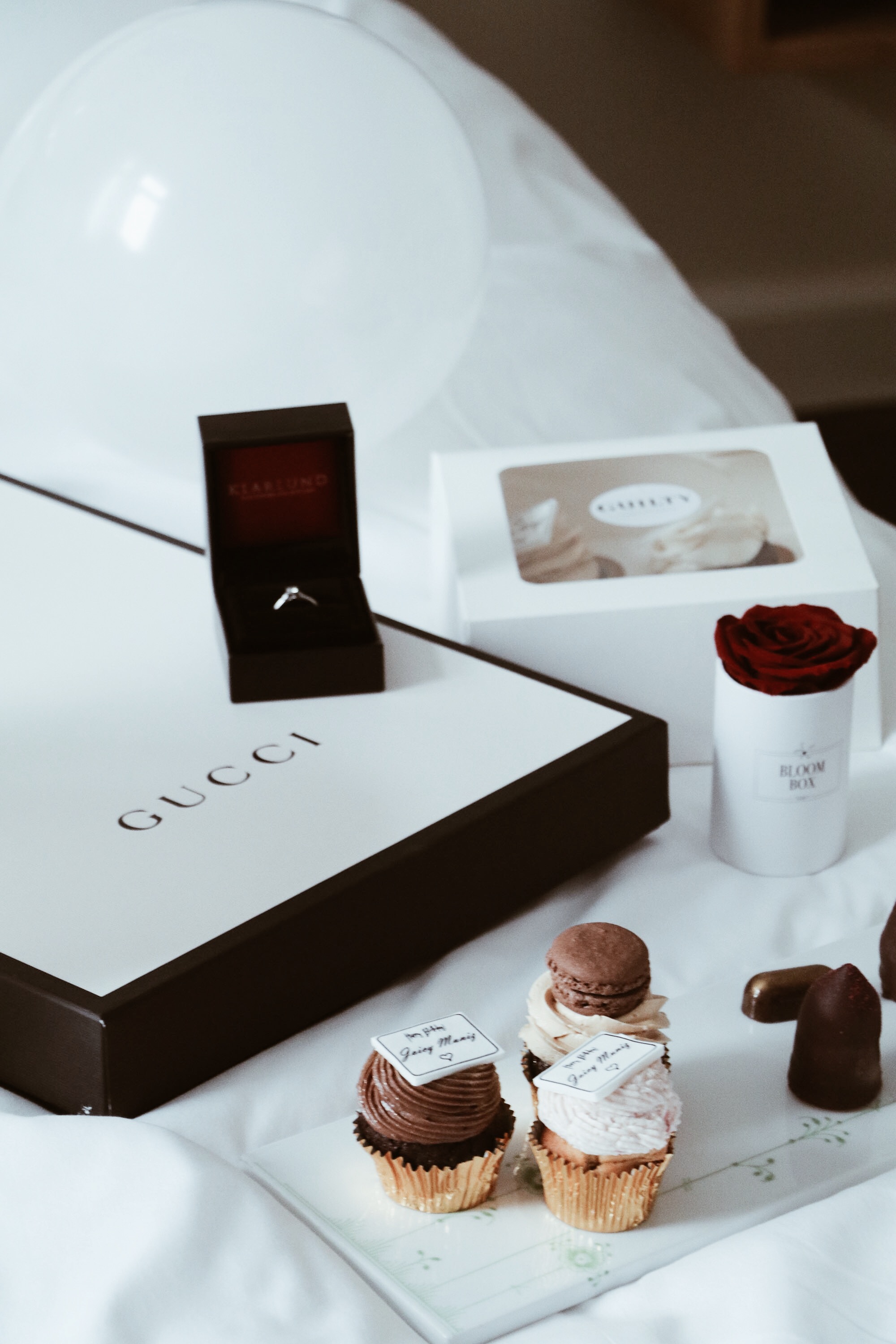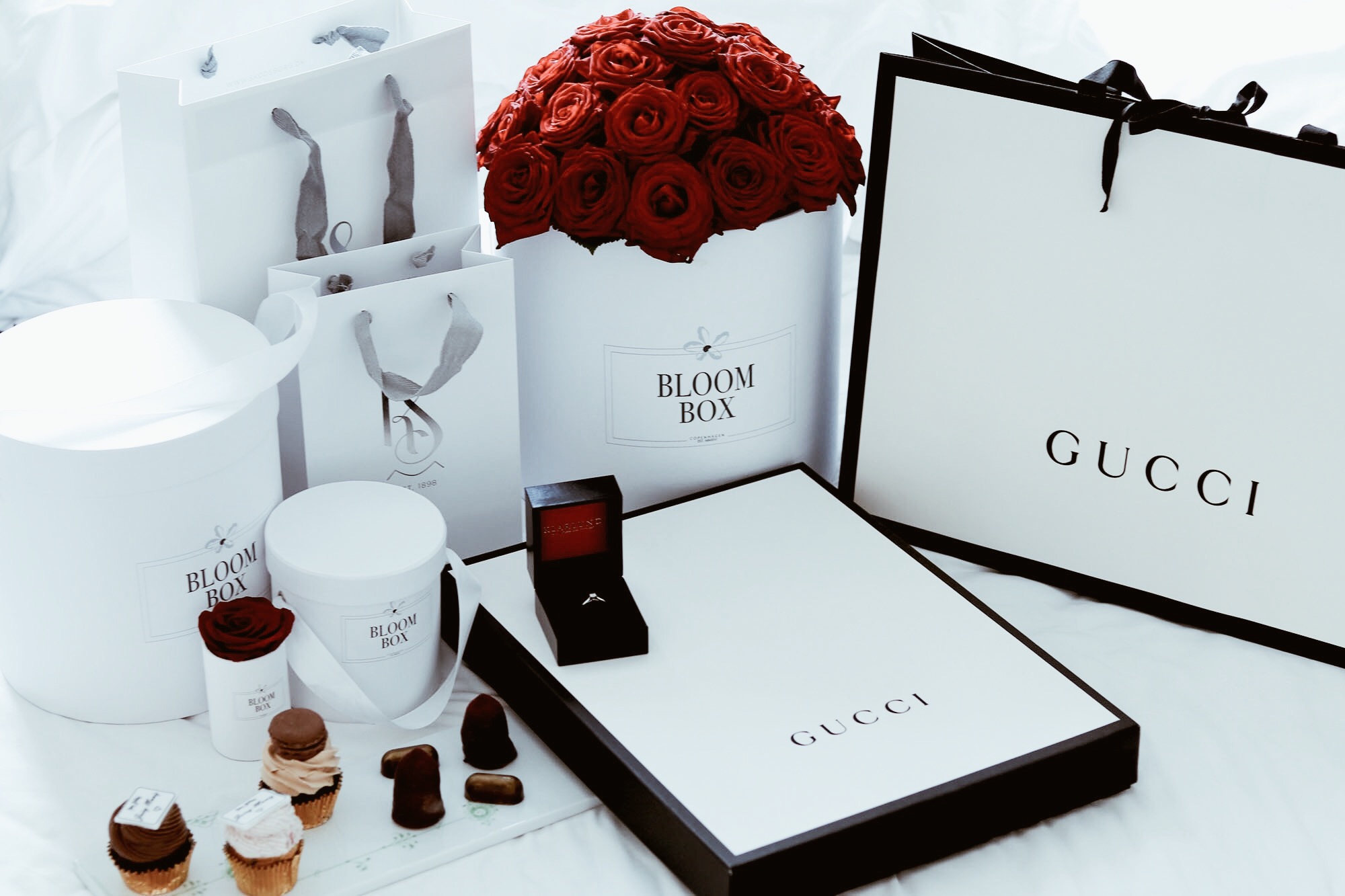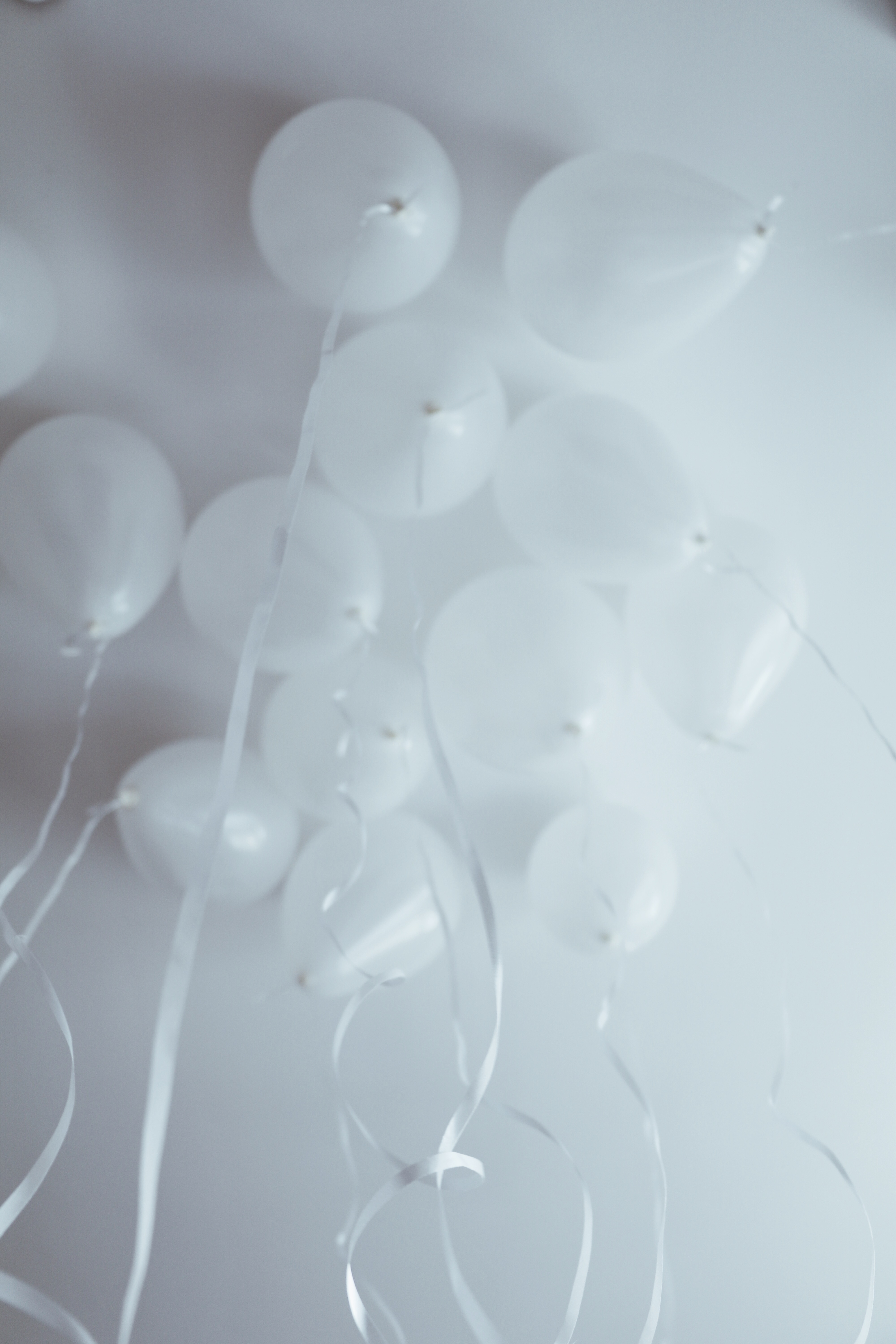 The Dinner: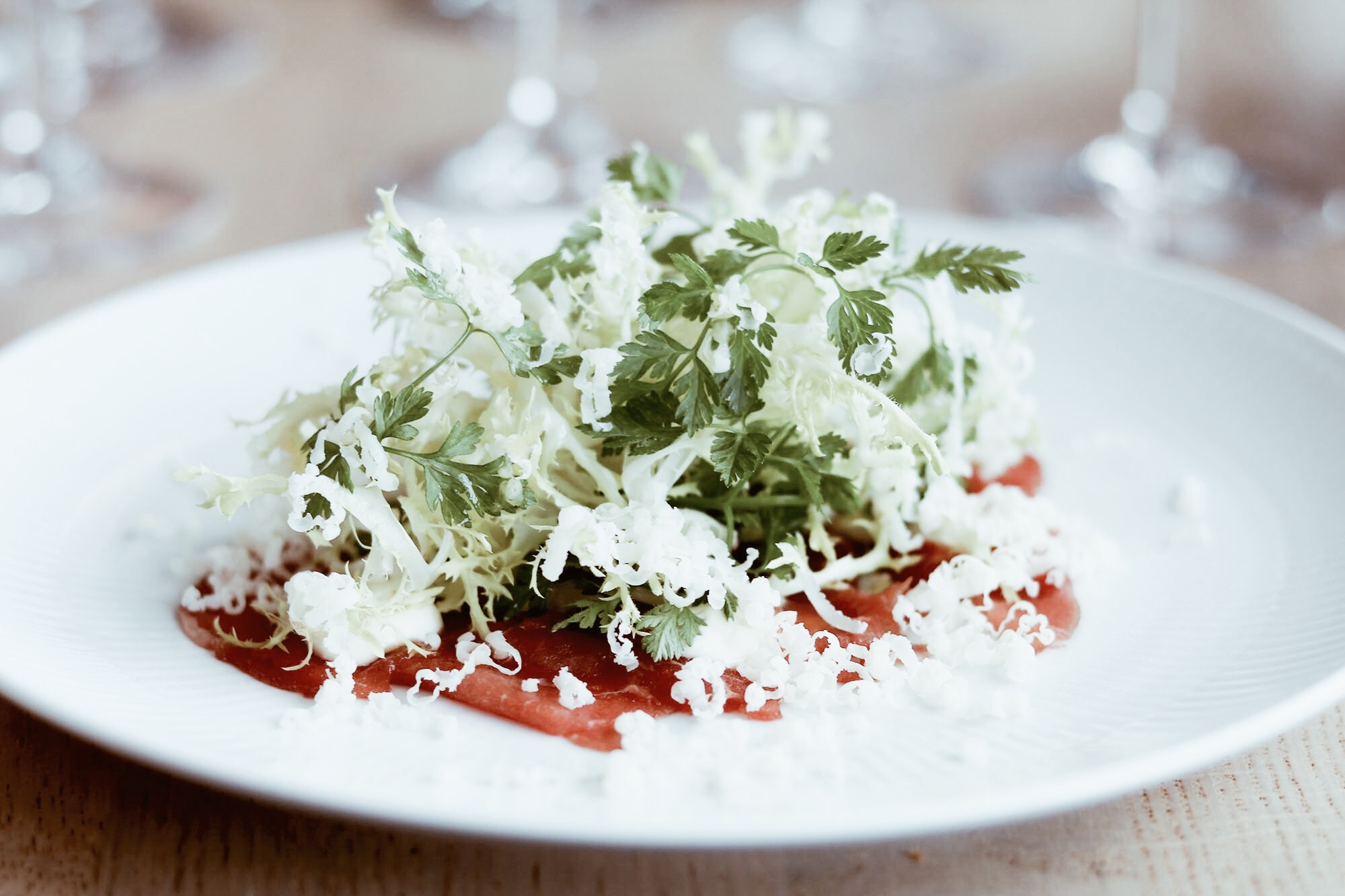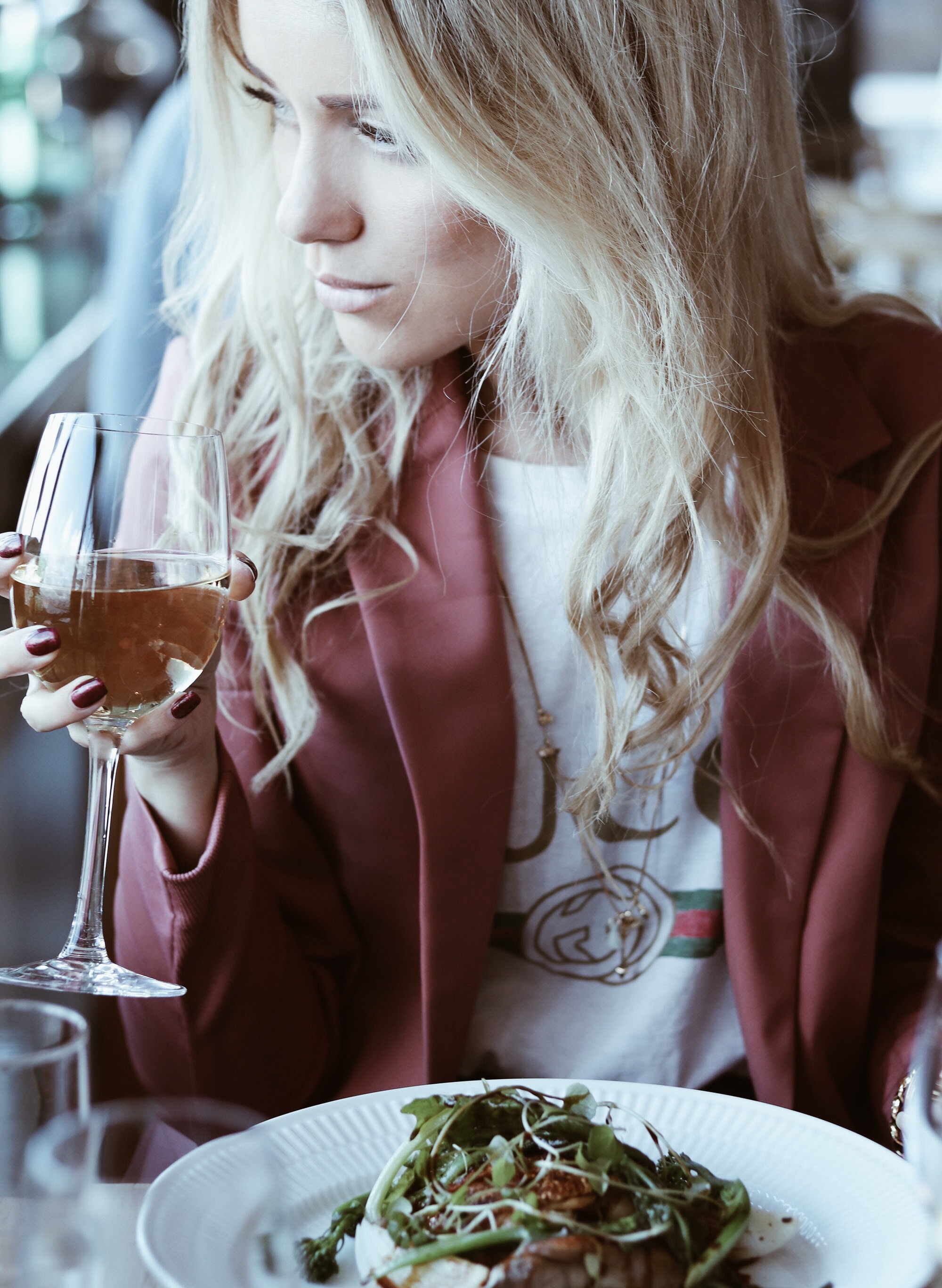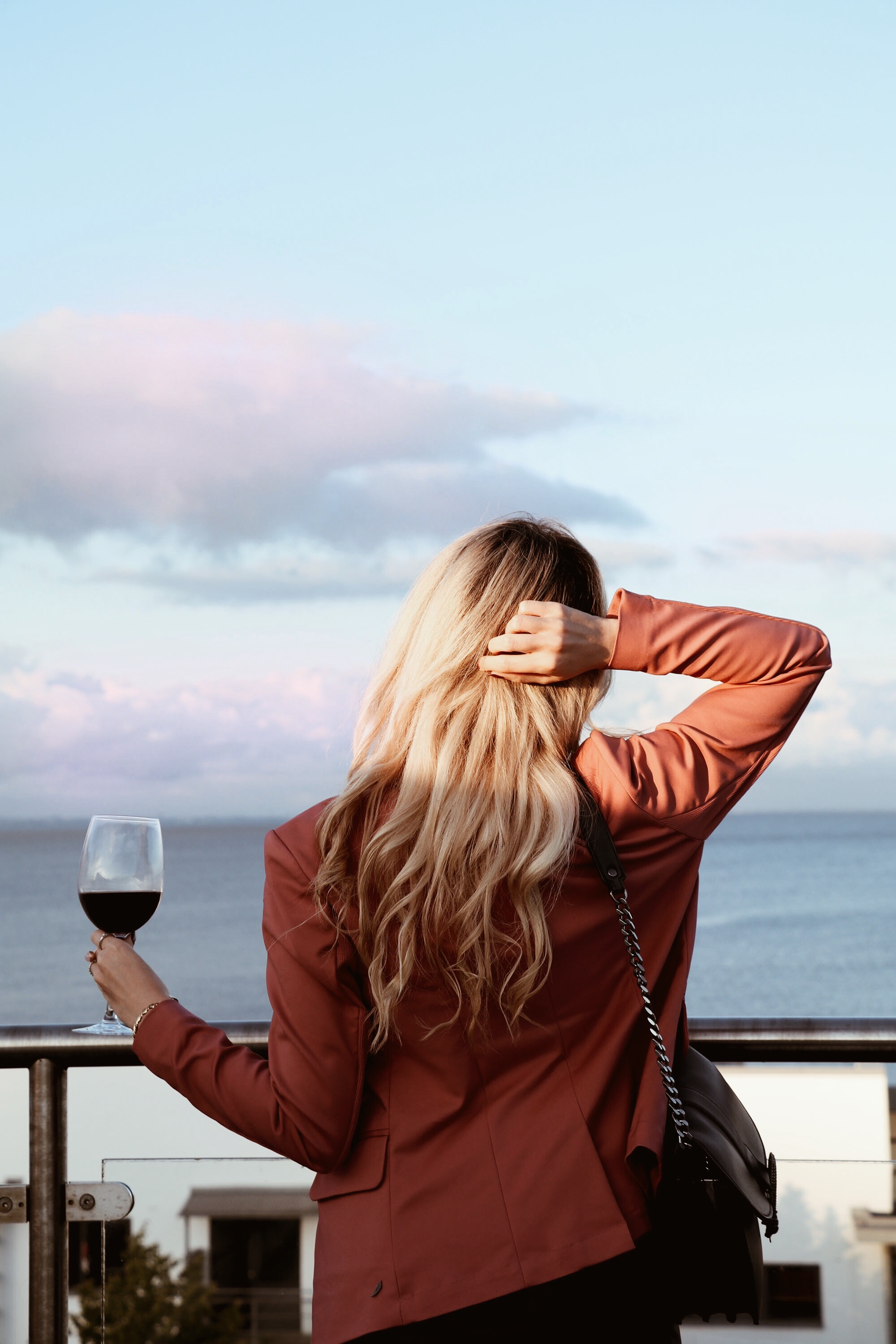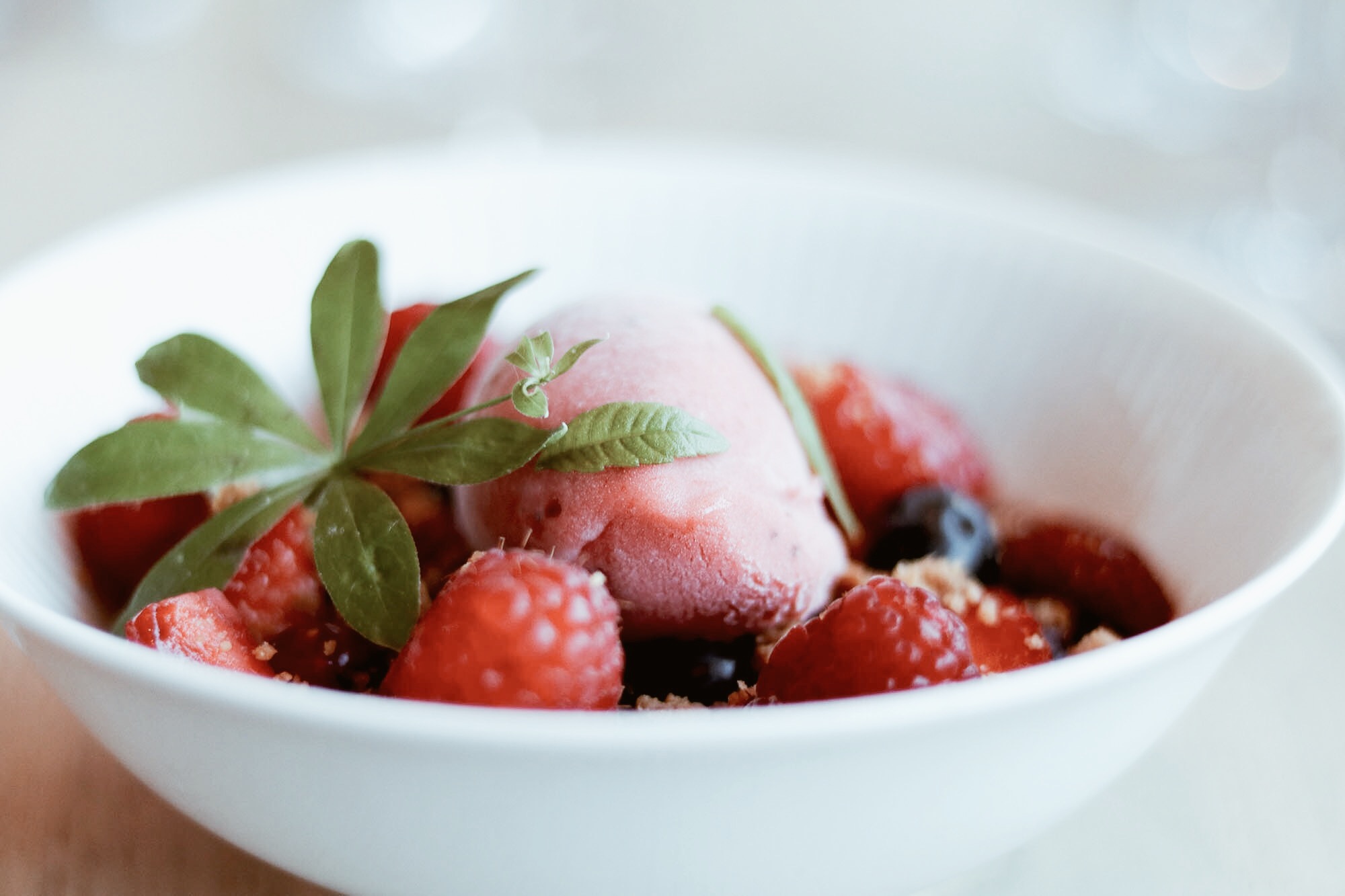 The view: