Aug 16, 2017
Copenhagen Fashion Week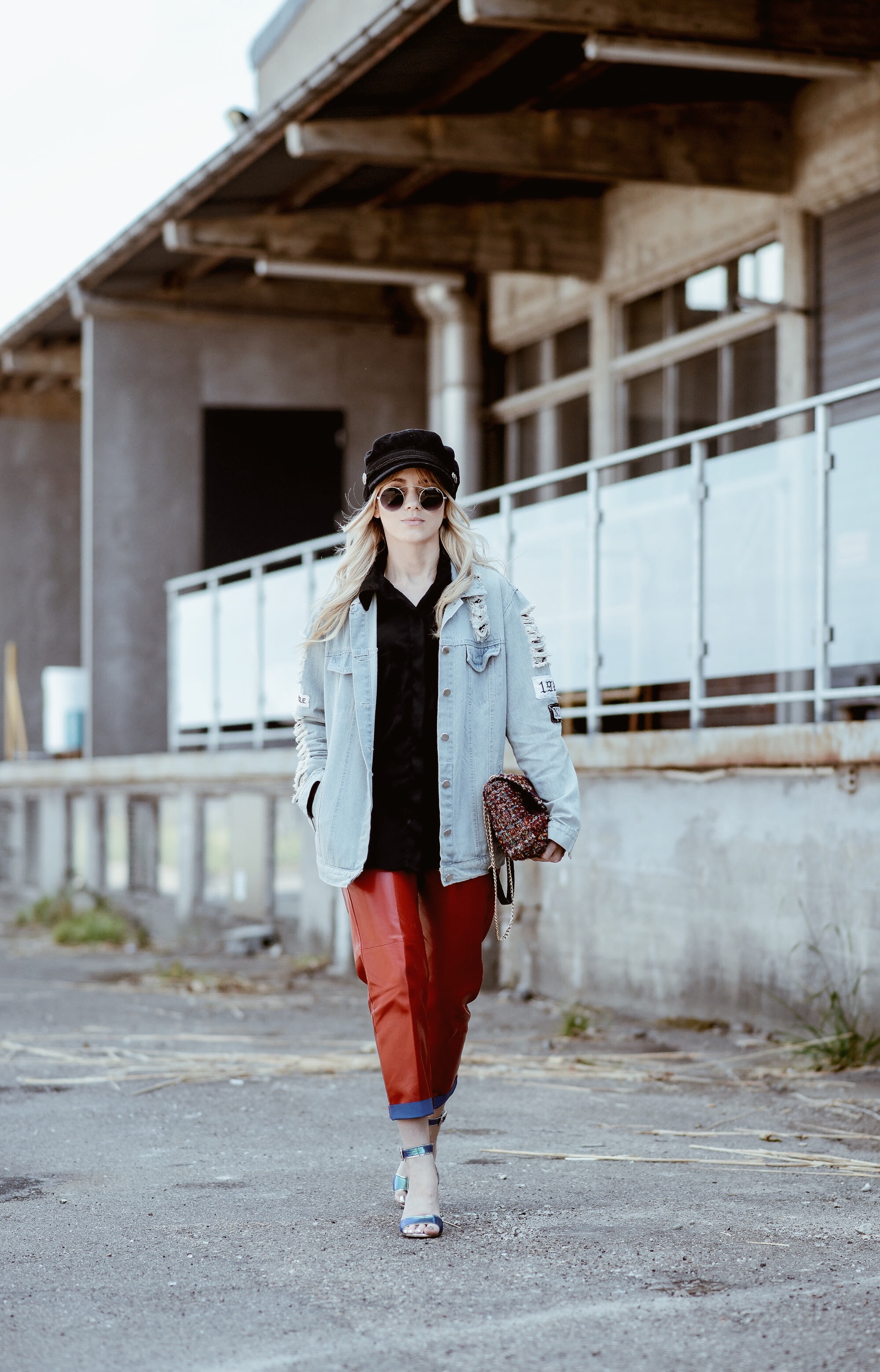 Fashion Week time!
It's that time of the year where you are so busy running from one show to another, where you get so much knowledge and info about the new trends in fashion and get the chance to see the talented Danish designers and their beautiful collections, it's Copenhagen Fashion Week!
To start my posts about Fashion week, I decided to share with you guys my choice of outfit for the By Malene Birger show. These red trousers were on my wish list since the last show, they are so beautiful, strong and feminine! Love them!
I combined them with this vintage denim jacket and shoes designed by me, and I was so ready for the best show during the fashion week! Do you want to know why? Stay tuned for my next posts, where I tell all the details about the new collection.
Look:
Hat – Style Moi
Trousers – By Malene Birger
Jacket – Vintage
Sunglasses – Vintage
Shoes – Designed by me
Bag – Beck Söndergaard
Photos: Emil Jarengrim