Every year we try to extend the summer as much as possible. When the days get shorter and the temperature drops in Northern Europe, we look for places where the sun is still shining brightly. This year we went to Cyprus for the first time, and it will not be the last. 
Travelling from Copenhagen to Larnaca in Cyprus is only a 4-hour flight, which seems like a good deal when you can exchange 13 degrees and rain with 29 degrees and blue skies! We arrived a bit late at around AM 2.30 and were somewhat surprise to learn from the car rental company that people drive on the left side of the road in Cyprus. Luckily, the roads were almost empty from cars, so we managed to get to our hotel, Columbia Beach Resort, without any drama, haha.  
The hotel is located a bit outside Limassol city and when we arrived in the middle of the night, we could not really see much apart from our very nice, spacious, and authentic room with a lot of tapas and champagne waiting for us – a perfect reception.  
After a few hours of sleep, we woke, opened the curtains to discover an amazing view of the blue sea and charming mountains from our balcony. This was exactly what we hoped for! On the first morning, we went for breakfast in Bacchus restaurant, which is the fine-dining restaurant, among several restaurants in the resort. Everything was fresh and delicious, and I especially enjoyed the halloumi cheese, as a perfect addition to the plate. The rest of the day, we completely relaxed in the resort, going for swims and chilling on the sunbeds with some good books. A perfect day ended with an excellent dinner at the Bacchus restaurant, we had a lovely 3-course dinner with some grapes while enjoying a late summer night.  
The following day, we treated ourselves to a special in-room breakfast, so we could truly enjoy the view and peacefulness from our balcony, which gave us a great start to an exciting day with a bit more adventures than the previous day. Next to resort there is a trail called Cape Aspro trail, so we decided to go for a walk there and although some parts were a little bit tricky, it was worth it to enjoy some spectacular views of the sea from the cliffs. 
In the night we went to experience one of the other restaurants, Cape Aspro, which – like the trail with the same name – is located high up and has an amazing view of the sea. We went early to enjoy the sunset time before indulging in a dinner with good talks, delicious food, and more grapes.  
On our final day in Cyprus, we woke up early to enjoy the sun as much as possible before returning home. We went for a morning swim before enjoying a nice breakfast and relaxing in the sun until we, unfortunately, needed to drive to the airport.  
Although it was just a three-day trip, we had some incredible days at Columbia Beach Resort with delicious food, an extremely welcoming staff, beautiful surroundings, and amazing weather.
Cyprus delivered in every single way, and we returned to Copenhagen fully recharged! 
Our room view and welcome at Columbia Beach Resort: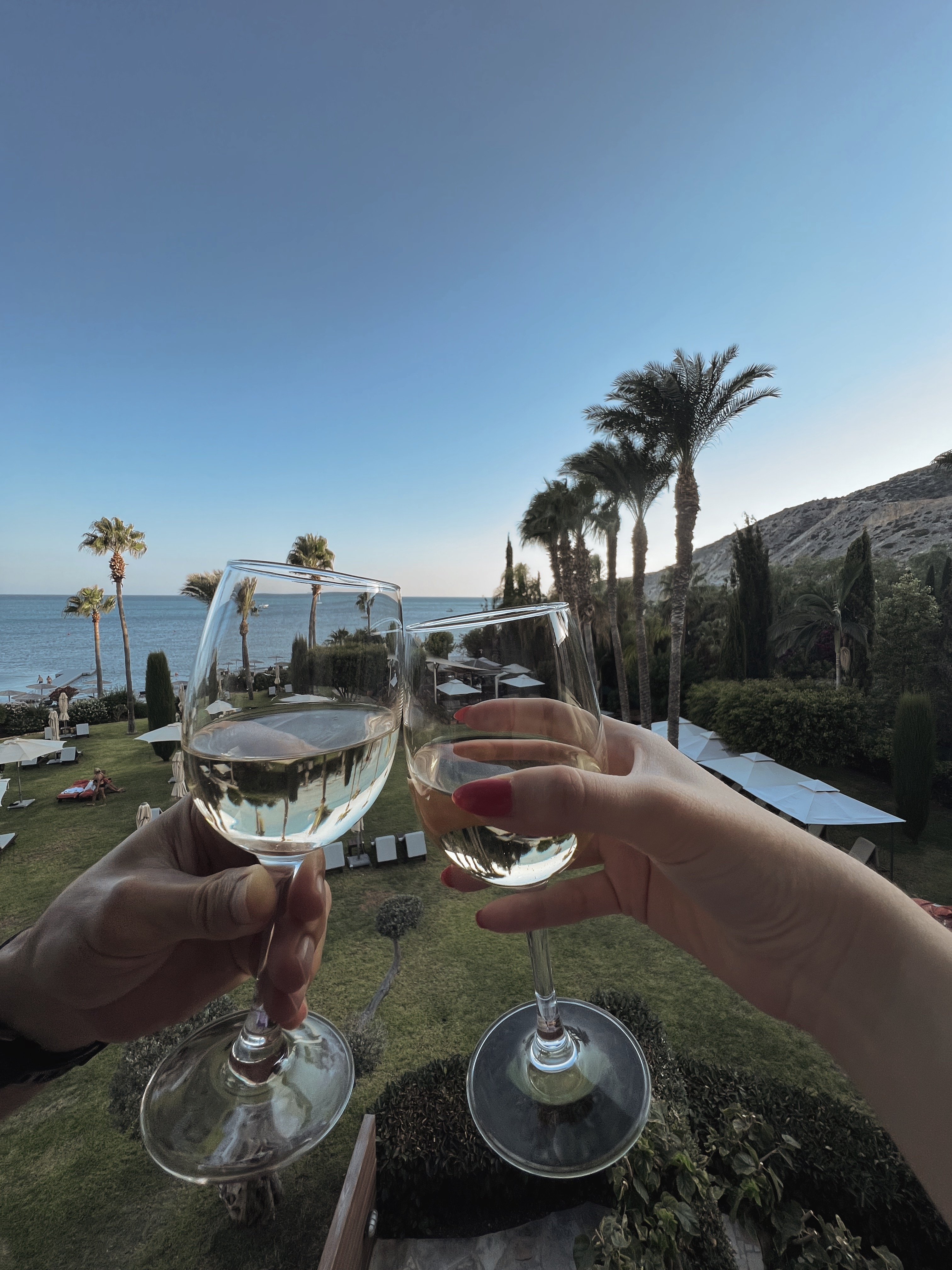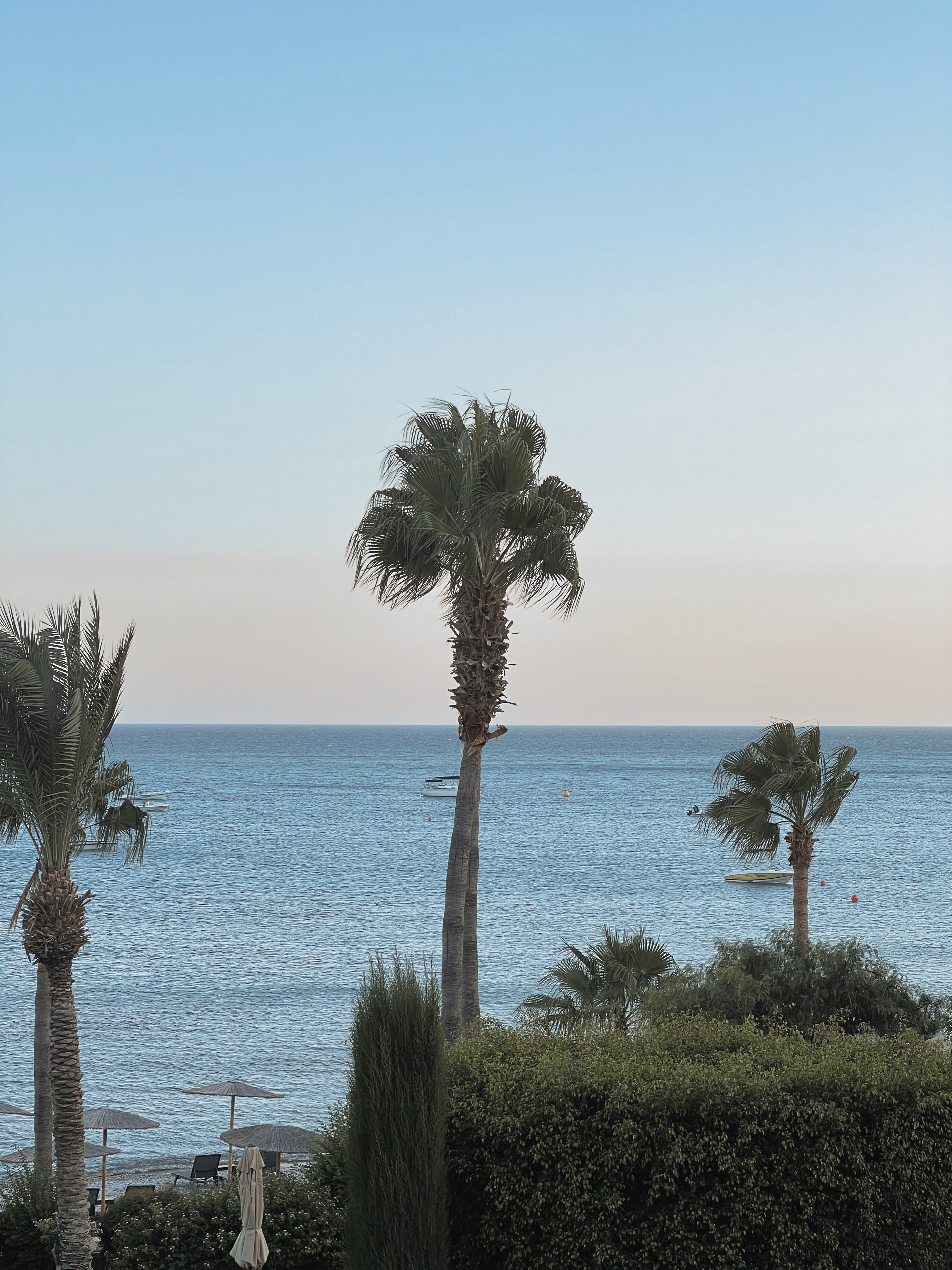 Dinner at Bacchus: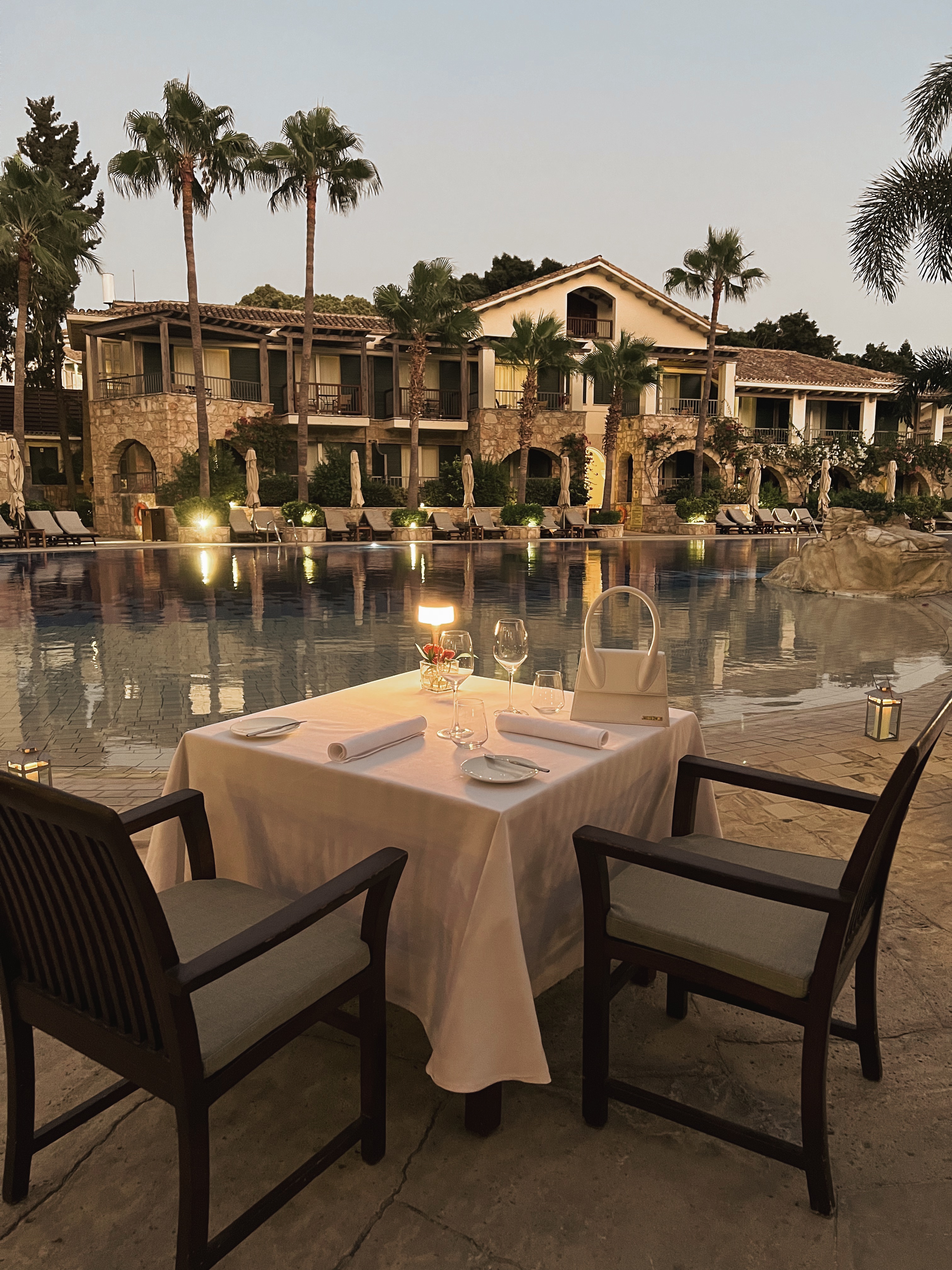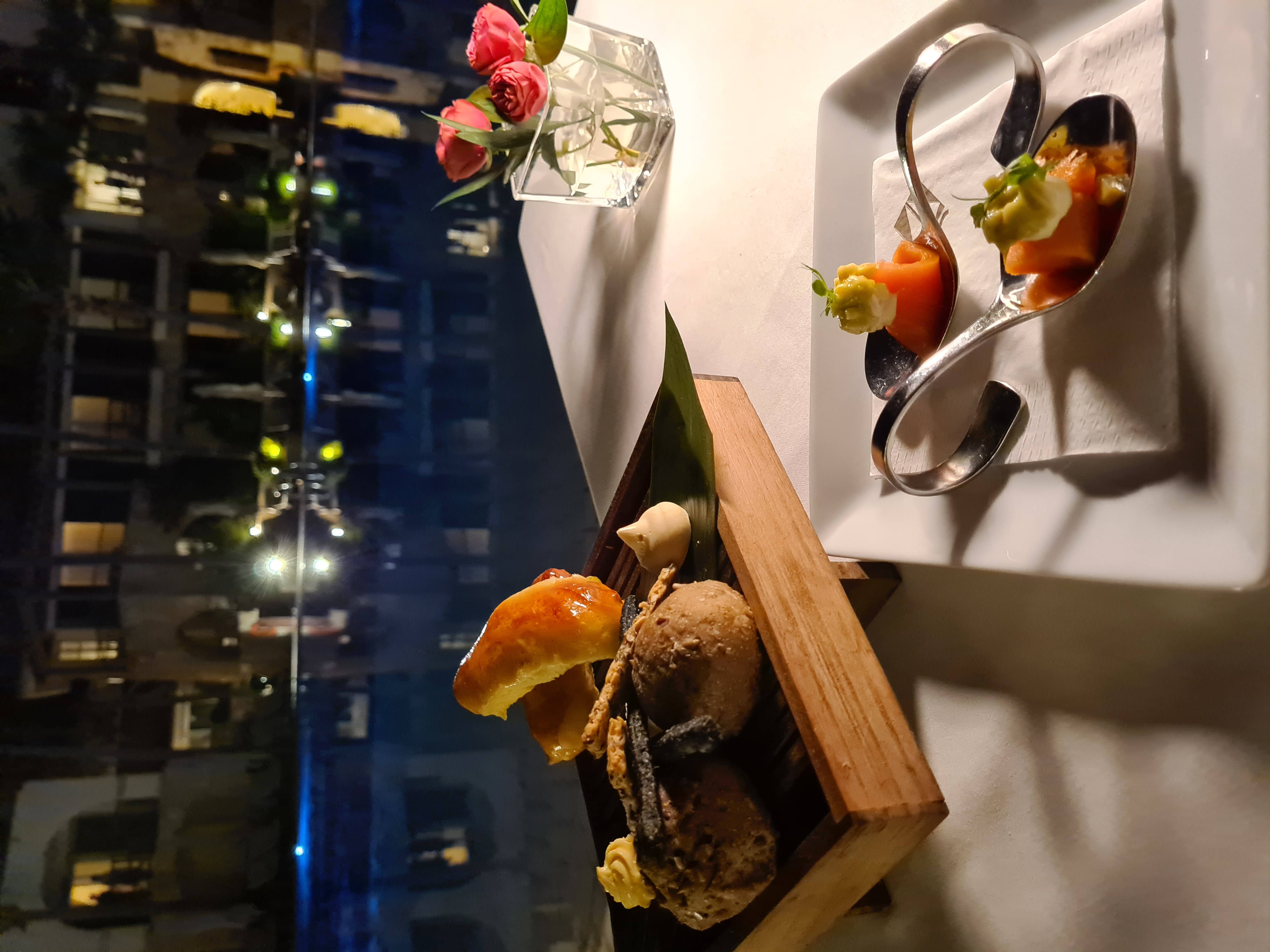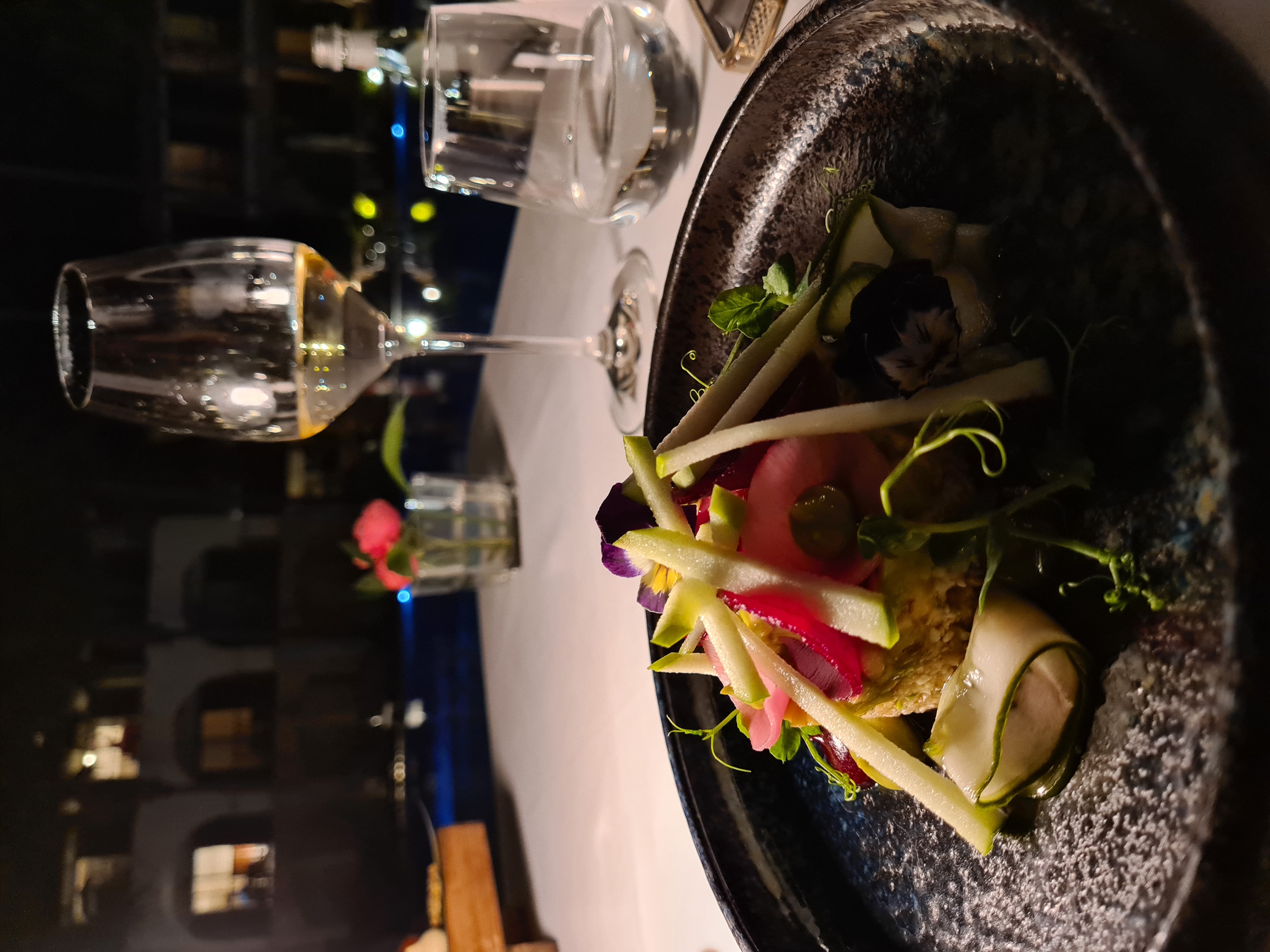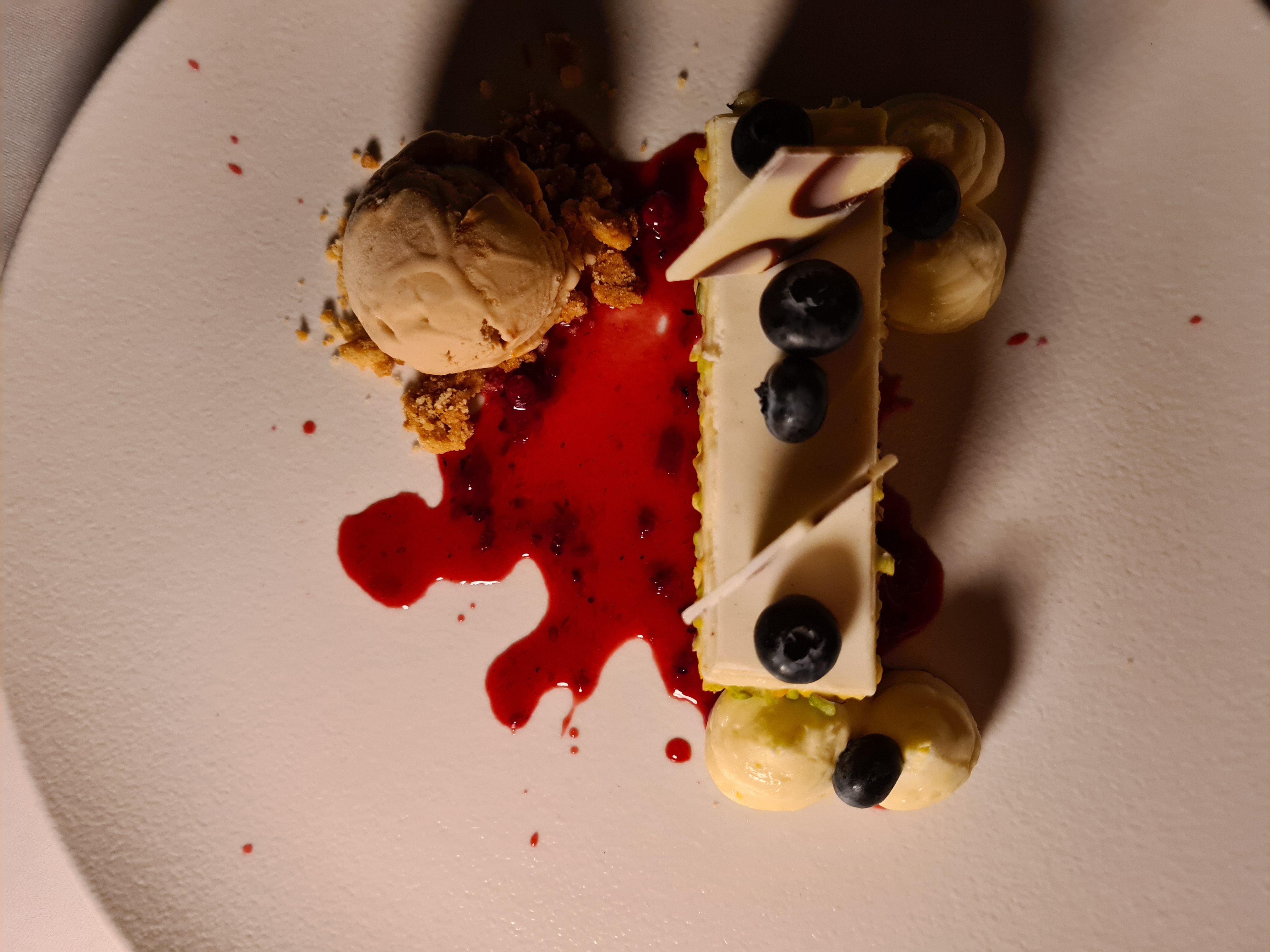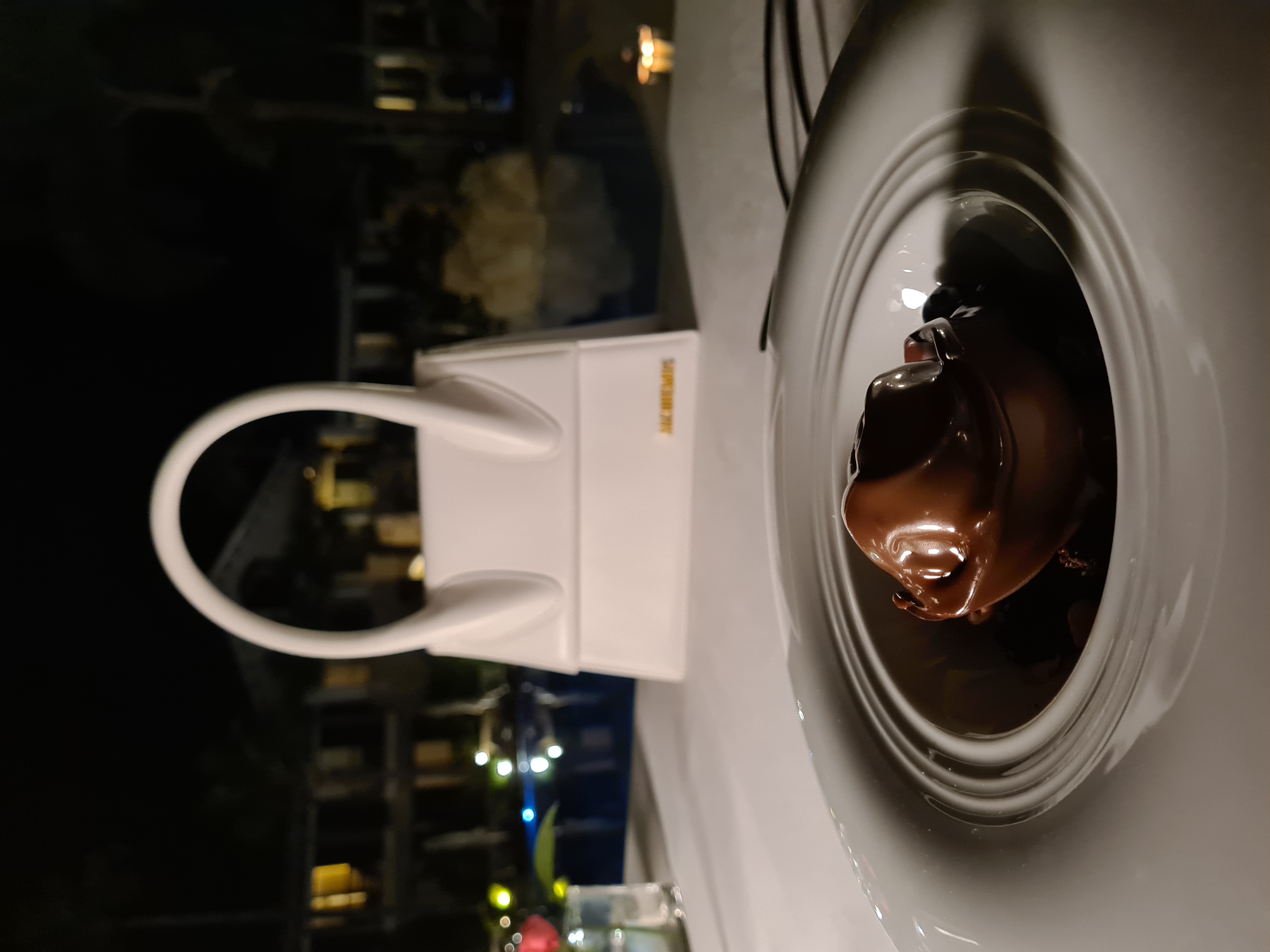 Breakfast in the room: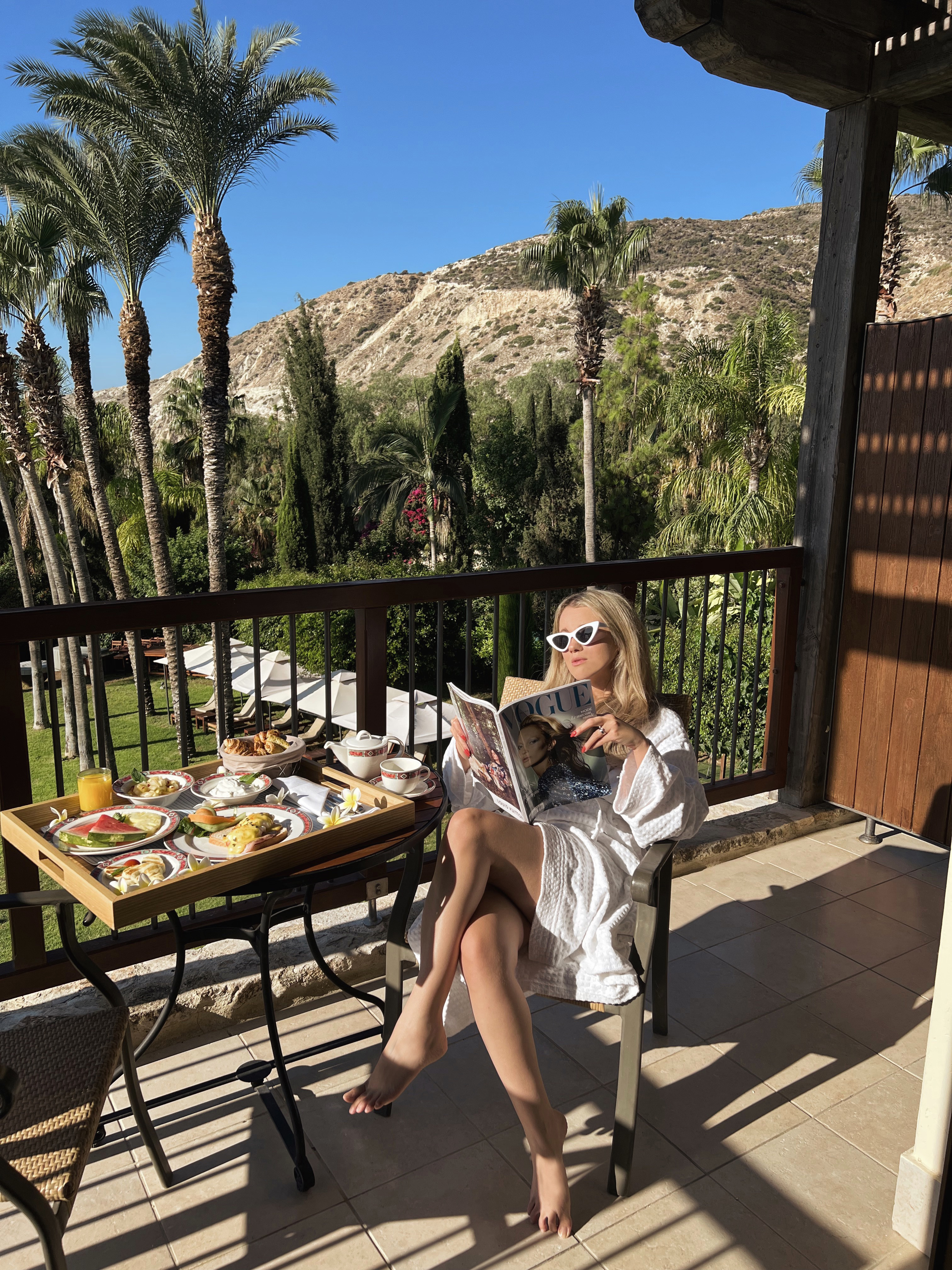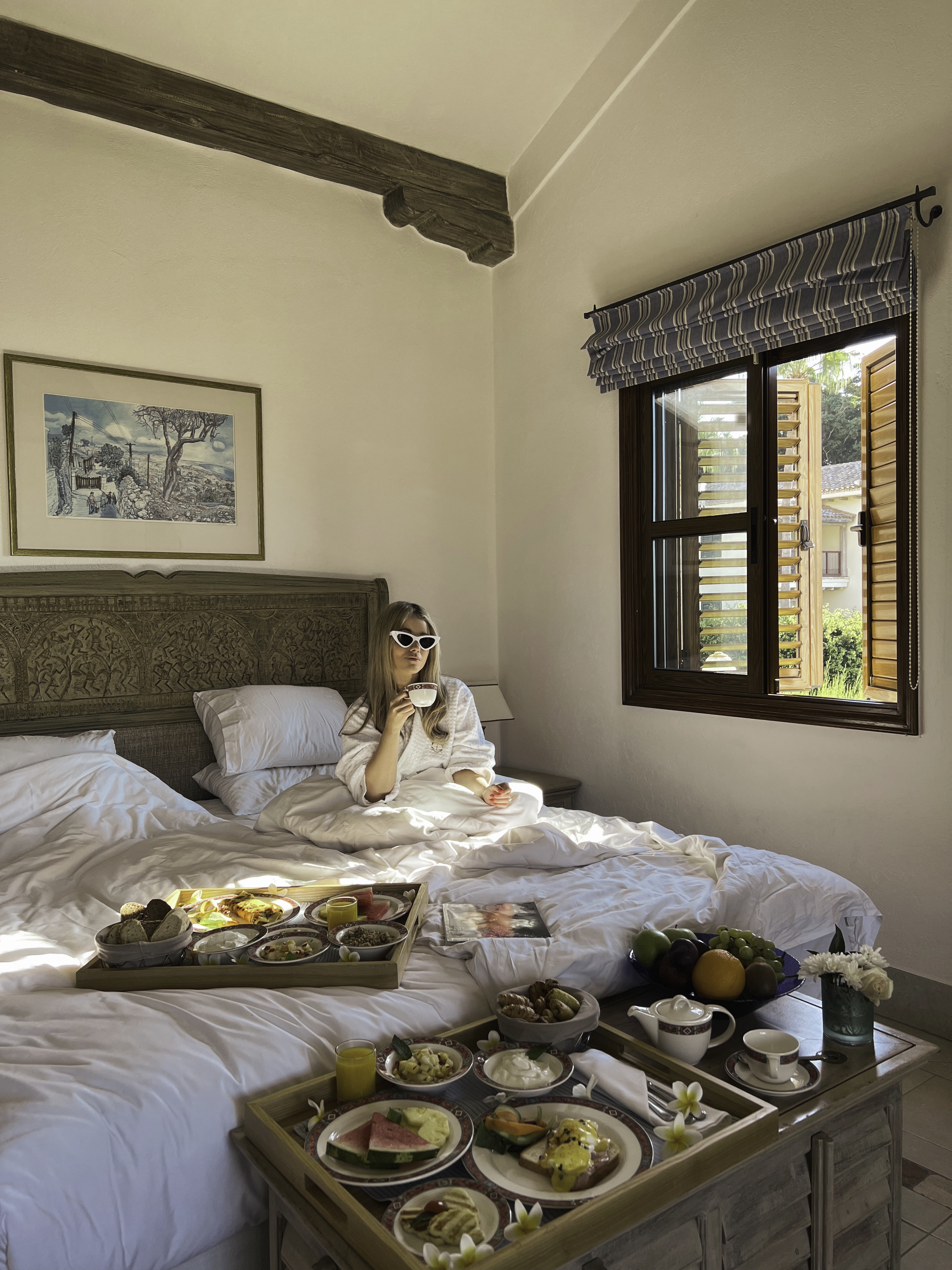 Cape Aspro trail views: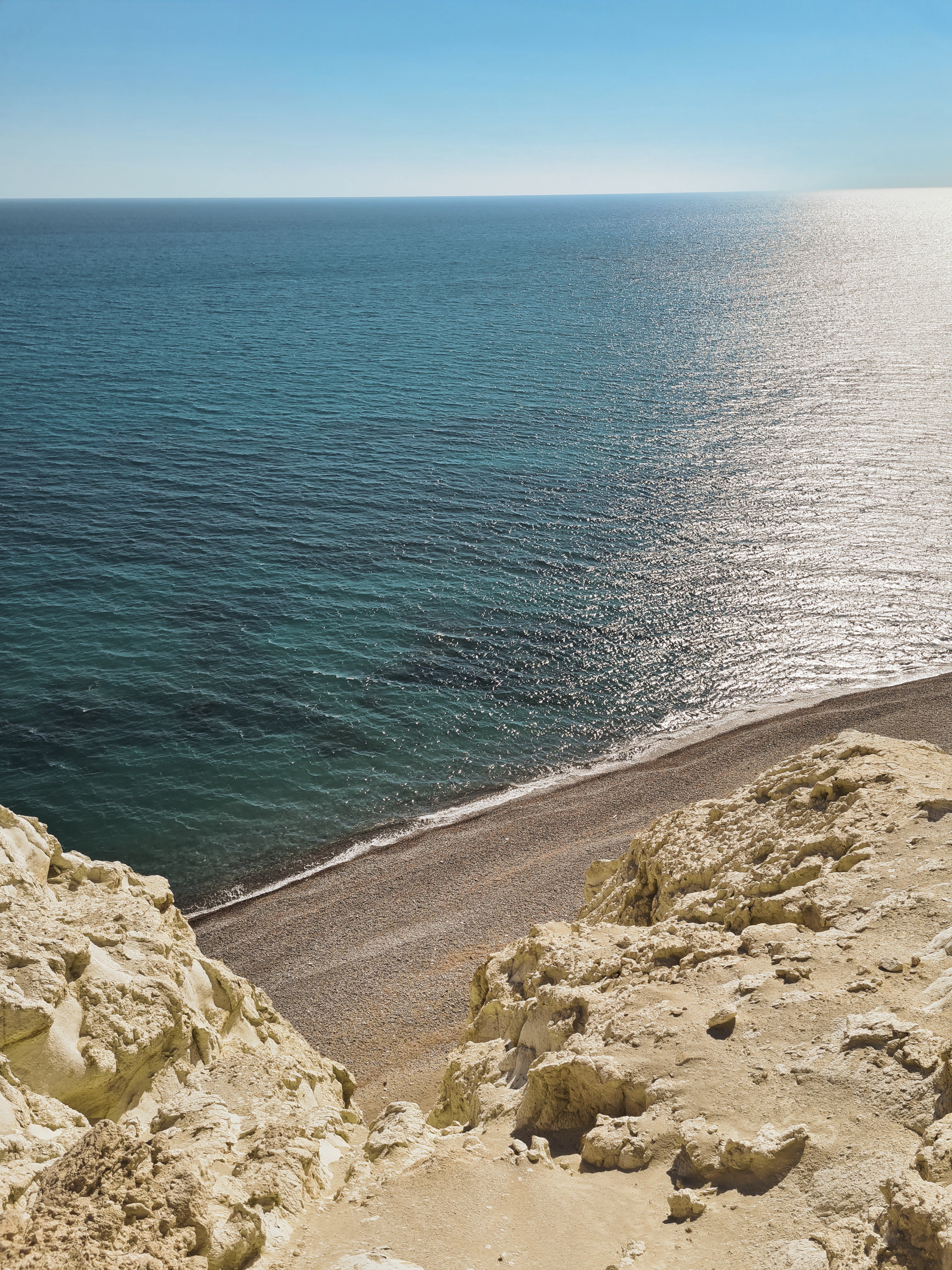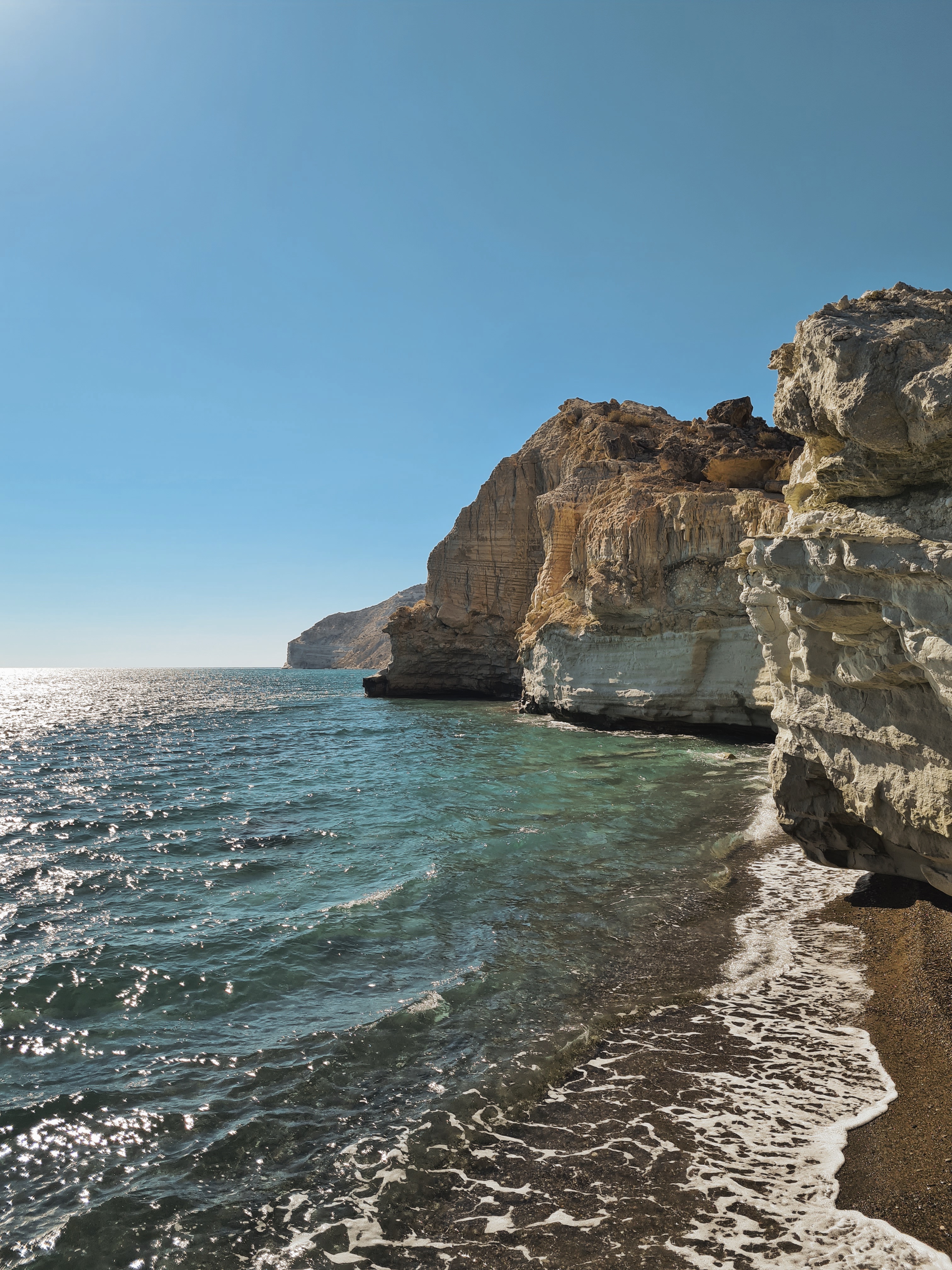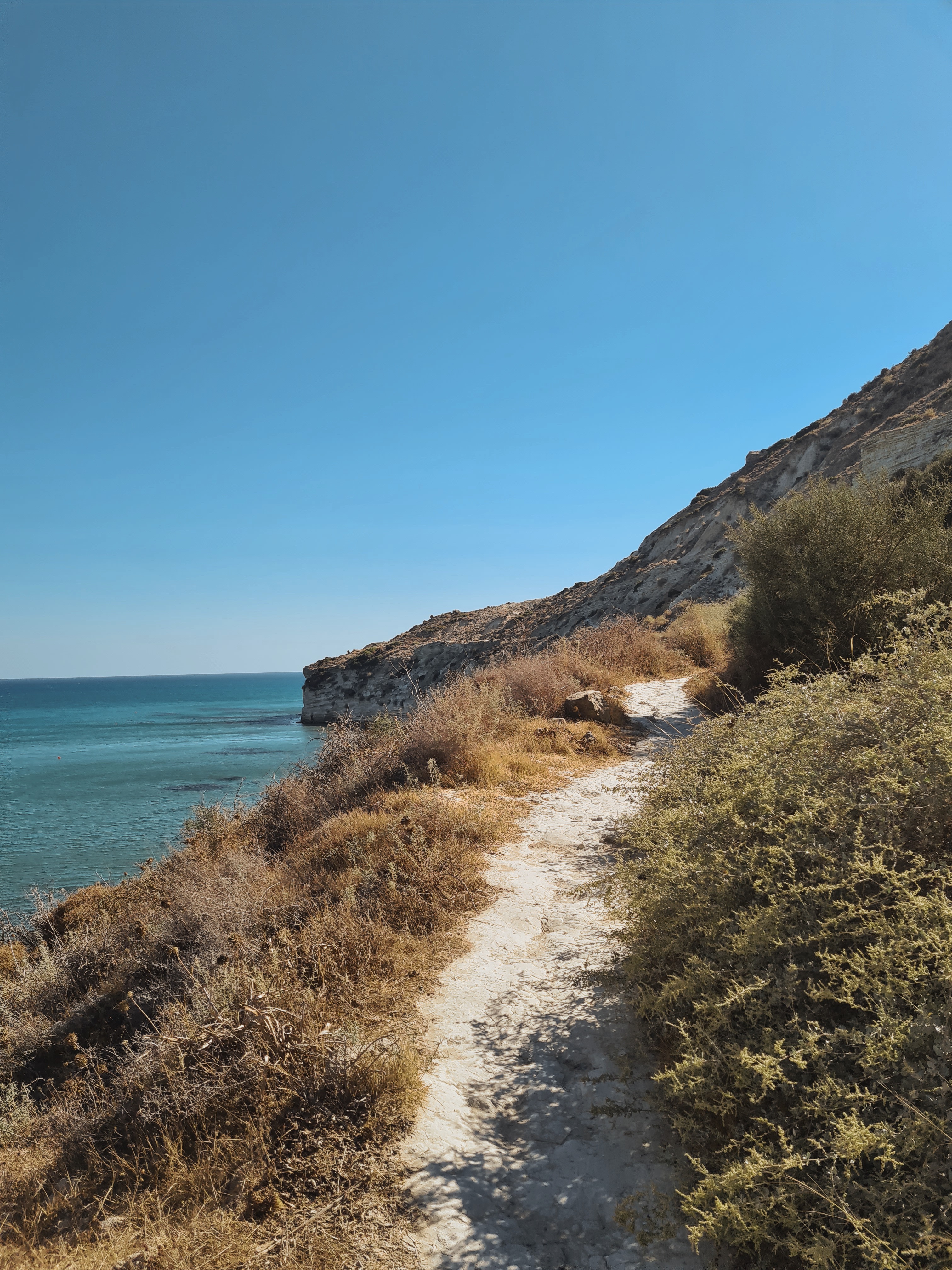 Hotel views: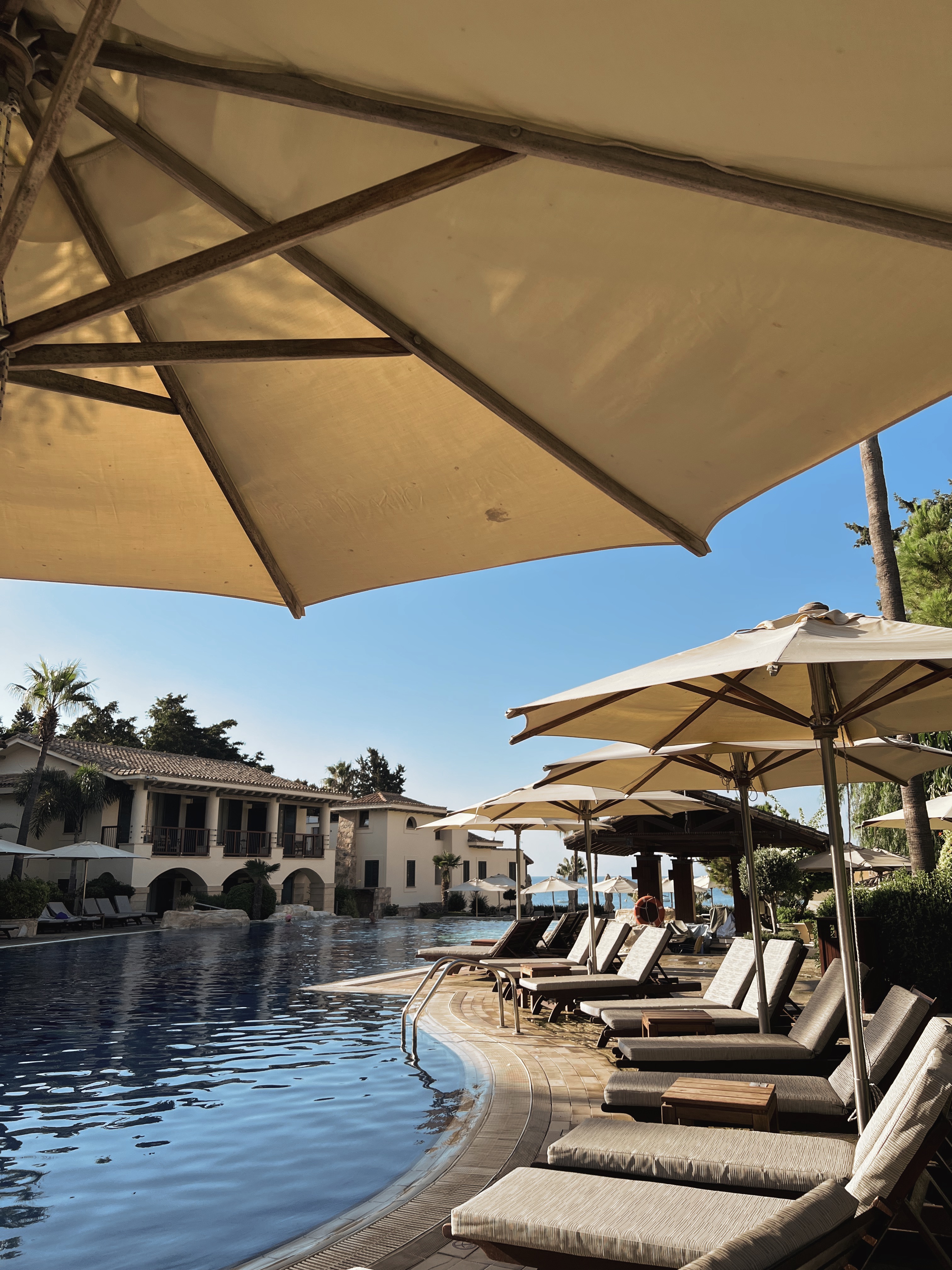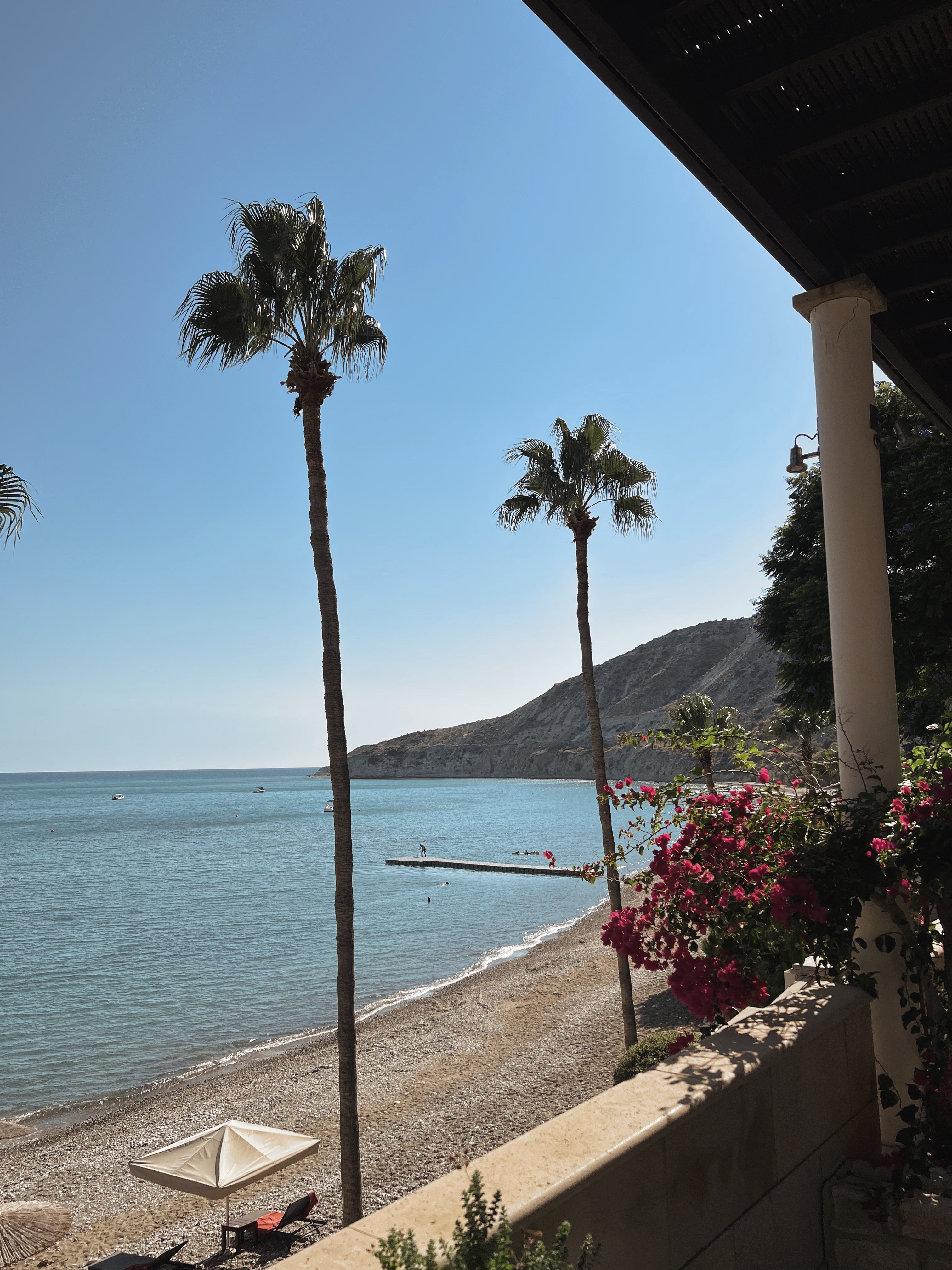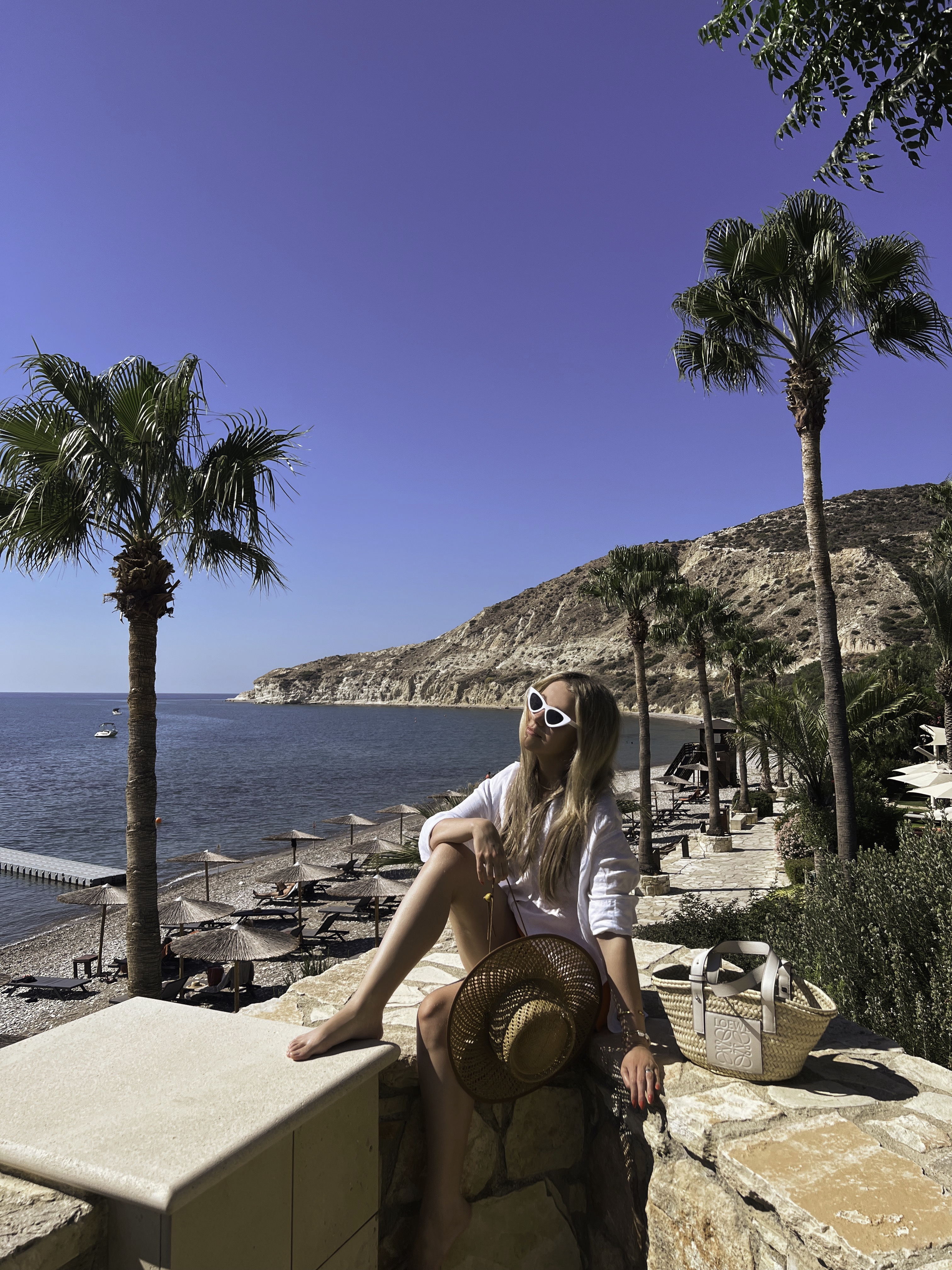 The Beach: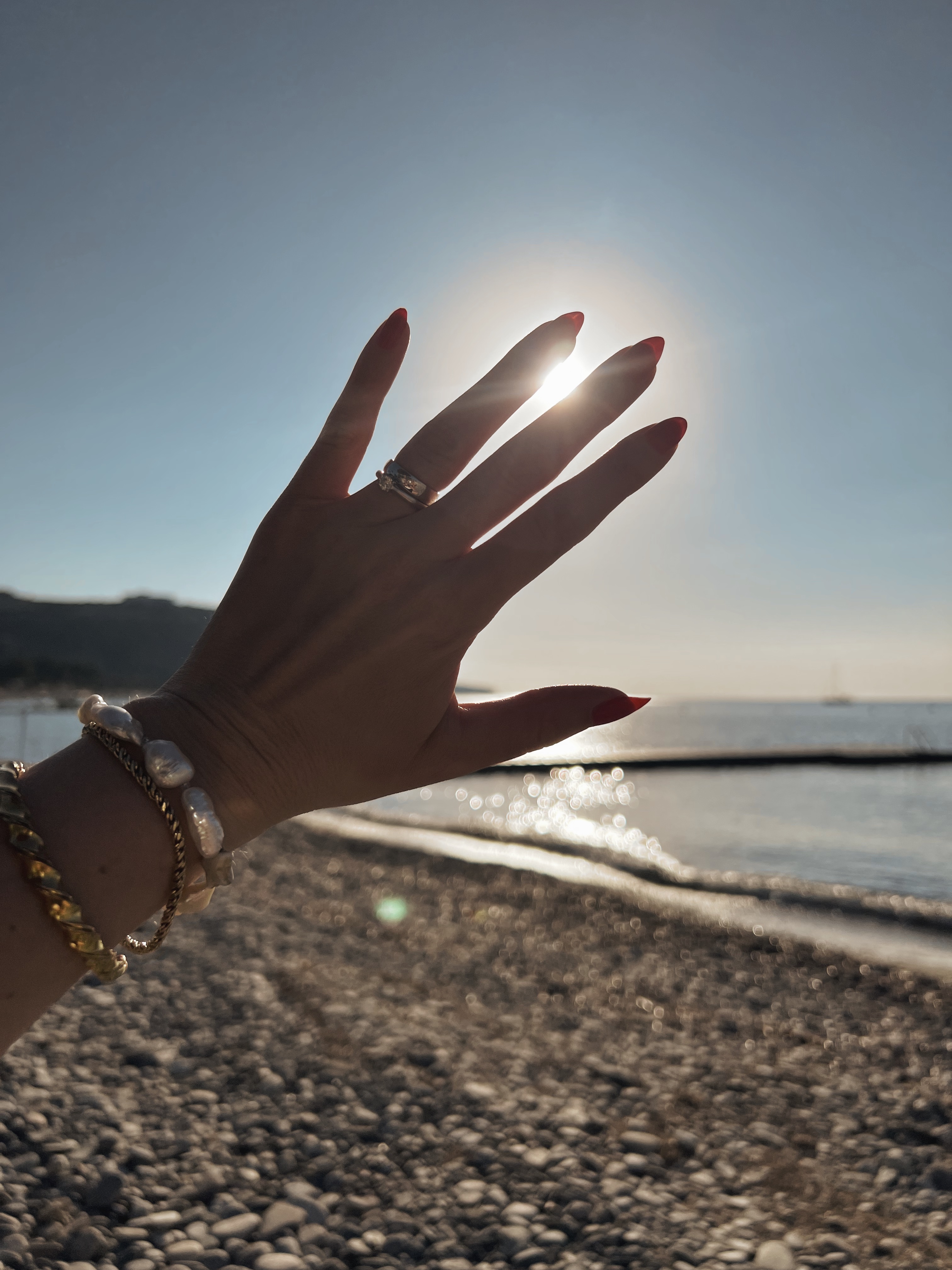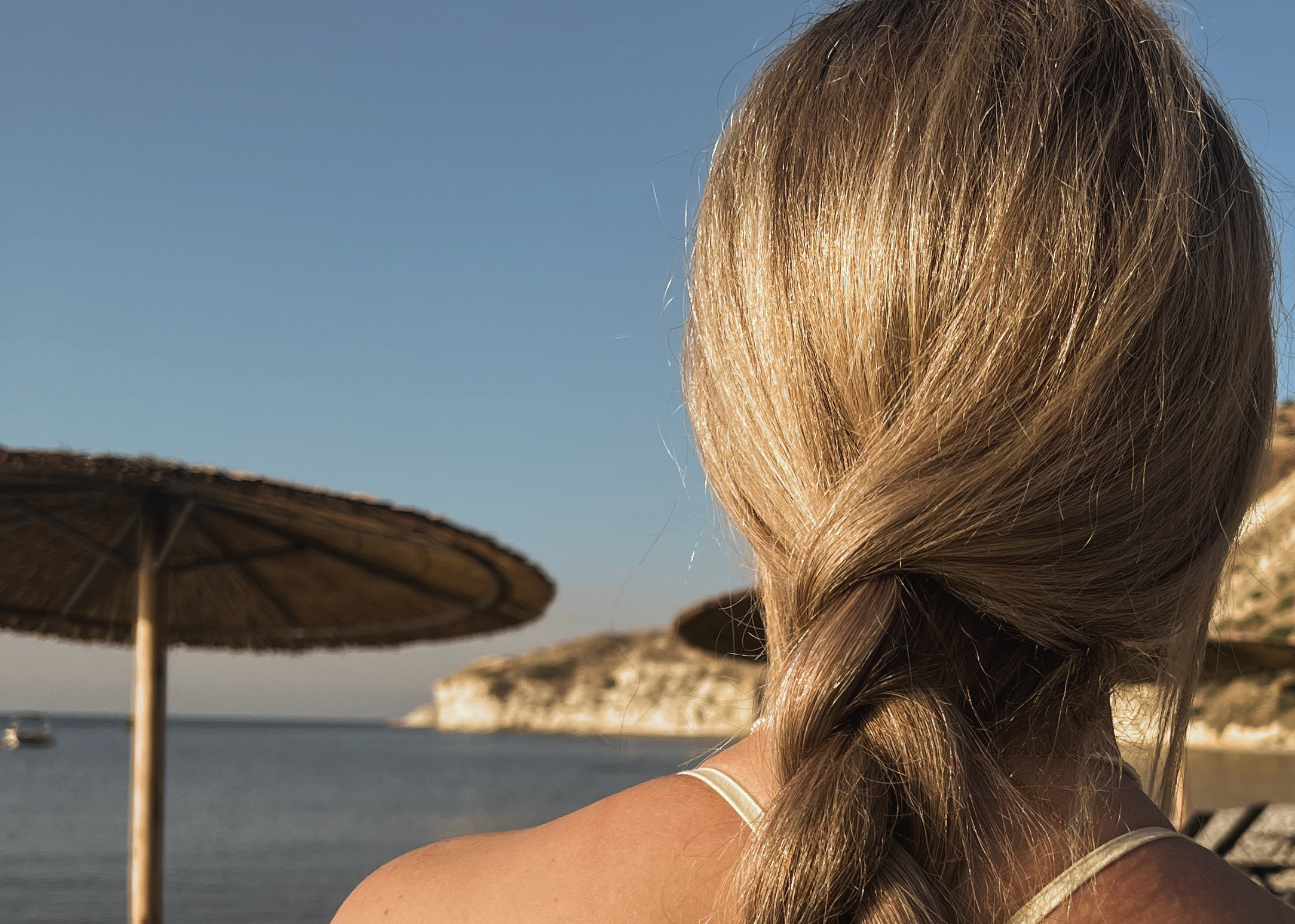 Cape Aspro Dinner: