May 02, 2019
Desert Safari with Platinum Heritage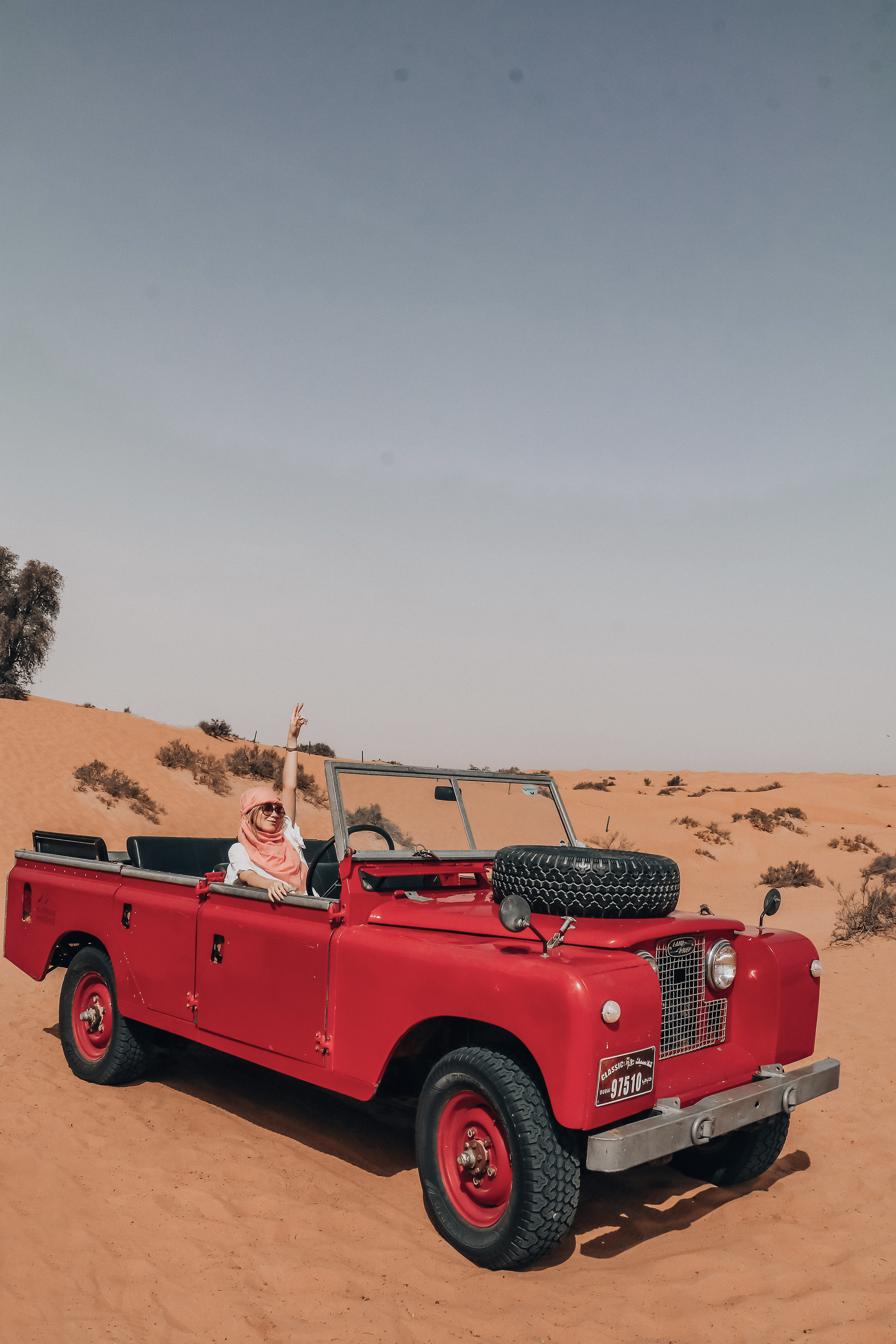 With more than 255,000 square miles, the Empty Quarter is the largest expanse of sand in the world, the beautiful dunes and otherworldly salt flats crossing borders into four countries: Saudi Arabia, Yemen, Oman, and the United Arab Emirates.

Sooo.. this calls for a little adventure, right? RIGHT!

After our Hot Air Ballon flight we drove in these vintage Land Rovers with Platinum Heritage to a beautiful camp in the middle of the desert. Here we had a delicious breakfast with salmon, caviar, delicious fruits and middle eastern dishes. It was so good!

I must say this was the perfect way to end our Hot Air ballon experience and get some power to start a new one…a little safari in the desert, where we could see a bit of the beautiful desert, its vegetation and animals.

Oryxes, lizards and camels were some of the animals we saw and not even the 38 degrees (it was hoot!) could stop us from enjoying this amazing adventure!

We can't wait to do it again!