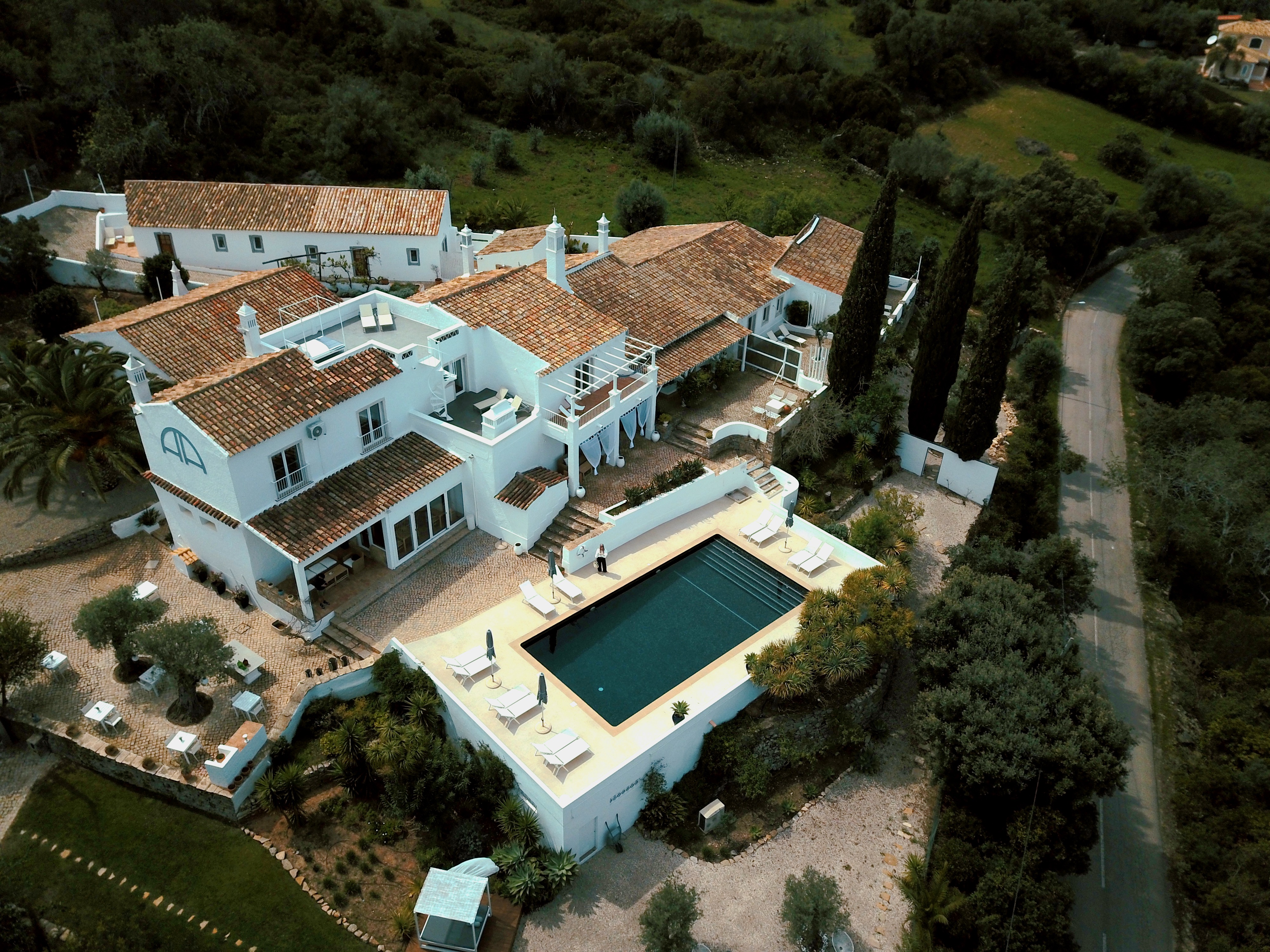 In the spring of 2022, we made our first trip to the amazing Algarve region in the South of Portugal.
While preparing the trip, we were looking for very authentic experiences and we found just that. We started with a few days exploring the small and cosy city of Vila Real de Santo António, which is only separated from Spain by a small river. It is so charming with a lot of nice restaurants, a beautiful city square and very friendly people all around.
Our next stop at the B&B, Farmhouse of the Palms, was a real gem. It is located high in the mountains with an amazing view over the greens of Algarve, which made it perfect for really winding down and enjoying the moment. The whole area is very scenic, and the houses are so charming and photogenic – which I of course absolutely loved, as it felt like I was shooting for a magazine every time we took a picture! The best part was how much you truly feel at home from the moment you arrive. We were instantly greeted by the owner, Frank, who showed us around the property and told us the inspiring story about how he and Veronica took the leap and moved there from Belgium to restore this amazing property back to its former beauty and it is truly admirable what they have achieved.
We had some amazing days there with a lot of relaxation, good talks with our hosts, tasty breakfasts from locally sourced ingredients and cosy homemade dinners along with delicious bottles of Portuguese grapes. We could not have wished for anything more from our stay at Farmhouse of the Palms and this is without a doubt one place we would love to come back to soon.