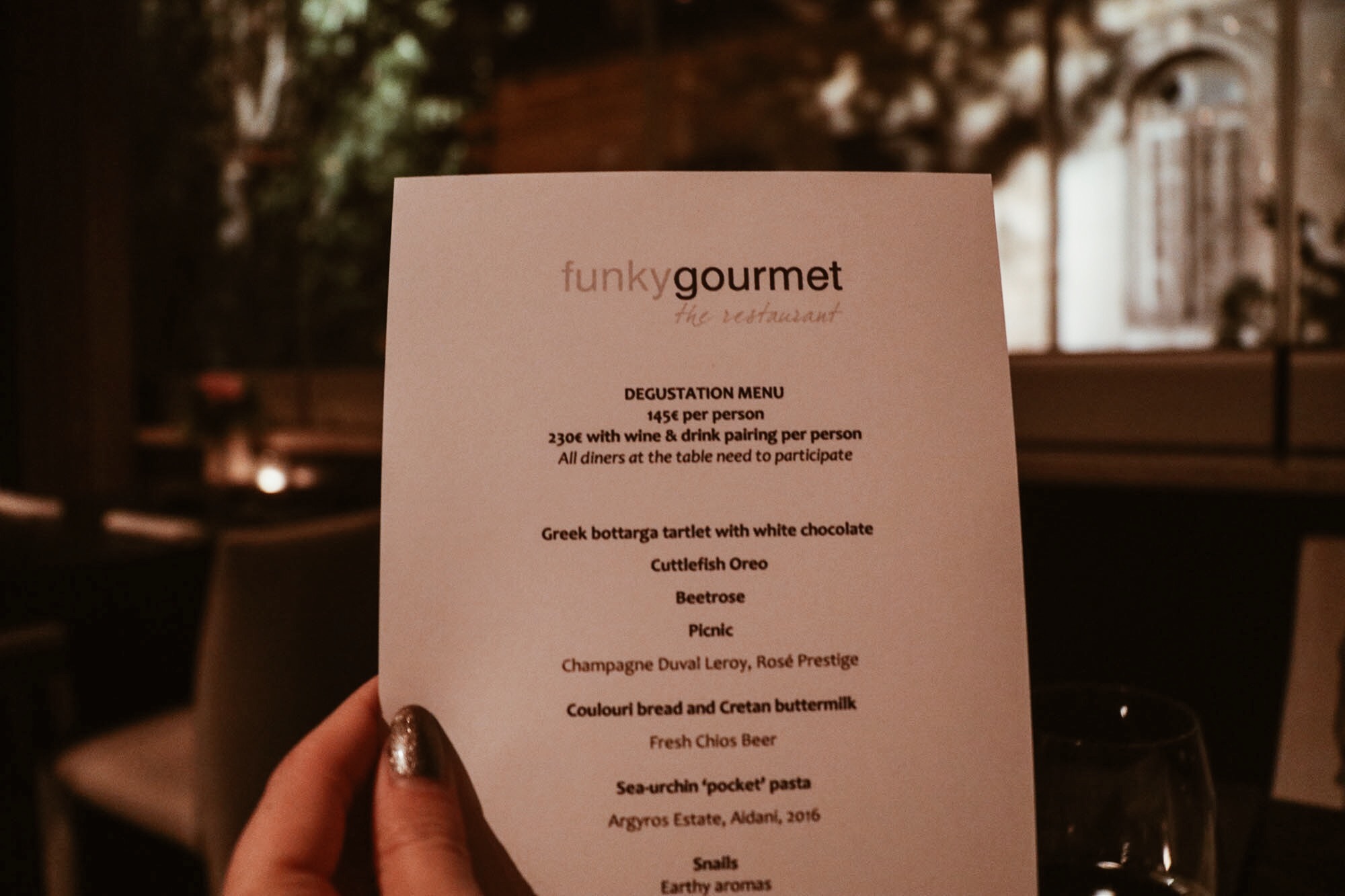 On the last night of our Greece trip we decided to spoil ourselves a little out of the ordinary and the best place to do this in Athens is at the two-starred Michelin restaurant Funky Gourmet.
Food has many purposes, it gives you energy to get through the day, it is often in the centre when you meet up with family or friends or when you finally go on a date with that special someone. At Funky Gourmet food takes you on a delicious, inventive and exciting adventure where you simply cannot wait to see what happens next.
The best way to get the full experience at a restaurant is by jumping into the tasting menu with wine pairing and at Funky Gourmet that meant we had the pleasure of 14 different courses being placed in front of us.
Our table was placed in the corner of the restaurant with a great view to an old abandoned and up-lit house across the street, which created a surprisingly charming mood. Another thing that I always pay attention to is the music and here it was also spot on for my taste with artists like Father John Misty, Kings of Convenience the playlist was great. We knew we had made the right choice even before the first appetizer had arrived!
Starters
During the night, we were introduced to completely new taste sensations through innovatory combinations. The first things we were served was a tartlet with bottarga (a salty fish) combined with white chocolate, it might sound a bit strange, but the taste was amazing. Then followed a cuttlefish Oreo, a delicious beetroot rose served in a vase and a cosy picnic at the table, full of various exciting small dishes with an incredible array of tastes. I must admit that we were smiling most of the time, because it was so fun constantly get surprised by the amazing dishes and surprising combinations. To top this part of the dinner, we went on a small treasure hunt to find the real truffles in a bowl with fake ones, it was definitely worth the search.
Main dishes
The main dishes in the tasting menu really allowed us to enter new areas of our culinary understanding. The first part was relatively normal, but extremely delicious, as we were served these pasta pockets that made us feel like we were in a restaurant in Modena. Then followed some completely new experiences that started with a dish of snails, an experimental Greek salad in the form of a small icy dish, but – in some mysterious way – capturing all the tastes you find in a traditional Greek salad, a crazy experience! Finally, we arrived at another signature dish called "Silence of the Lamb", in other words, it is lamb brain. I do not think that either of us would ever go into a restaurant and order brain, haha, but I must say that the taste was great with a unique texture.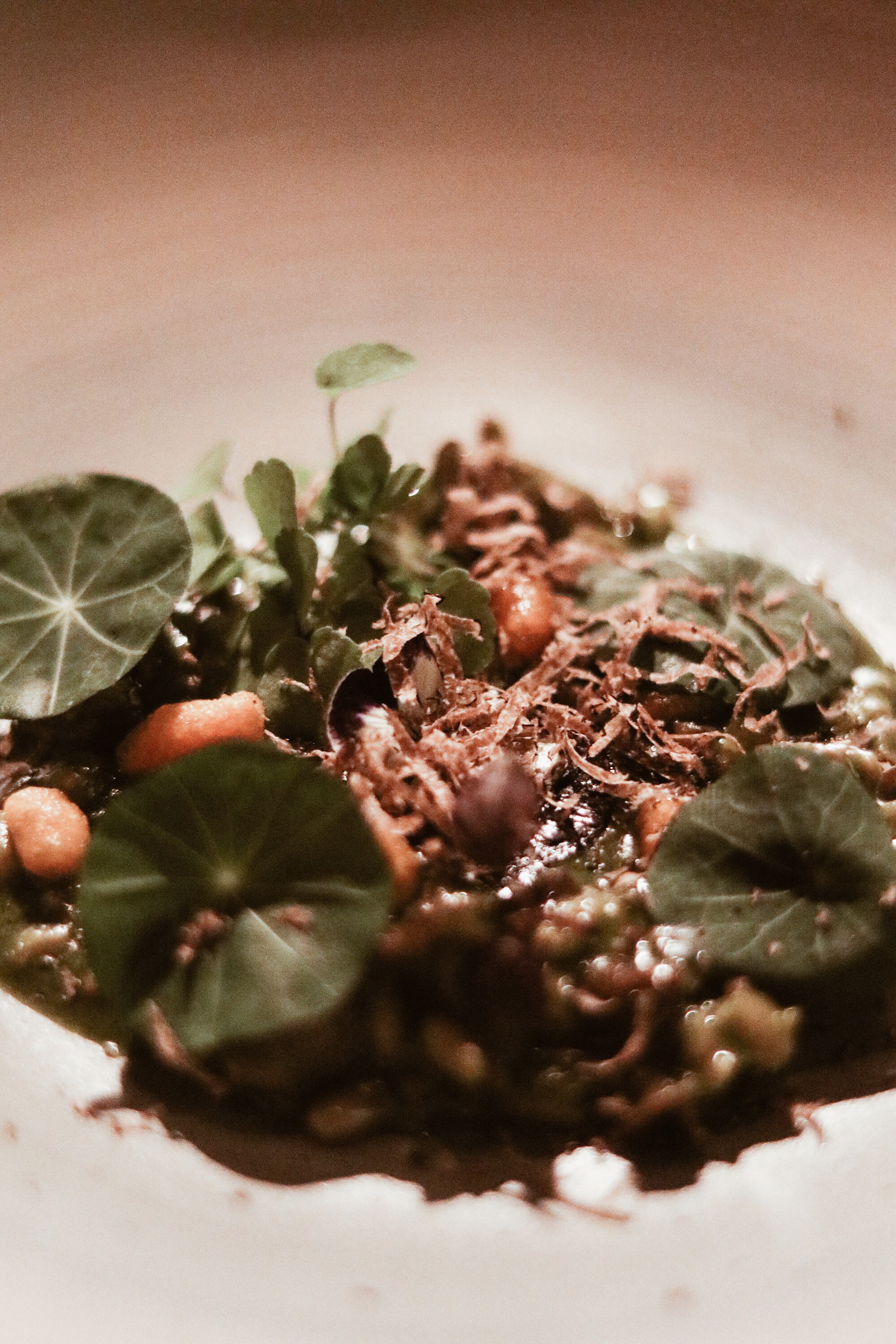 Desserts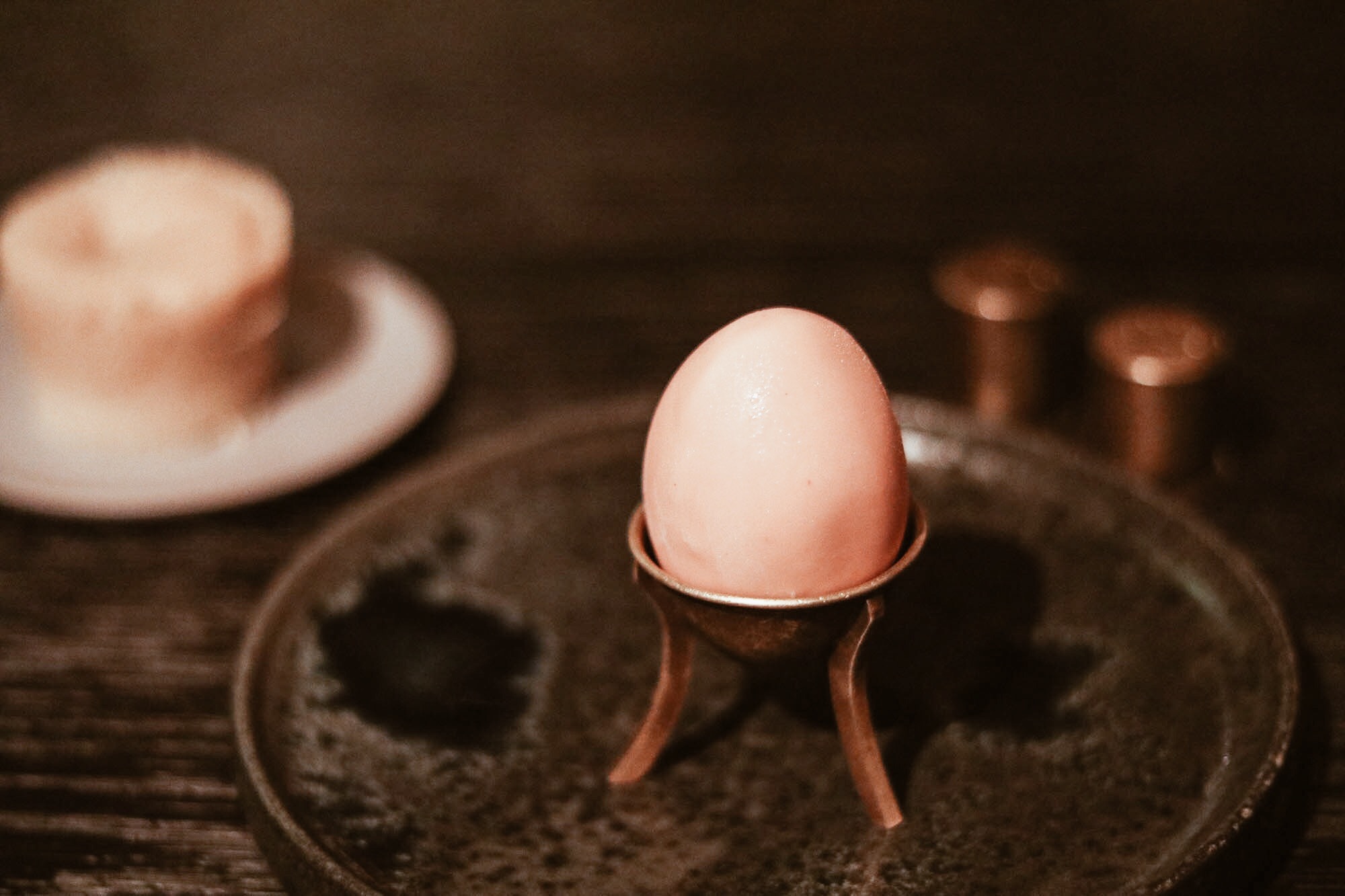 Is it really worth having desserts if you can't have at least 5 different kinds? Haha At Funky Gourmet we were overly spoiled with creative sweets and I am ashamed to say that we did not finish. The first part was the Chefs' take on a homemade Ferrero Rocher, a lot better than the original! Next was a soft-boiled egg with salt and pepper which, although it looked extremely real, was ice cream covered in caramel, so delicious! Then we were asked to light the chocolate bomb and I guess you can imagine how extremely much pleasure we had doing that! Another signature dish was the traditional Mastic resins and a lot of mysterious smoke, I loved it! Finally, we arrived at the Red Box full of amazing sweets paired with perhaps the best coffee I have tasted, incredible! Following all these sweets we even had to leave some macaroons in the red box, which of course was hard because I love them, but we were simply too satisfied with all we had gotten served!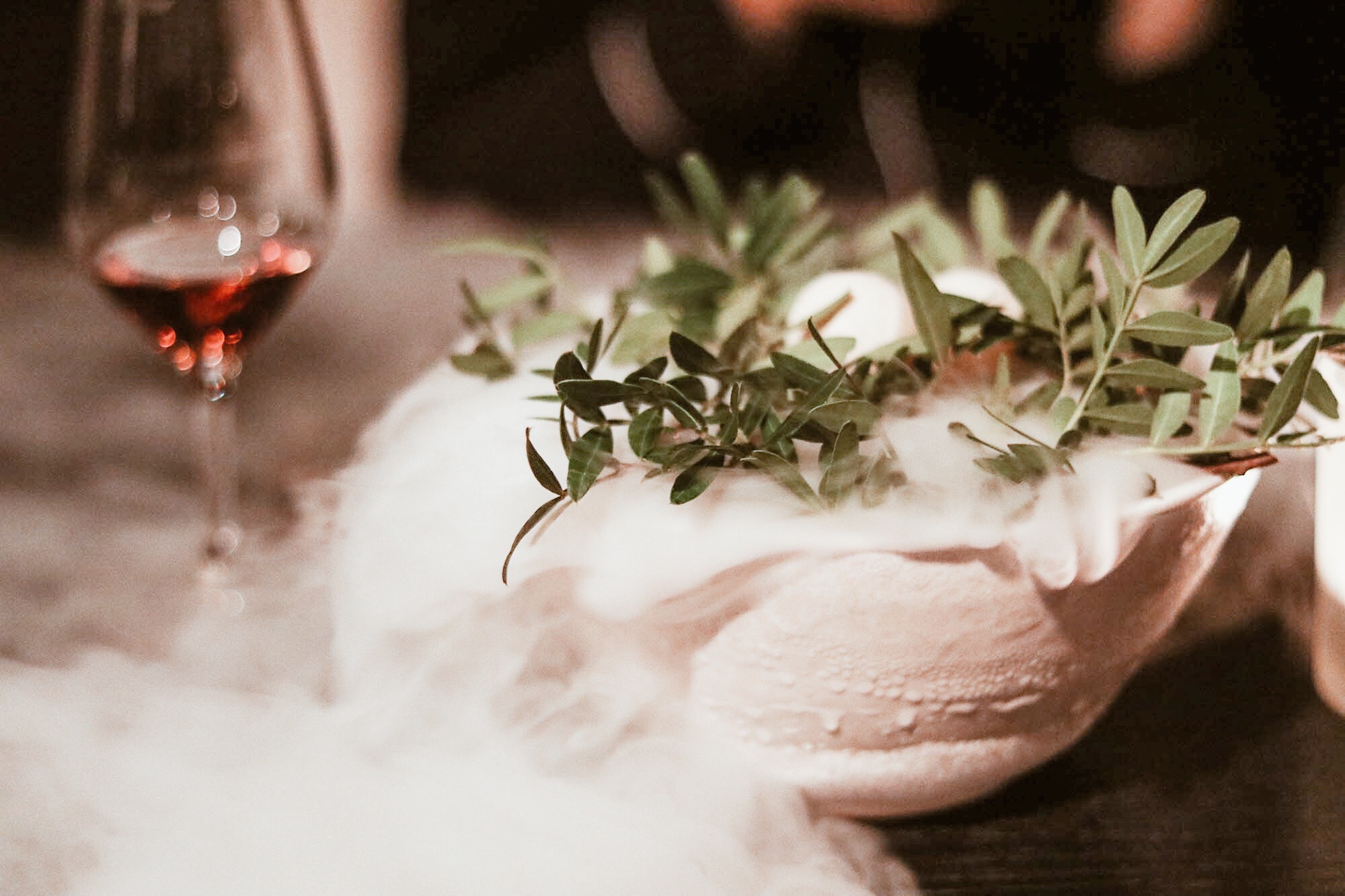 I think you can feel my excitement about Funky Gourmet, the mood in the place is completely my kind of place with great music, the food is much more than food, it's an adventure into an unknown land and the perfectly paired wine and drinks gives you a great buzz throughout the night. It is definitely one of the absolute best restaurant I have visited in my life and I honestly can wait until I get the change to visit again!
Funky Gourmet