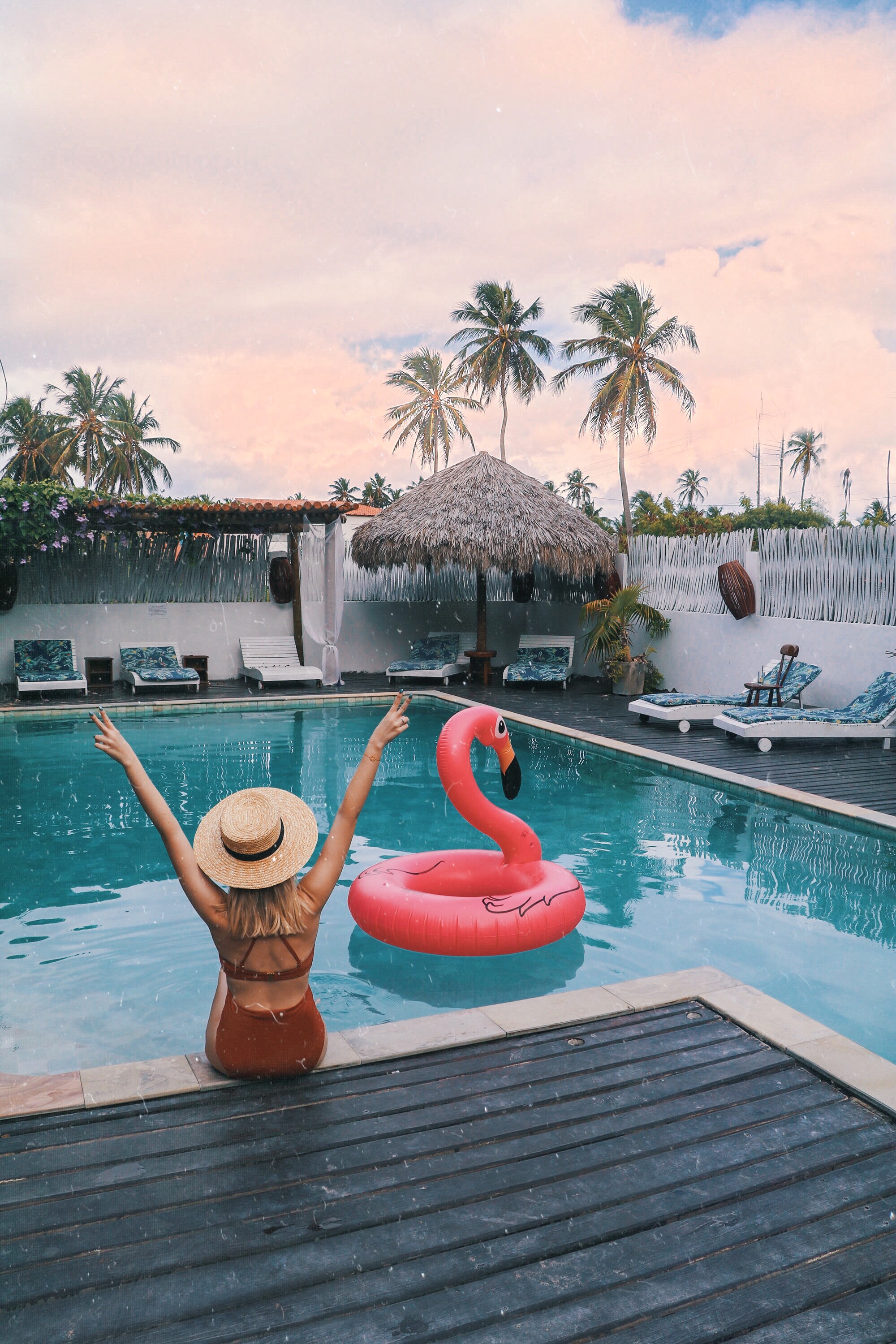 First Stop in Brazil: Fortaleza, Ceará.
After spending some days with my parents in Fortaleza, we decided to go for a little adventure in the Ceara region. More specifically, me, my husband and my brother, went for a small road trip to the city Icaraí, approx. 3 hours north of Fortaleza.
The city is a small, idyllic and authentic place and perfect for a little escape from the hectic days you find in large cities of Brazil. The focal point of the city is the church and on the Saturday we arrived, there was a celebration with live music and locals making small food stalls with traditional, local dishes at cheap prices. Everything was so nice and created a perfect mood.
We found this hotel called Café Zapata, which is so authentic and nice. We got a big room with a hot tub and a big balcony, which was perfect place to be for moments of relaxing with some cold drinks and a game of UNO. In general, the hotel is extremely cosy, with big palms close to the pool and nice breakfast, full of local specialities.
Within walking distance of the hotel, you find a great beach which is popular for wind surfers, but also great for some relaxing and going for a swim in the sea. If you are a little adventurous, you can rent a buggy and go for a drive in the dunes to find perfect sunset points. The place is perfect for slowing down the tempo compared to the daily routine and just living in the moment.
It was the first time we visited Icaraí and Café Zapata, but I am sure we will meet again in the future when we need a cosy and amazing escape.