After a walk in Vondelpark, we went for a nice lunch at The Living, at Pillows Amsterdam. The park is beautiful in cold winter light, but we so excited to sit down and relax with a glass of champagne and enjoy a good meal.
The restaurant is located at Pillows hotel and is a cosy place to relax with some nice food. When I saw the menu, I quickly made my choice as I cannot say no to salmon, haha. My husband felt more like a nice steak, so that's what we ordered and the choices could not have been better – so tasty! Also, we found the perfect plate to share – olives and freshly roasted nuts. I love olives and my husband loves nuts, so it felt like it was created for us. I can always eat my olives in peace, but I must admit that I stole some of his nuts, because they were so delicious!
For dessert, we choose to share some delicious macaroons, which were perfect to combine with a glass of champagne (the second glass of the day, haha)
We really enjoy our lunch there and everyone there was so friendly. The chef even came to tell us about her inspirations for the food and how they like to make everything by themselves, it was so nice. We left Pillows completely satisfied and full of energy for new adventures in cold Amsterdam.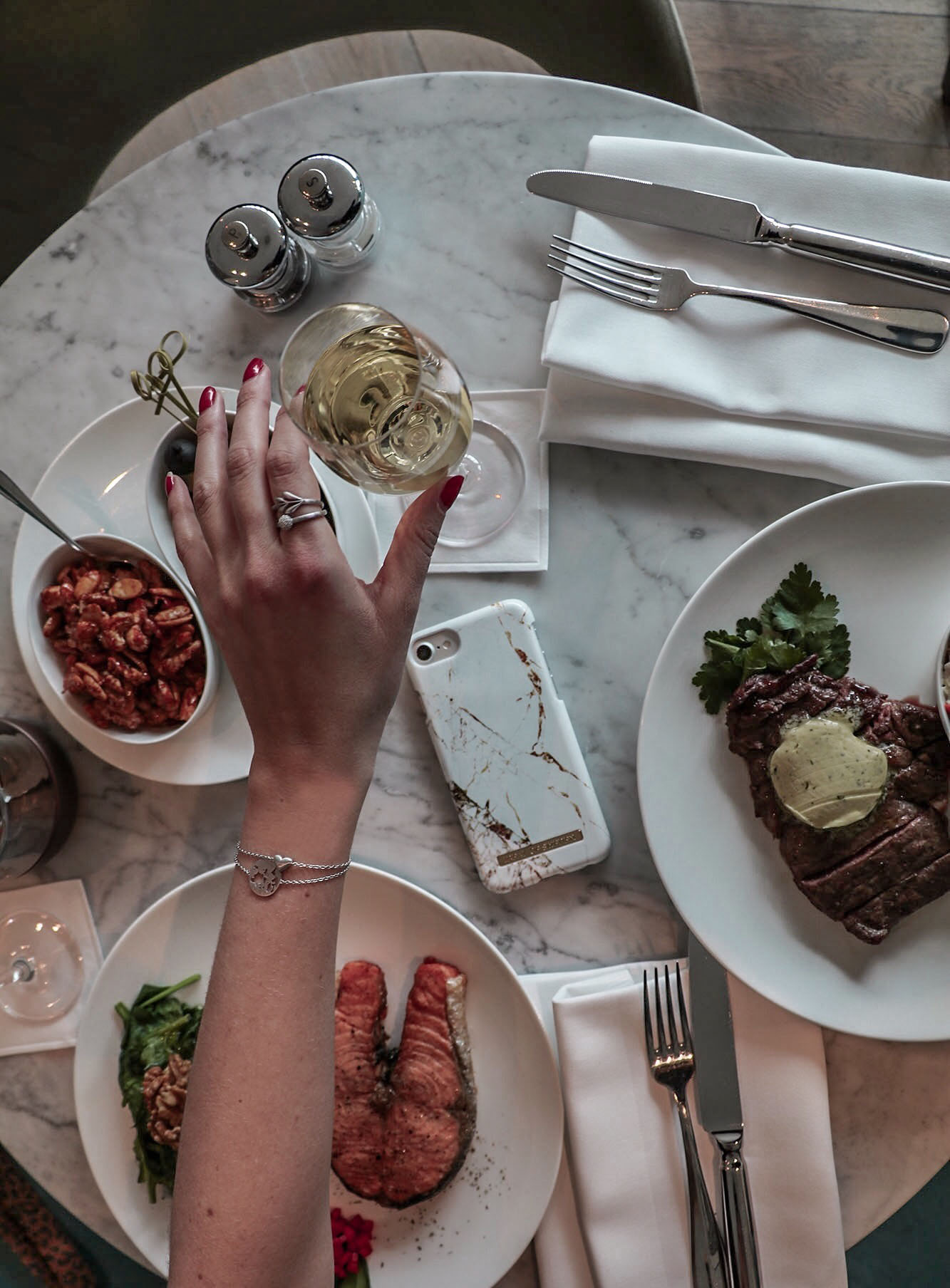 Info:
The Living, Pillows Amsterdam