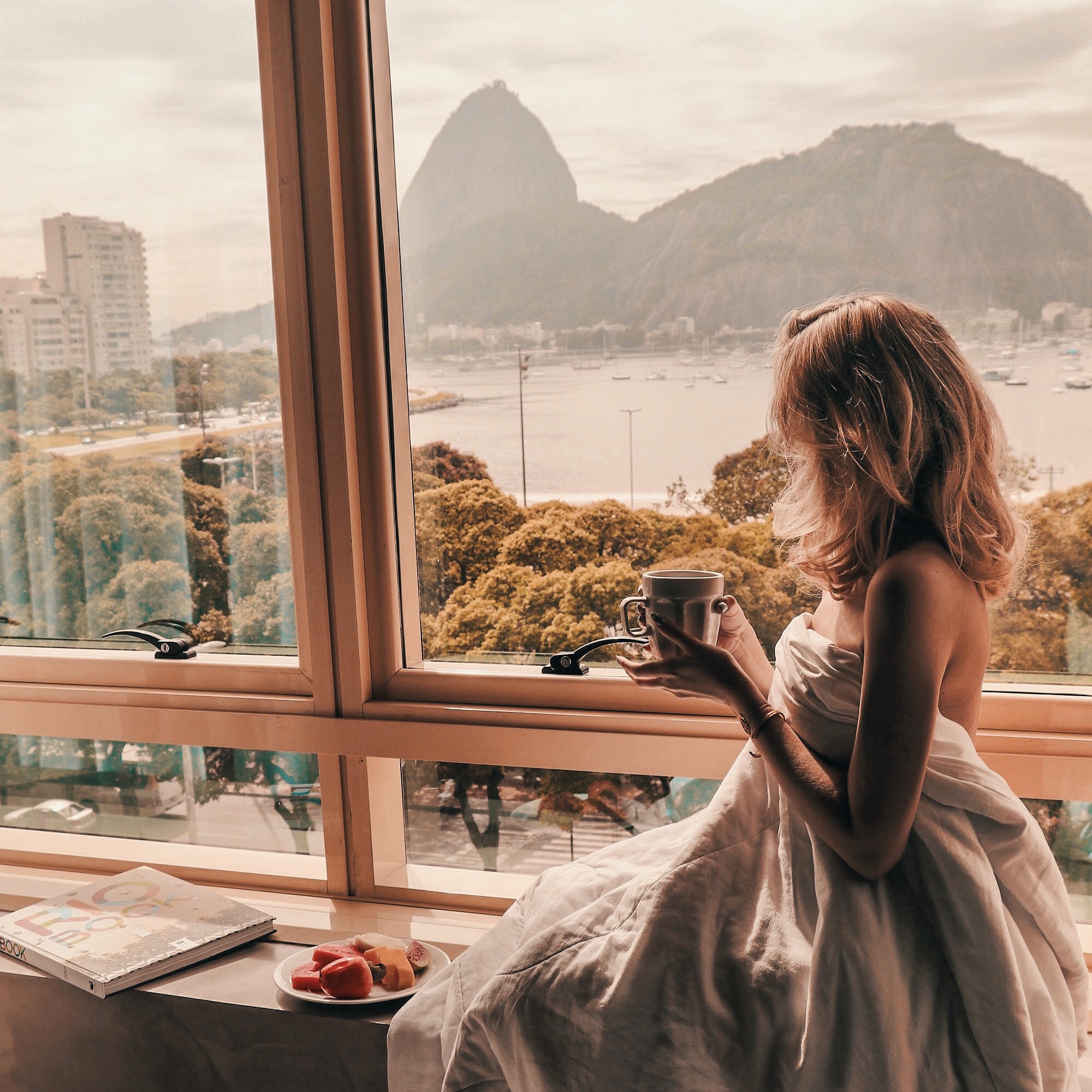 When we are in South America, we always try to visit Rio de Janeiro, because this city is simply magical! If you have not yet been there, it is a place that must go on the bucket list. This time we were actually not planning to go, but in the end, we changed our minds and bought some last-minute flight tickets.
Many people stay close to Copacabana or Ipanema when travelling to Rio, but we have found our favourite spot in Botafogo at the Yoo2 Hotel. We simply cannot get enough of this magical view of the cable cars going to and from the Sugar Loaf. Apart from the incredible view, the hotel itself is extremely cool and funky with great decorations, extremely attentive staff and the most delicious breakfast – we love hotel breakfasts, haha!
The hotel is located perfectly in the middle of all the cool spots to visit, for example Escadaria Selaron, Sugar Loaf, Copacabana beach, Parque Large. We love the location and the local area is so vibrant with excellent restaurants and bars close by.
Rio and Yoo2 Hotel, you never disappoint, see you again soon!