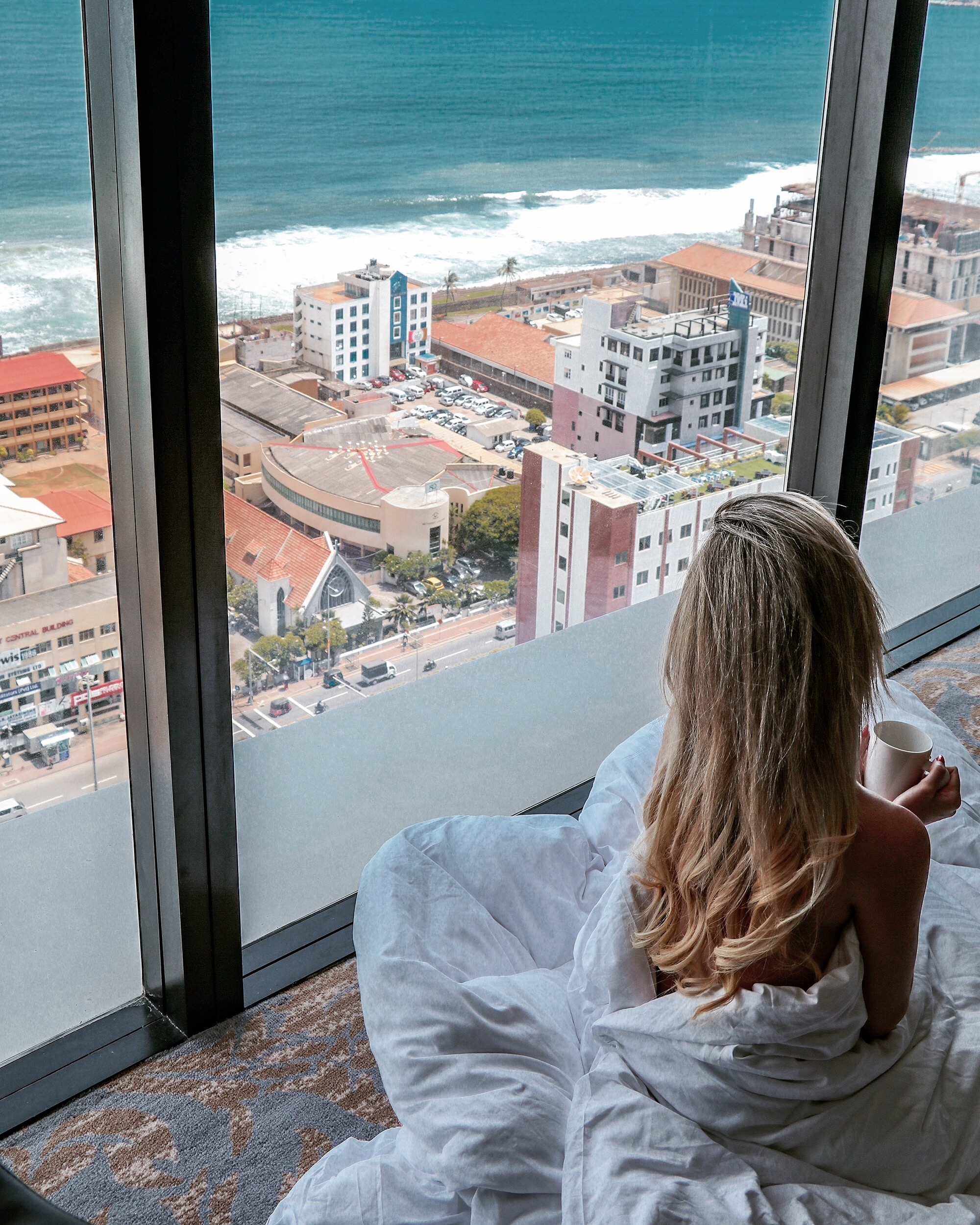 After spending some wonderful days in Maldives, we had chosen Sri Lanka to be our next stop and firstly we wanted to spend some days in the capital Colombo. After a short flight and a taxi ride, we arrived at Mövenpick hotel. The hotel is located centrally with a view over the sea and close to all the nice places in the city. We got an amazing room on the 22nd floor with a perfect view over the city and ocean – stunning!
When we arrived at the hotel we were a little tired after travelling most of the day, so we went to get some food at one of the many restaurants close by and went to bed early. Following a very good night's sleep (the beds there are so big and comfortable, haha), we had a great breakfast with a million different options before we were ready to discover the city.
It is easy to get fast around in Colombo, all you need to do is raise your arm and the a Tuk Tuk will stop and be ready to bring you to your destination. We however wanted to go by foot, which was very easy from our hotel. We spent our full day in Colombo with some shopping, visiting temples and seeing the city and then went to the excellent restaurant Ministry of Crab in the old Dutch Hospital, which is only a 10 min Tuk Tuk ride away. It was a perfect, but very warm and humid, day in Colombo and was is great to have a nice hotel to take some breaks.
The hotel has a cool rooftop on the 24th floor with pools to help you cool down, a bar where we could watch the world cup and couches to chill on in the shadow after walking the streets. We had a great time in Colombo and had everything we needed at the Mövenpick hotel.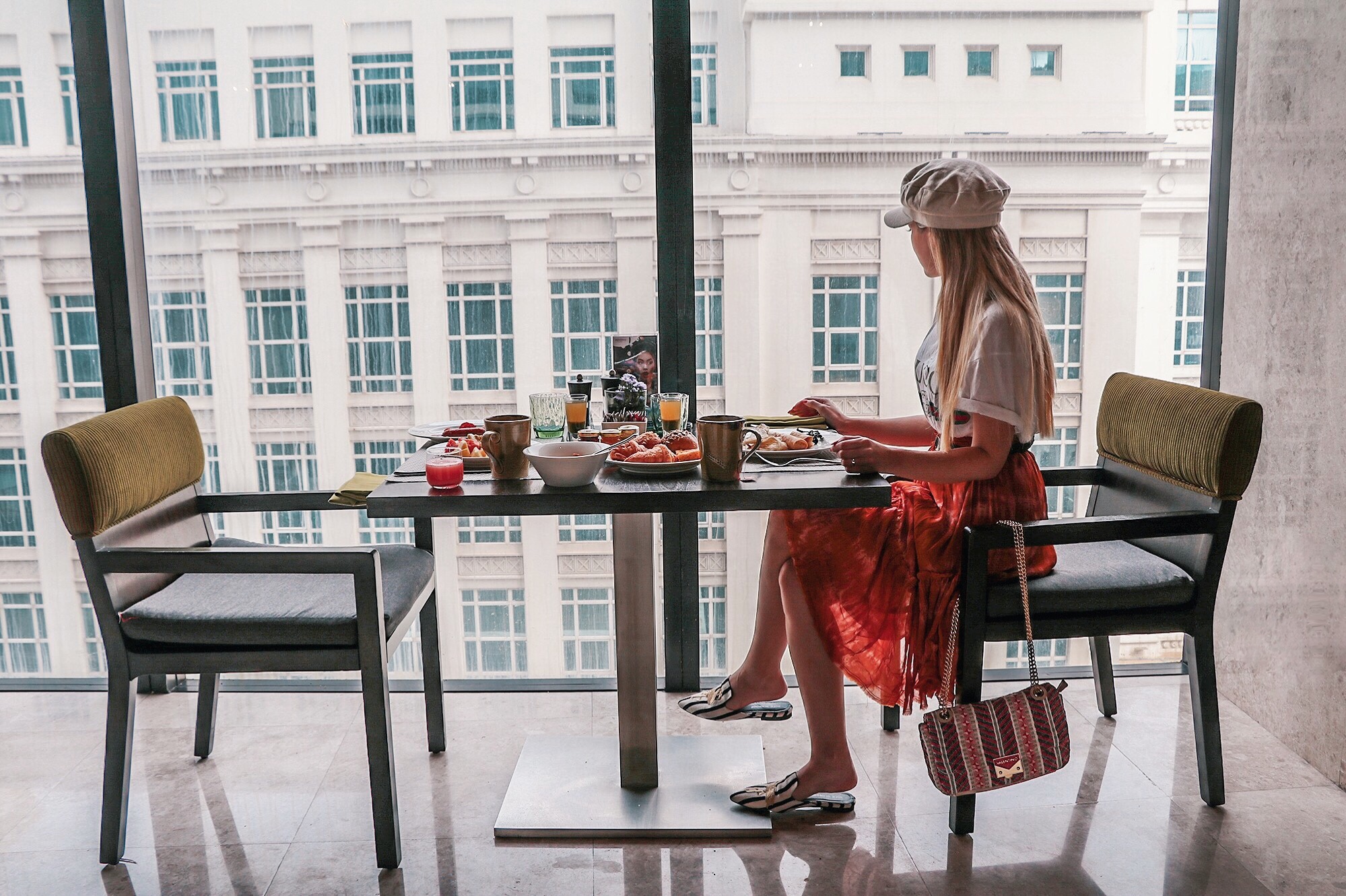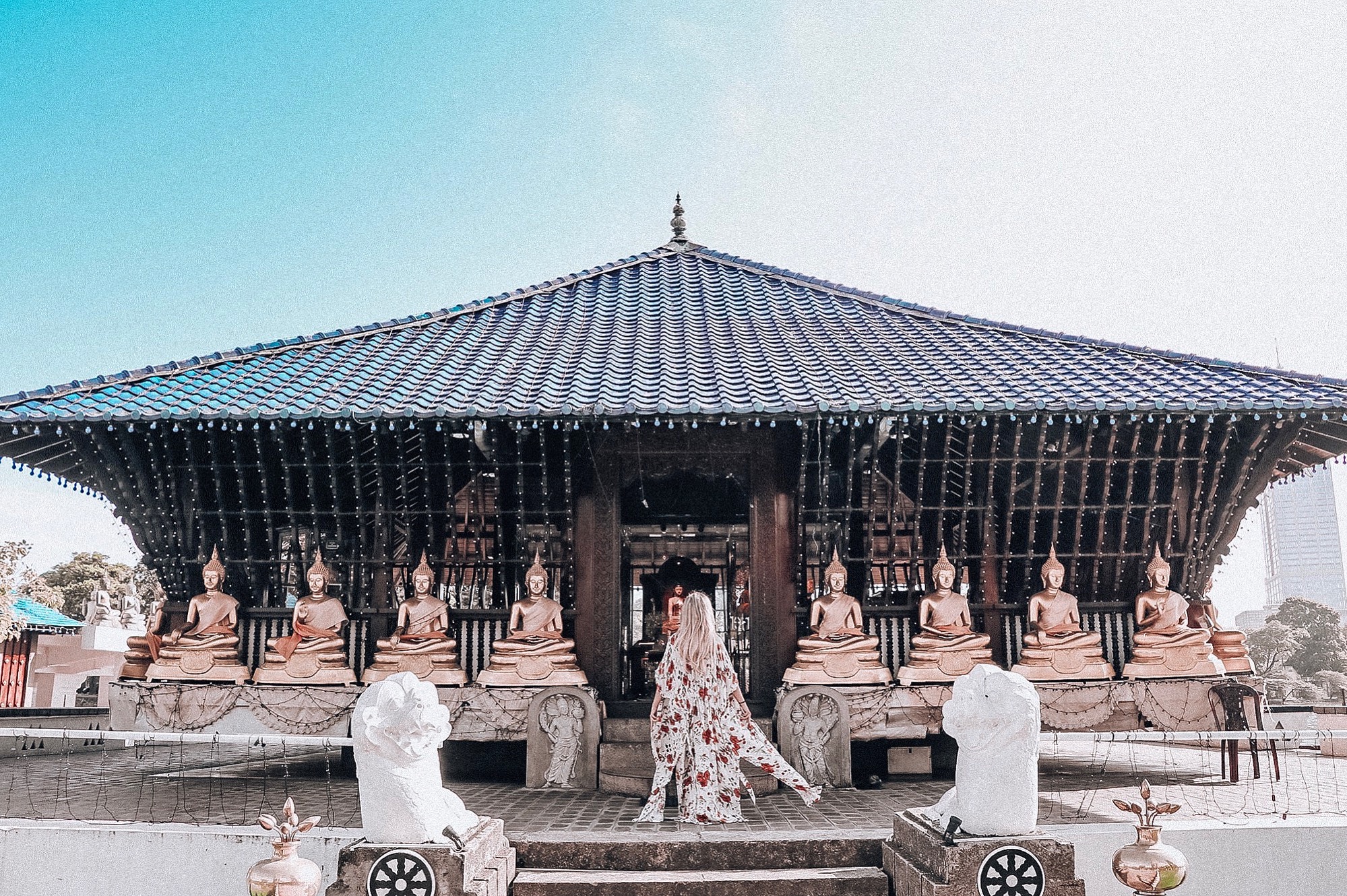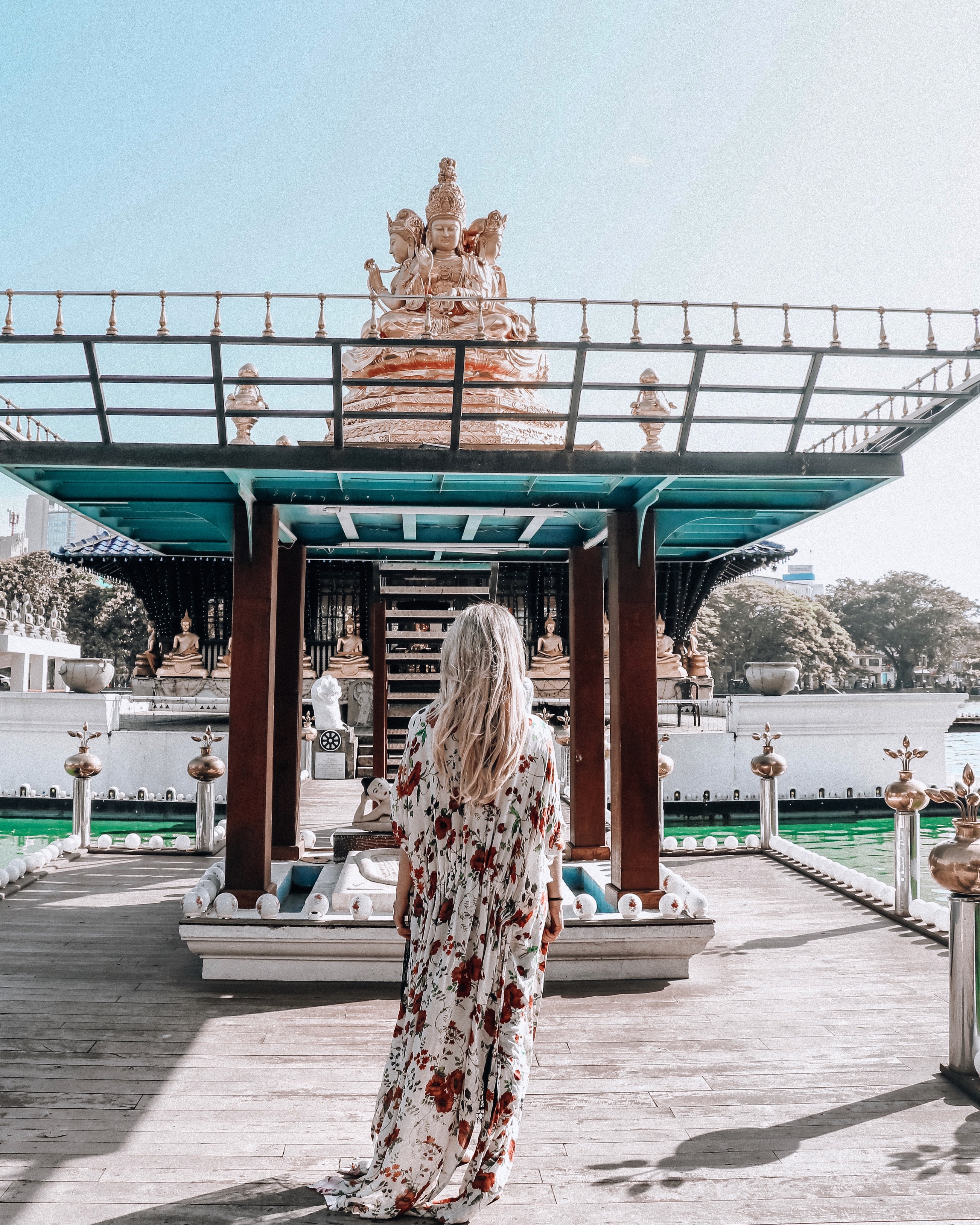 Info: