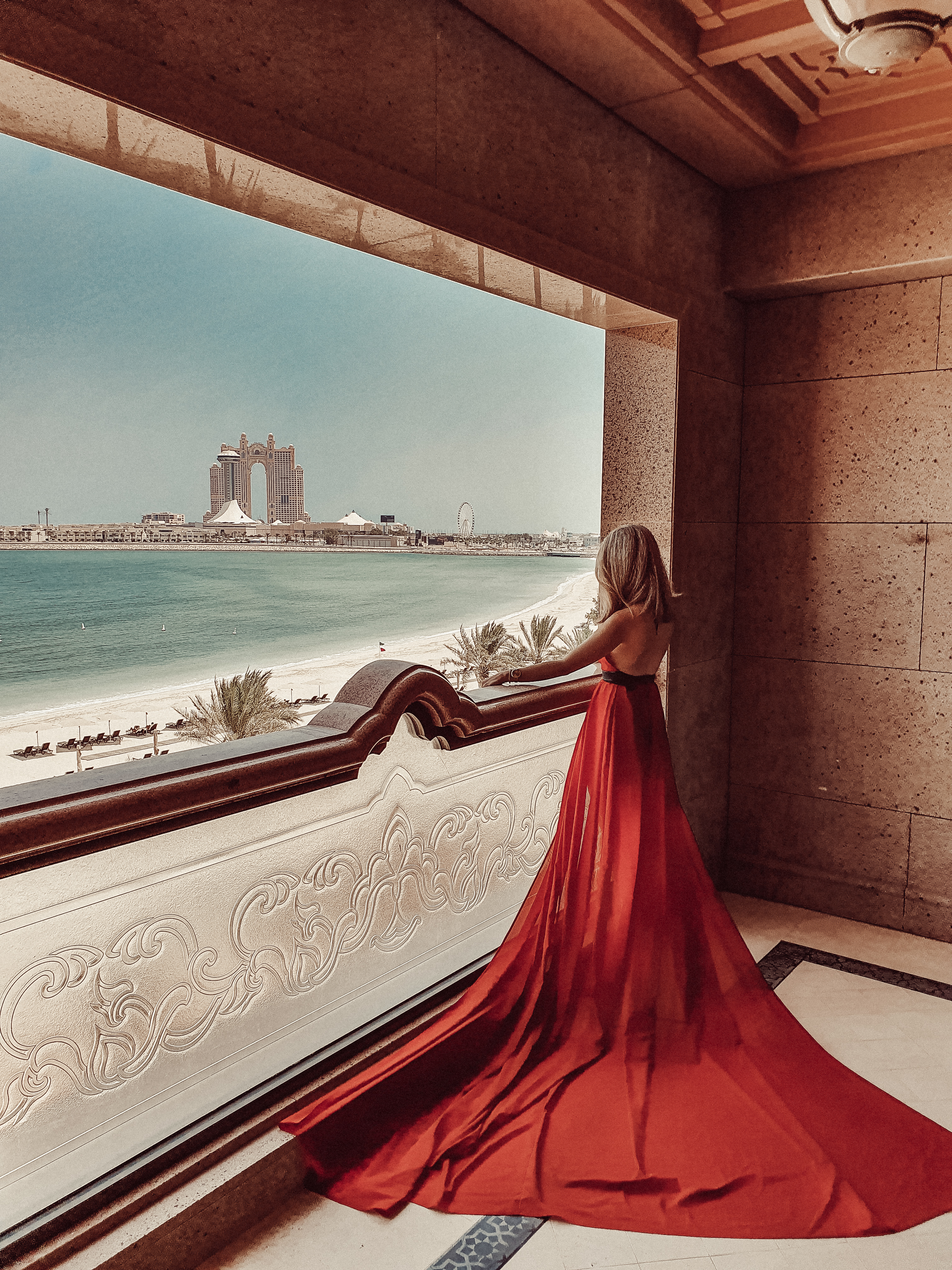 Imagine celebrating your birthday in the most luxurious palace…
This year we decided to celebrate my birthday in a very memorable way. We went to Abu Dhabi to spend a weekend in the amazing Emirates Palace.
The hotel, located in the heart of Abu Dhabi, is a perfect summer getaway with its private beach and amazing pools. Also, to get lost in that amazing palace is one of the best adventures you can take, every place is so inspiring and special.
When we arrived, we were surprised with a wonderful welcome where we tried the traditional Arabian coffee and dates. When arriving at our wonder Kalleej suite, we were left speechless by the enormous room with an amazing bed and a bathroom that made me feel like a real princess. The best part was our balcony with an incredible view facing the sea. To top it all off, we had delicious gold-sprinkled cakes, fresh fruits and a bottle of champagne. From that moment, we knew we had a very special weekend waiting for us!
A great thing was that we had access to their lounge, full of snacks, tea, coffee, which we enjoyed before jumping into the bed for a good night's sleep. Next day, we went for a great breakfast buffet at the Le Vendome restaurant, everything was so delicious and fresh. The food was even so good that we went back for lunch there!
The day we spent at the amazing pools and private beach of the palace and had some mocktails while relaxing in our sun beds.
When we were back in our suite…surpriiiise!
A birthday cake, a big "happy birthday" sign, balloons and a lovely card! So thoughtful!
At Emirates Palace they are renowned for their signature 23K gold-flaked Palace Cappuccino, so of course we had to try it at the glamourous Le Cafe. So unique and luxurious! A must-try when in Abu Dhabi!
Later we were invited to celebrate my birthday with a dinner at one of their restaurants, the award-winning Emirate restaurant, Mezlai. They prepared such a special night! At Emirates Palace everything is on a very high level, the service, the food, the place, everything is out of this world, so when I say special you can imagine how special it was.
We had a very private table and they covered our table with red rose petals, so beautiful! At Mezlai, they create dishes with ingredients derived from the sea, mountains, oases and desert that evoke the region. Every dish is a welcome to the history of the Arabian hospitality and a journey into different flavours. The menu features decadent updates on staples of the Arabian diet accenting expected ingredients, such as za'atar, camel and dates, and introducing the unexpected flavours of saffron, rosewater and hand-picked wild oregano.
Our waiter was very nice and recommended some of their signature dishes. Everything was so delicious, I highly recommend you try this restaurant when in Emirates Palace. The cherry on the ice was when we were about to leave and the waiters came with this stunning cake while singing Happy Birthday to me…I was so surprised!
And the cake…Yummmy! Perfection, like everything else in this wonderful place.
On our last day, we were woken up with this really delicious breakfast, so we could enjoy it in our balcony with the stunning view. The perfect way to end those memorable days…
We left Emirates Palace with the most amazing memories and pictures, which you can see see in this post.
If you are going to Abu Dhabi, this place is definitely something that will remain in your memories and a choice you will not regret!
The Palace: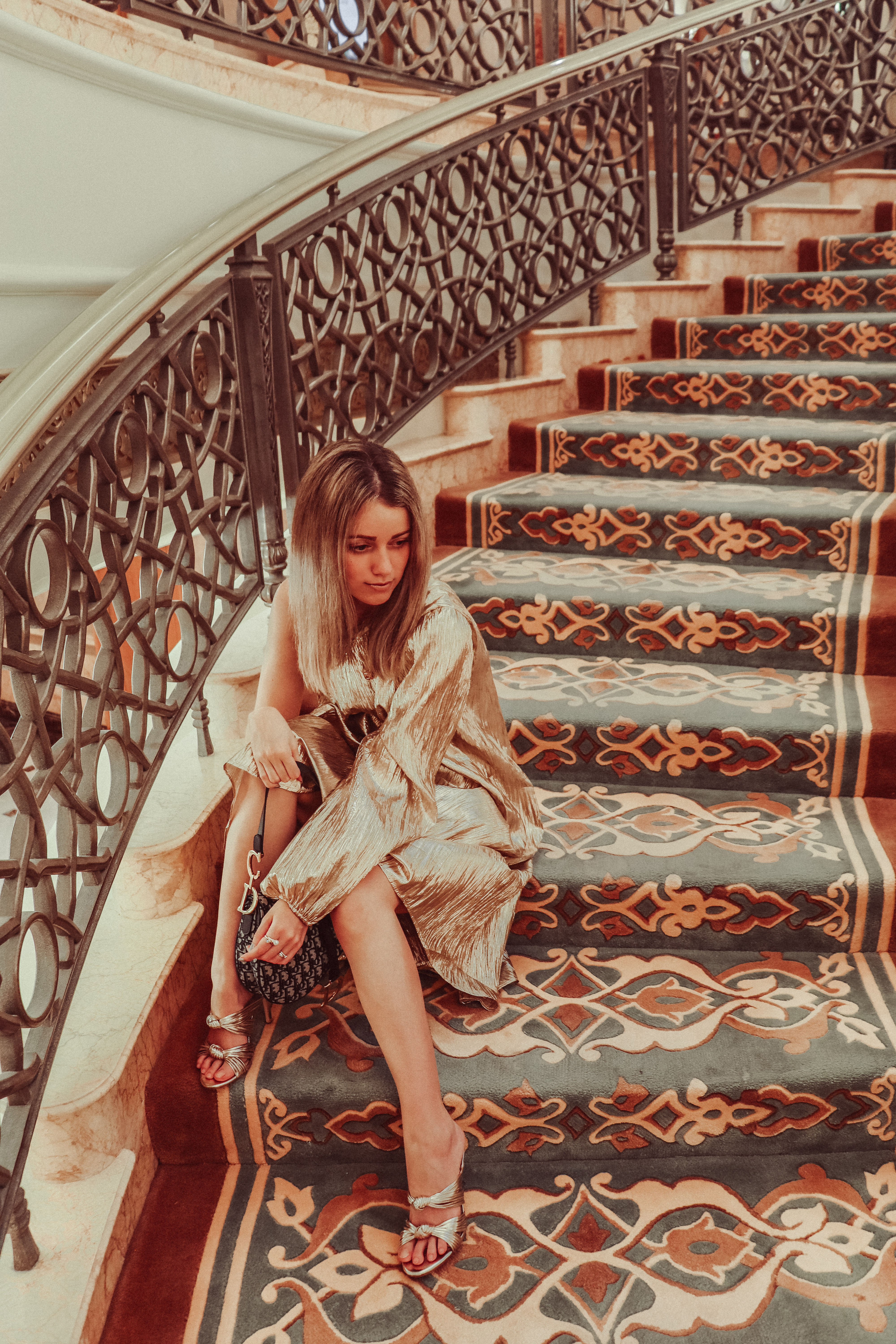 Our suite and birthday surprise: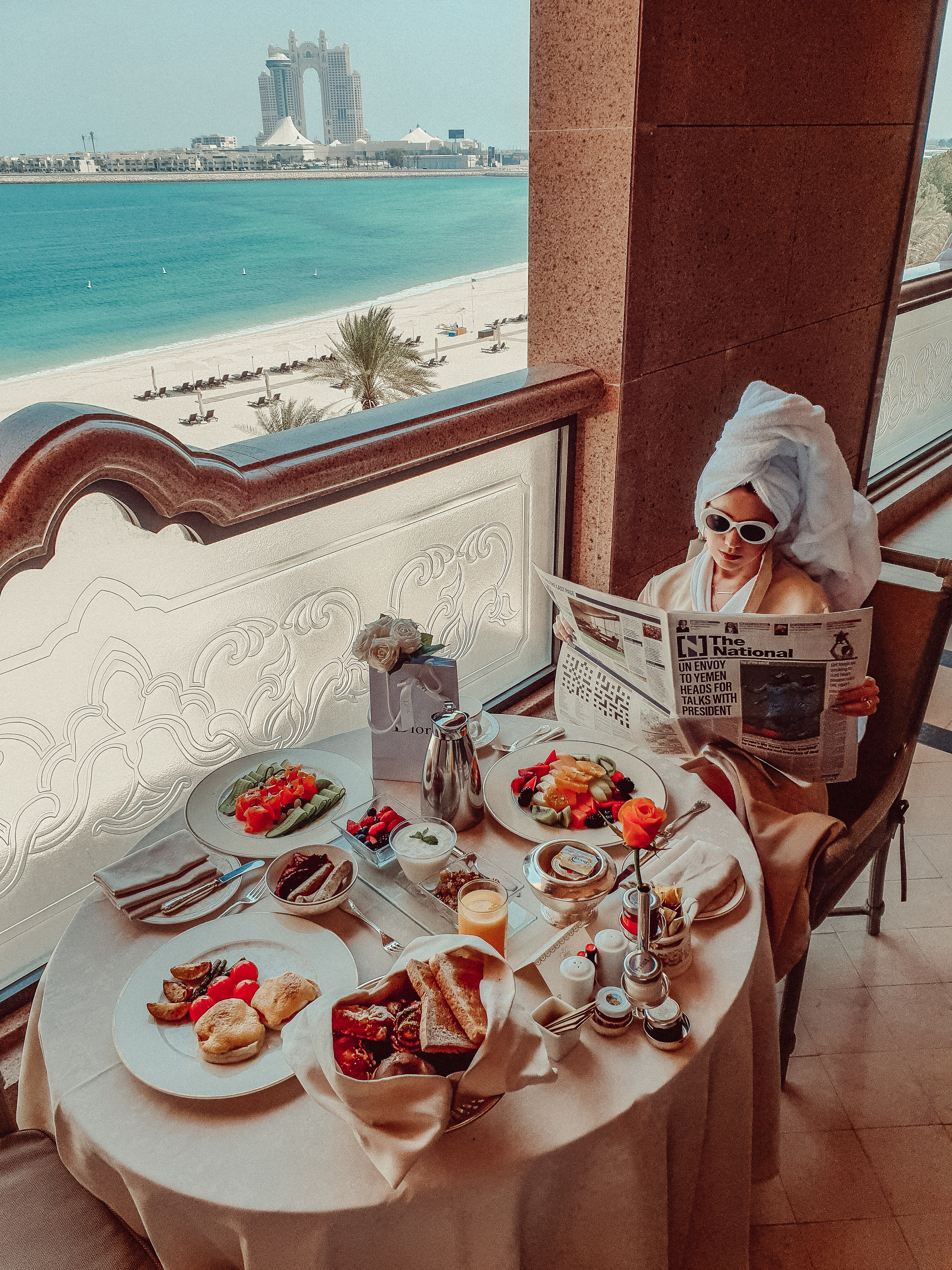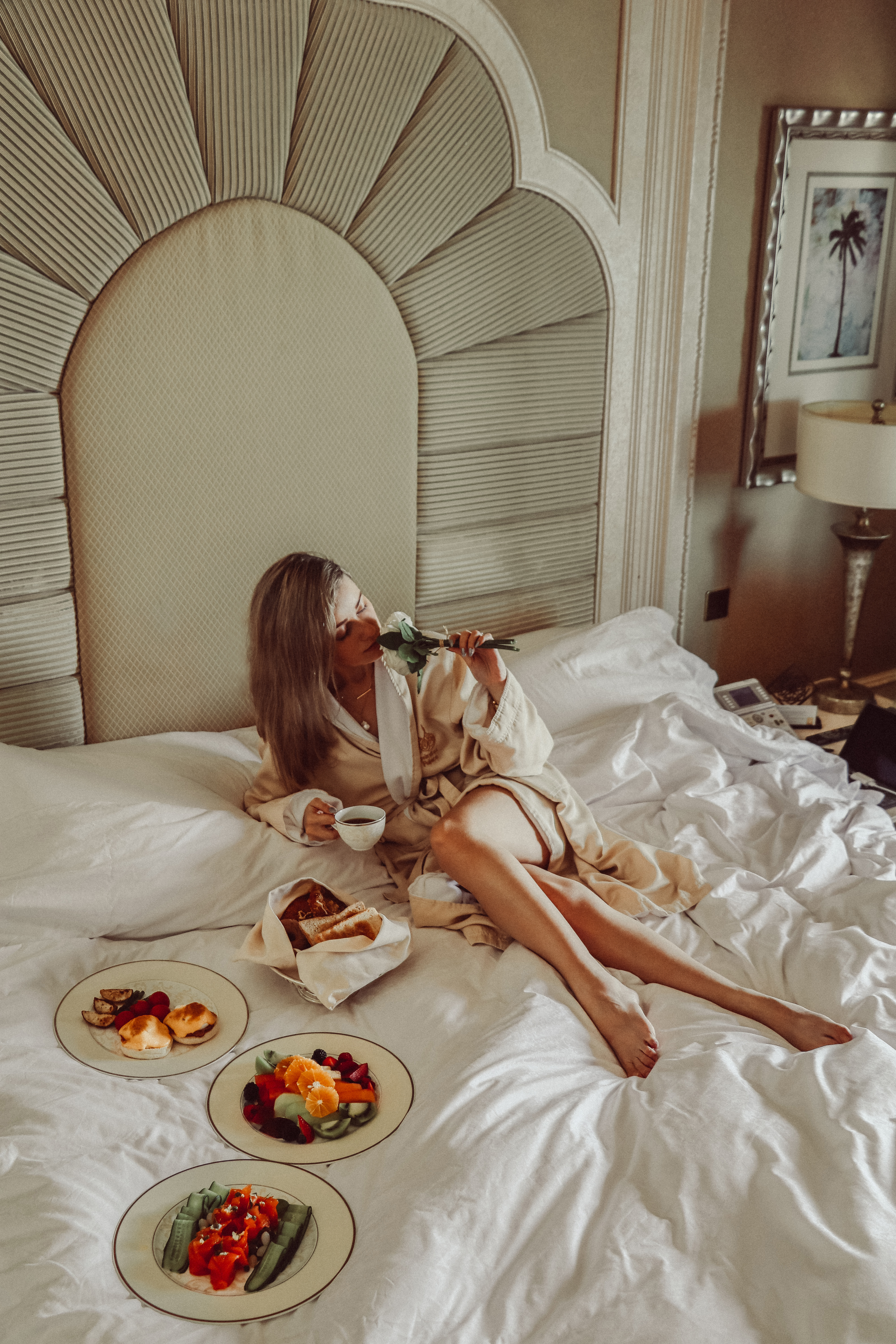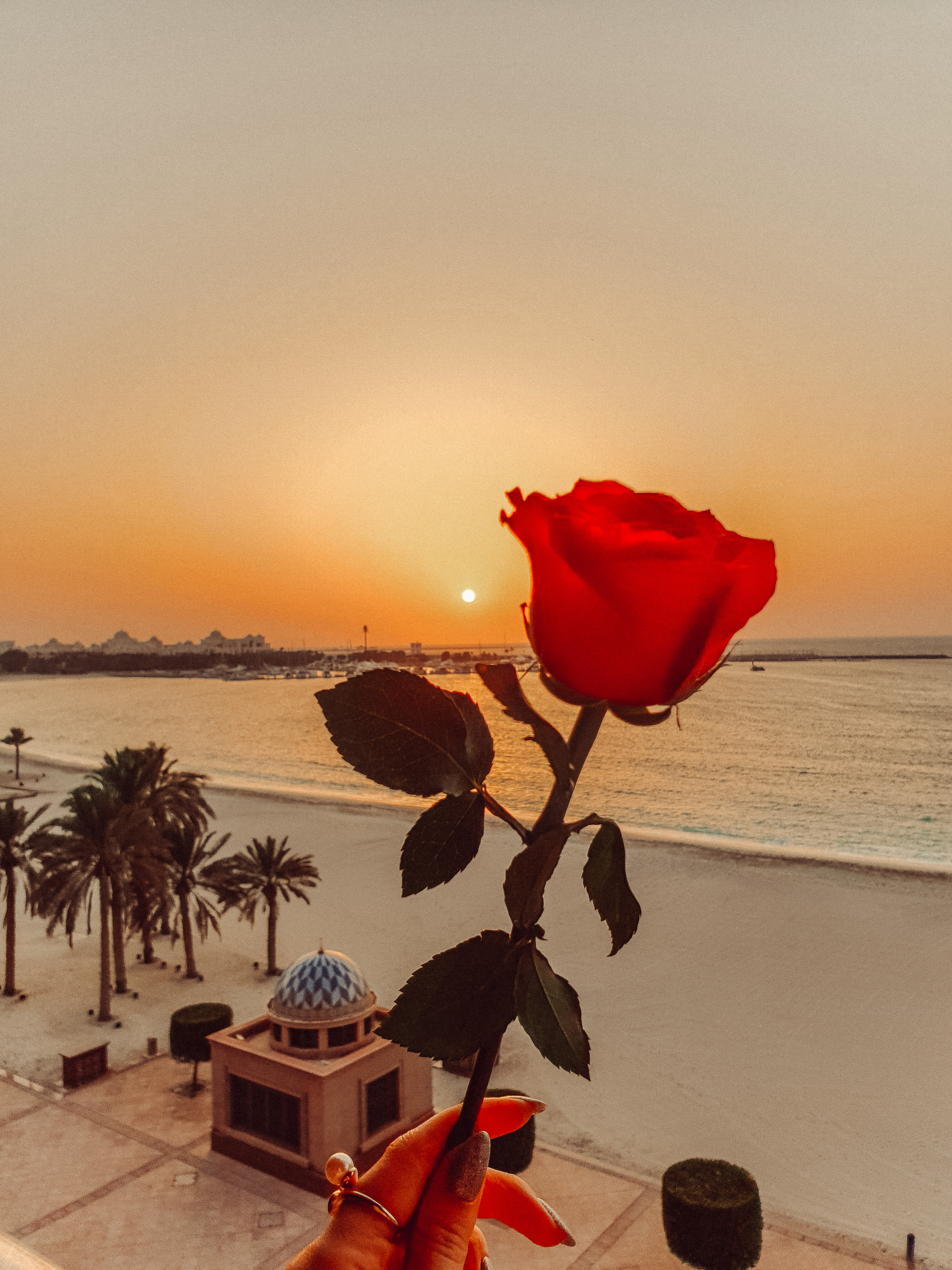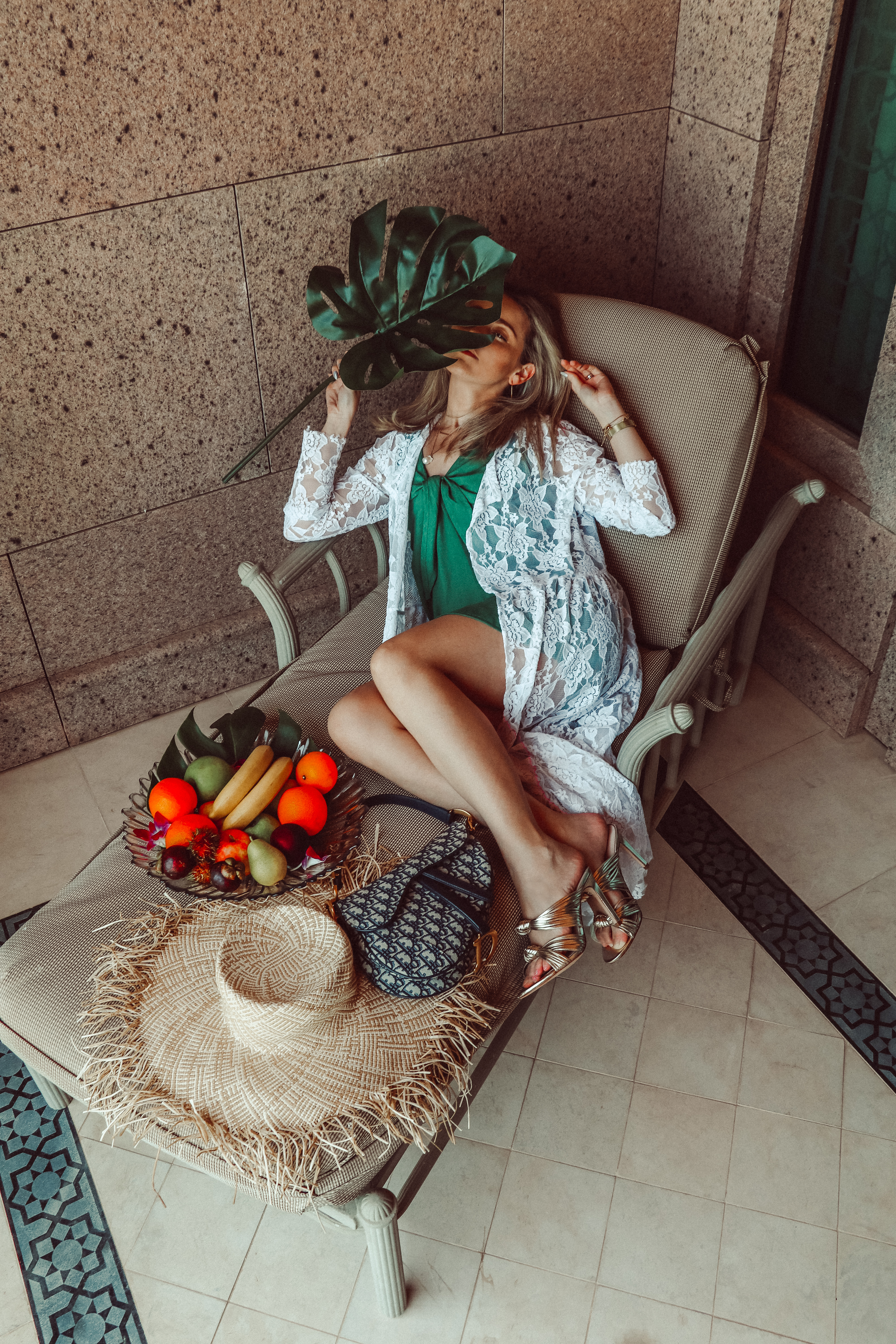 Beach time: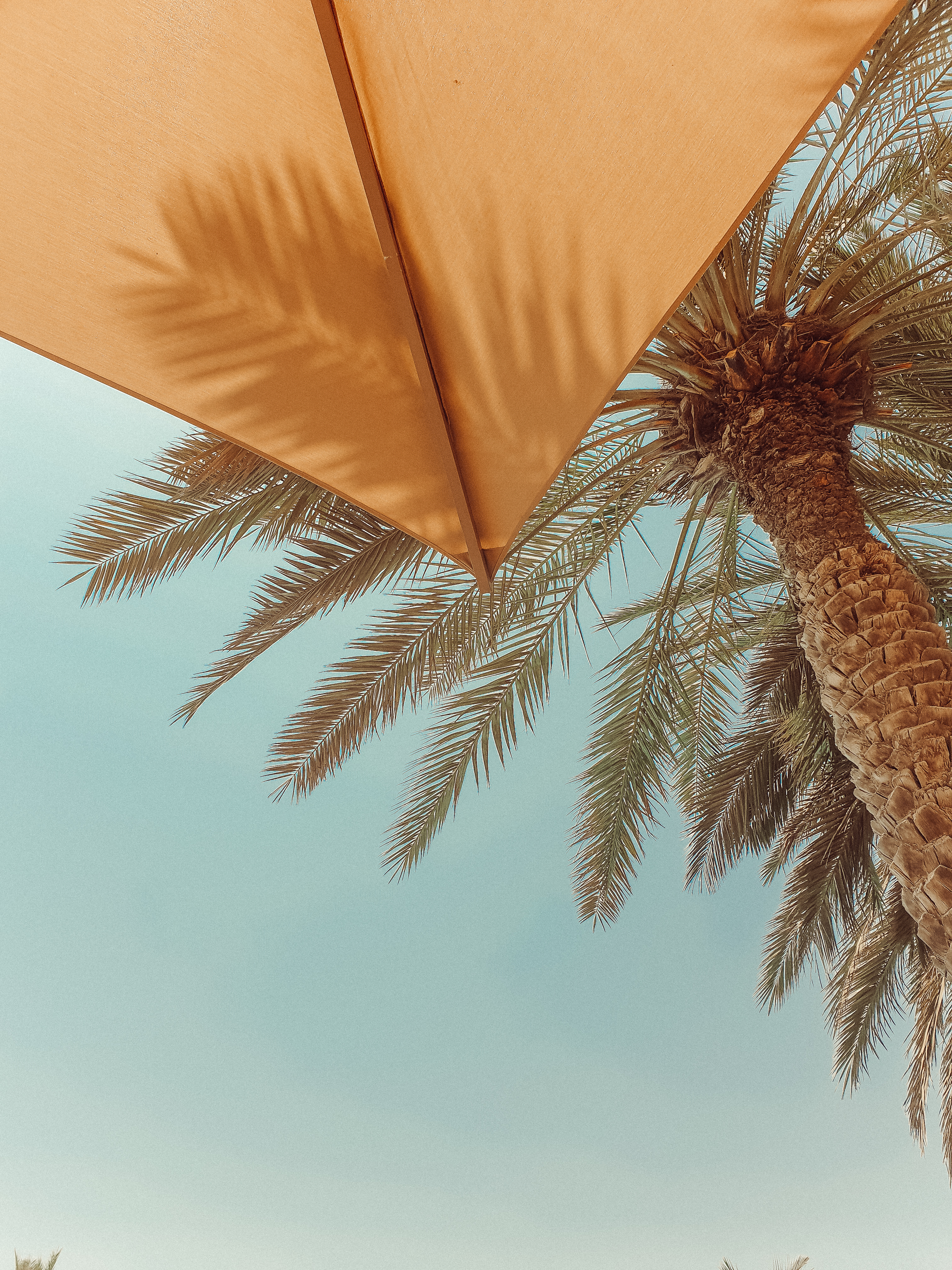 Pool: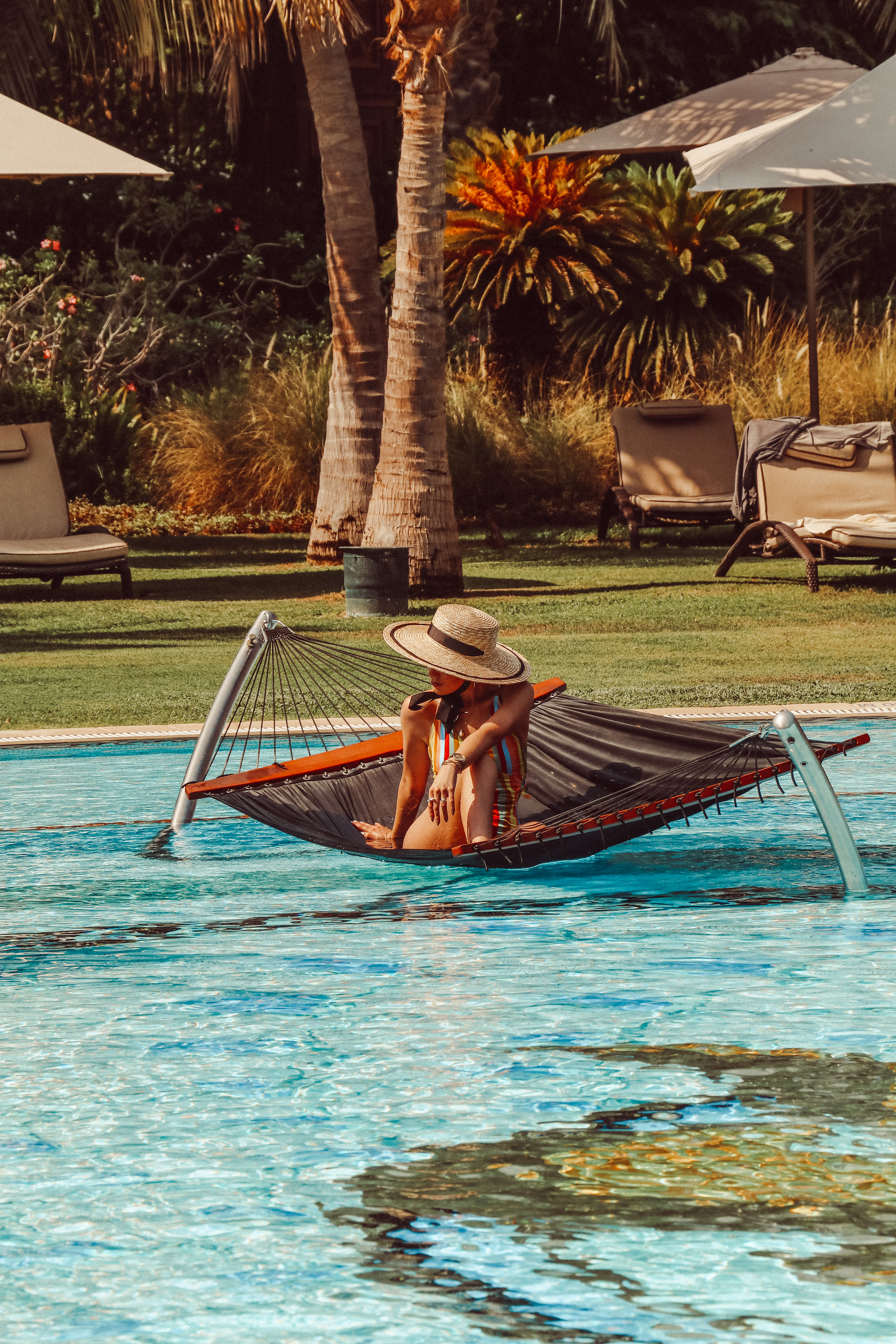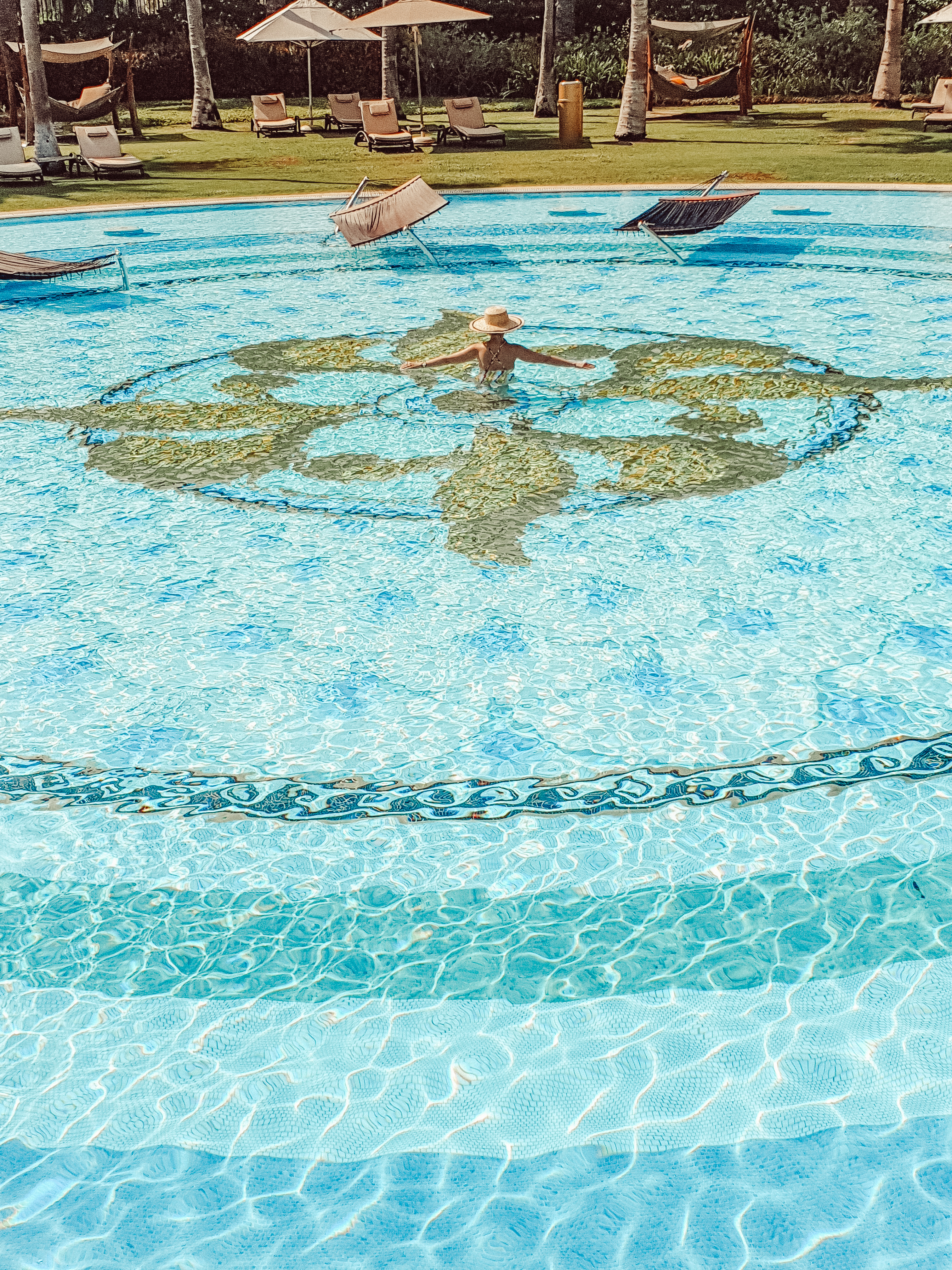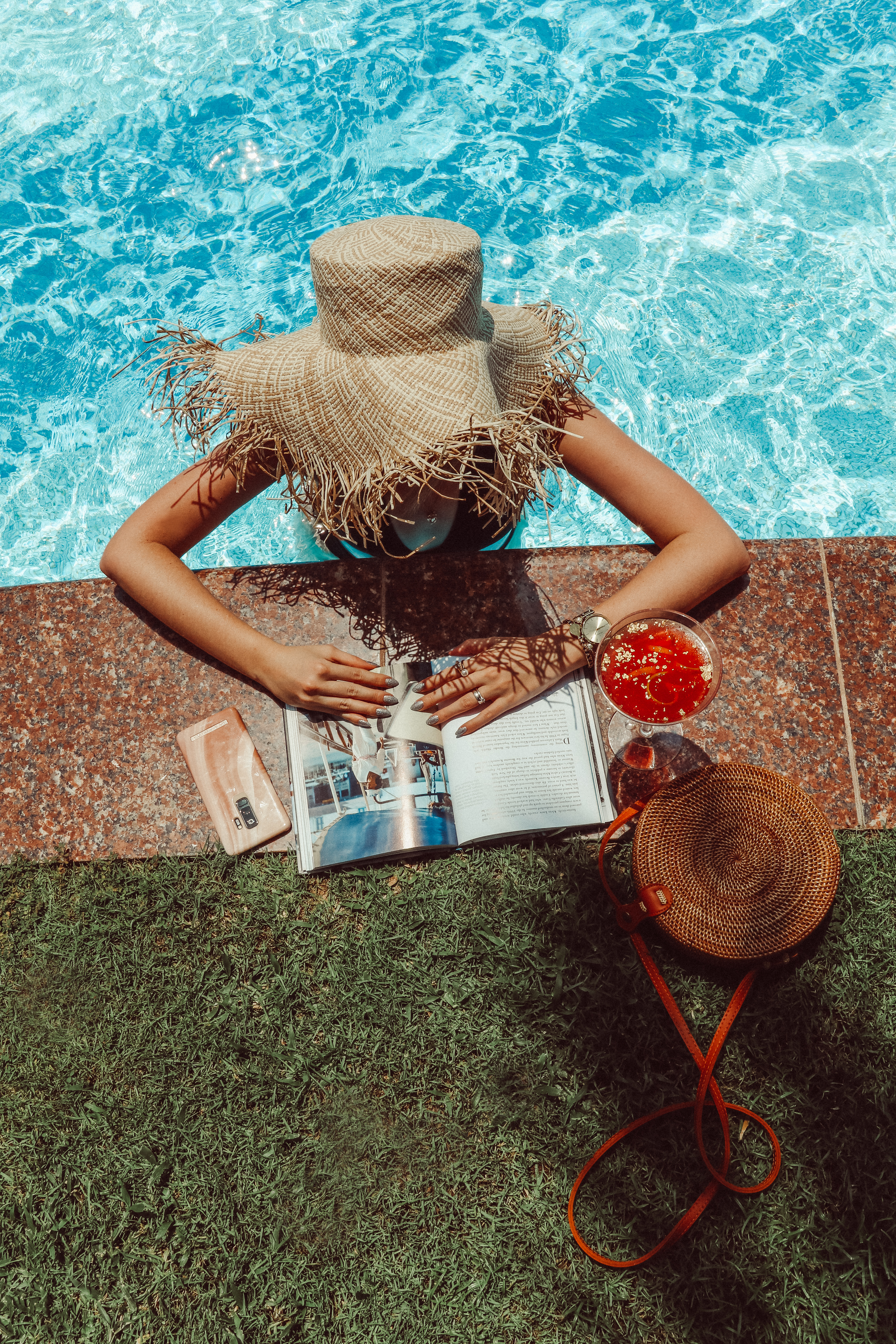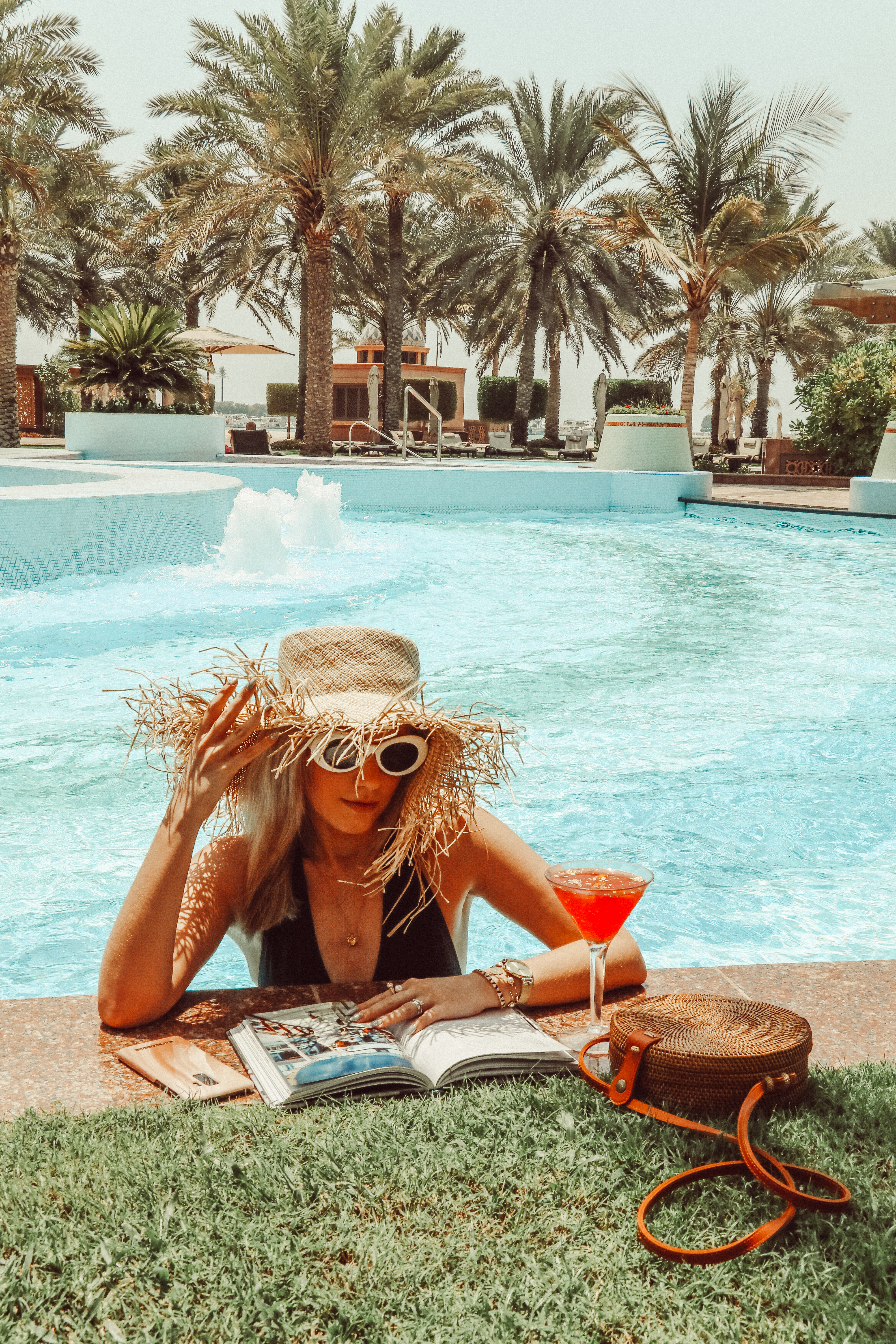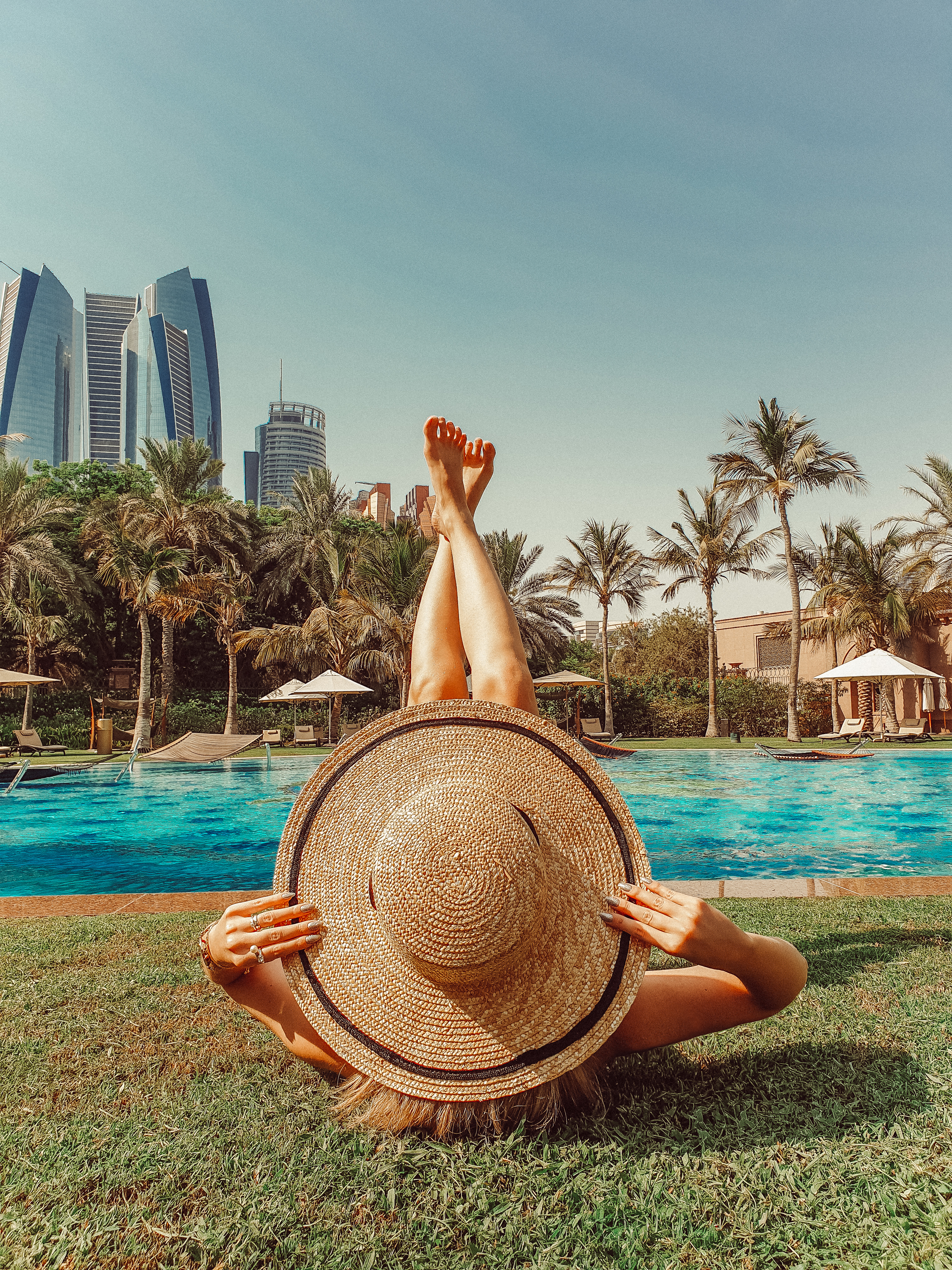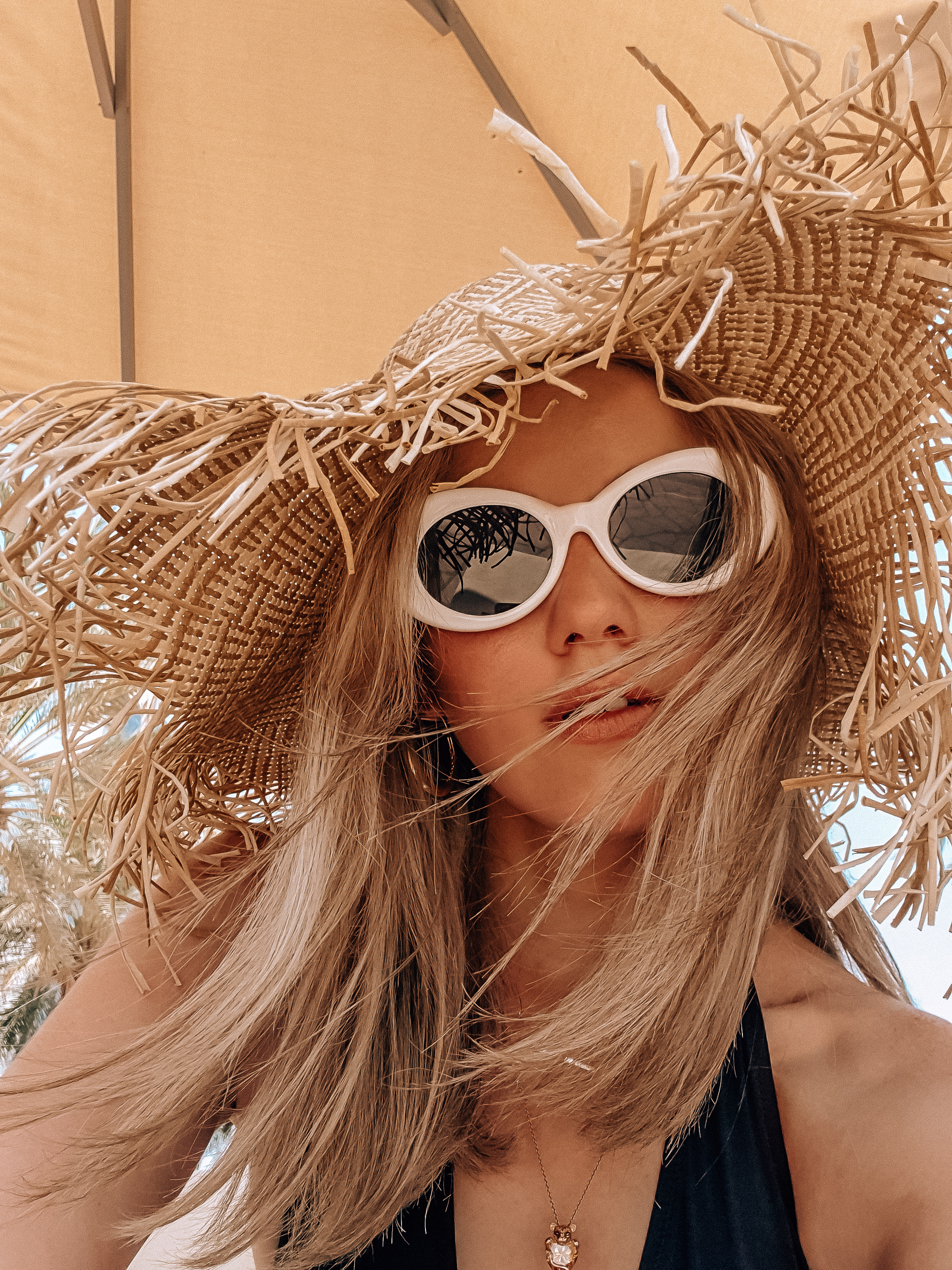 Palace Cappucino: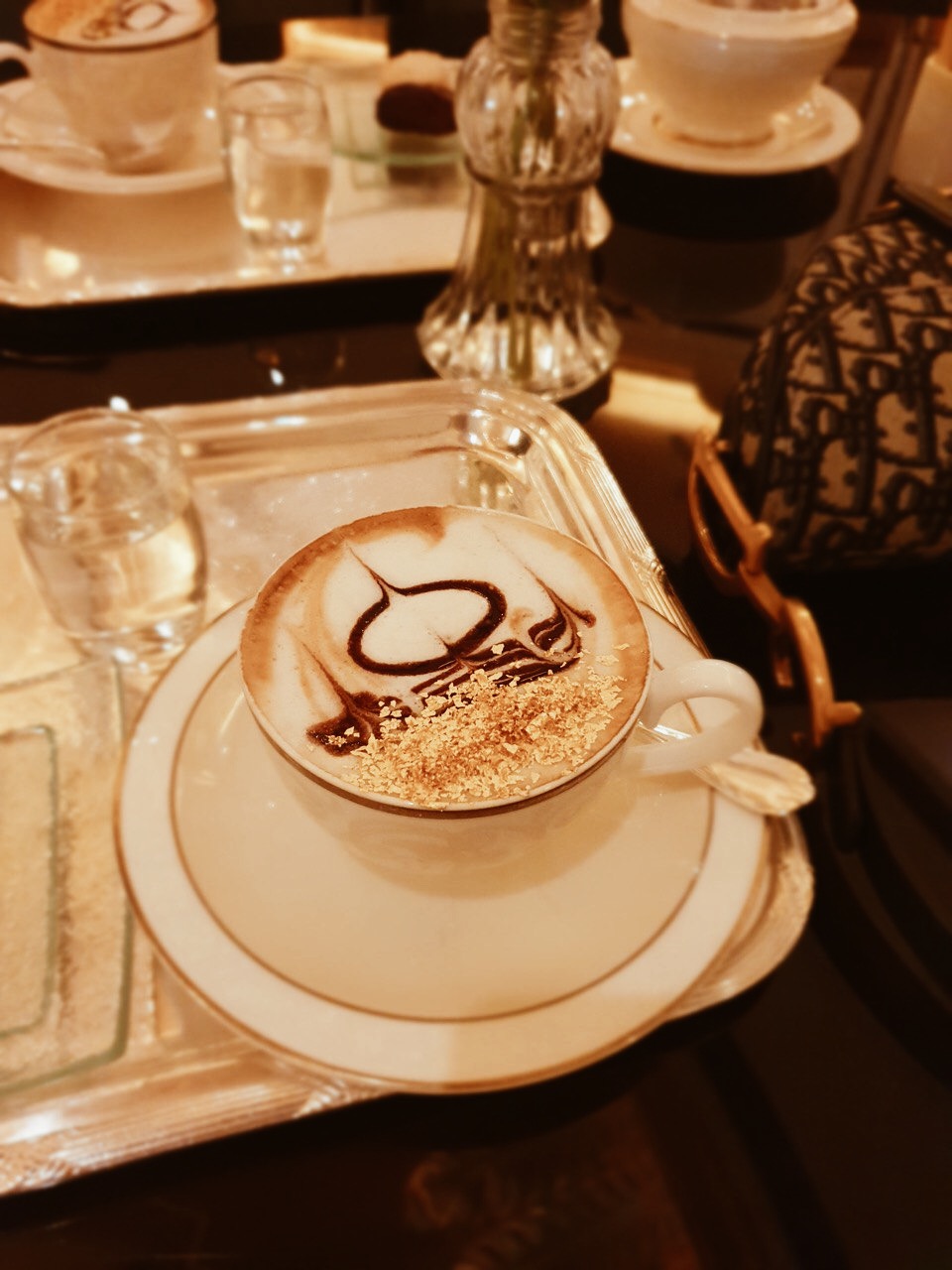 Birthday Dinner: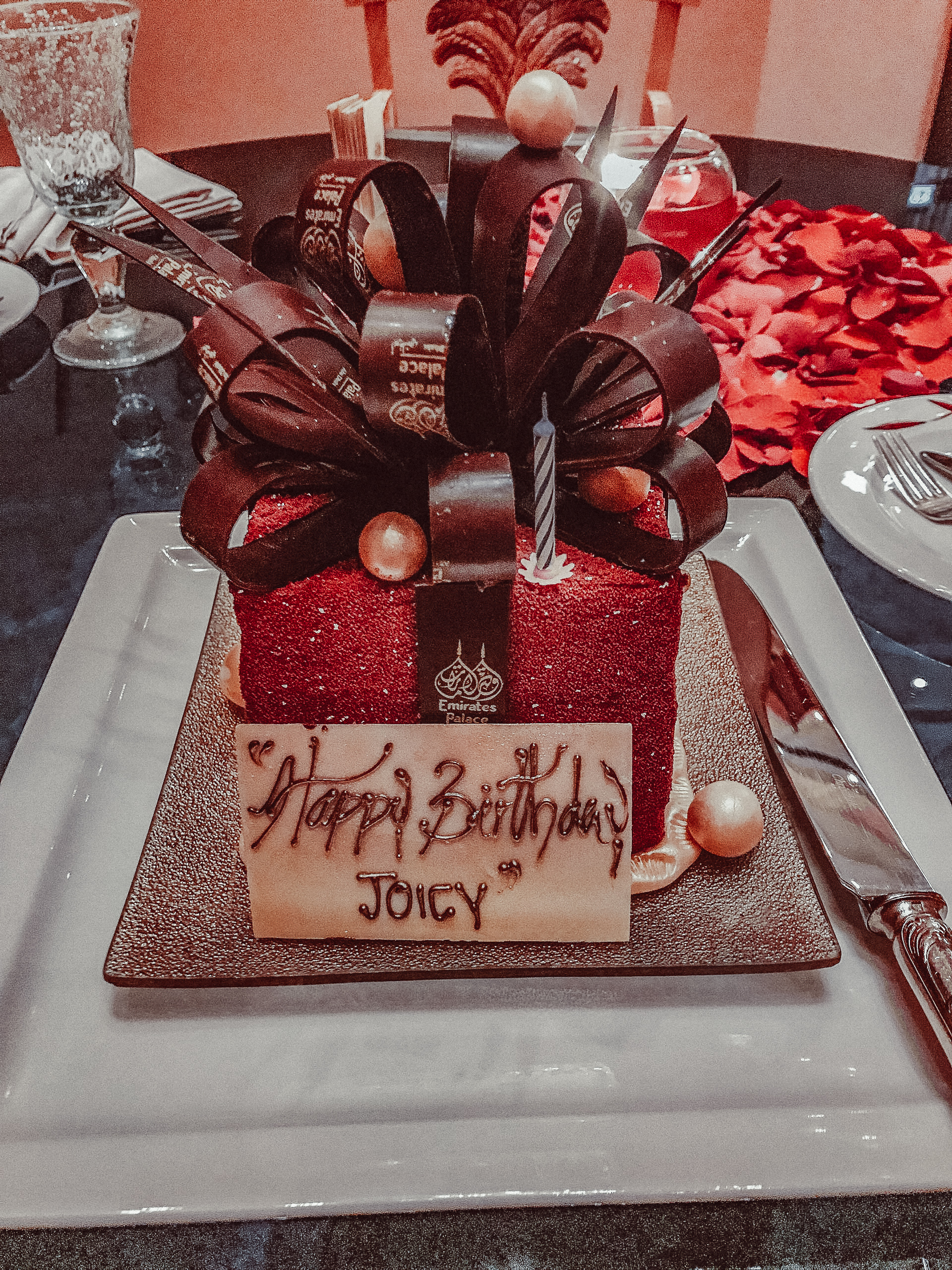 Info:
Emirates Palace Abu Dhabi