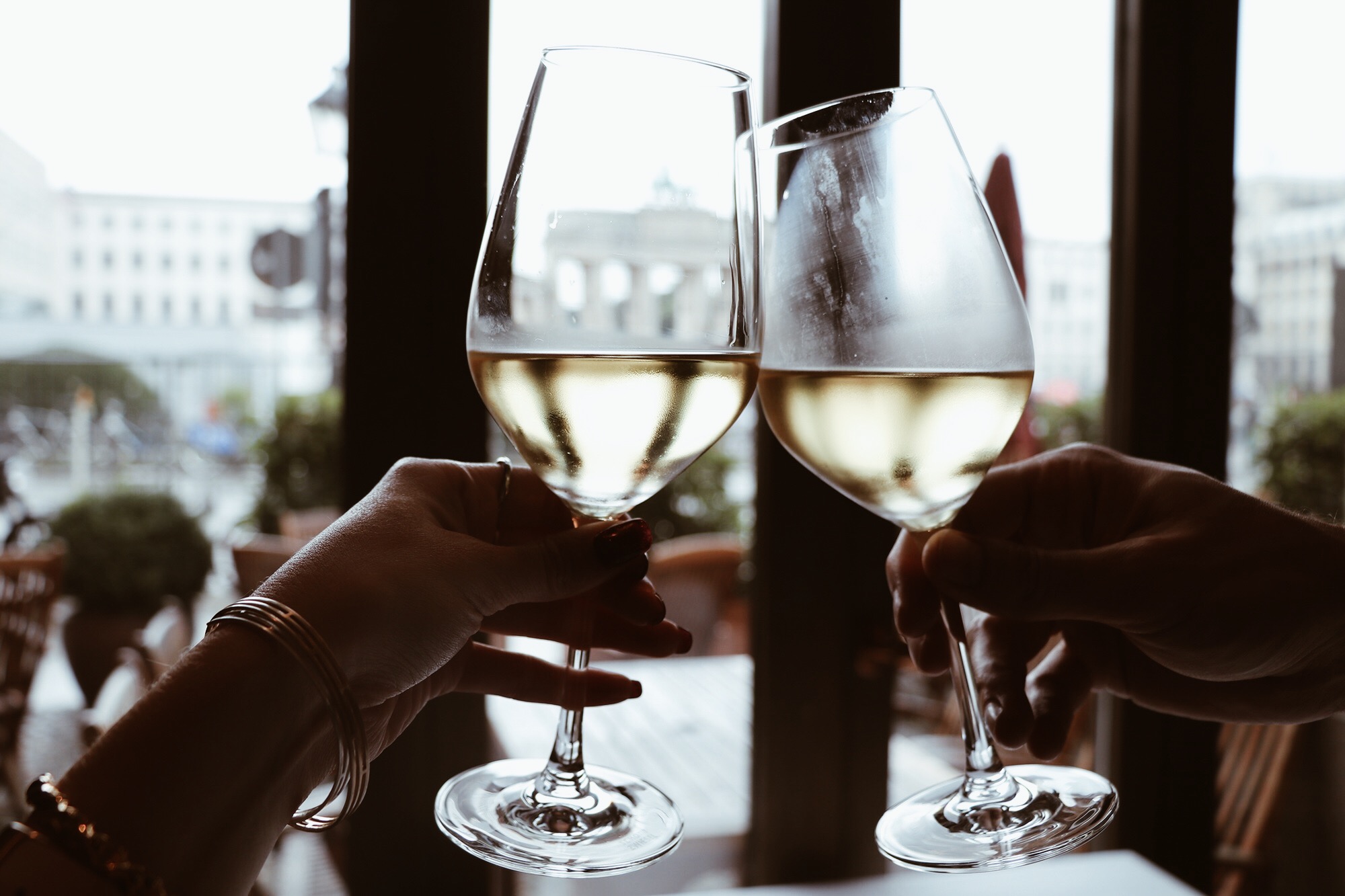 After spending the first part of the day doing some sightseeing and a little shopping, we came back to Hotel Adlon Kempinski really excited to enjoy a nice lunch at Restaurant Quarré. As the name reveals, it is located in the corner of the hotel building with a perfect view of Brandenburger Tor and it is an ideal place to enjoy lunch on a sunny day. Unfortunately, it rained A LOT at the time of our reservation, but luckily we got an excellent table next to the windows to enjoy the great view.
The thing about visiting big cities is you always end up walking all day, so when lunch time comes you cannot wait to get new energy for the rest of the day and we definitely got refilled at Quarré.
In these days I am completely addicted to salmon, so my choice of starter was easy. My husband chose the pan-fried scallops and I have to admit it was a little hard to decide which dish was best, but I had no regrets with my choice, yum, yum!
For the main course, we decided to share the special, which was Chateaubriand of Simmental beef with the most delicious béarnaise sauce you can imagine, after recommendation we paired it with a delicious white wine and the combination was spot on!
The dessert was really difficult to choose, because there were a lot of good options, but after a lot of thought we ended up ordering the famous ice creams that are sold in front of Hotel Adlon on sunny days. We would not let rain ruin our appetite ice creams and if you look at the pictures I am sure you agree that we made the right choice, haha!
The food was exactly as tasty as we had hope for, but what really made our visit special was the excellent service we got from our waiter, Stefan. He made us feel so welcome and comfortable. His attention made the time fly by and we left the restaurant in a perfect mood and full of energy for new adventures in the city.