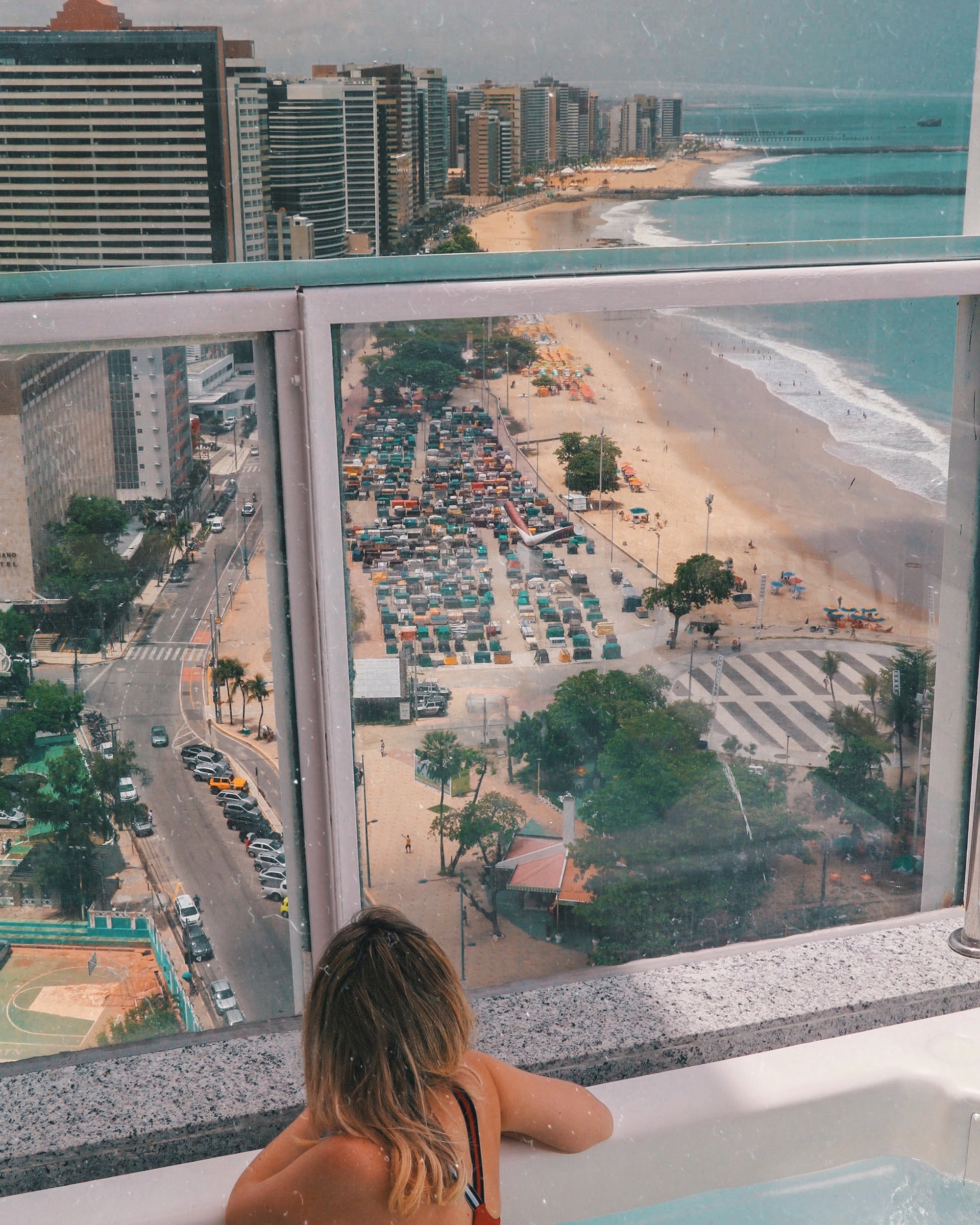 When staying in Fortaleza, the best place to be is in Beira Mar. Here you find a nice market in the night time where you can buy local goods, for example knitted clothes, nuts and other delicious treats. Most events are also found in this area along with great restaurants, bars and cafes.
We decided to go there for a weekend and stayed in the five star Seara Hotel, right in front of the beach. Luckily, we got an excellent room with a view towards the sea, which was simply amazing. The rooftop of the hotel is special with a nice pool, hot tub and a bar, so naturally we spent one day there with some friends, talking about good memories, making jokes and having some nice drinks from the bar while enjoying the perfect view.
Being from Fortaleza, I really enjoyed the days there and especially when waking up to a delicious breakfast with dishes that are typically from the Ceara region. I can honestly say that I had so many nice memories in my mind when I tasted the great selection of dishes in the breakfast buffet.
We had an amazing stay at Seara hotel and cannot wait to return next time we are in Fortaleza.