Nov 19, 2022
The amazing Ocean Restaurant by Hans Neuner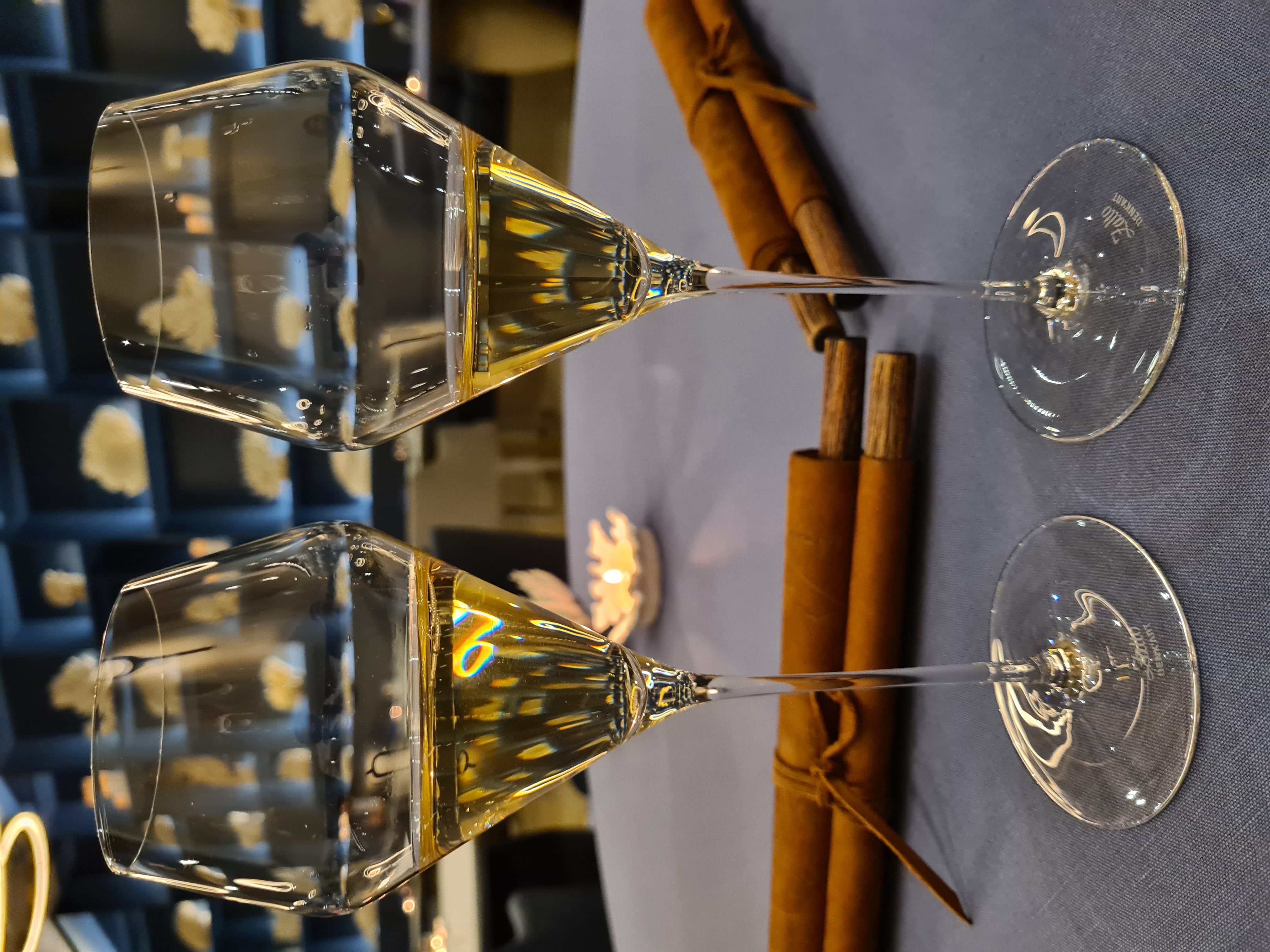 During our trip to Algarve, we had the pleasure to visit the incredible Ocean restaurant with its breath-taking views of the Atlantic Ocean. When you visit a 2-starred Michelin restaurant, expectations are very high, and yet, were still left in awe of how chef, Hans Neuner, managed to create such an inspirational menu, which took us on a trip with the Portuguese discoverers on the trade routes via Africa towards India. We were met by incredible flavours and creative dishes in all the stops along the way, accompanied by an excellently chosen wine paring.  
After a glass of sparkling, we began the journey with some tasty goat and sheep cheese, before jumping into the sea for some delicious octopus, followed imperial caviar – what a start to our adventure around different cuisines! We continued with a taste of oyster and a perfectly "piri piri"-flavoured blue crab with avocado. It is important to remember the service and presentation, which was top level, with great explanations of each dish, a story of their inspiration and why each wine was the perfect match.  
At this point, we had already experienced so many delicious flavours, but still had some way left before reaching India. The next stop offered a perfectly cooked sole fish in a sauce of coconut and peanut. Another highlight was the scrumptious tiger prawn dish, which was followed by the most tender Pork "Pluma" with pecan nuts, cabbage and fermented garlic, it tasted even better than you can imagine! We had almost reached the time for sweets, but were first spoiled with one last savoury dish, the Pyrenees lamb in purple curry.  
Our night was rounded off with three incredible sweet dishes. First the "Mama Africa" ice cream, followed by Banana Caldeirada and finally Petit Fours – amazing in isolation and perfect in combination!  
Our experience was truly memorable and one of the absolute best we had in a restaurant! The whole team in Ocean restaurant deserves so much praise for making our night special, we left both satisfied and inspired and cannot wait to embark on another journey at Ocean Restaurant.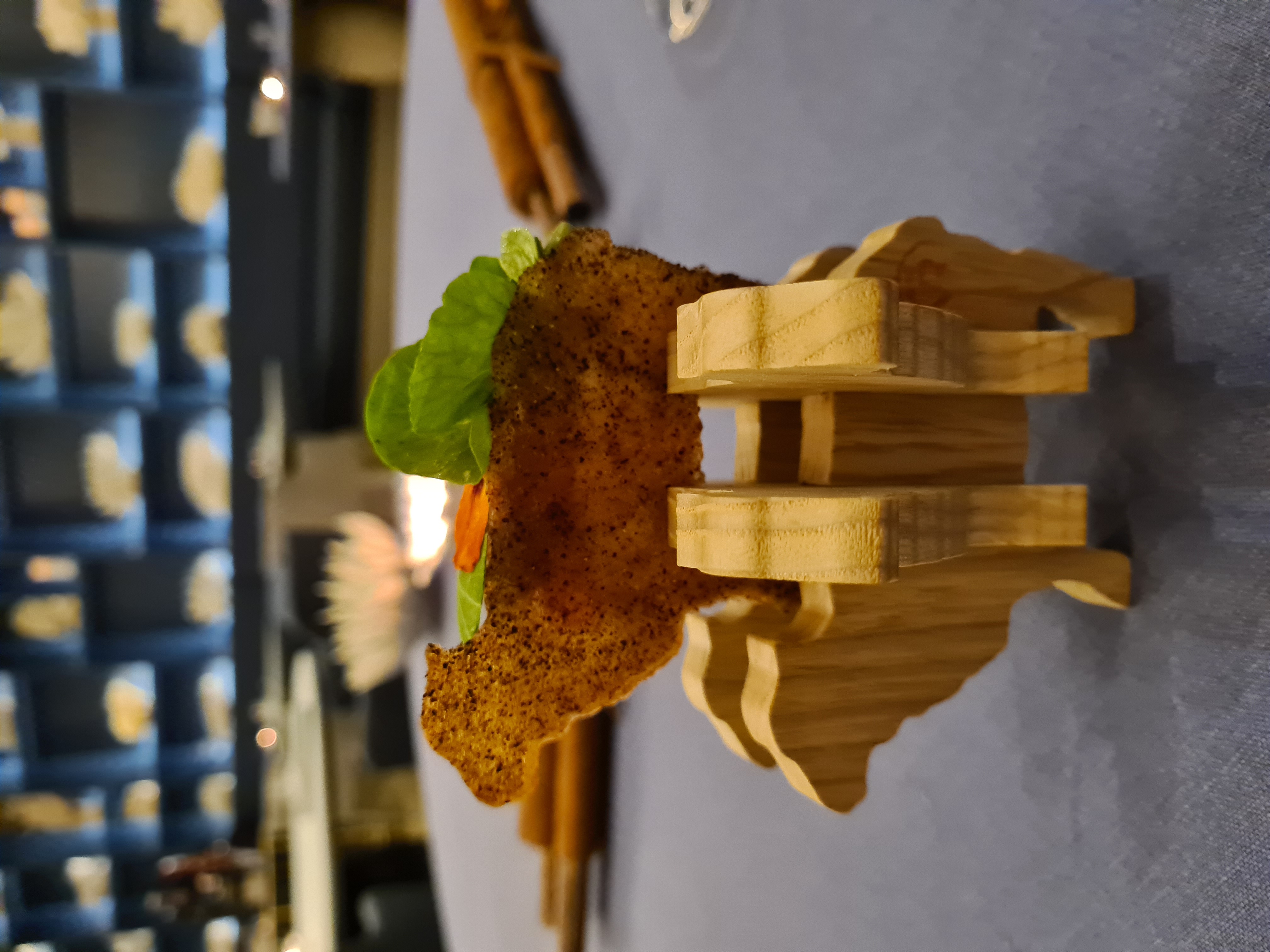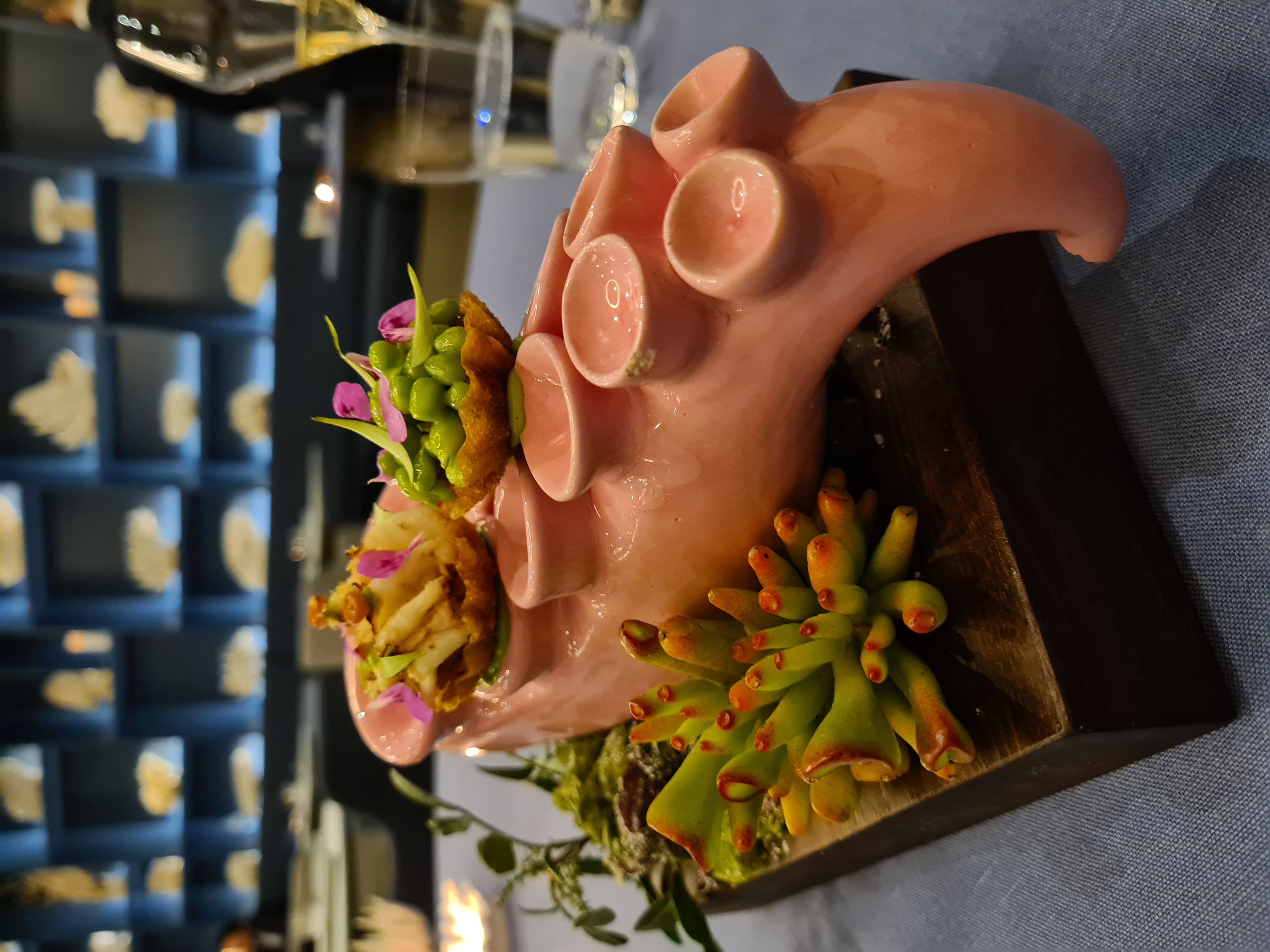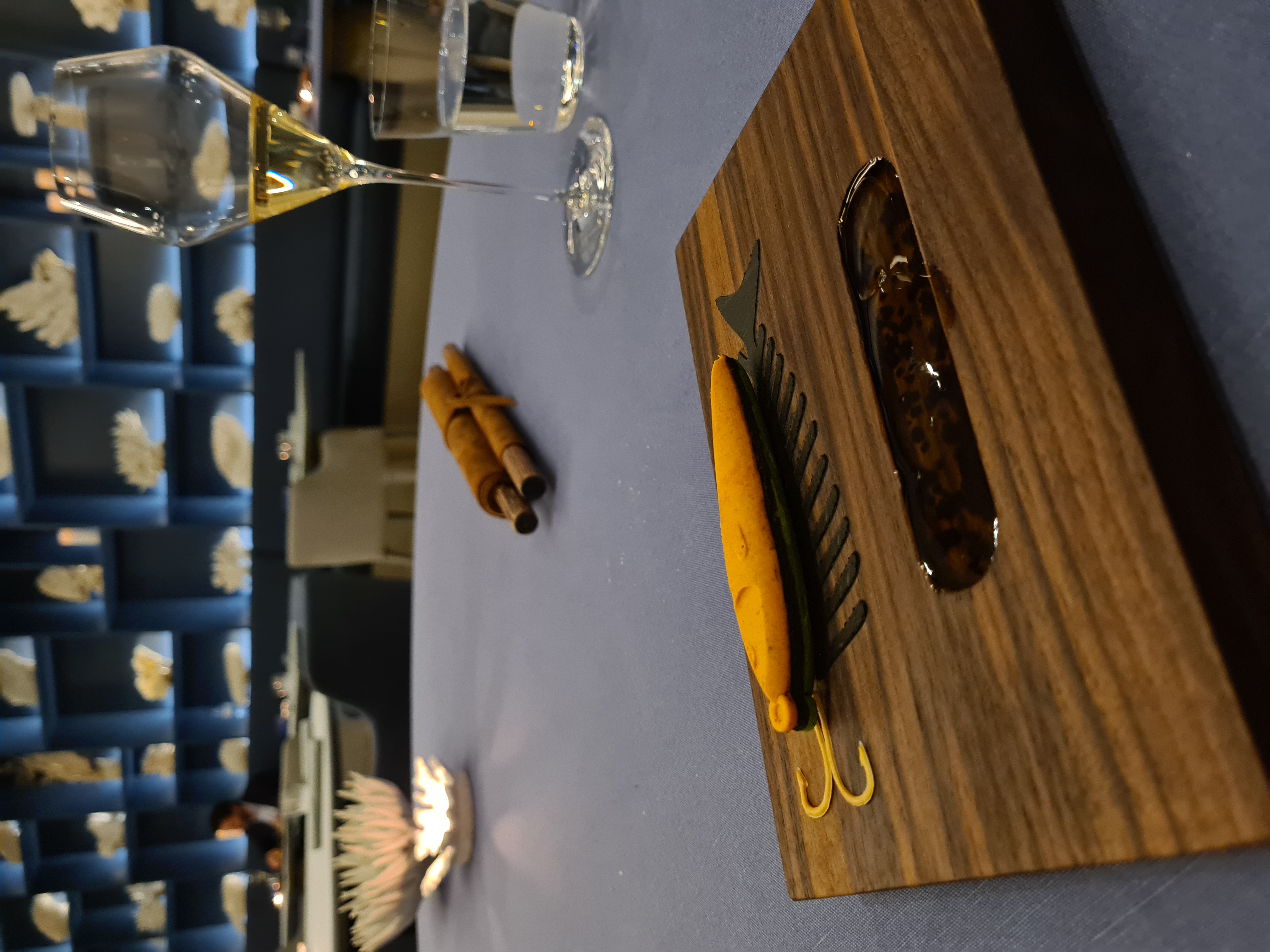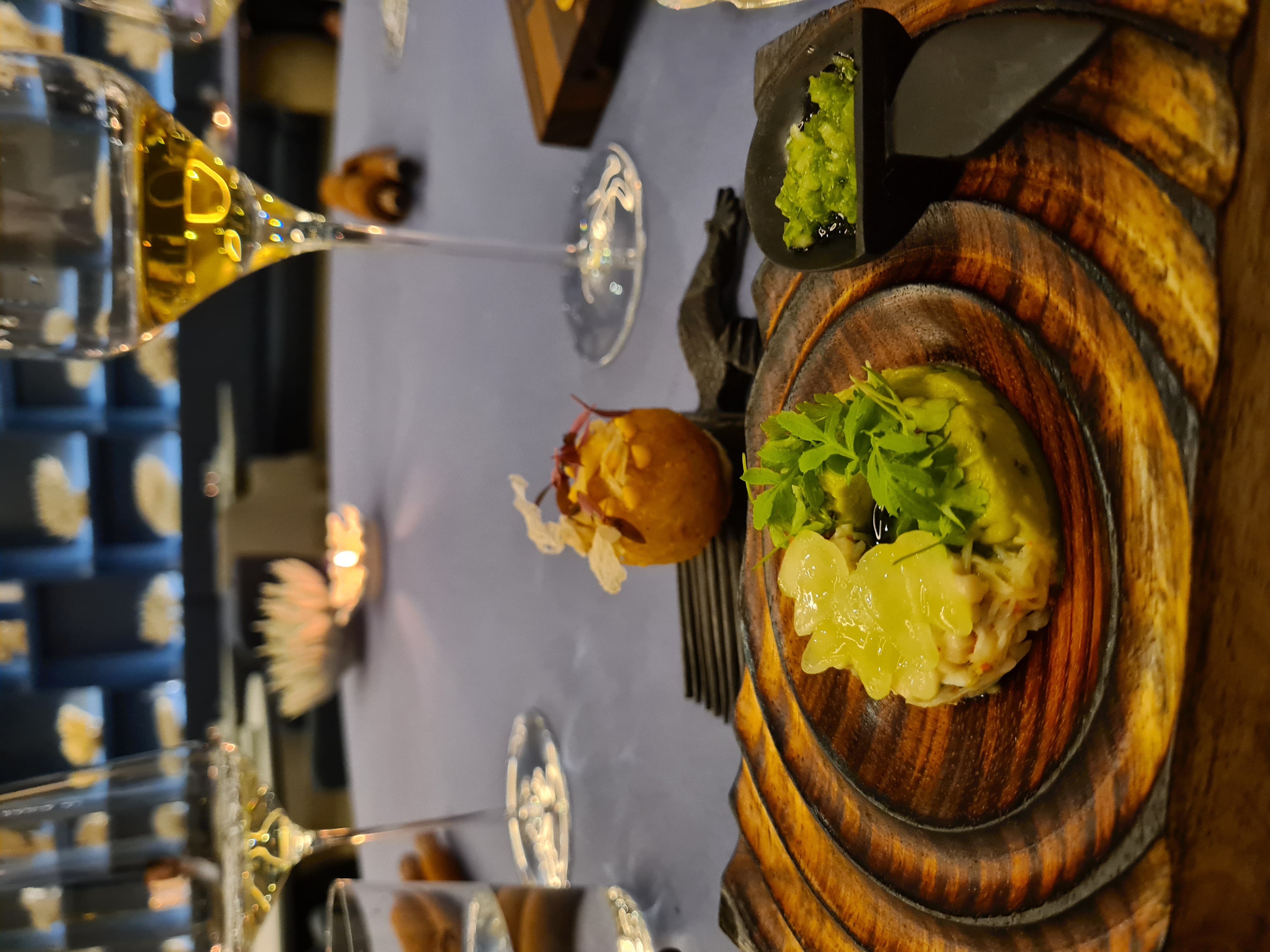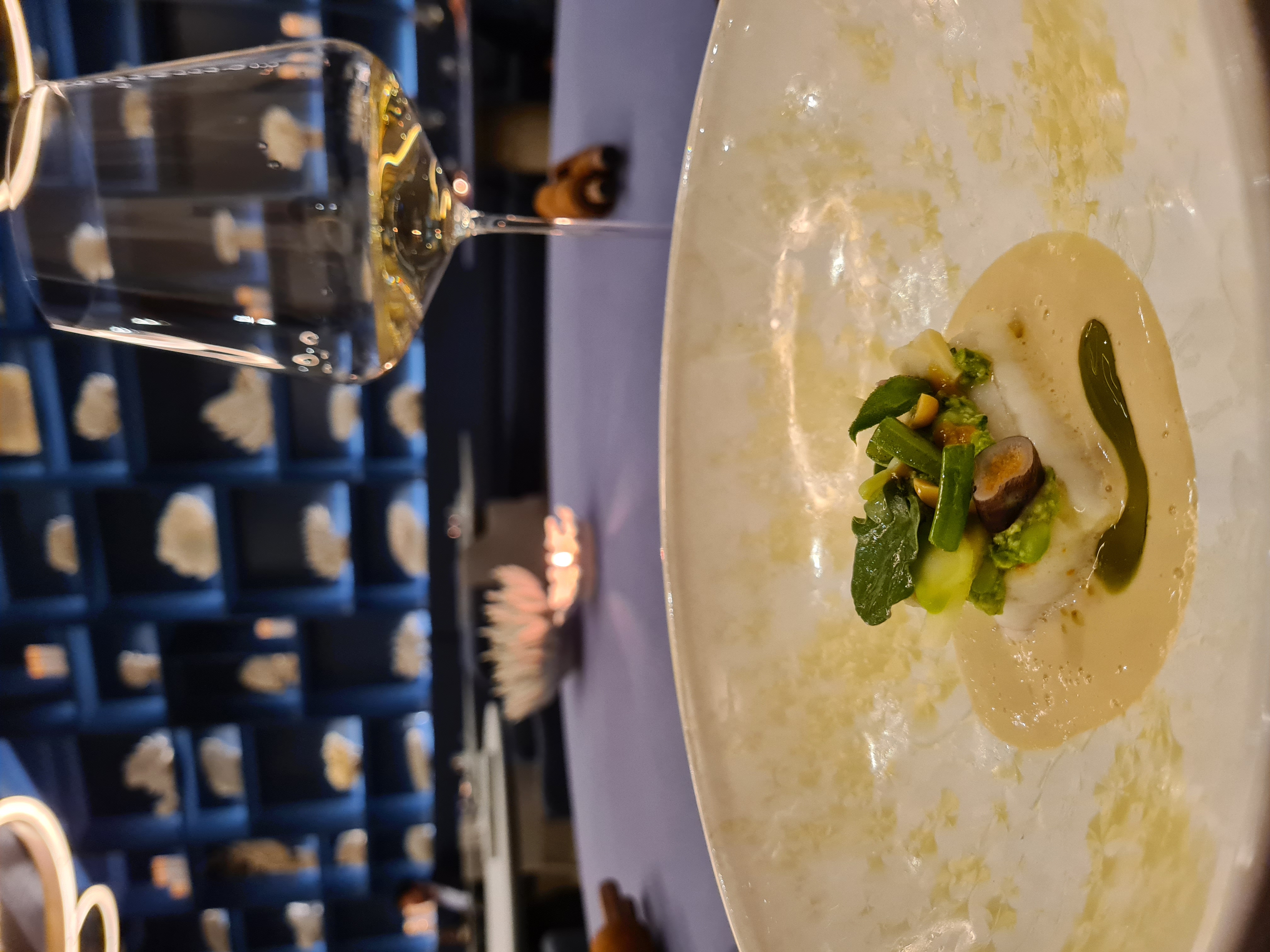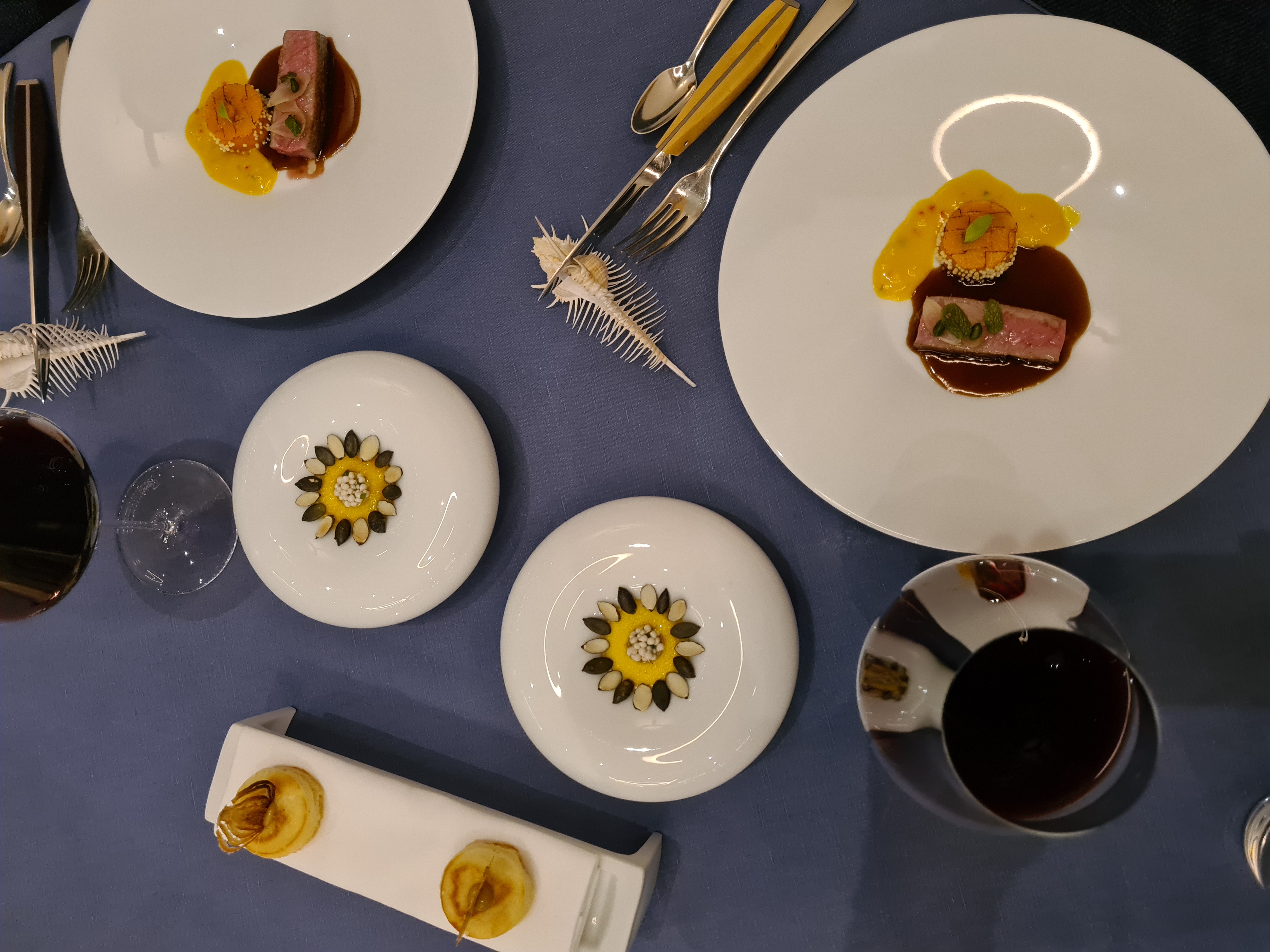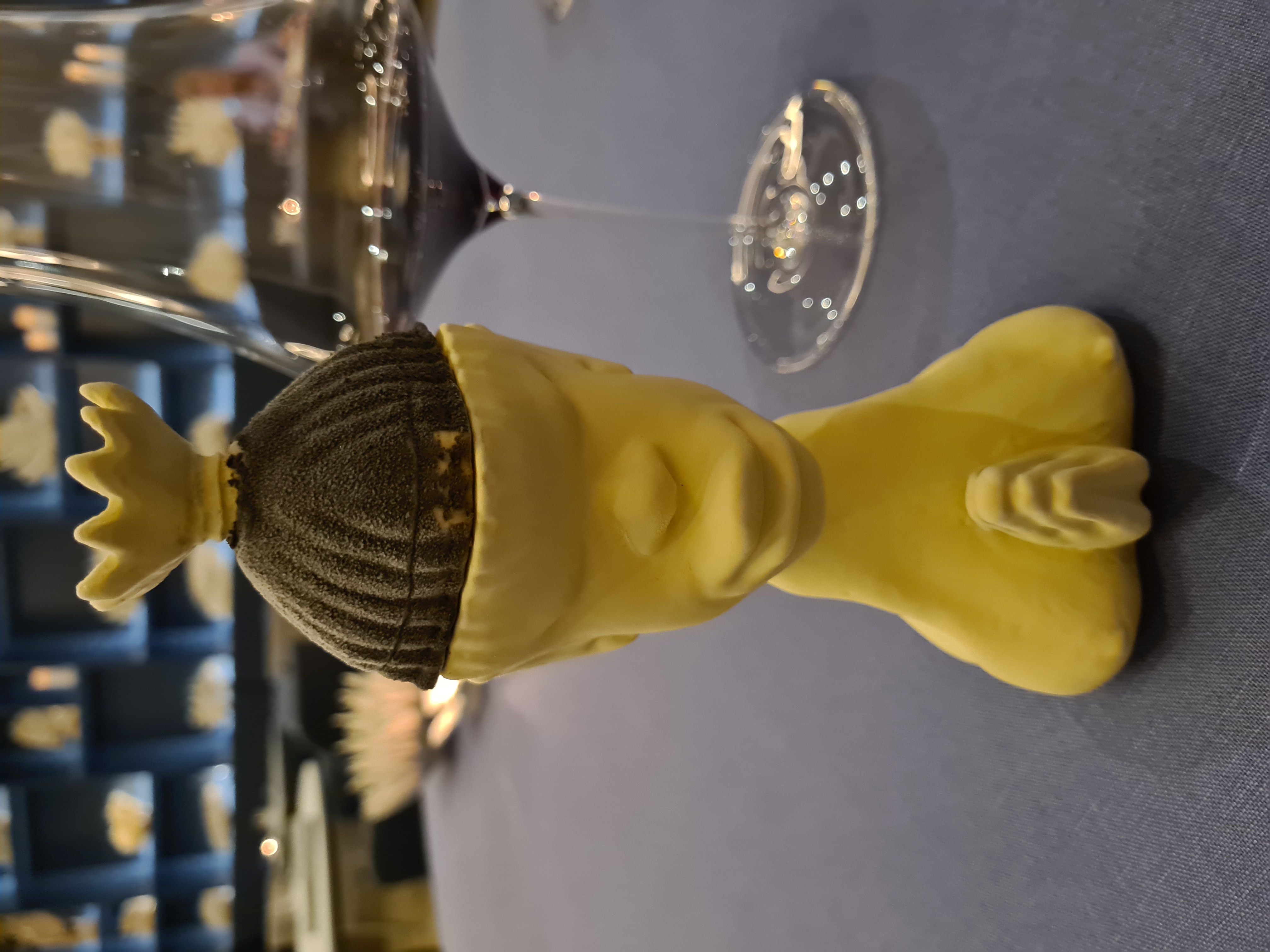 The Menu:
1- Goat and Sheep Cheese , Muscat Raisins
2- Octopus Ham , Chorizo , Octopus Bottarga
3- Ash Corn , Yam, Imperial Caviar
4- Let´s Go Fishing?
5- Ceviche , Mango , Passion Fruit
6-Mackerel , Daikon , Avocado
7- Sauce "Matapa", Sole Coconut ,Peanuts
8- Red Mullet , Tomato , Chourizo
9-Pork "Pluma" , Pecan Nuts Cabbage , Fermented Garlic
10- Pyreness Lamb , Mung Beans,  Mango "Anchar" , Purple Curry
11- "Mama Africa"
12- Banana "Caldeirada" ,  Cardamom , "Sura Cake"
13- Petit Fours