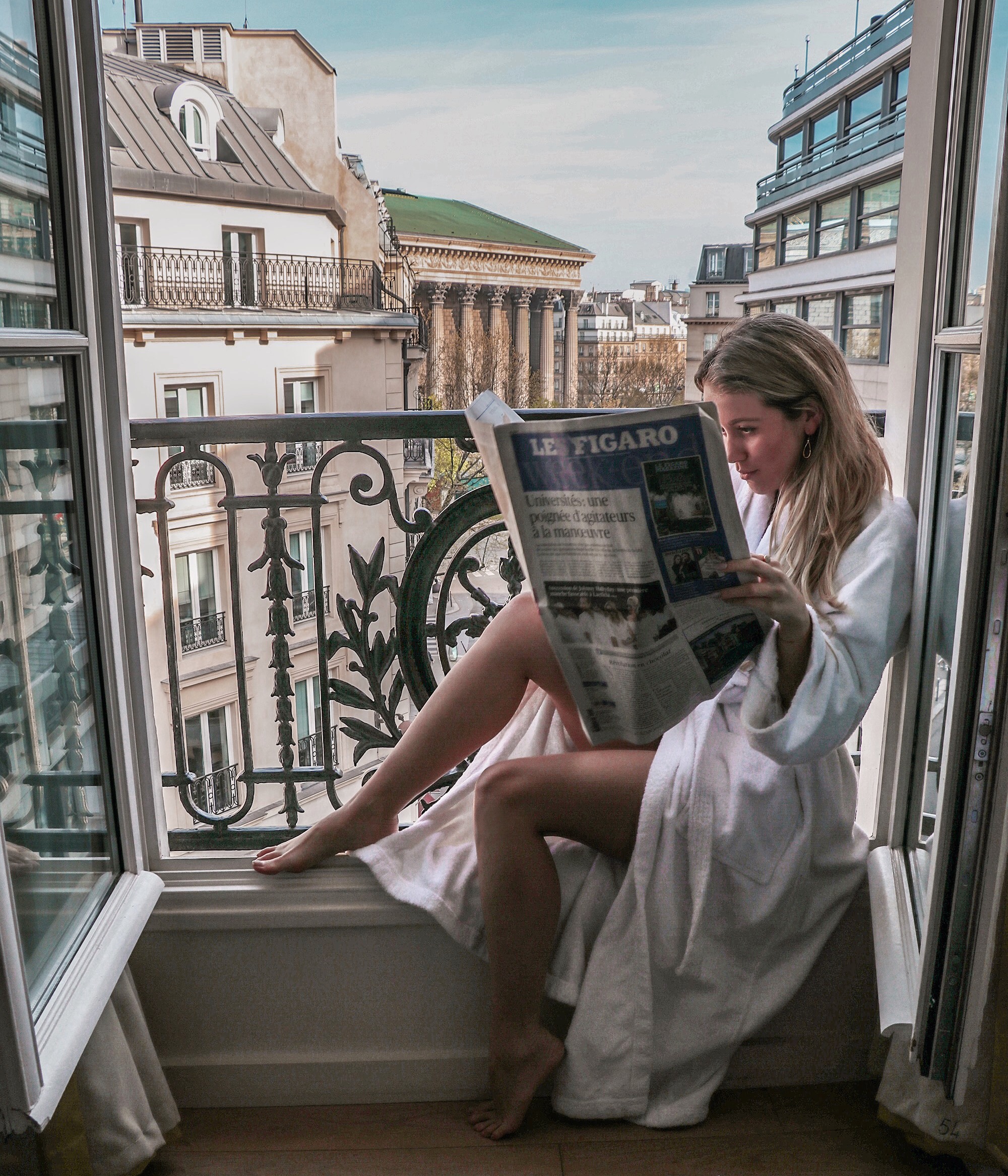 Once we decided to go for a spring trip to Paris, and had finally booked our flight tickets, we immediately looked for availability at Hotel Opera Richepanse as we had a perfect stay last time we went there – luckily it was free and our choice was made!
There are several reasons why we love returning to this lovely hotel. First, the location could not be better, as you are only a few minutes away from amazing locations like Jardin des Tuileries, Place de la Concorde, Champs Elysees, the Opera and Louvre. Second, the beautiful boutique hotel itself is very modern and elegant and really has everything you want in a home away from home. The most important thing is however how friendly people at the hotel are, as you always get a very personal treatment and it was great to visit our good friend Suzanna again.
When we arrived, we had the best possible reception with an ice-cold bottle of champagne, perfectly matched with some sweet, delicious macaroons. It's easy to say that we quickly got into the Parisian mood! After a perfect first day in Paris we went for a short walk to see the most beautiful sunset over the Champs Elysees from Jardin des Tuileries, stunning! The second day we decided to spoil ourselves with some delicious breakfast in bed before going shopping in the many, many amazing shops in the area, a perfect way to spend a Sunday, huh?
It was another amazing stay at Hotel Opera Richepanse, I can only recommend this place for a weekend trip to Paris, you will not find a better location or more friendly staff that makes you feel as comfortable as when at home. Thanks again and see you next time we are in Paris!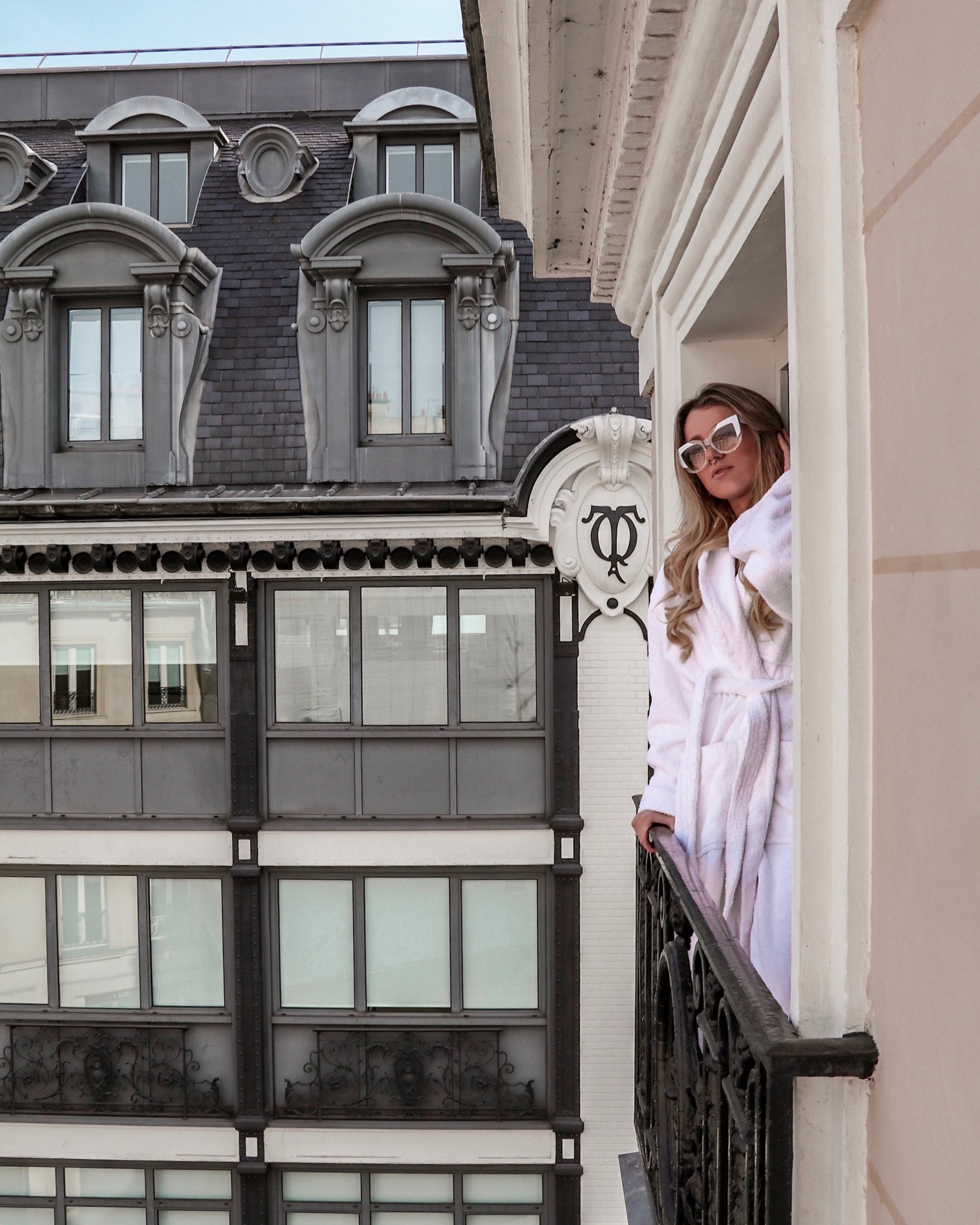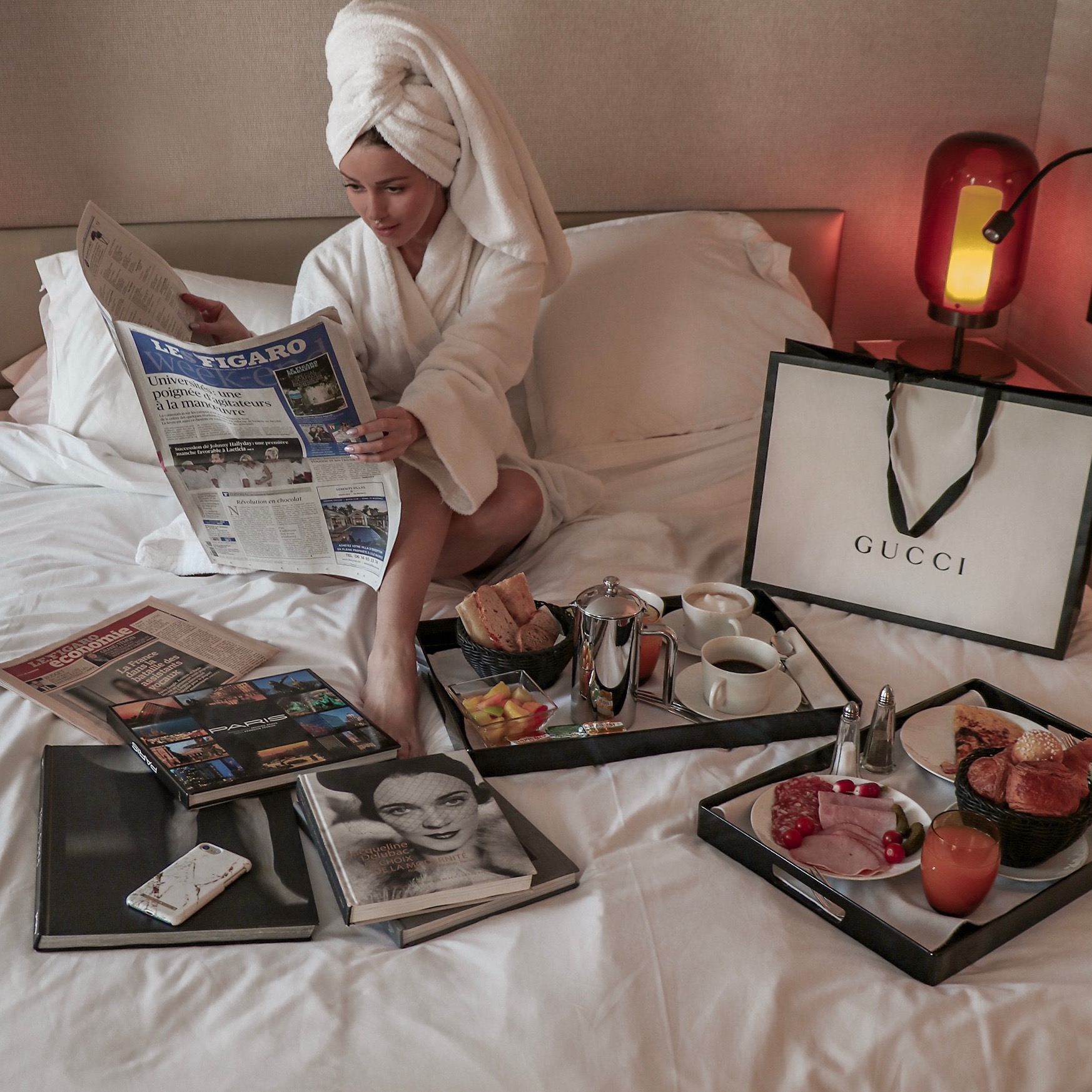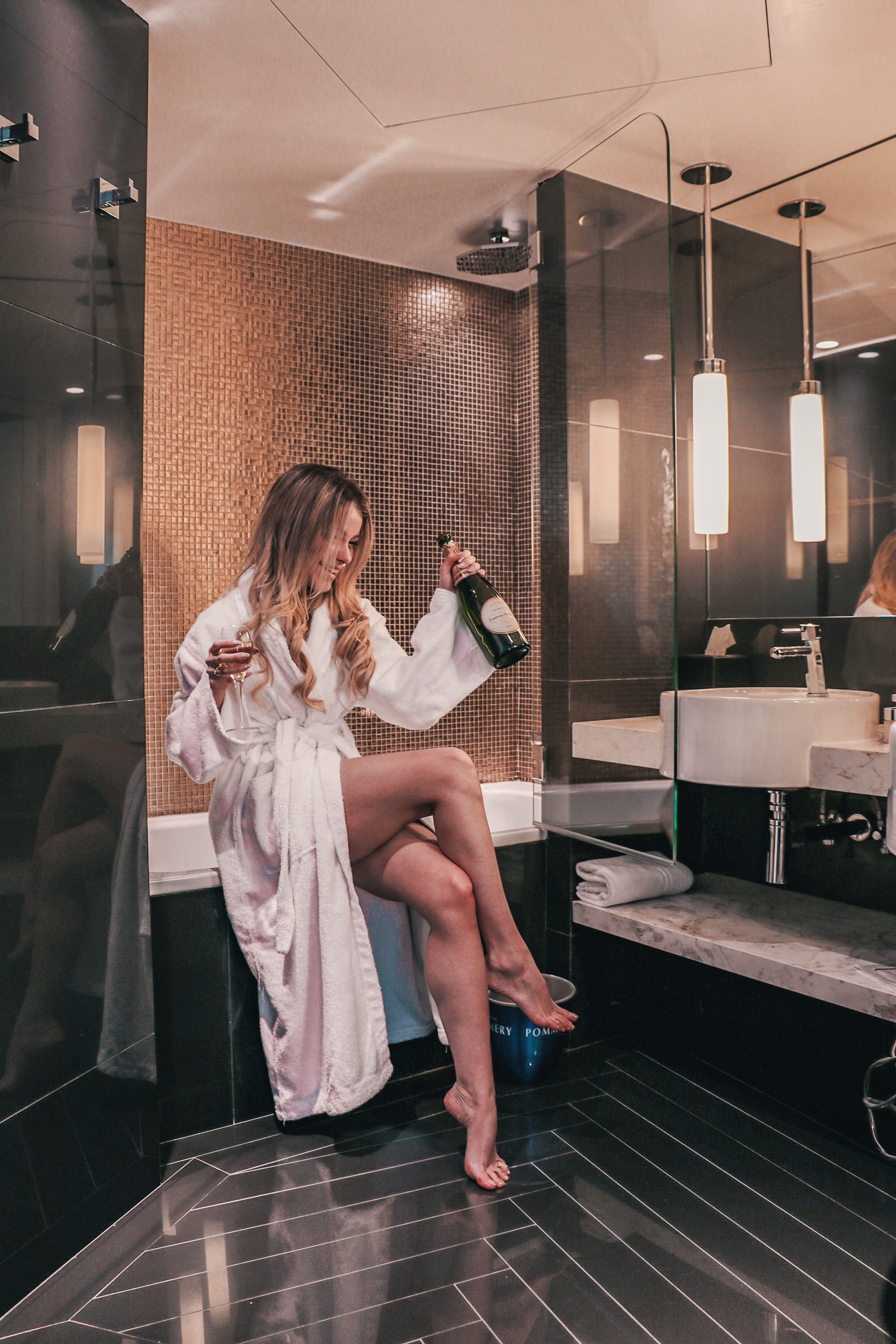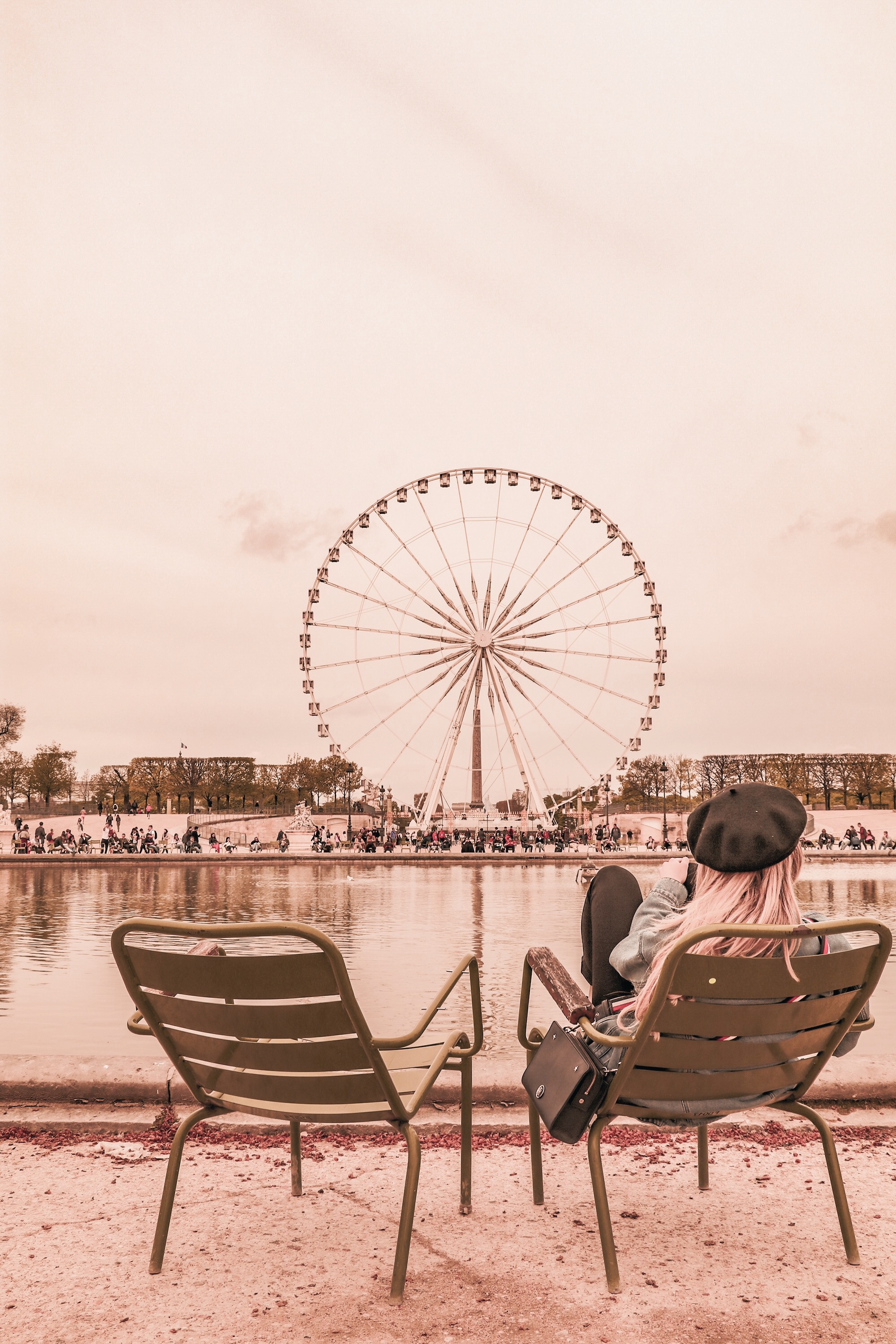 Opera Richepanse