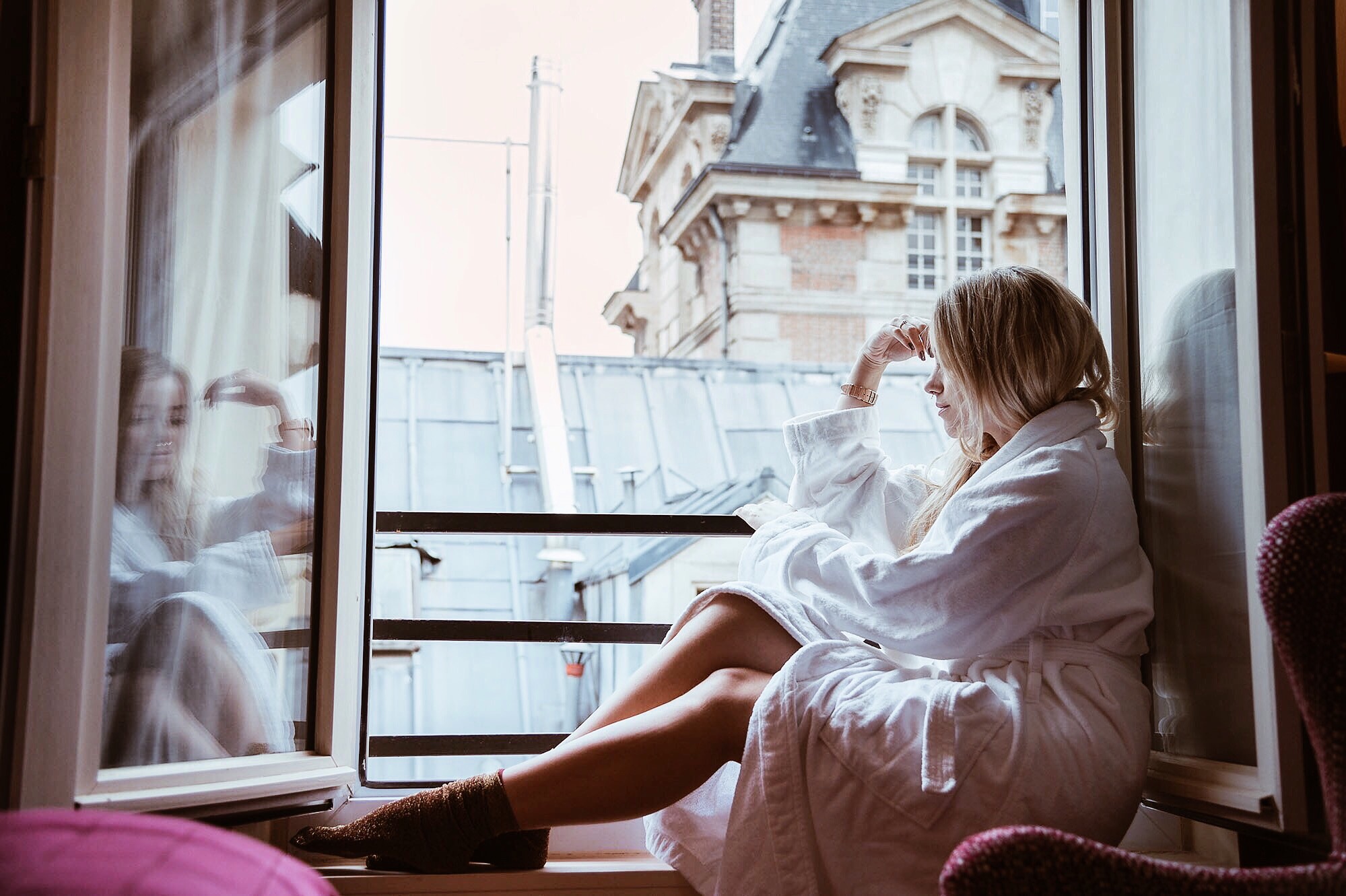 During my days in the always charming Paris, I chose to stay at the cute Artus Hotel. Located on the Left Bank in the heart of Saint-Germain-des-Prés on the distinctive Rue de Buci, the Artus Hotel is a warm and sophisticated address boasting stunningly elegant 1950s décor. The amazingness of this places starts with its location, it's a very easy place to find, so for me, it was the perfect choice as I was travelling alone. By walking close to the Pont de Neuf, Notre Dame, and the cool Mondrian Cafe, I quickly found myself at the entrance of the hotel.
It is impossible to think of place better suited for this 6th arrondissement Parisian address than this lively neighbourhood, the birthplace of some of the main modern schools of thought and a hub of artistic energy. The hotel's retro-chic style, designed by architect Yann Frédéric Marie of 7D2 Architecture, adopts deep and dense contrasting colours, abundant wood and elegant furniture.
At the Artus Hotel I stayed in the Duplex suite, which is a luxurious and cute apartment that occupied all the 4th floor. I have to admit that, if the city of Paris was not so amazing, I would probably have stayed in the room all the time, because I really loved the suite! Who hasn't dreamt of lounging in an enormous marble bathroom with a bathtub and rain-effect shower all to themselves? It's a paradise for Instagram pictures! Last but not least, looking out from the windows from the duplex gives you goosebumps, with the stunning views across the rooftops of Paris… Endless charm!
The Artus Hotel is just amazing! If you are planning to visit Paris and want to stay in a fantastic place, with a helpful, smiling and friendly staff, this is the place! The excellent hospitality and service will make you feel at home, like I did.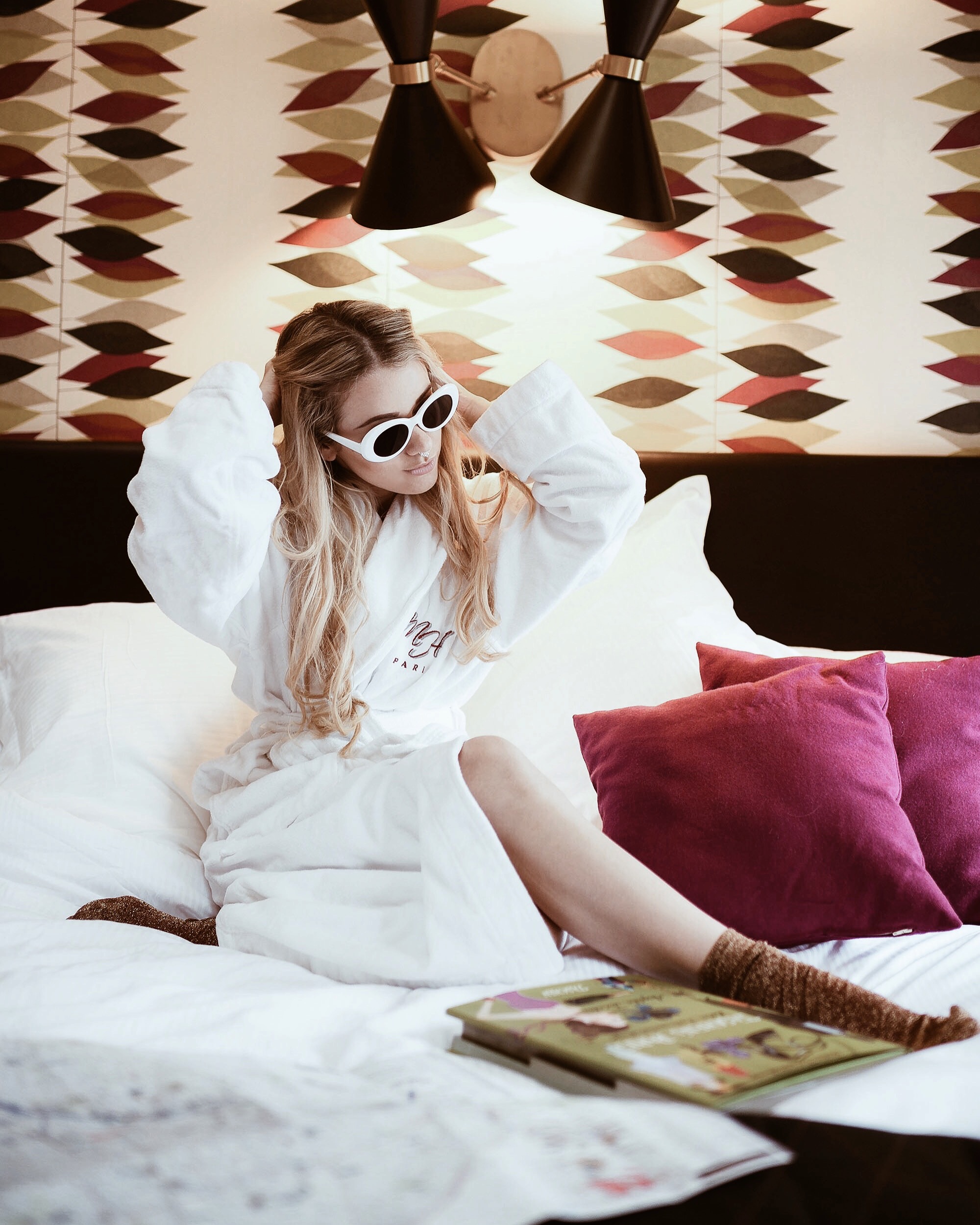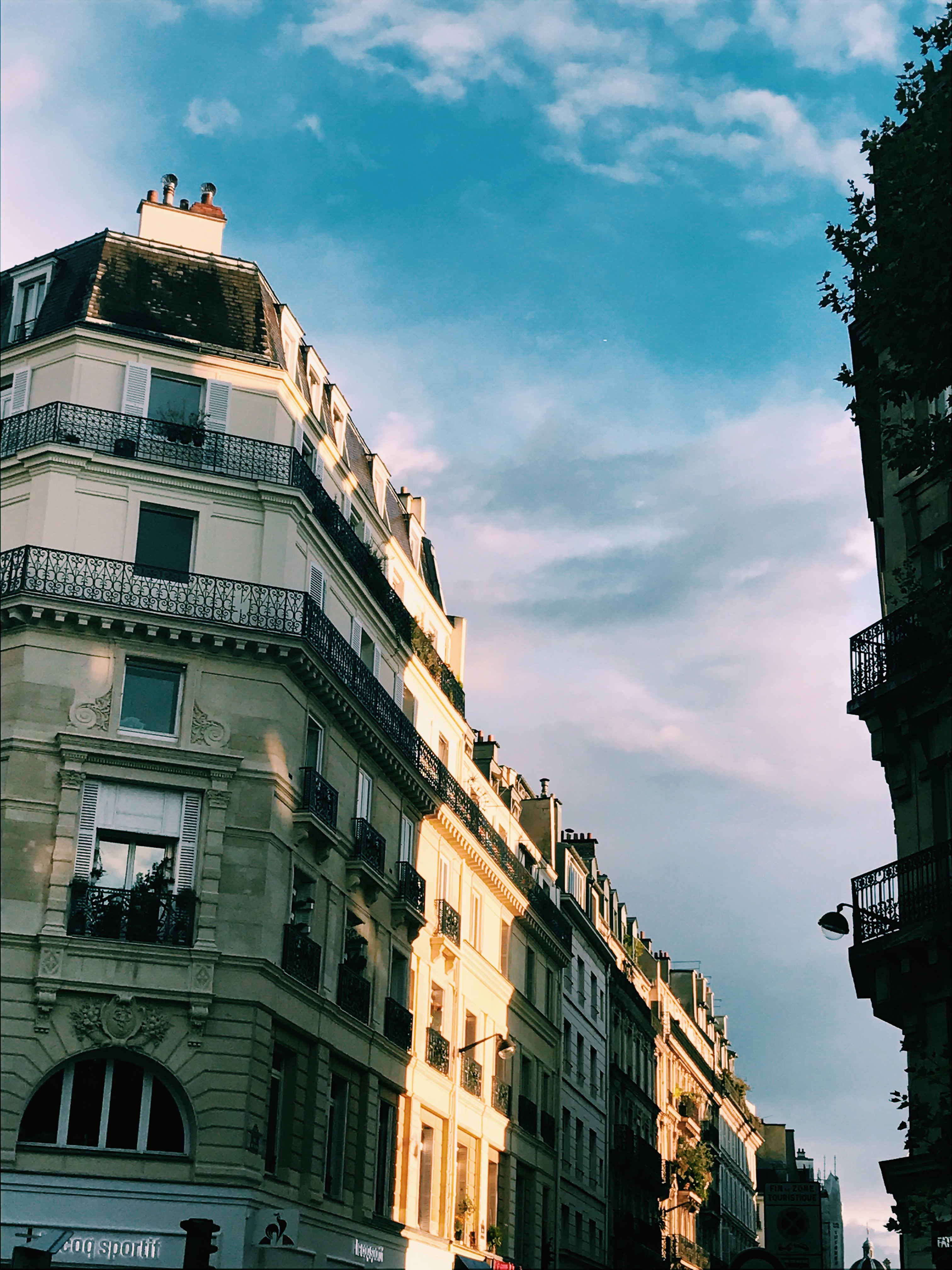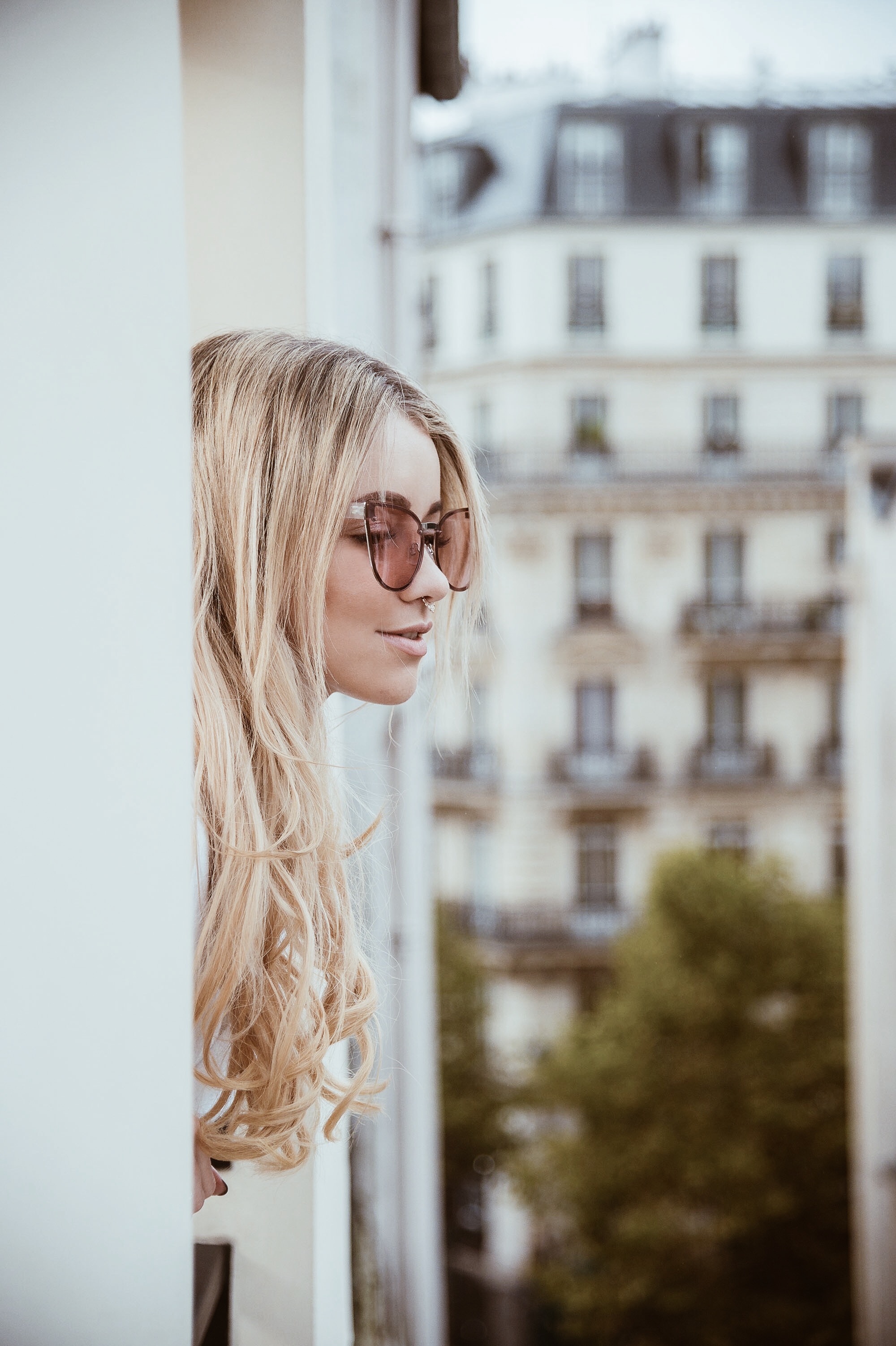 34 rue de Buci
75006 Paris France