May 30, 2020
The beautiful Kuala Lumpur
Before the world completely changed, we went for a little round trip in Asia and one of the places we visited was Kuala Lumpur, in Malaysia. It was our first time there and we only had a few days before continuing to Vietnam. The plan was to see as much as possible in a short space of time. We therefore chose a very central location, so we could walk to many places within the city. We stayed at the beautiful Four Seasons hotel, near the Petrona Towers, where we had a view of the beautiful Lake Symphony next to KLCC Park, a 50-acre urban sanctuary in the heart of the city, which is a masterpiece conceptualised by the world-renowned Brazilian landscape artist, the late Roberto Burle Marx. From the moment we arrived at Four Seasons, we had a very warm welcome and got some good tips about all the best places to visit in the city, so we were ready to explore!  
We quickly decided that our first stop should be a walk to Chinatown to try some local food, we love going to these food markets, especially in Asia, where the food is always amazing. After our long walk, we visited a few local shops before heading back to our hotel to enjoy the sunset from our rooftop pool…but guess what? It started raining so much! 
Well, we didn't get sad about that! Instead we got ready and went for some excellent and creative drinks at the cool Bar Trigona, where we had the most amazing views of the city's skyscrapers along with a nice atmosphere and music! It was so fun! 
Next day we went to explore the famous Batu Caves! After a delicious hotel breakfast, we were full of energy, curiosity and ready to go! 
The Batu Caves is one of Kuala Lumpur's most frequented tourist attractions. A limestone hill comprising three major caves and several smaller ones. Located approximately 11 kilometres to the north of Kuala Lumpur, this 100-year-old temple features idols and statues erected inside the main caves and around it. Incorporated with interior limestone formations said to be around 400 million years old, the temple is considered an important religious landmark by Hindus. Cathedral Cave – the largest and most popular cavern in Batu Caves – houses several Hindu shrines beneath its 100-metre-high arched ceiling. At the foot of Batu Hill are two other cave temples – the Art Gallery Cave and Museum Cave – which houses numerous Hindu statues and paintings. Ah! And be ready to meet a lot of little friends, there are monkeys all over the place and you are sure to find a couple of travel companions while climbing the enormous stairs of Batu Caves. 
When we were back at our hotel, we decided to finally enjoy our rooftop pool for some relaxation and this time we could do it without any rain! It is such a wonderful place! When travelling opens up completely again, it is definitely worth a visit if you are going to Asia! 
The Hotel: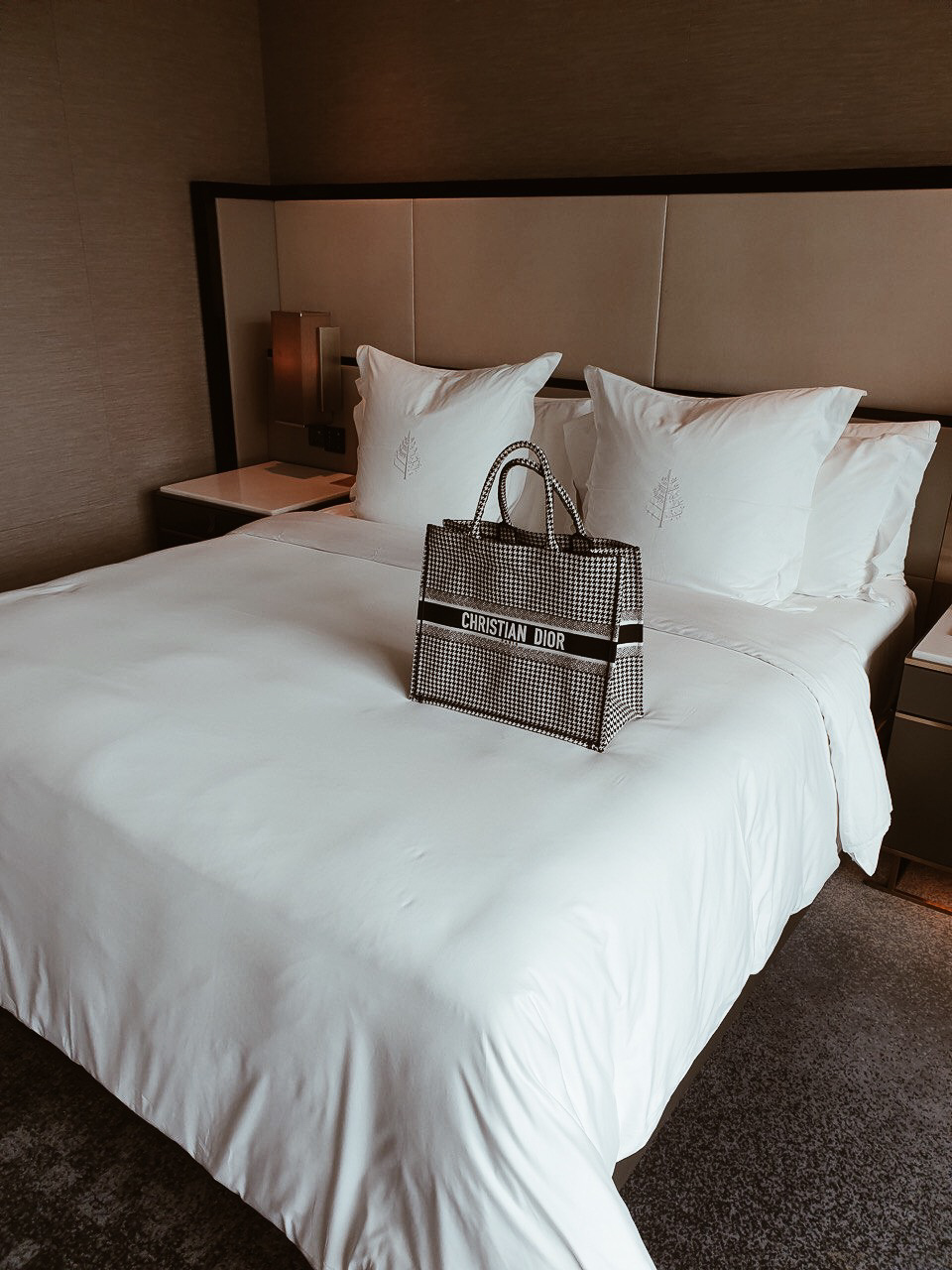 Room view: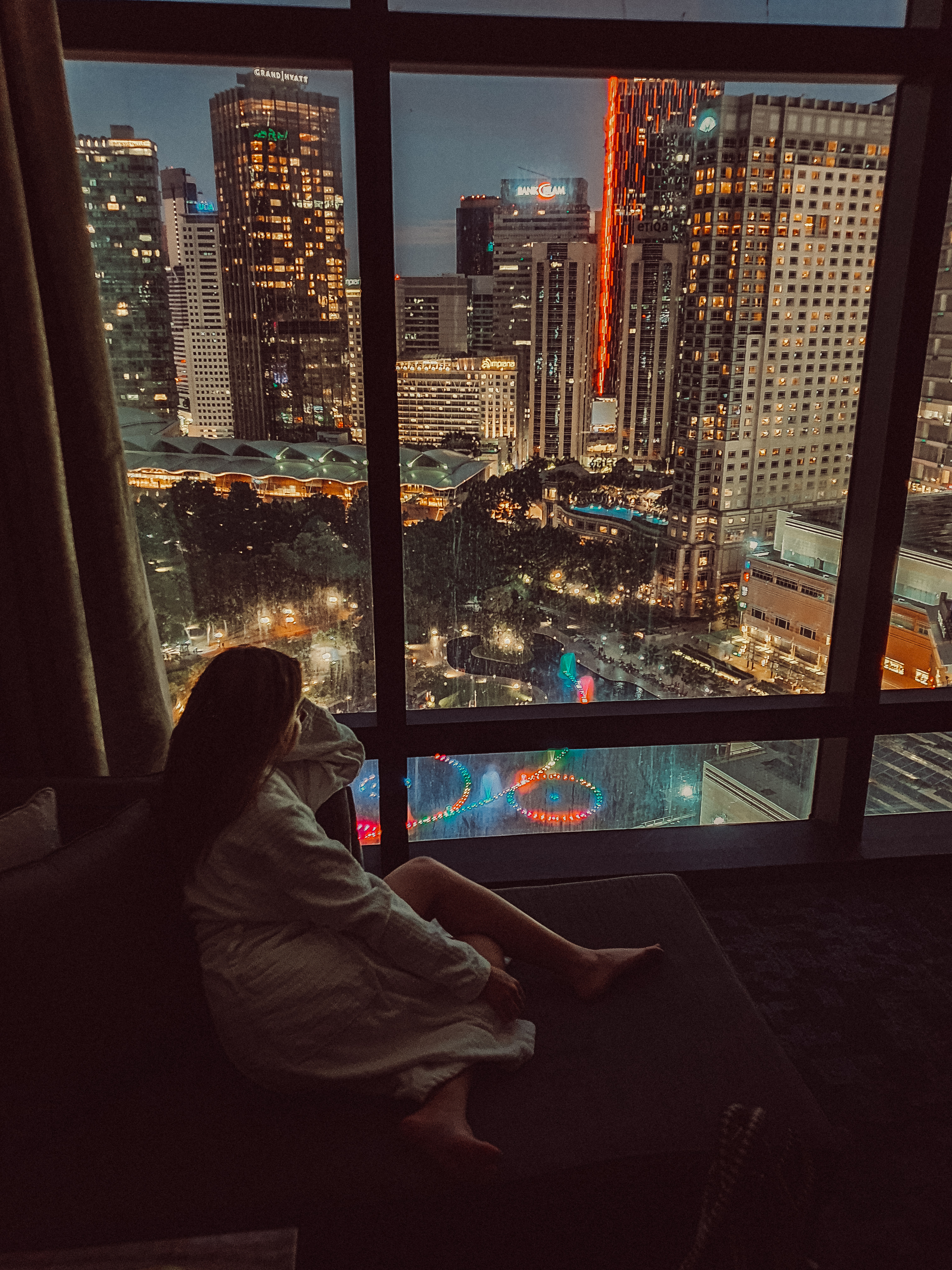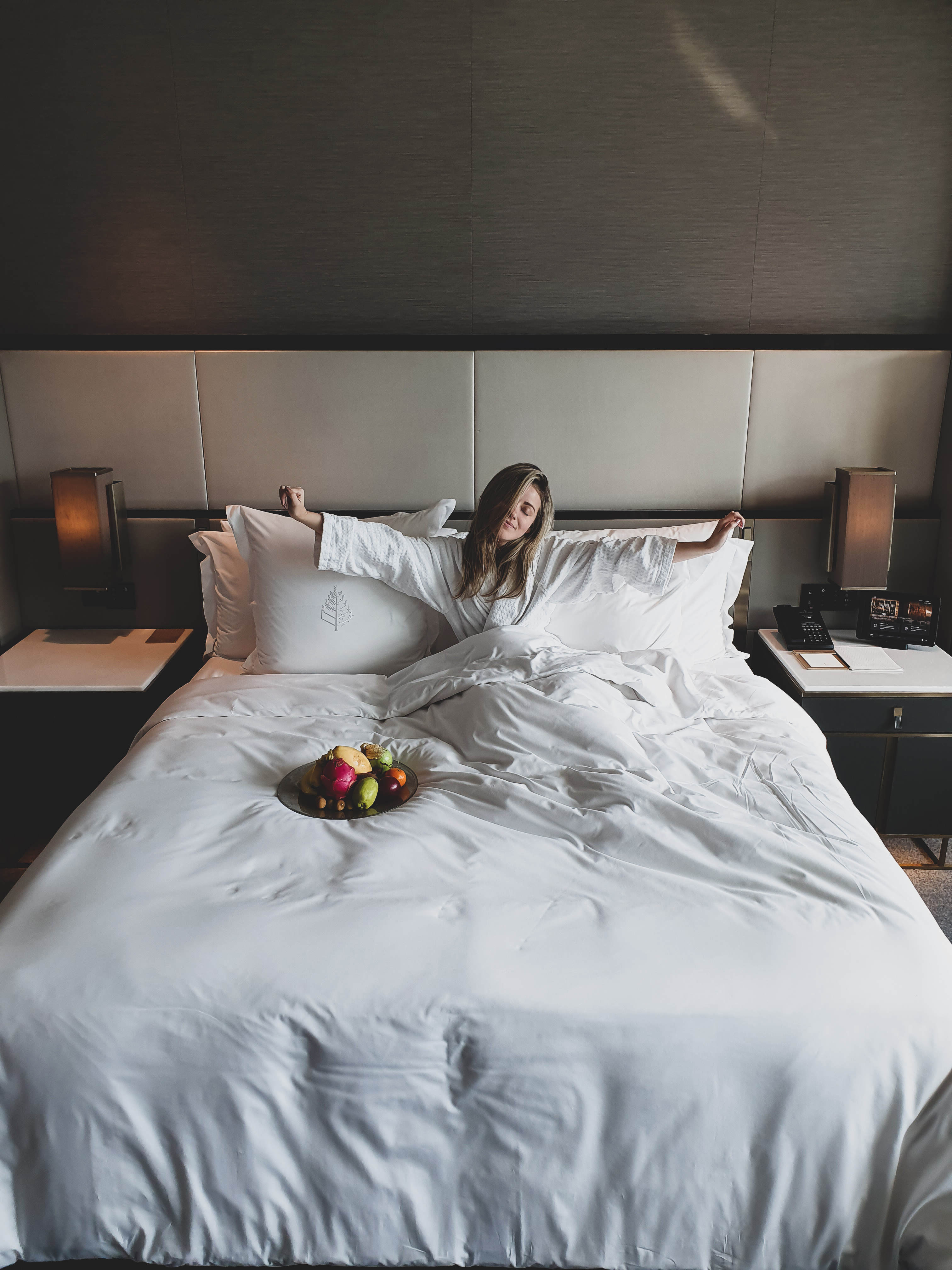 Breakfast: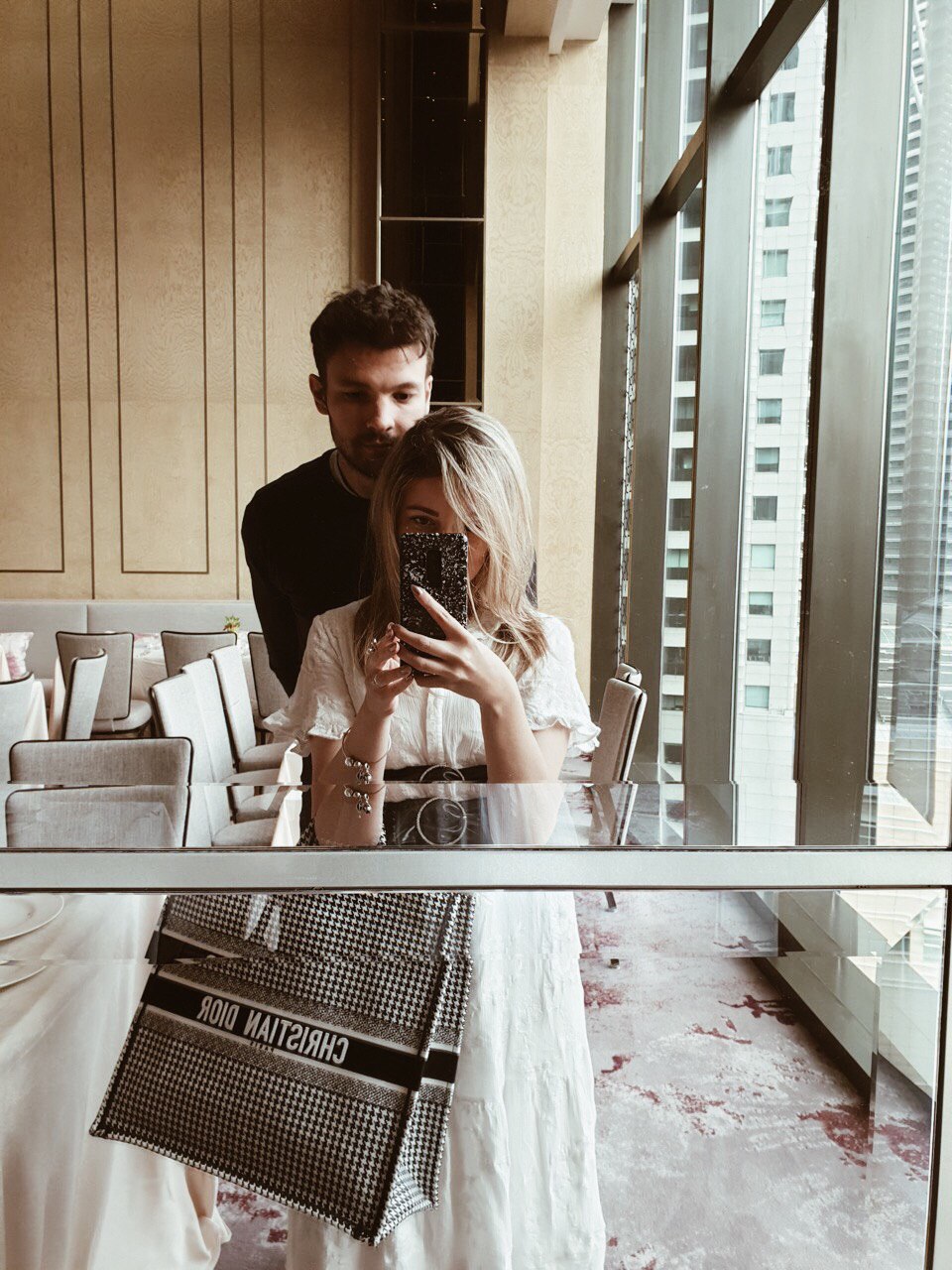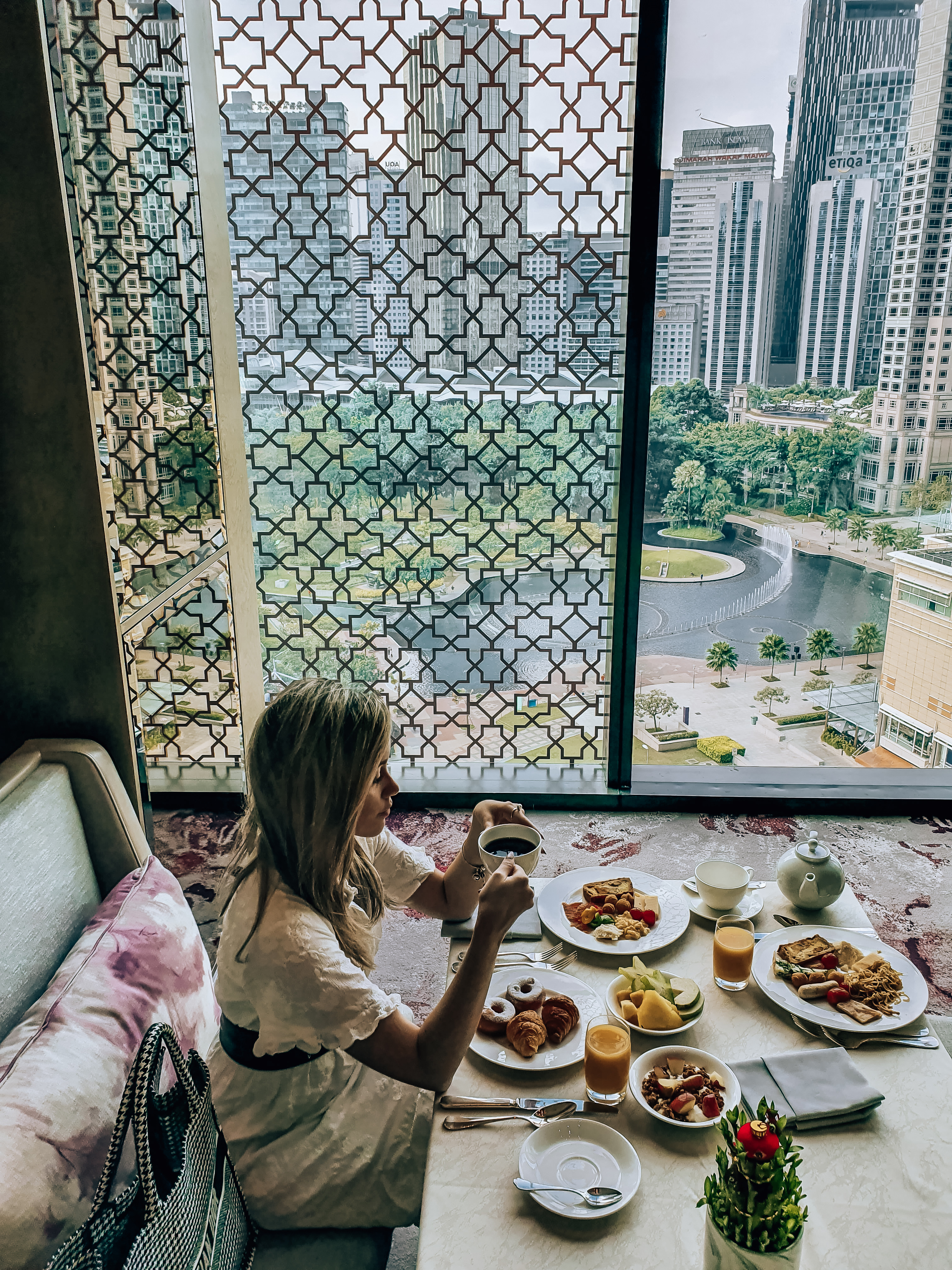 City Stroll: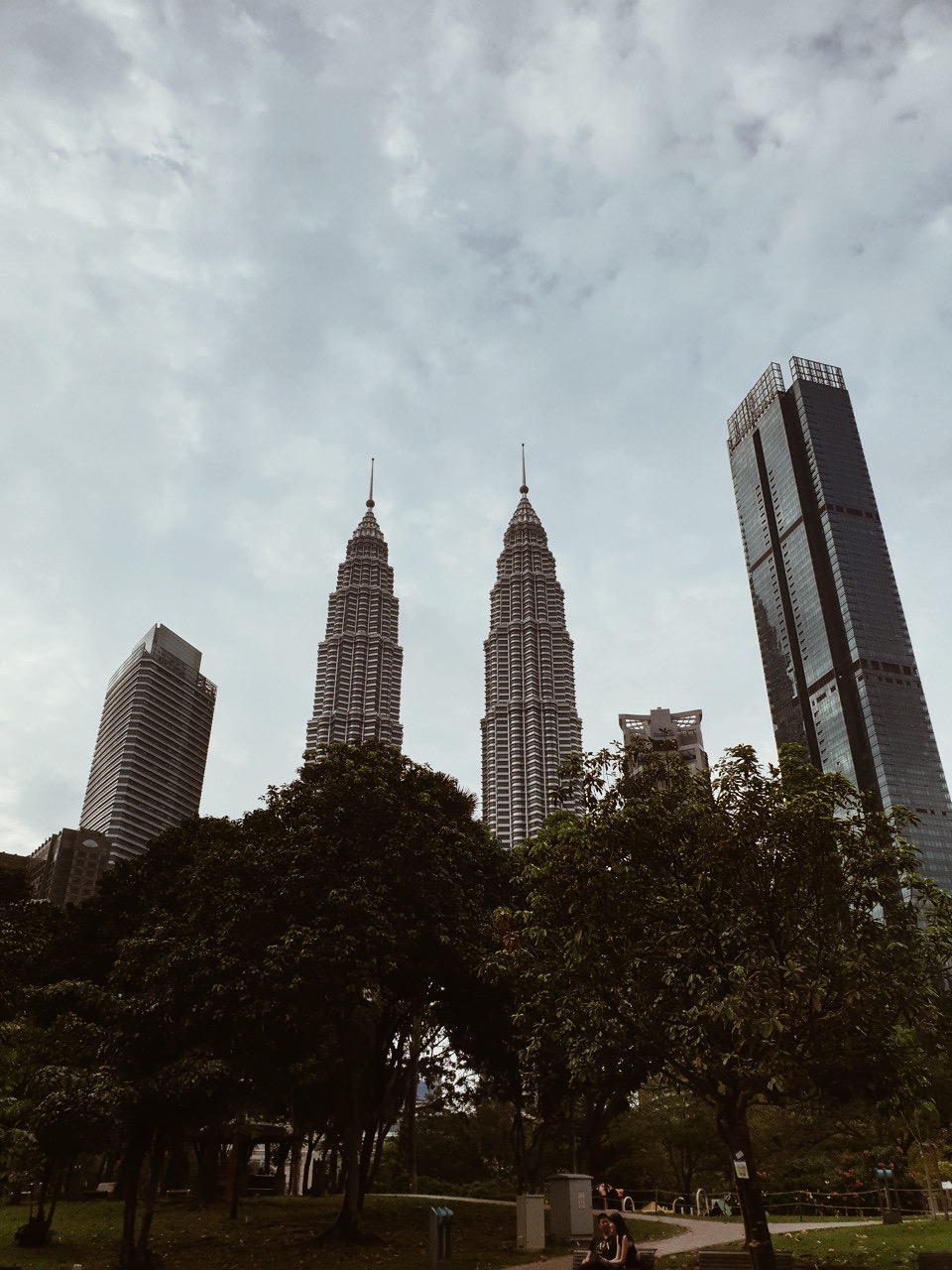 Chinatown: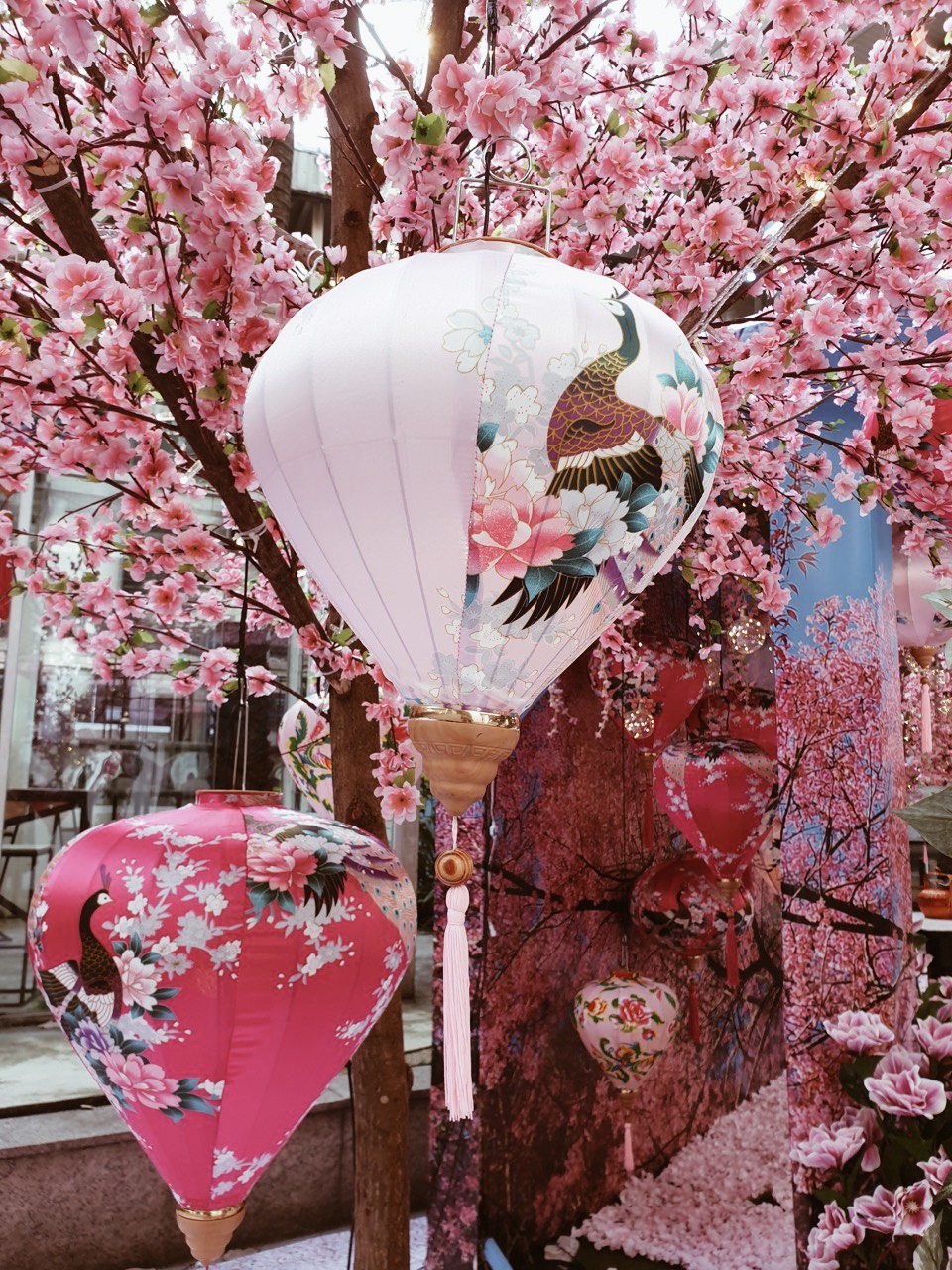 Batu Caves: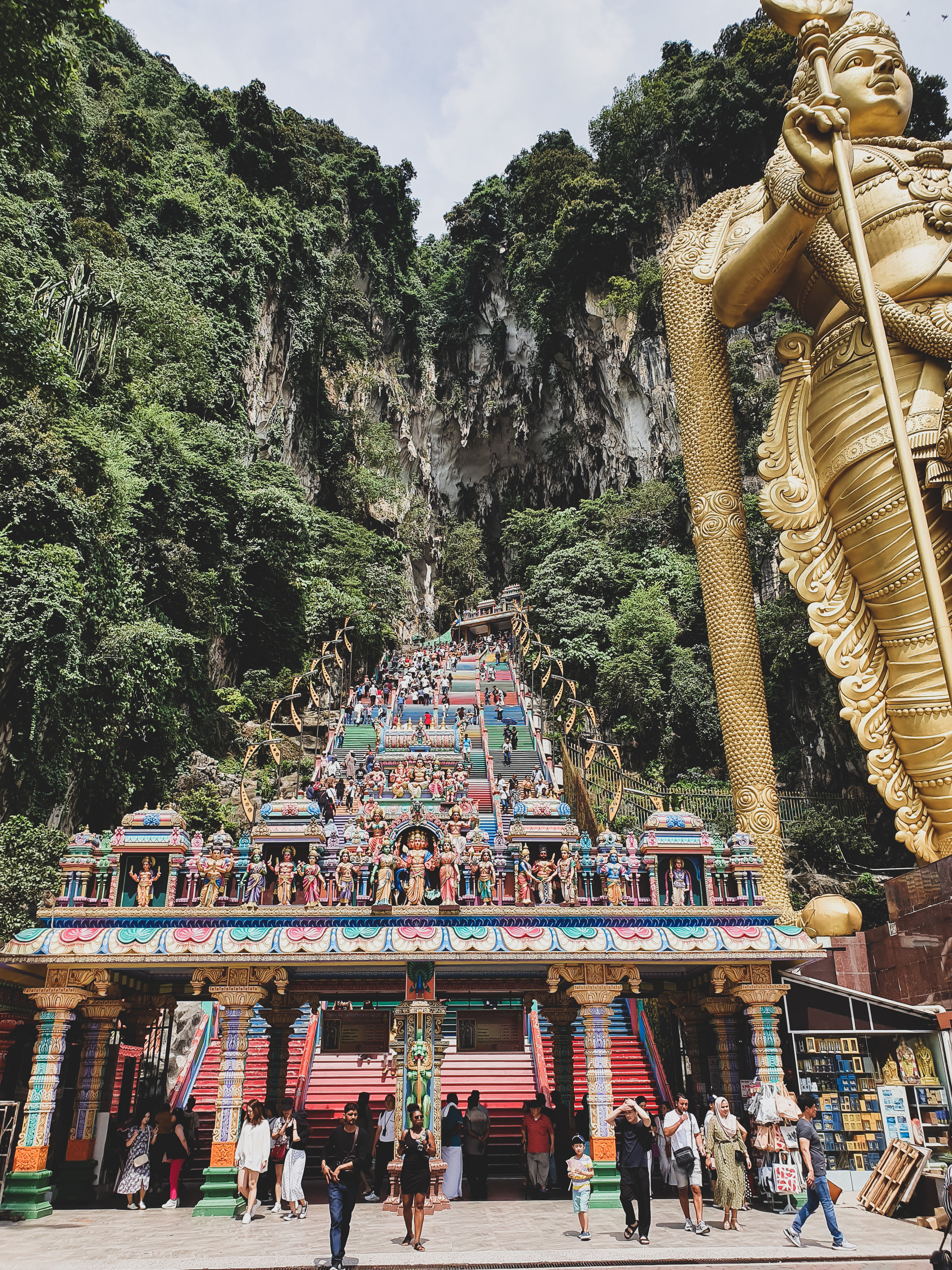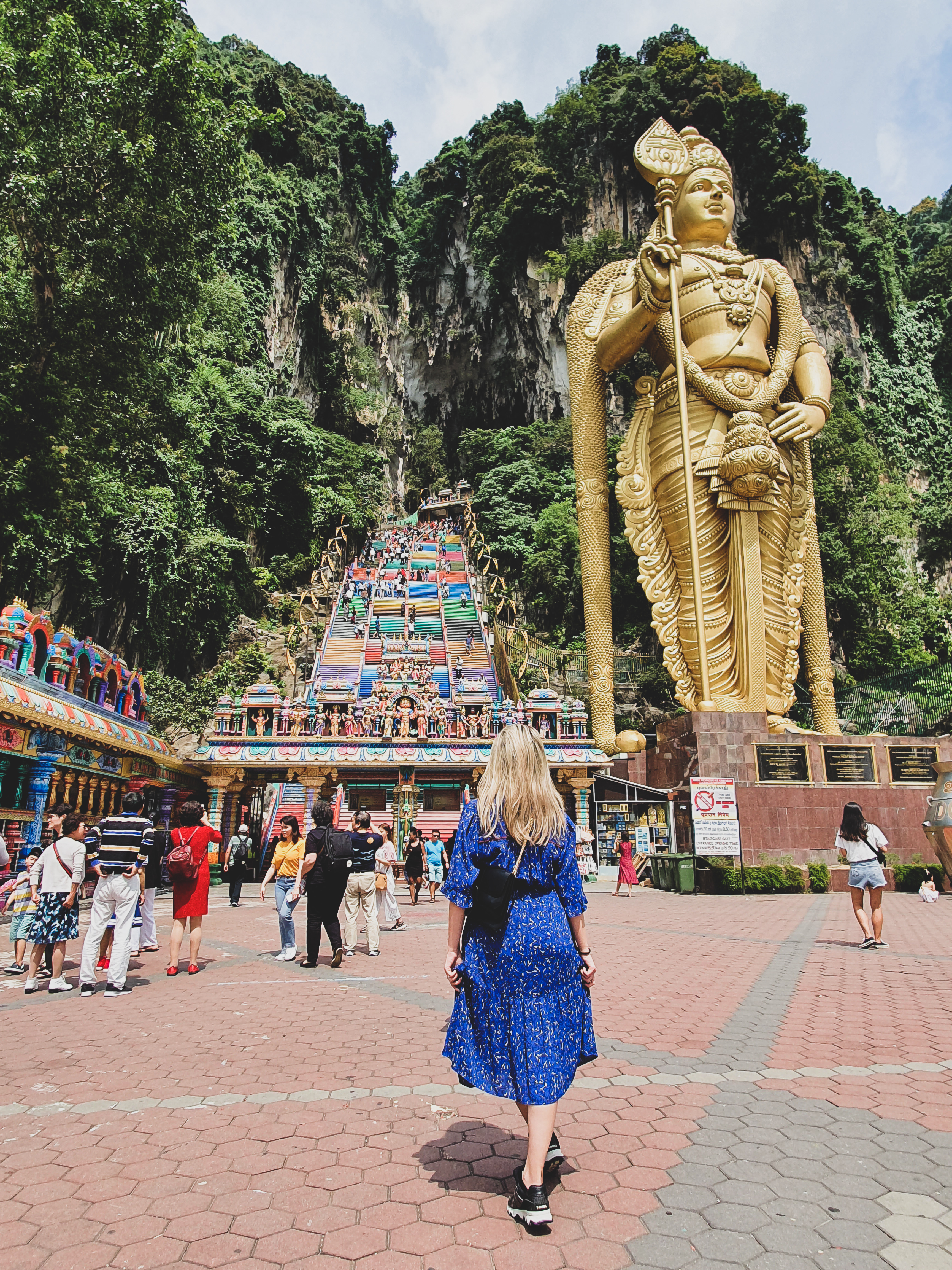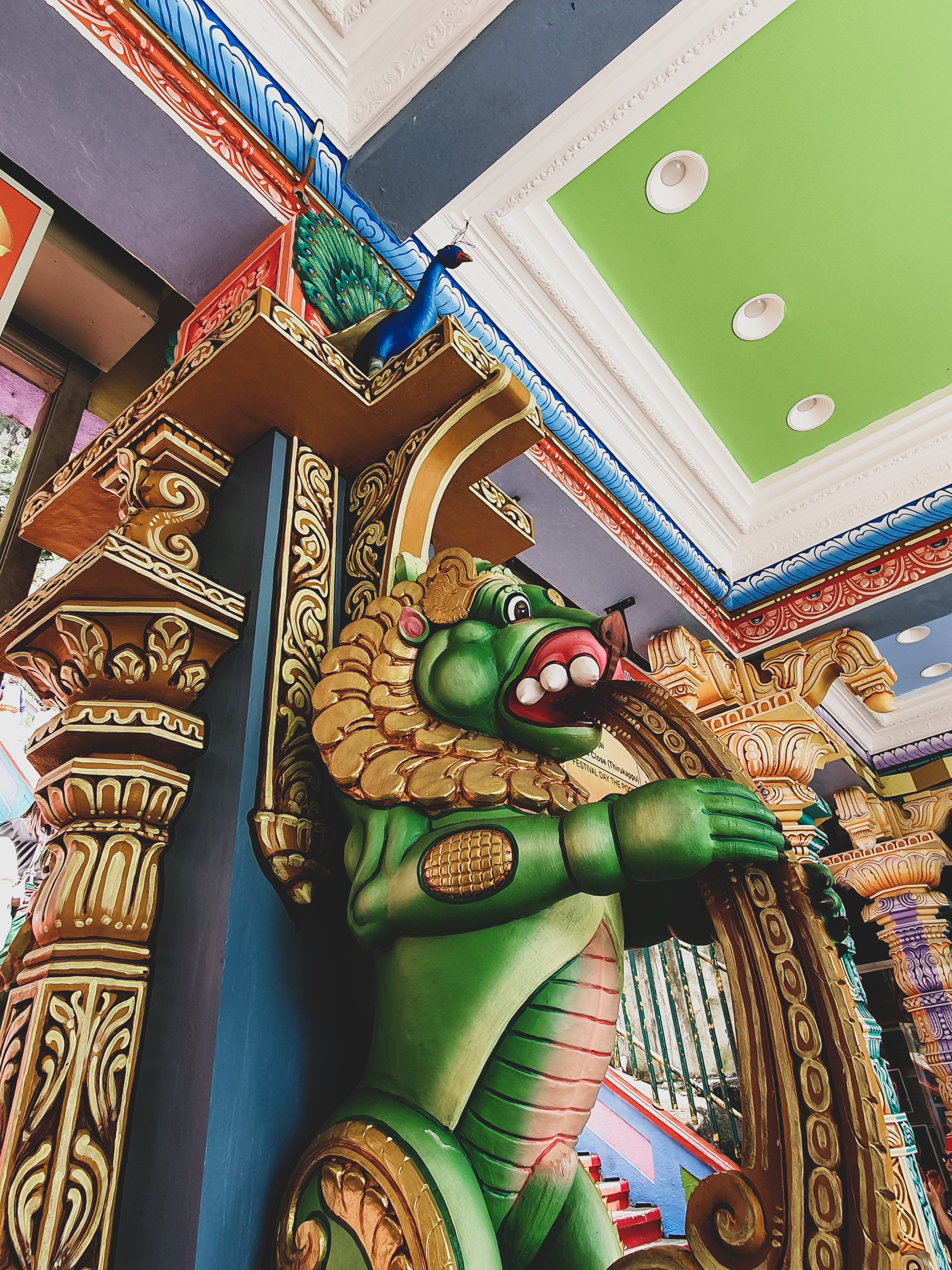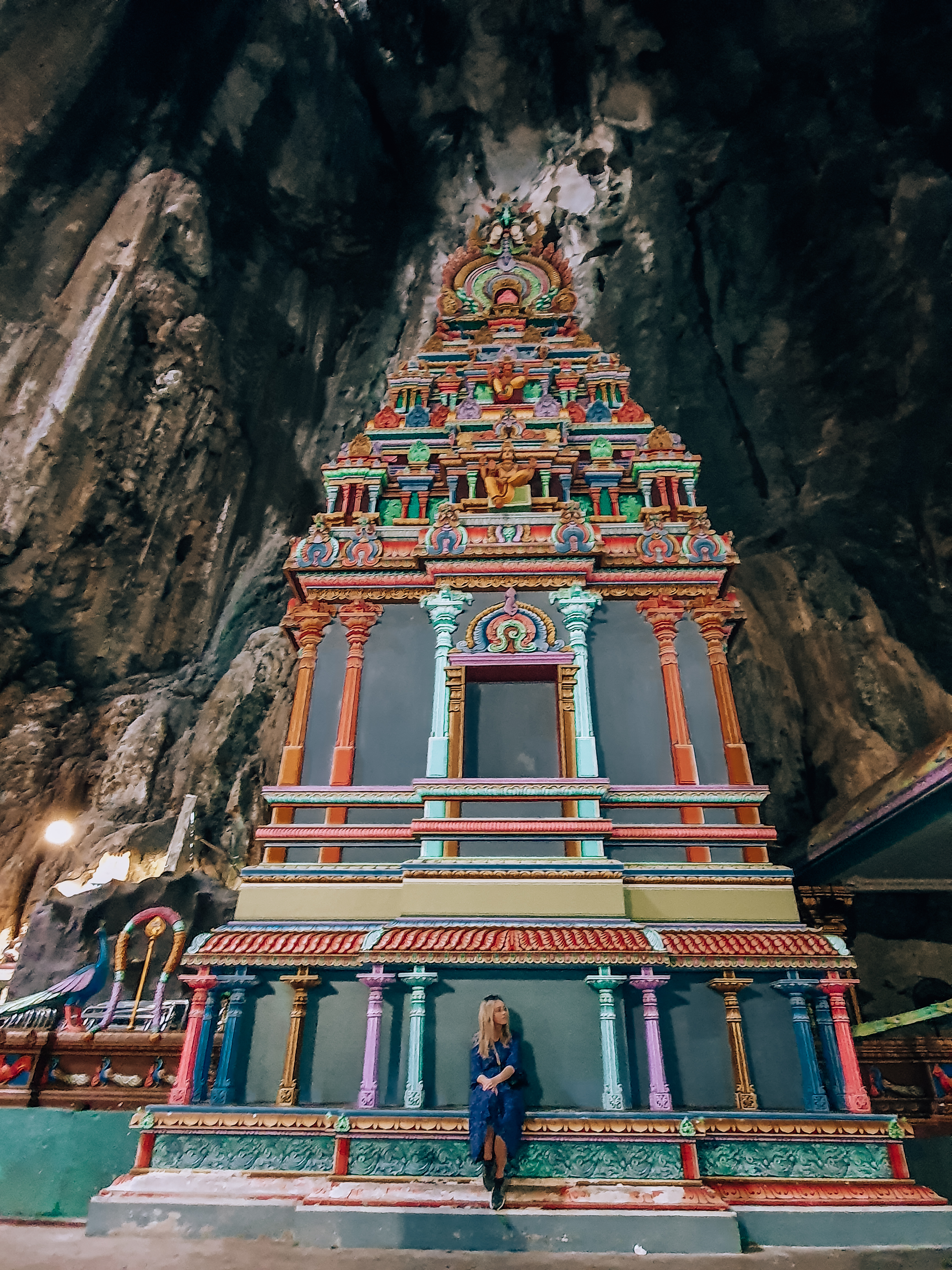 Night out – Bar Trigona: