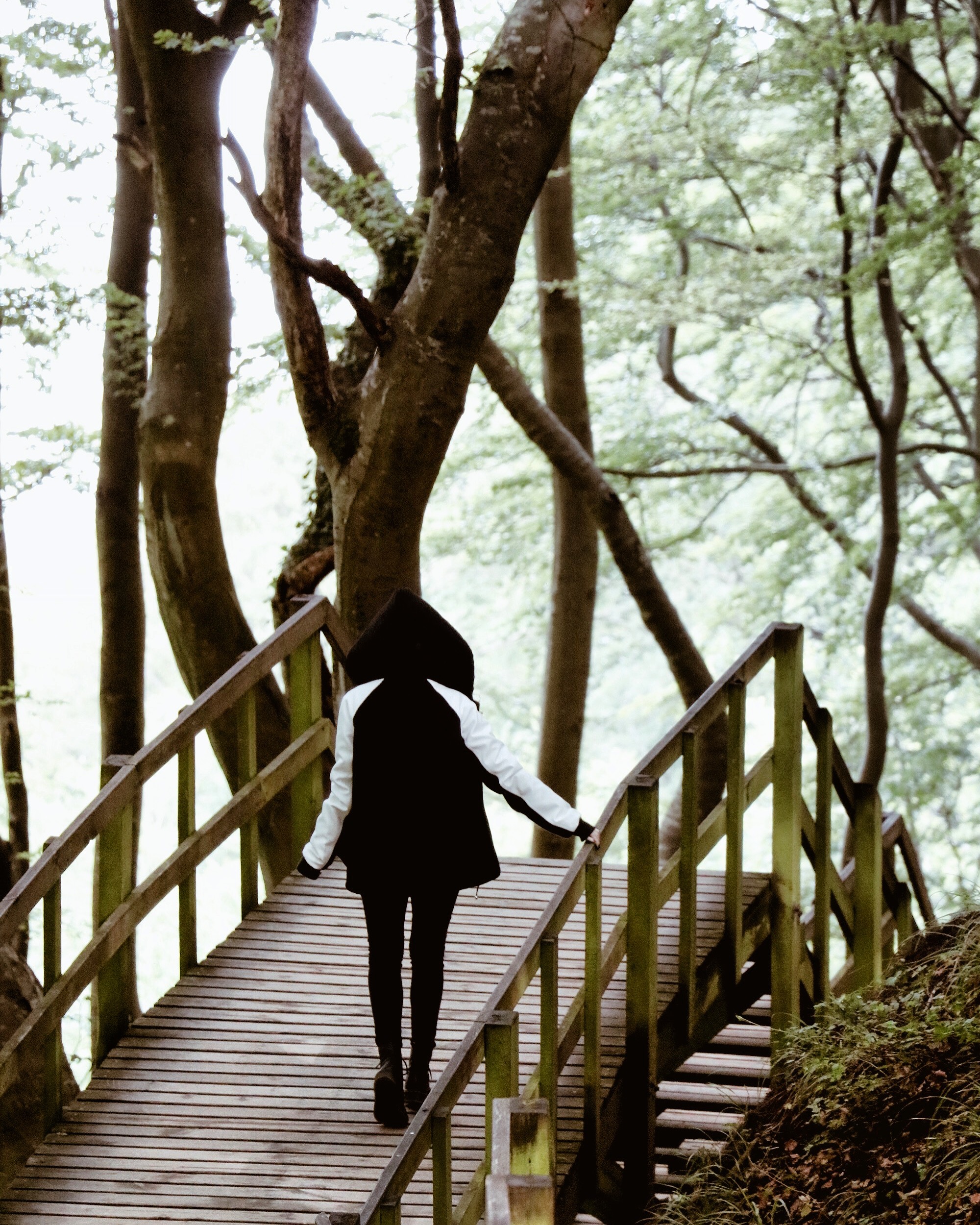 If you follow me on Instagram and check my Insta stories you probably saw that we last weekend, impulsively, decided to take the car, hit the road and go to Møns Klint. If you live in Denmark you probably know which place I am talking about and if you don't, let me explain…
'Møns Klint (the Cliffs of Møn in English) is a 6 km stretch of chalk cliffs along the Eastern coast of the Danish island of Møn in the Baltic Sea. Some of the cliffs rise up to 120 m above the sea while the area around Møns Klint consists of woodlands, pastures, ponds and steep hills, including Aborrebjerg which, with a height of 143 m, is one of the highest points in Denmark. The cliffs and adjacent park are now protected as a nature reserve. Møns Klint receives around 250,000 visitors a year with clearly marked paths for walkers, riders and cyclists. '
The path along the cliff tops leads to steps down to the shore in several locations. As you can see it is possible to take a walk on the longest stairs in all Denmark and lose your breath before reaching points with breathtaking views! When following the stairs all the way down you are able to have a closer view of the Baltic Sea, listen to the sound of waves and smell the fish in the sea.
At the same place you can find the GeoCenter Møns Klint, which is a geological museum with interactive computer displays and a variety of attractions for children, traces the geological prehistory of Denmark and the formation of the chalk cliffs. Unfortunately it was closed when we were there, so we just walked a lot, enjoyed the beautiful view and relaxed.
When you drive through the countryside of Denmark, especially during summer, you have this amazing view of  beautiful green fields, some of them full of flowers, it's so sweet and dreamy! As we say here, Denmark is another country during summer time!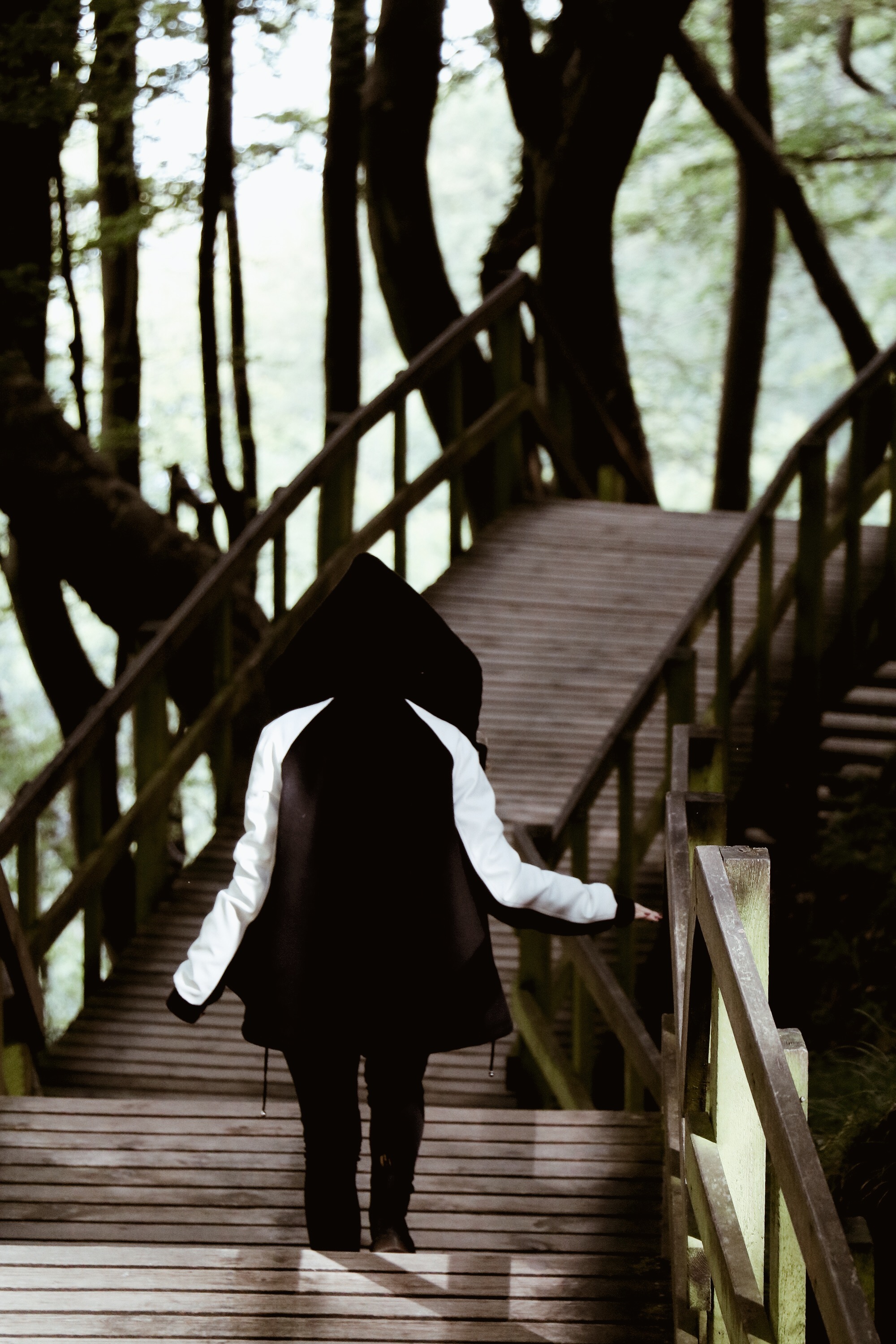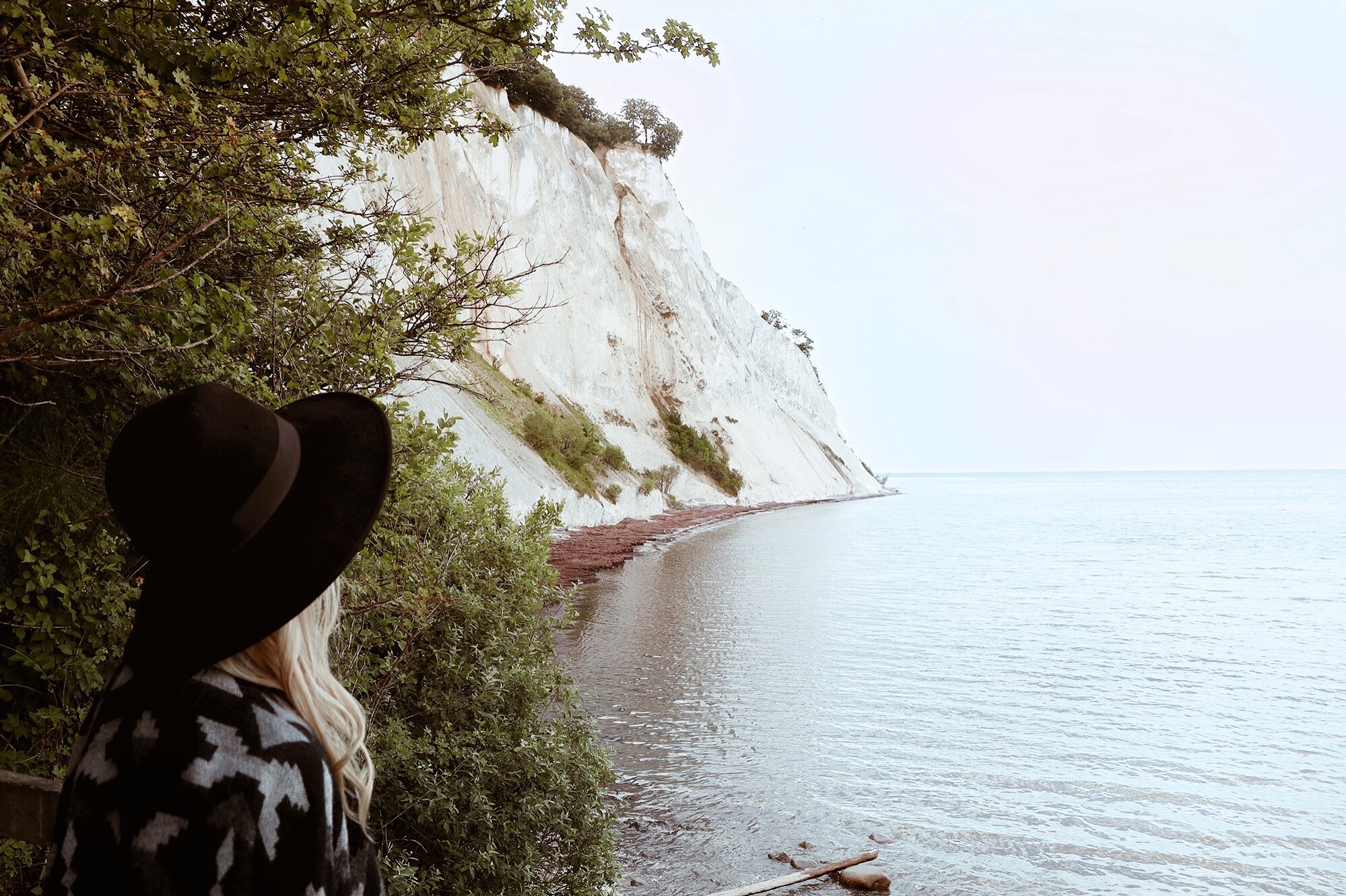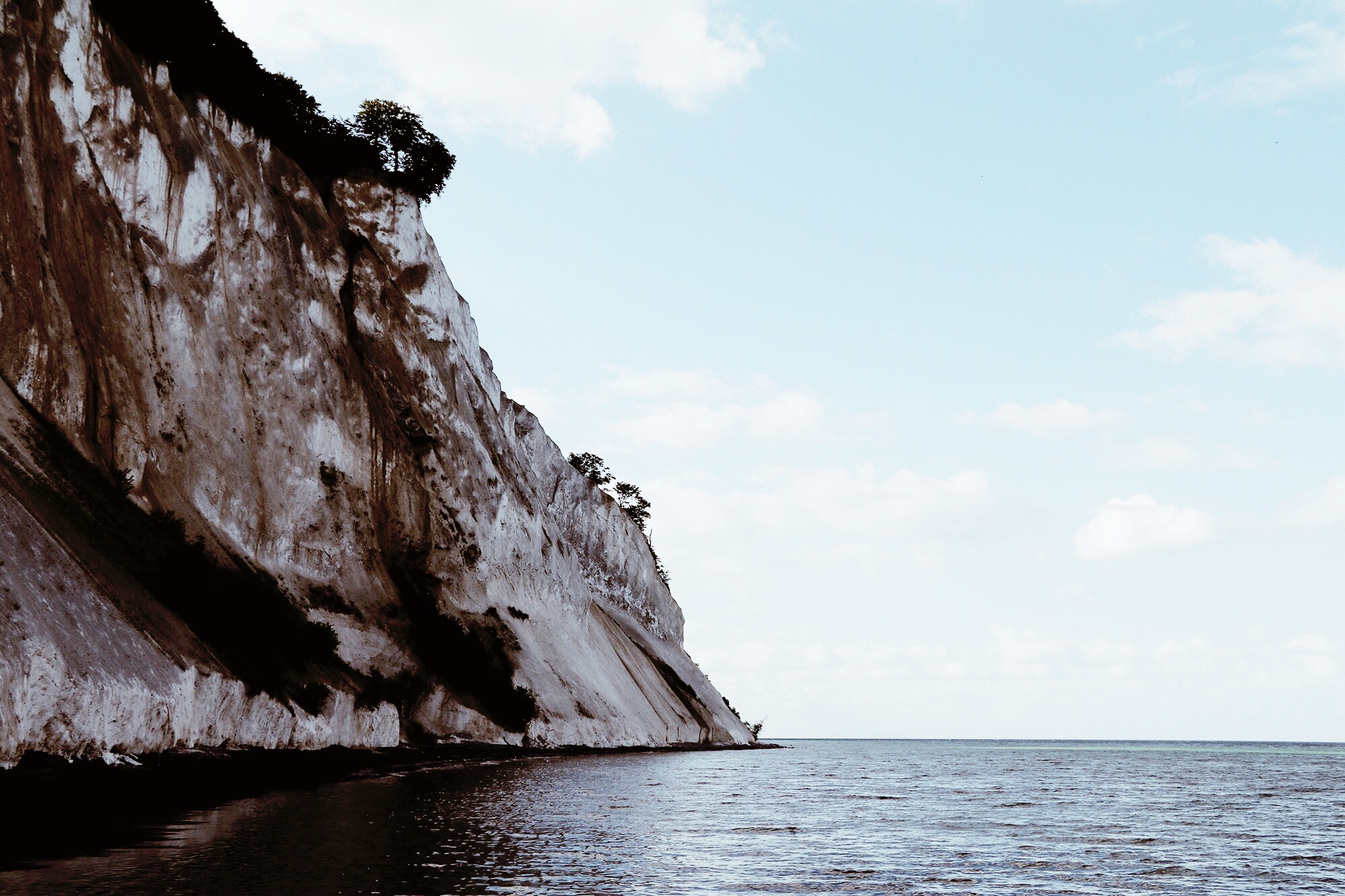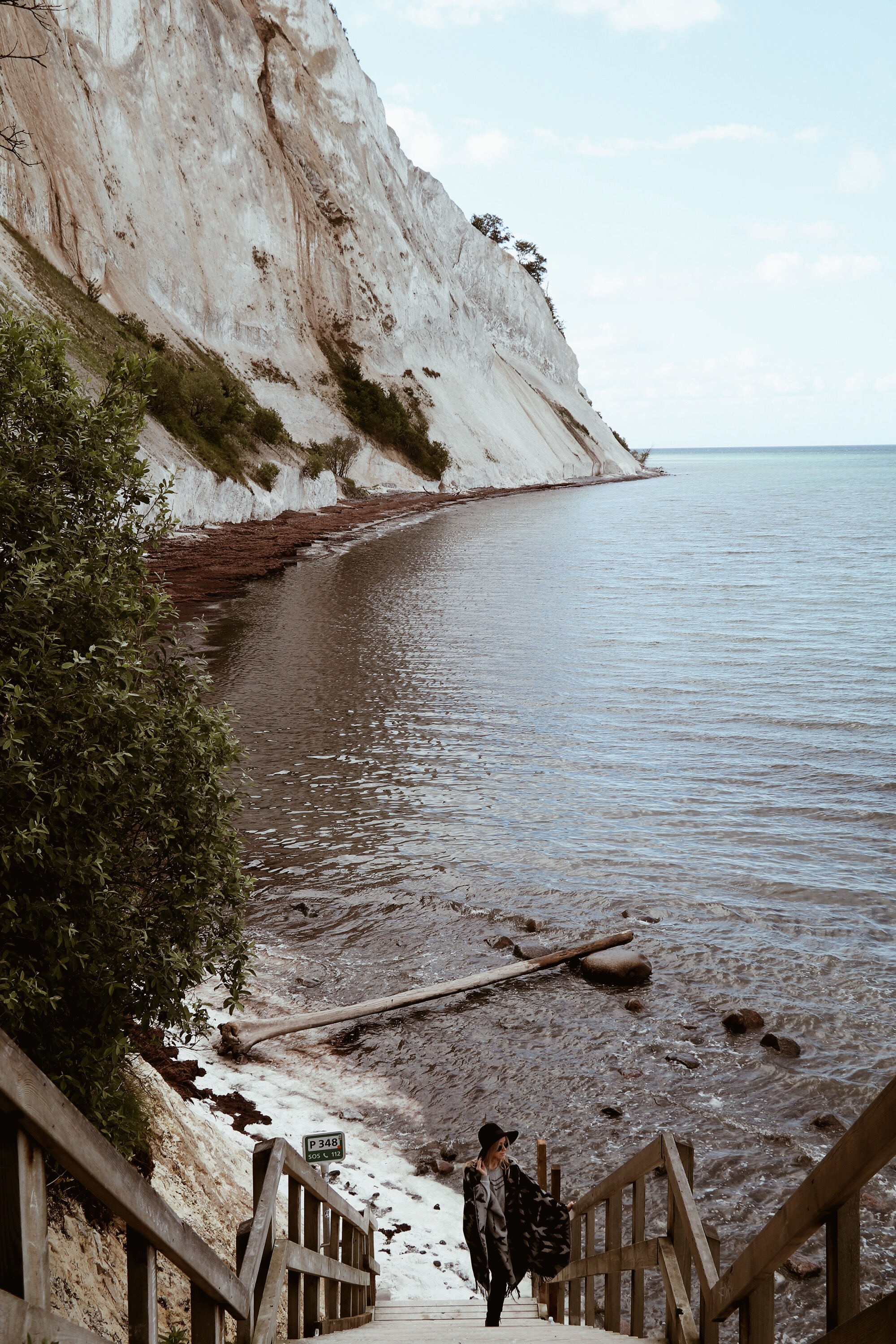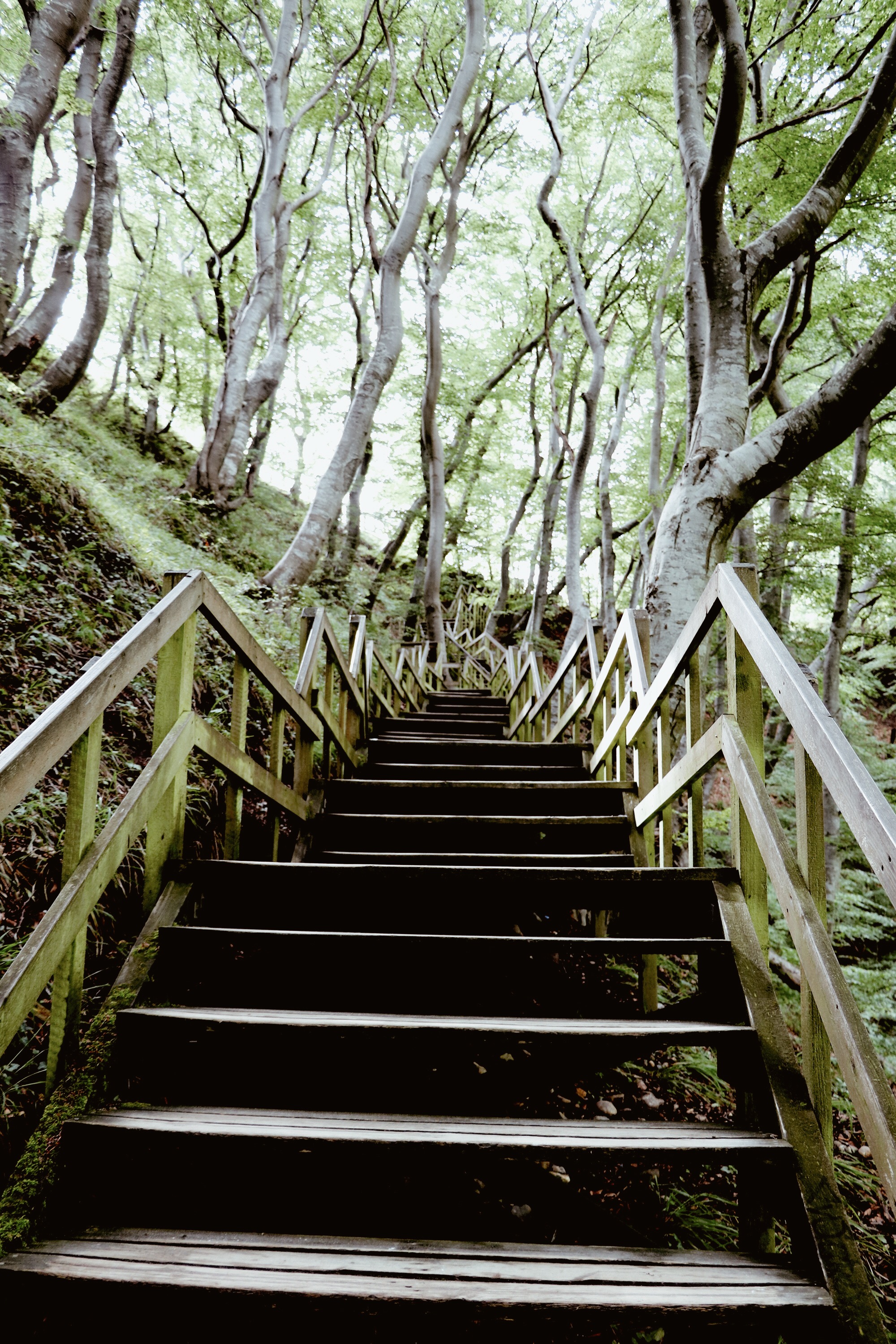 I am wearing:
Hat – H&M
Poncho – H&M
Hoodie – Twinset
Boots – Dr. Martens / Urban Outfitters