One of the best experiences we had in Budapest was our lunch at the awesome Michelin starred restaurant, Costes Downtown. 
Following the success of the Costes Restaurant it was decided to open the sister restaurant Costes downtown, where the cooking of Chef Viera and Tiago Sabarigo takes place in an open kitchen with the concept of "quality gastronomy without compromises".
The atmosphere is very relaxed and more bistro-like compared to more traditional restaurants. You can actually enjoy the restaurant at all parts of the day, as they offer breakfast, lunch and dinner.
We thought it would be perfect to go for a lunch after a morning with a lot of sightseeing and many pictures taken.
The business lunch in the menu offered a great variety of exciting options, so for starters I chose a Slowly cooked Egg yolk Mangalica and Carbonara, which honestly was one of the best dishes I have tried. My husband chose the Pan Fried Sea Bream with Avocado and Quinoa, which was almost as delicious. For the main dish we were spoiled with a risotto with rosemary and olive and a excellently cooked Soy Glazed Pollock with radish and black sesame, everything was simply perfect!
As the icing on the cake, we both chose a Hungarian dessert called Madártej with passion fruit and pistachio, which was an out-of-this-world sweet dessert with a delightful popping sensation once you started eating it, I was instantly reminded of a kind of candy from my childhood – this one just had a much, much better taste, haha!
The flavours we tried at Costes Downtown and the experience me had there, made us put it on our "must-visit-again"-list and I can only recommend to make a visit if you are in Budapest, no matter if you go for breakfast, lunch or dinner I am sure you will be blown away!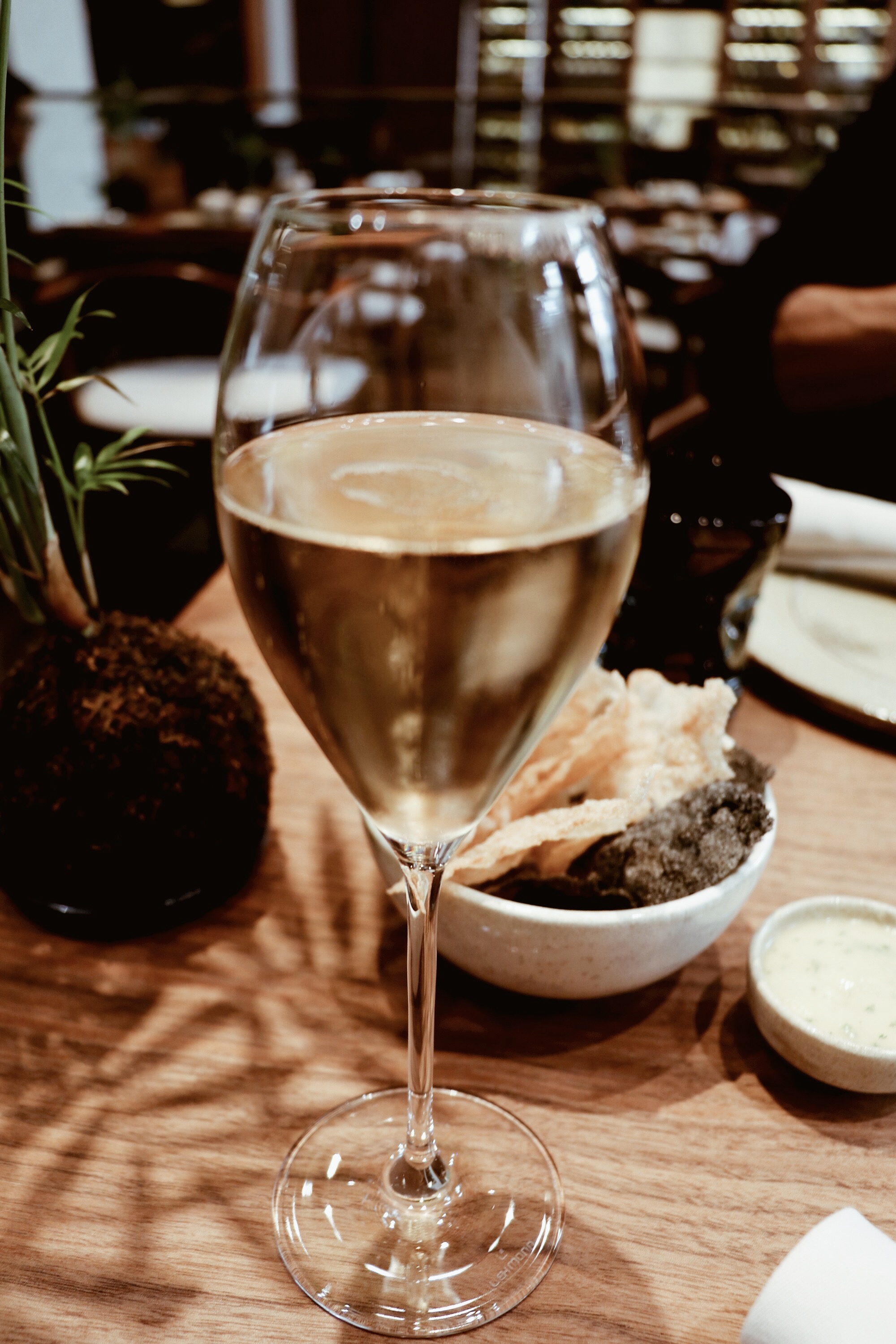 Starters: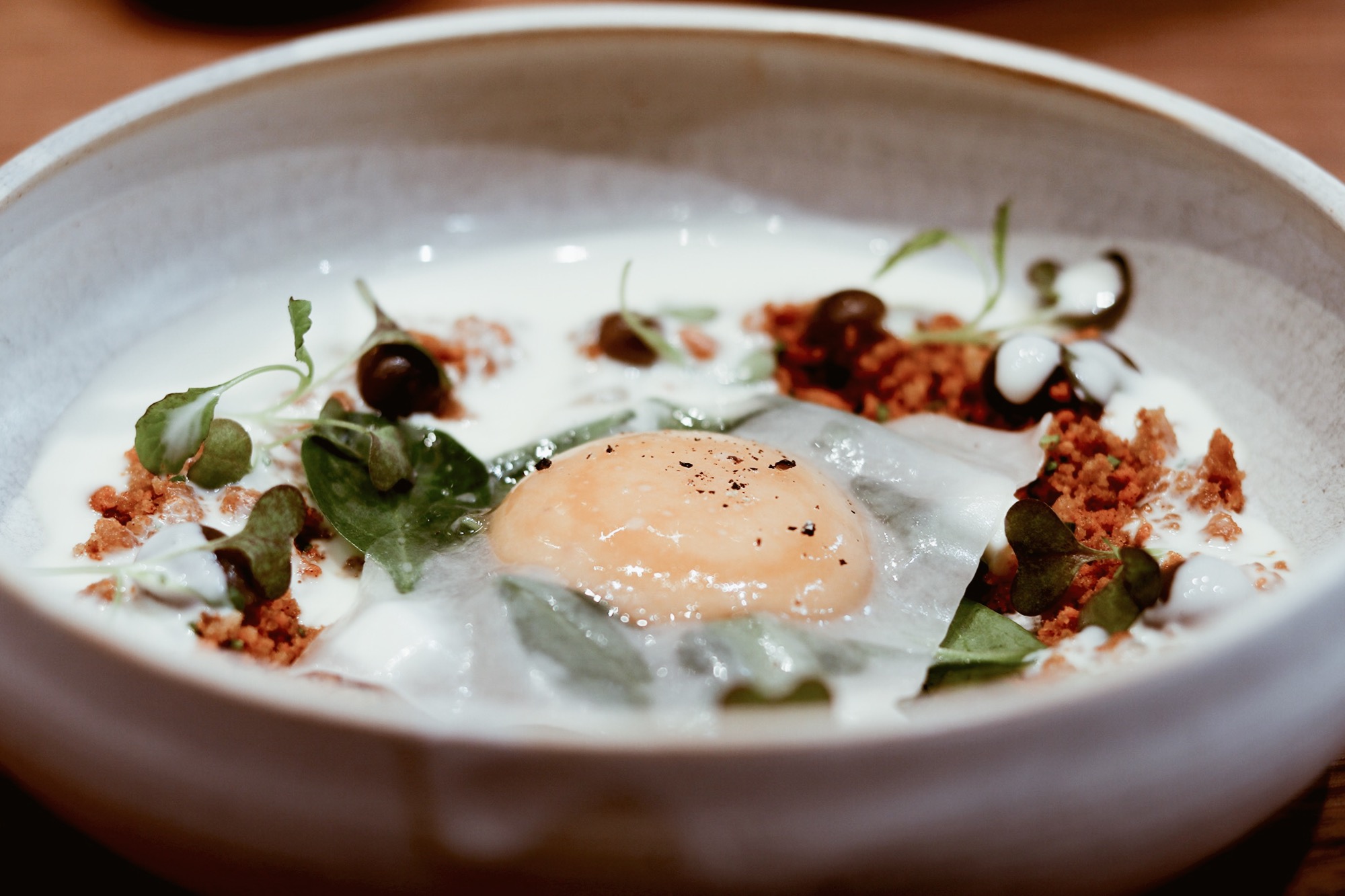 Main Courses: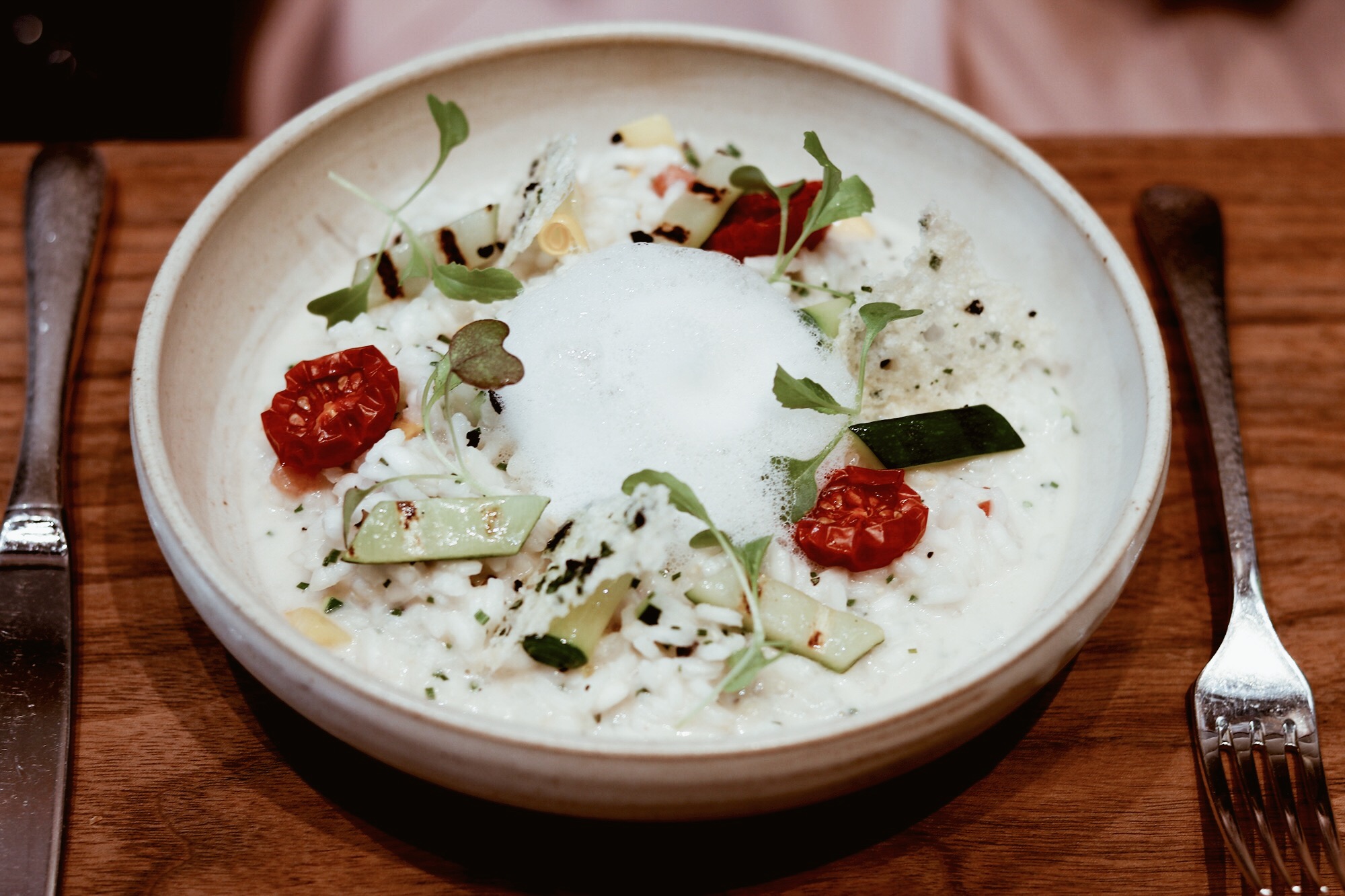 Dessert: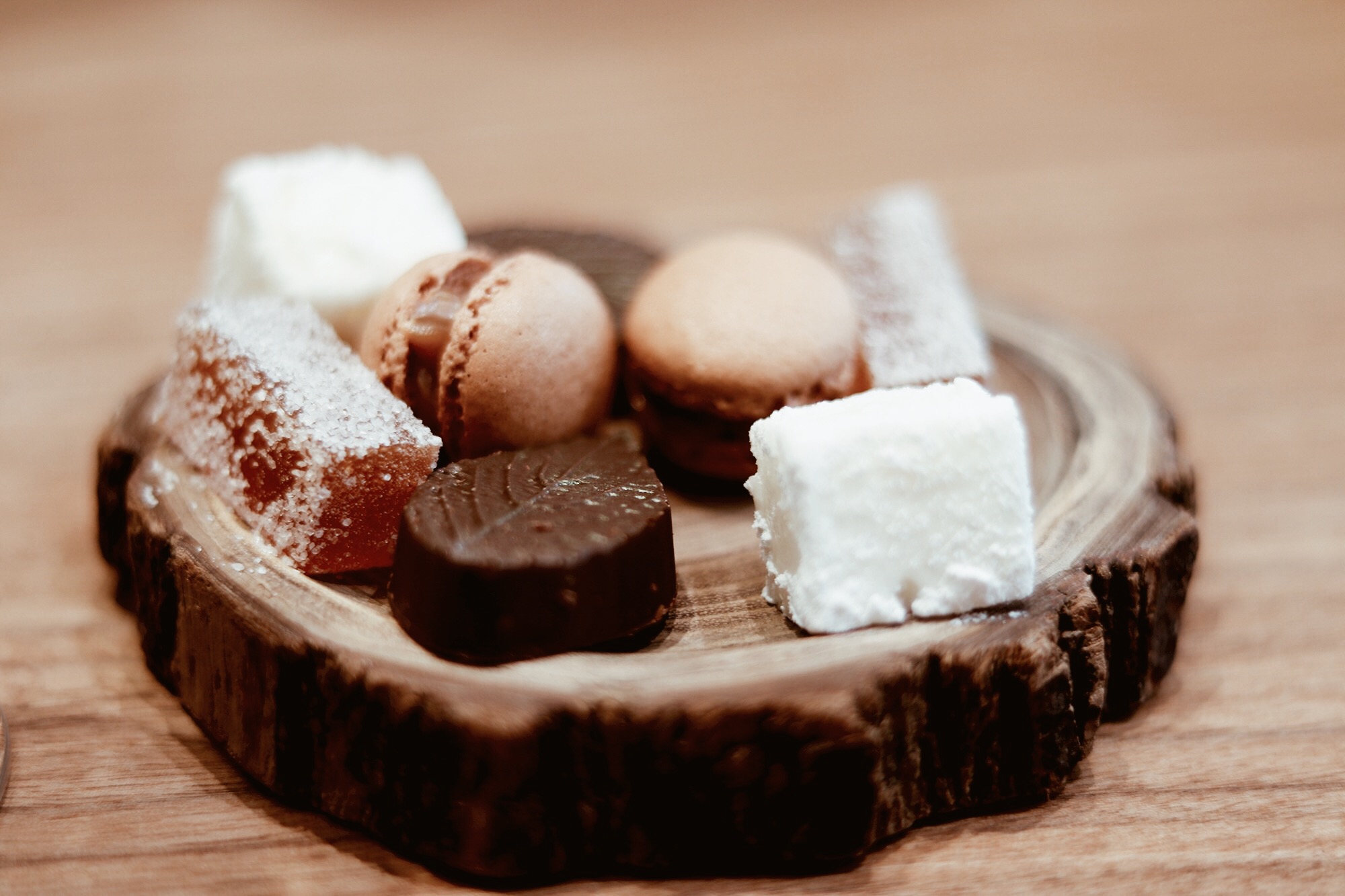 Costes Downtown