It is no secret that we have a special affection for the Middle East after living in Dubai for a couple of years and therefore we were very excited to finally get the chance to visit Doha!
We travelled on a direct flight from Copenhagen, had a smooth trip all the way and went easily through the airport before a short 20-minute drive took us to our hotel at Four Seasons. The hotel has everything you need with its own private beach, several pools and various excellent dining options while still being close to everything the city has to offer
We stayed in a spacious suite with a breath-taking view of the Persian Gulf, a nice living room, a large bathroom, and the most comfortable bed you can imagine (perfect to get a good night's sleep after travelling all day)
During our stay, we had the pleasure to experience delicious food at their Elements restaurant, which offers the daily breakfast buffet while also being a great option for a cosy dinner in great surroundings (a hint: their sushi is so good). One of the mornings, we decided to have a special treat and ordered in-room breakfast, so we could sit and listen to some good music, have talks and enjoy the spectacular view – the best way to start a day!
At Four Seasons we got the highest level of service, which I truly felt when I visited their spa and got their newest treatment: the Jet Peel Facil. It features pressurized oxygen that helps detoxify, exfoliate, and infuse deep into the skin giving the ultimate radiance. Just what I needed!
Four Seasons is close to everything, so we simply had to take a short drive to visit the National Museum of Qatar – the Desert Rose. The desert roses that have long bloomed under the hot Qatari sun has been immortalized in the form of the new National Museum of Qatar. I must admit that it is probably one of the coolest sites we have ever visited!
We went on a very interesting adventure through Qatar's rich heritage and culture and also visited the cool installation "Your Brain to me, My brain to you" from the Swiss artist Pipilotti Rist. The museum is a must-visit when you are in Doha.
Qatar is counting down to the World Cup, so you can feel the whole country is getting for the biggest football event on Earth. All the stadiums are completed, and everyone is ready to receive fans from all around the world with open arms. We cannot wait to follow how Brazil and Denmark will perform on the big stage, especially after having our wonderful visit.
Our Room View and Breakfast: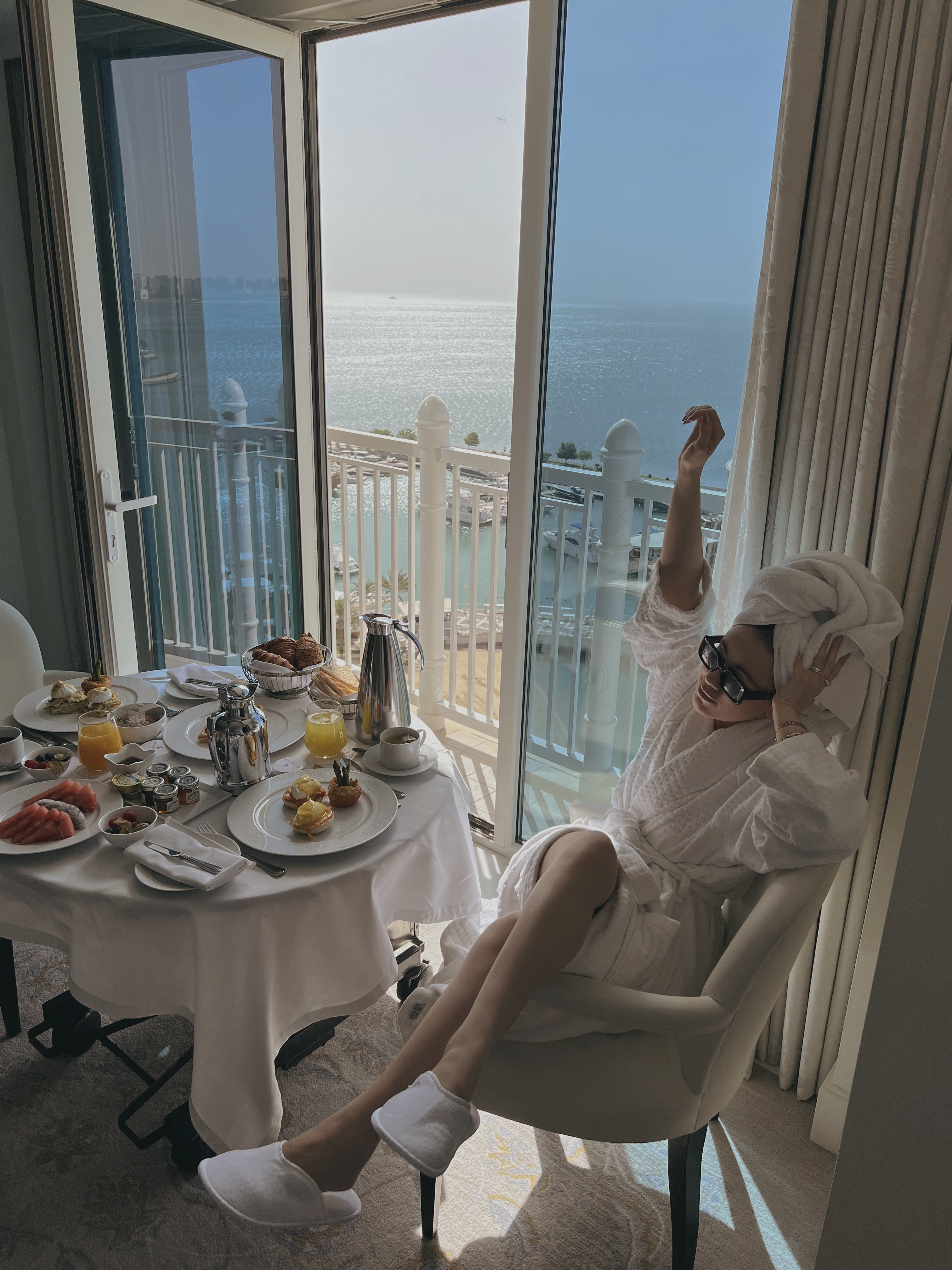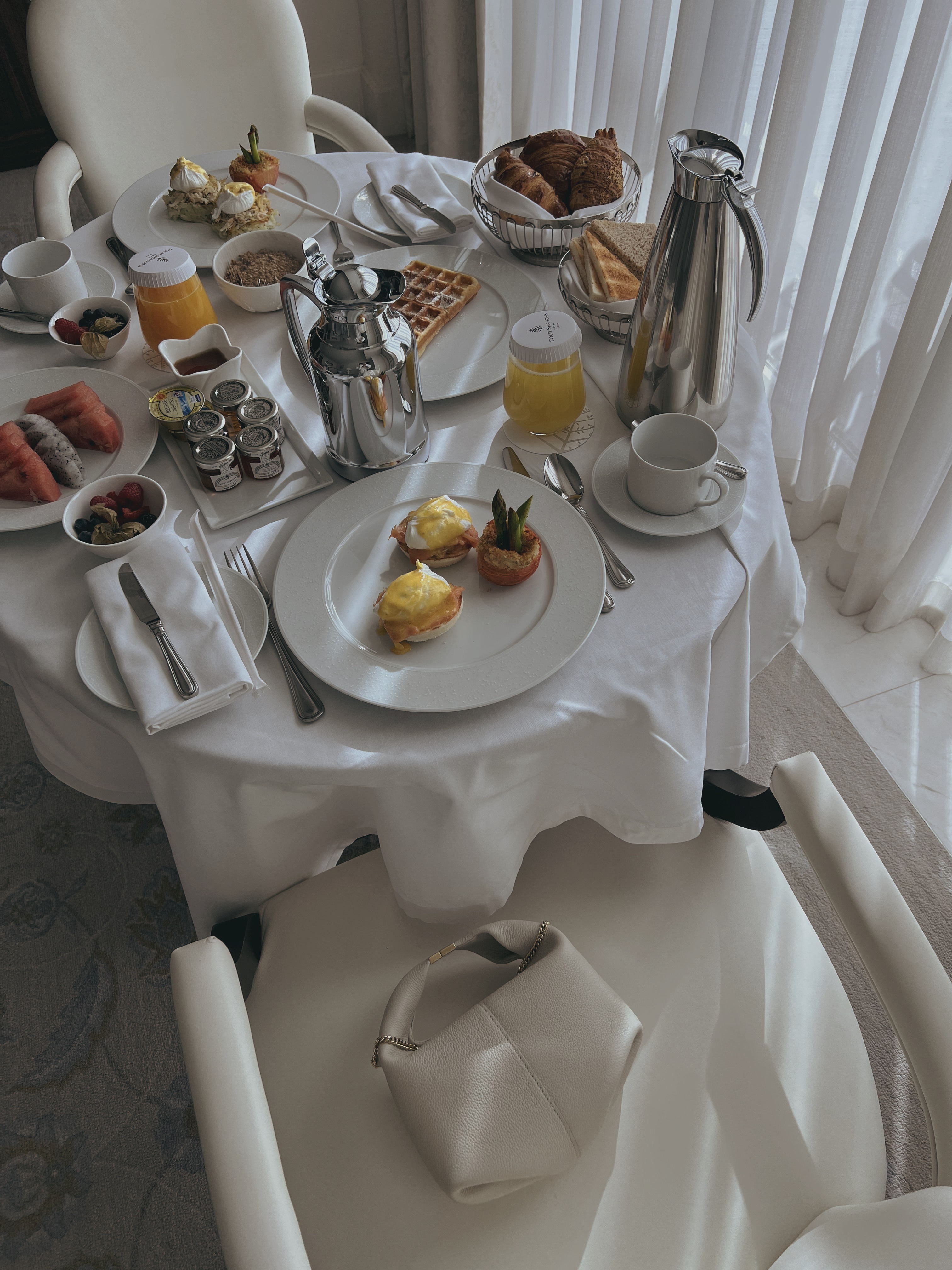 The Pools: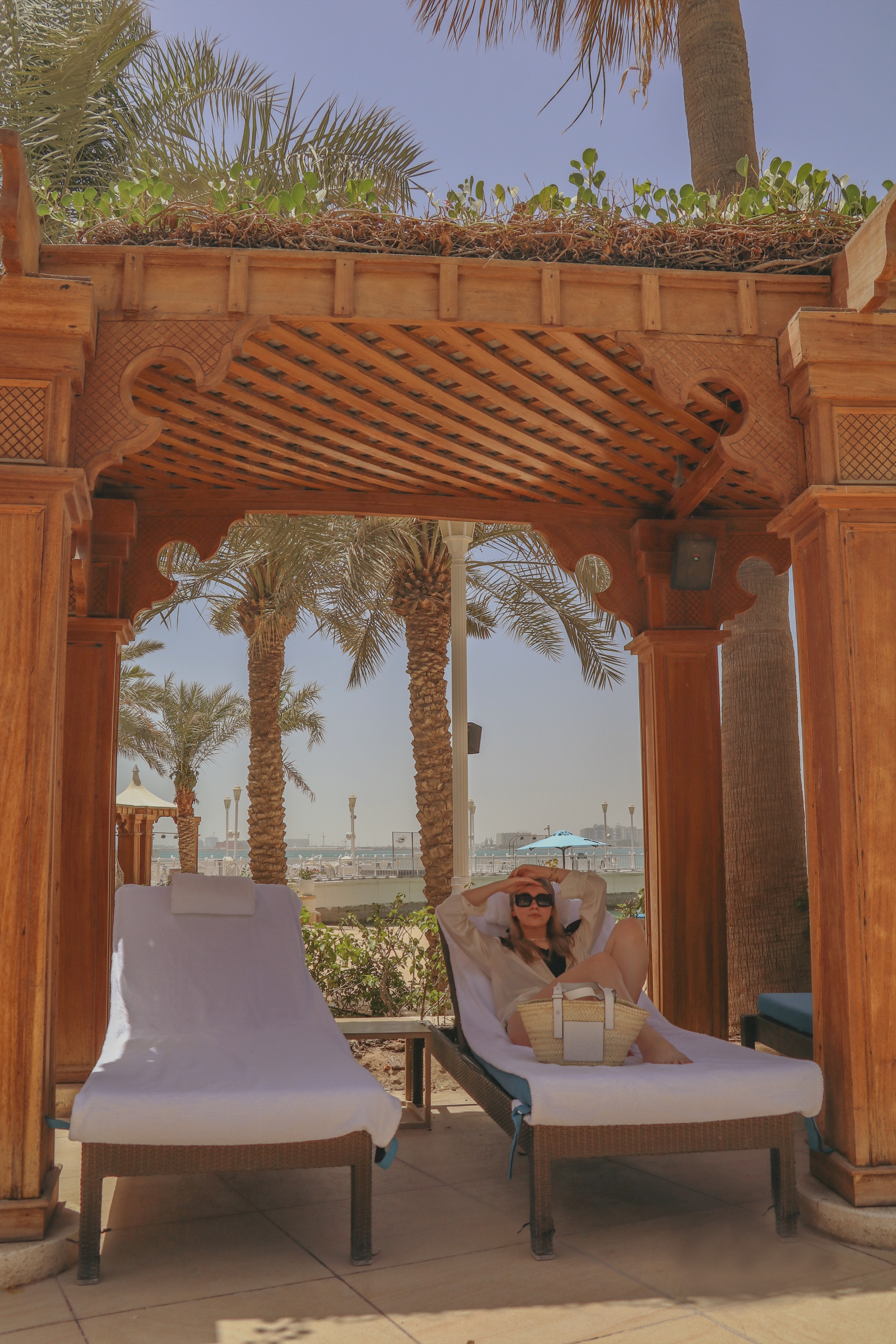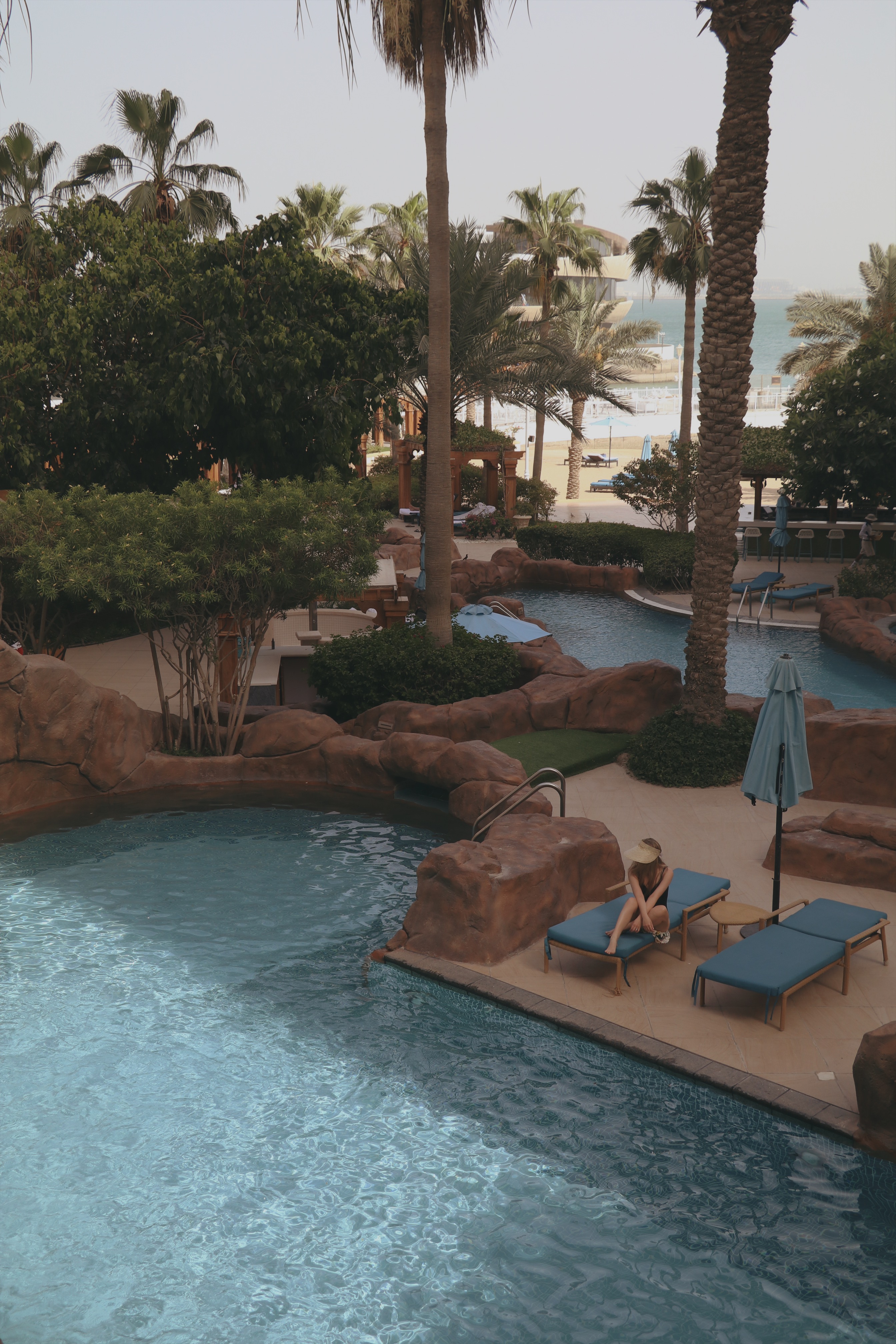 The Beachside: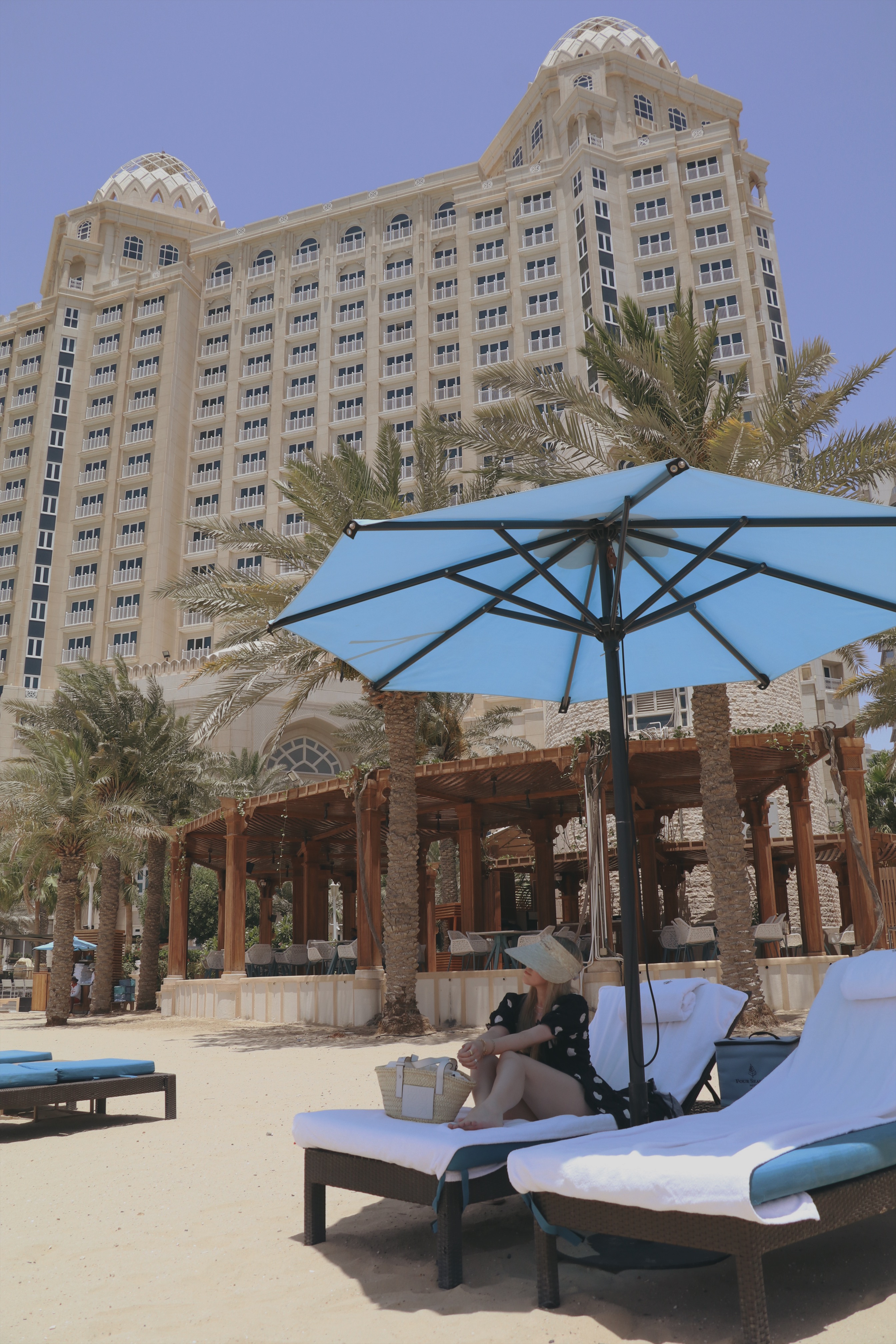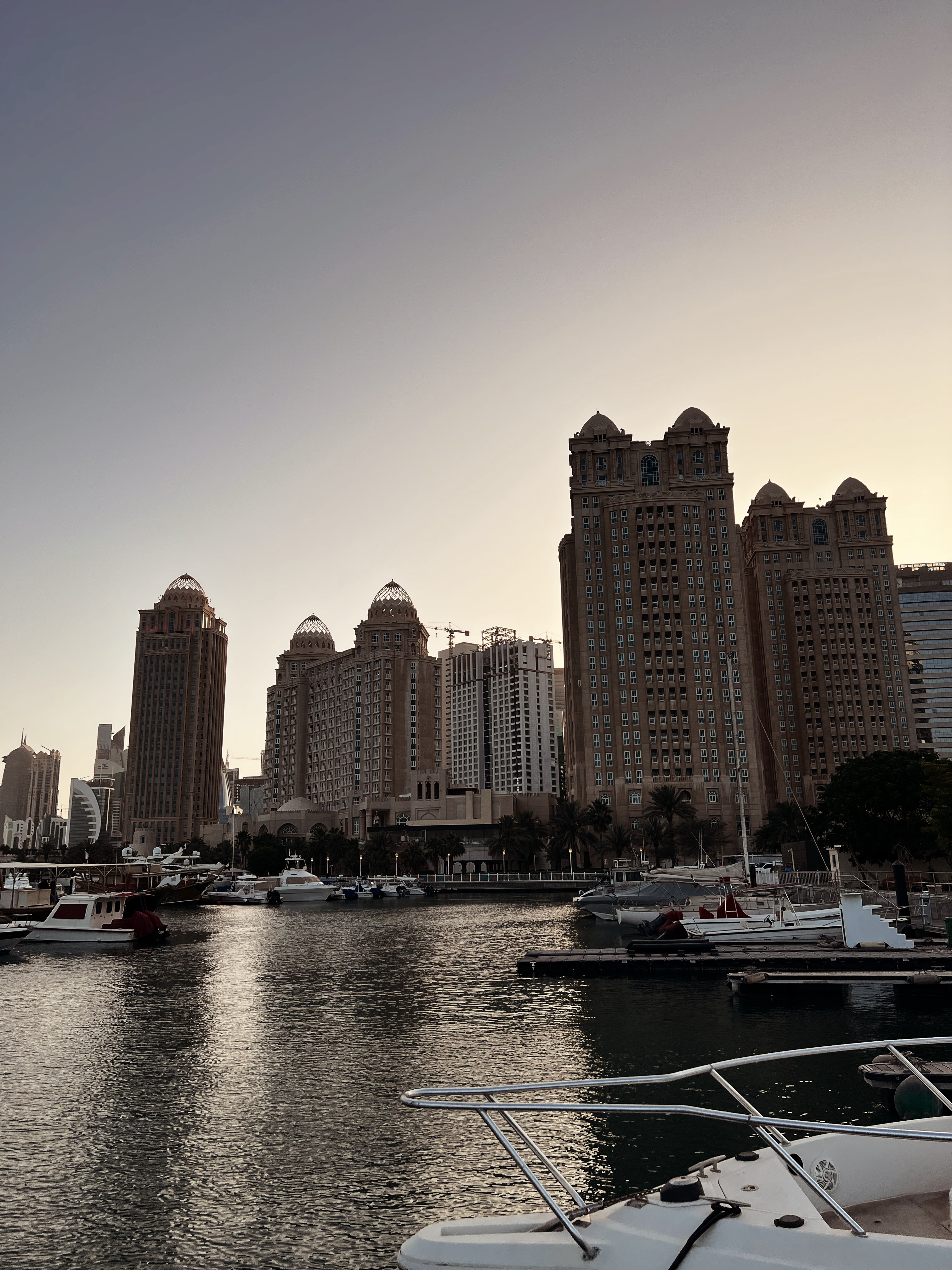 The Desert Rose: