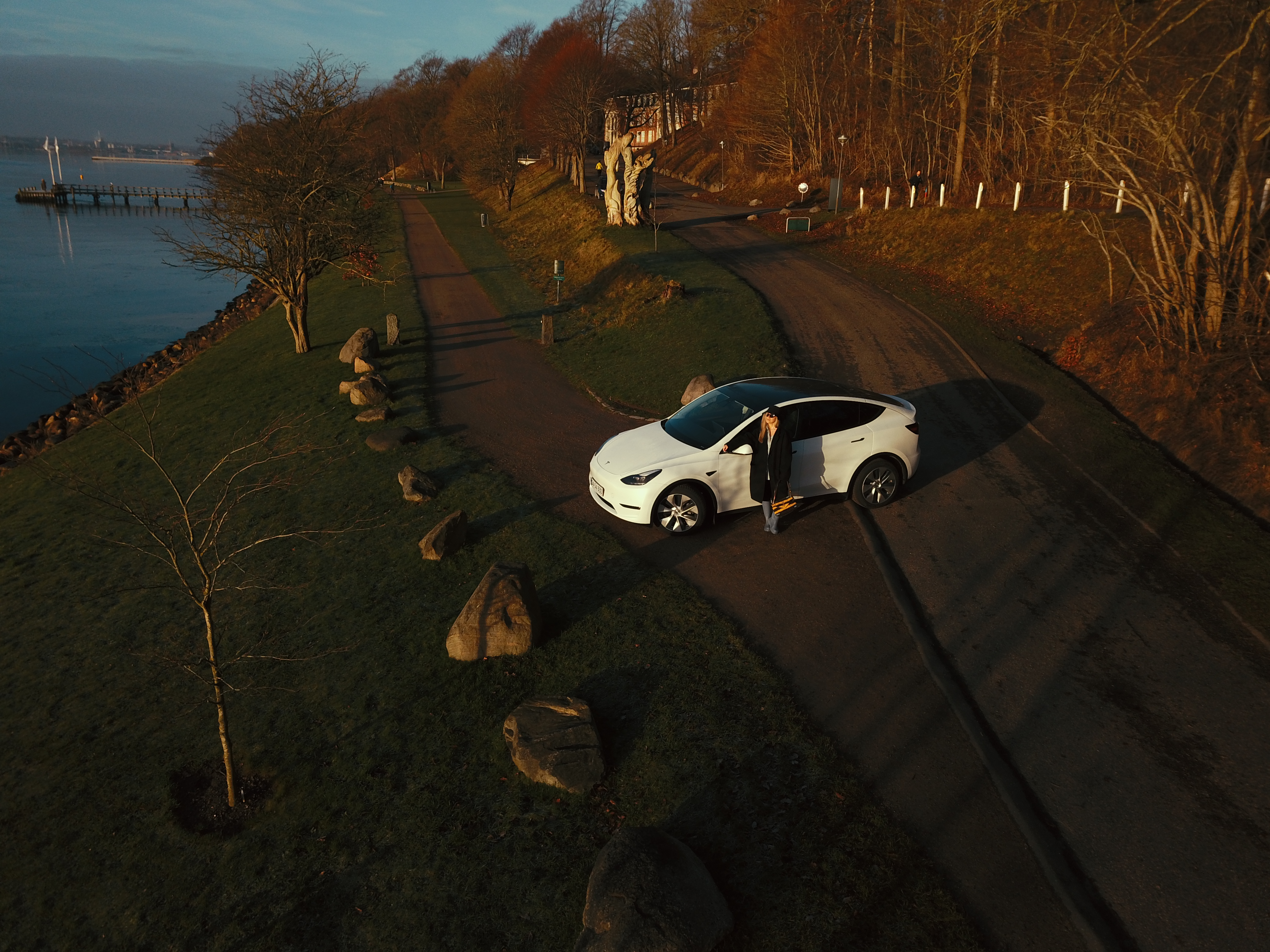 We decided to go on a small weekend road trip to Jutland to see family and drive around in the Kolding area. We had beautiful clear and sunny winter weather, so it was perfect for going on adventures. For the trip, we had the opportunity to try out the new Tesla Model Y, which was an extremely comfortable ride as the car is so spacious and fits up to 7 passengers. We were only two in the car, so we had an abundance of space to bring whatever we wanted.
The car is very fast and fun to drive and has a lot of nice features, we could therefore enjoy getting into a preheated car in the morning before popping on our favourite tunes on the built in Spotify to make our trip more enjoyable. We had a relatively long drive, so on the way we were guided to one of Tesla's 30,000 Supercharger stations worldwide, where we could easily plug in the car to recharge, have ourselves a break and try out the Karaoke mode.
Next morning, we got up early and drove to the fjord where we witnessed the most beautiful winter sunrise and set the car into camp mode, so we could keep nice and warm without using a lot of power.
It was an amazing experience trying out the Model Y and we absolutely fell in love with this car!
On the Road: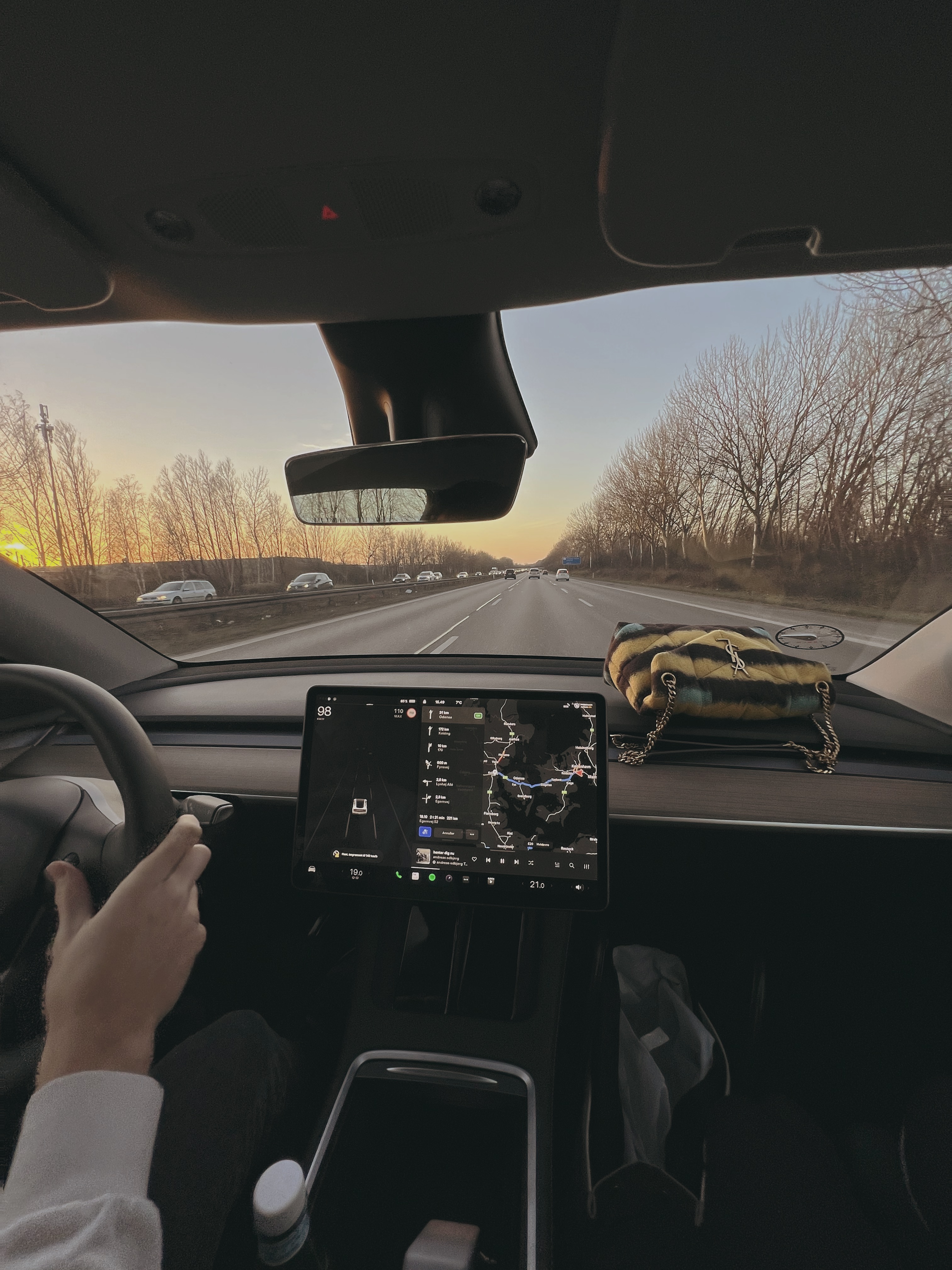 The most beautiful morning: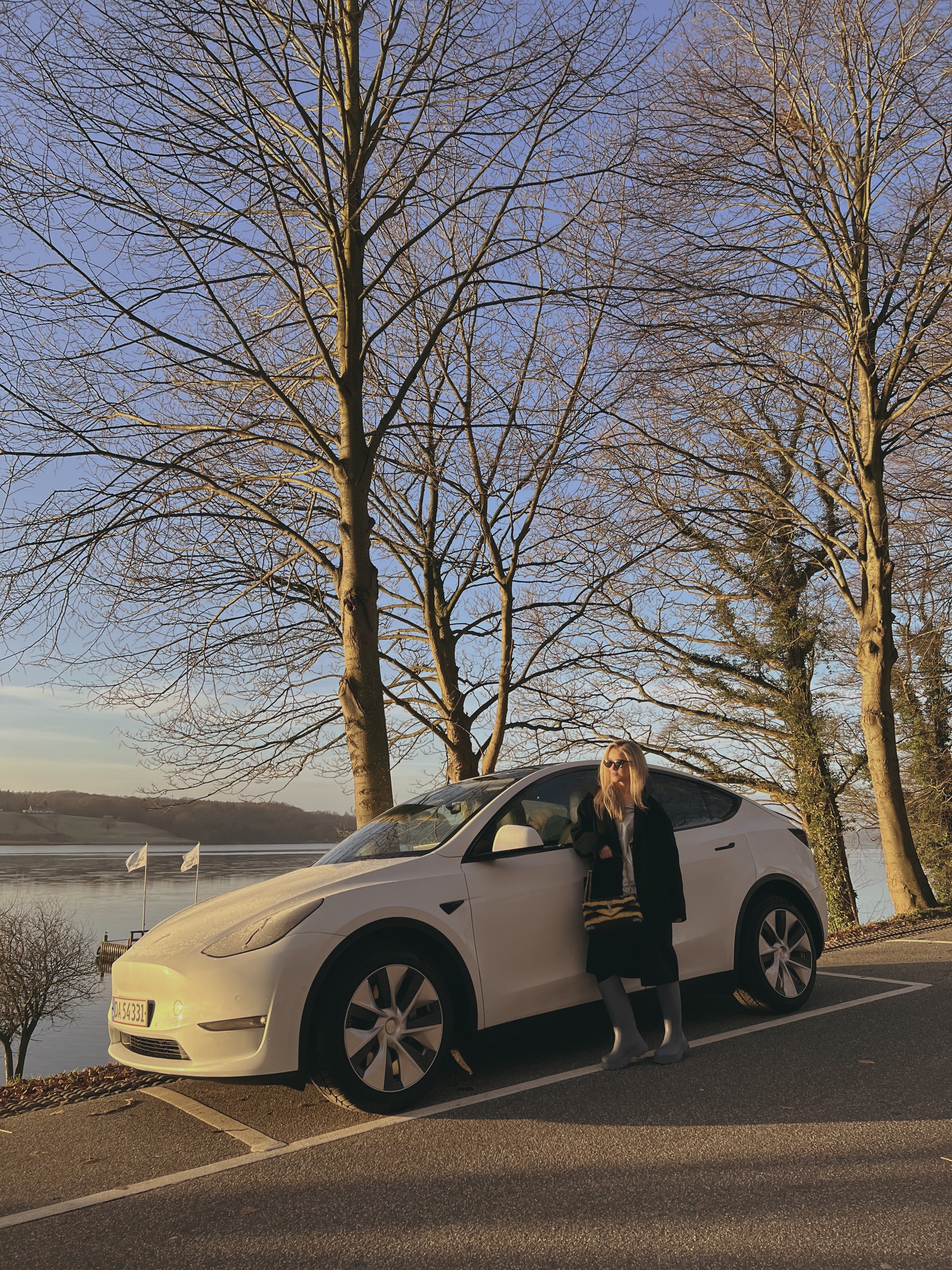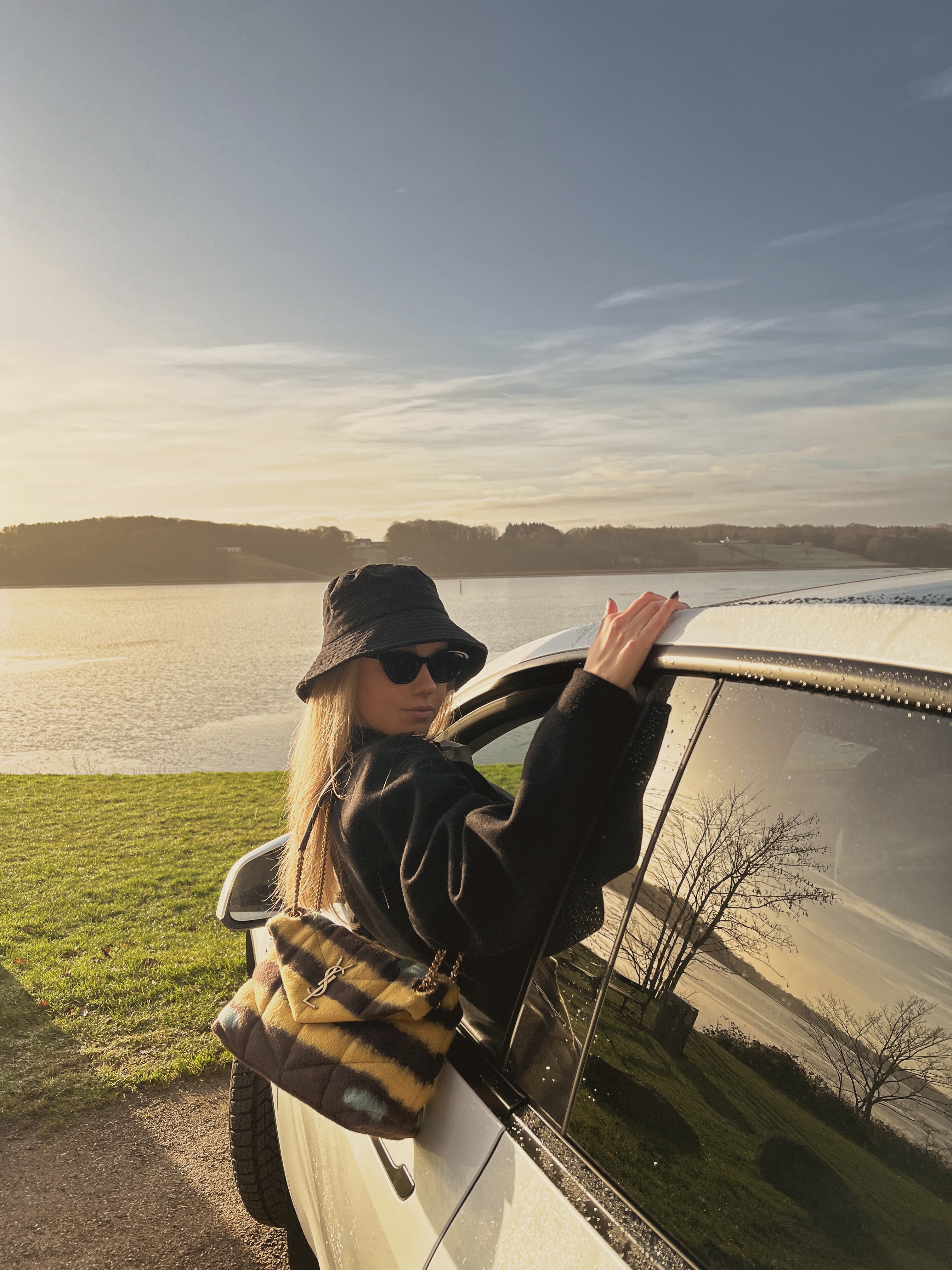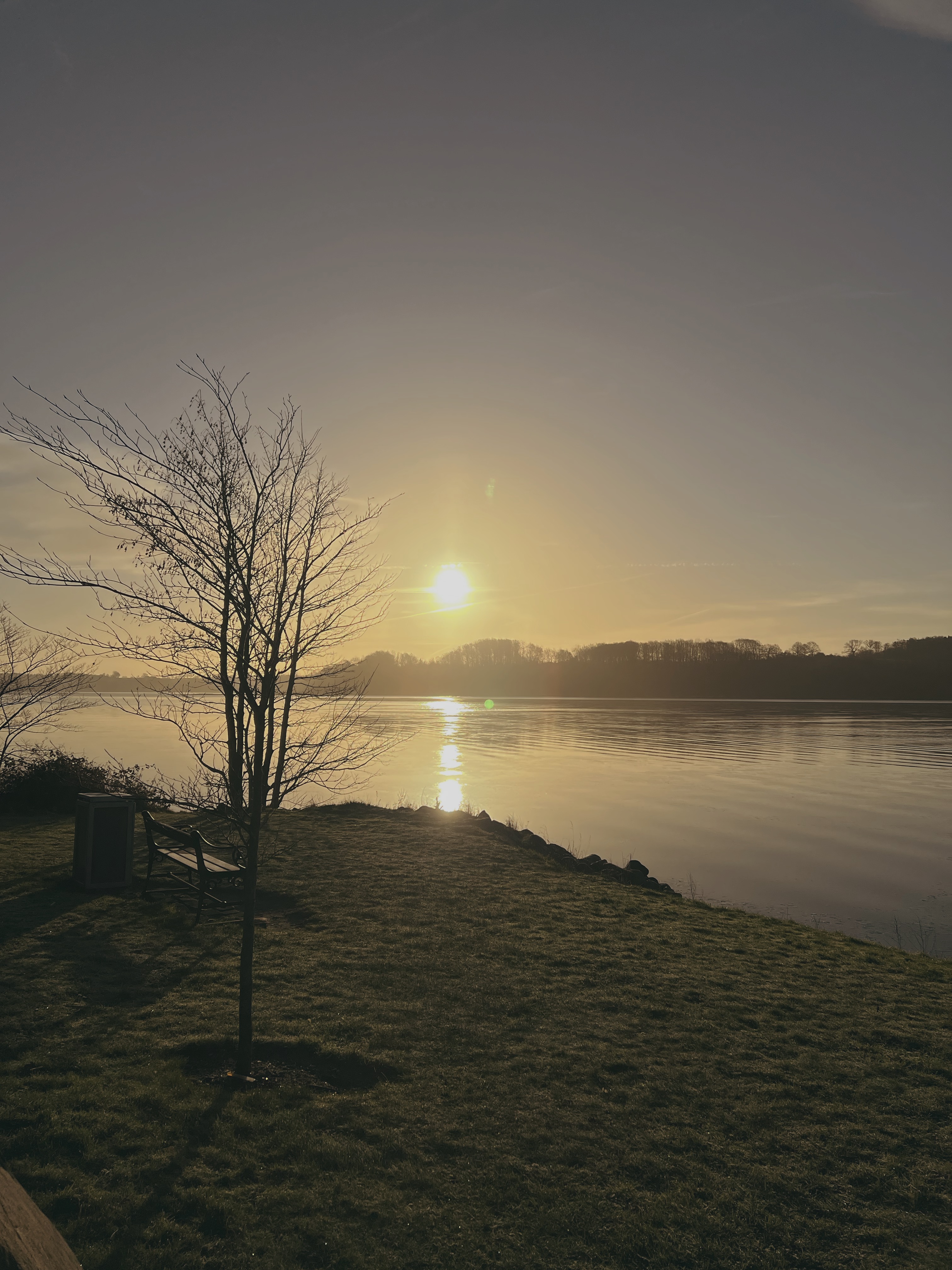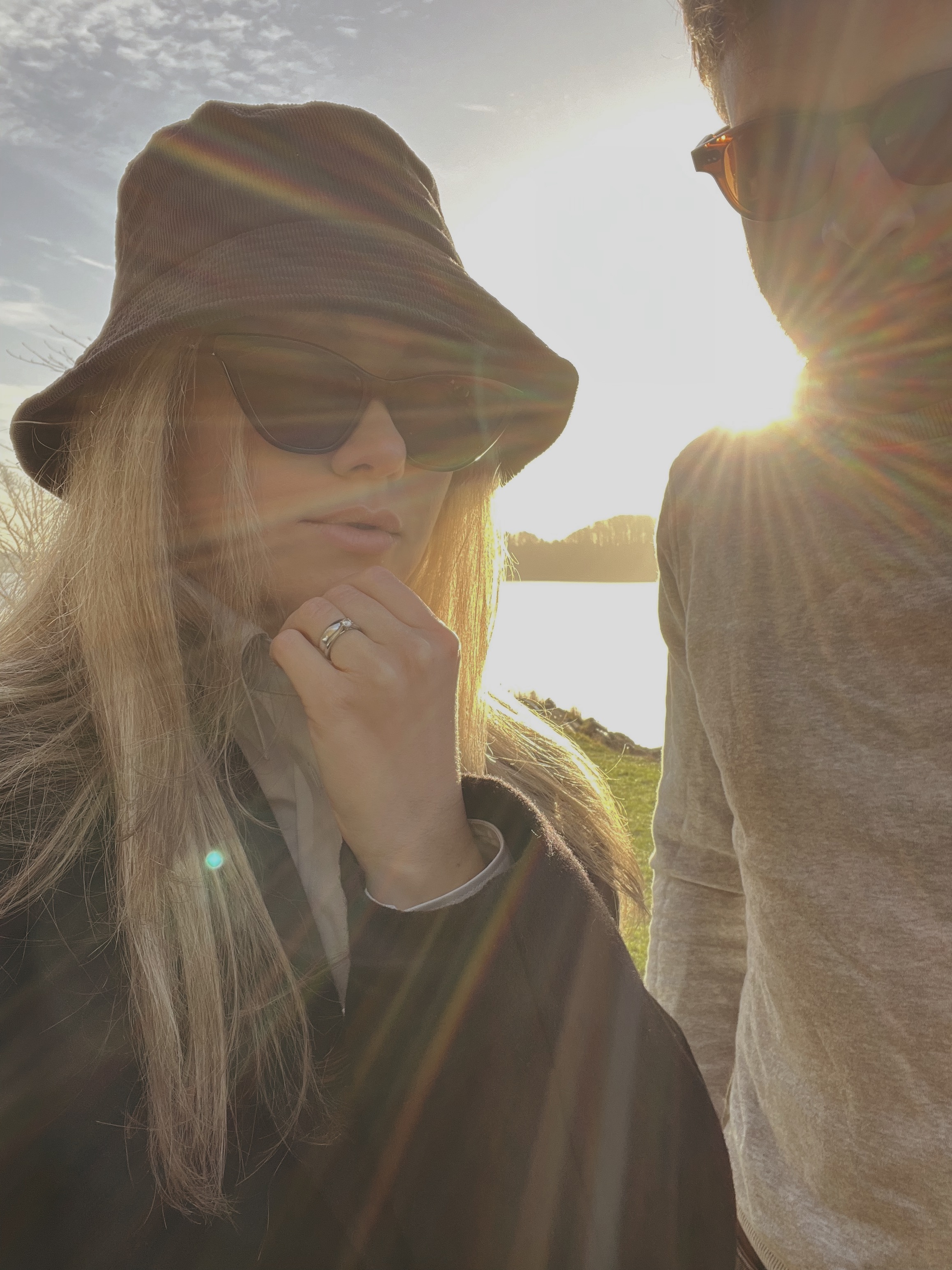 Easy and Fast Charging: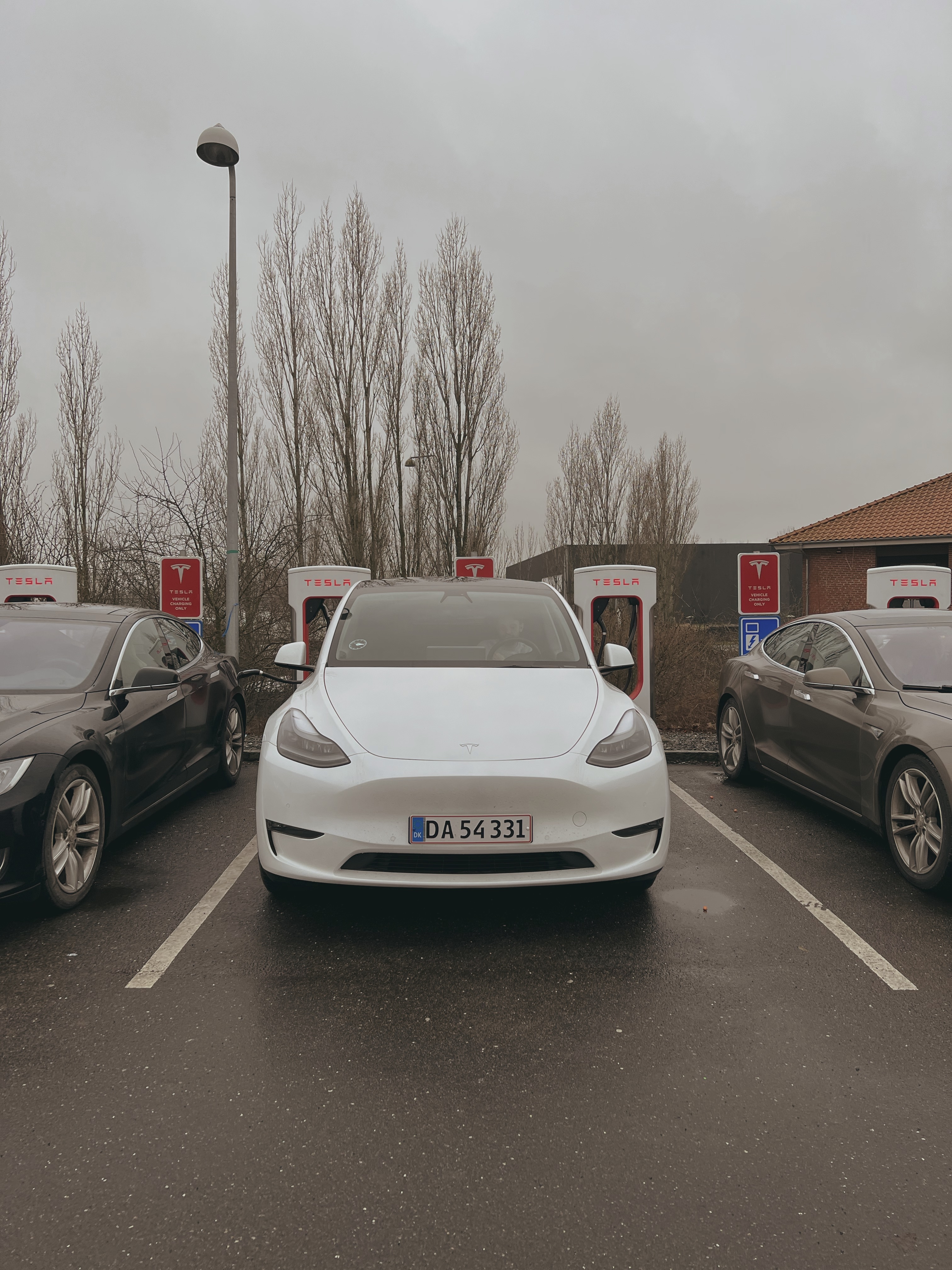 About Tesla: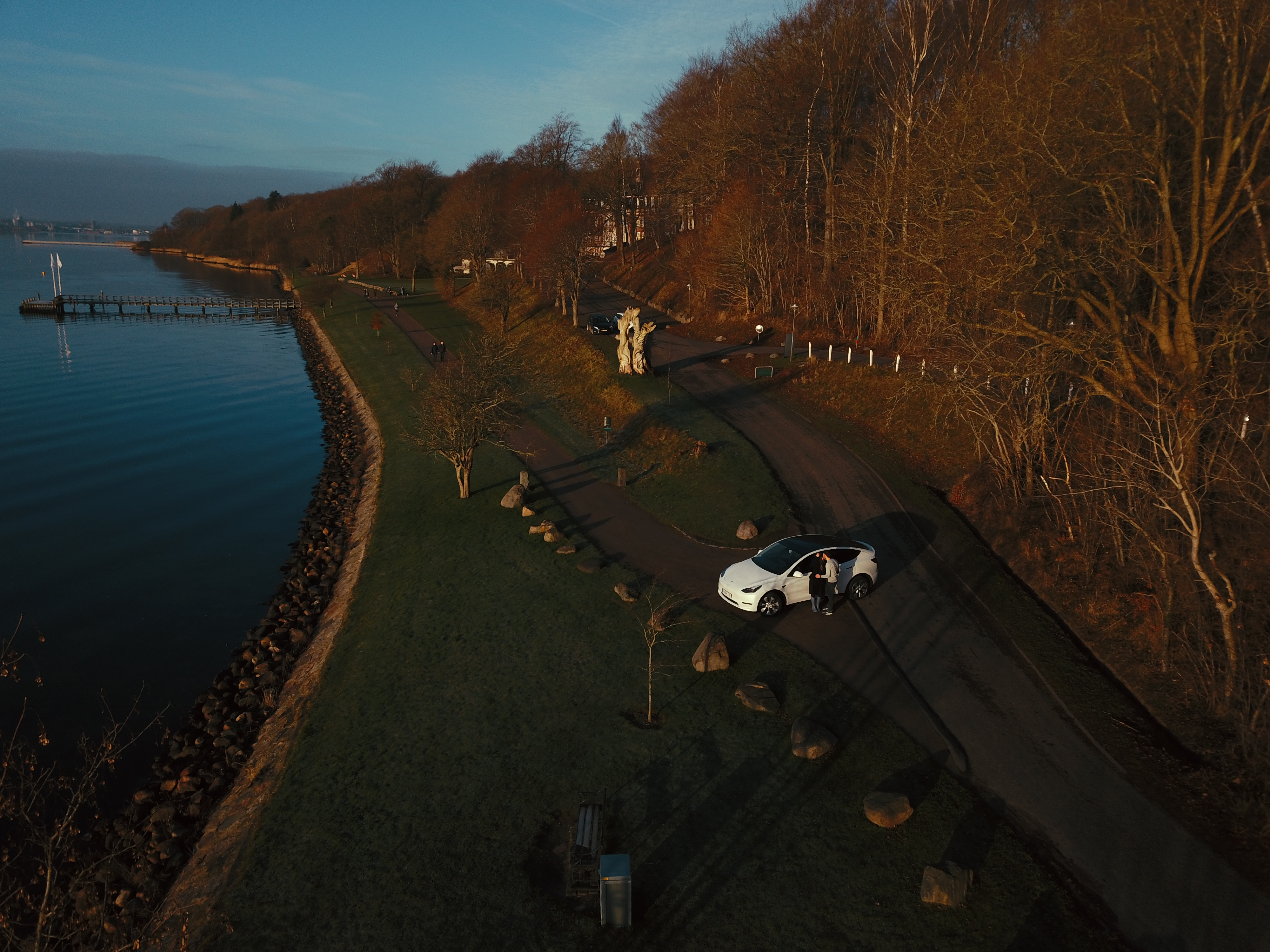 10 things to know about Tesla:
1- They make 100% electric cars with the mission to accelerate the world's transition to sustainable energy and transport.
2- Tesla was founded in 2003 by a group of engineers who wanted to prove that people didn't need to compromise to drive electric – that electric vehicles can be better, quicker and more fun to drive than gasoline cars. Since then, we've gone from zero cars to almost 2 000,000 cars on the road worldwide, in just 18 years.
3- You can buy a Tesla in two minutes online at home, on your phone or even from another Tesla.
4- You can charge in the comfort of your own home or drive from the Arctic Circle to the Southern tip of Spain using 730Supercharger locations across Europe with 7000+ chargers, built to enable long distance travel.
5- Tesla has hundreds of mobile service cars and vans, which save its customers the time of travelling to and from a service centre, and help remove 80% of the volume from new and existing Tesla service centres. Since Tesla vehicles are always internet connected, 90% of issues can be identified and diagnosed remotely, before a car is inspected by a technician, allowing Tesla to order parts in advance and even notify customers that there's an issue before they notice it.
6- Tesla currently produces four S3XY cars – Model S, Model X, Model Y and Model 3. In its first week, Tesla's first mass market car, Model 3, received over 325,000 reservations, making it the single biggest one-week launch of any product ever and became the most delivered car in Europe in September 2021. Model Y repeated this in several European markets in December 2021 – most delivered car, all categories.
·7- All Tesla vehicles are built with the hardware for full self-driving capability, including eight external cameras that feed our Tesla-developed neural net, 12 ultrasonic sensors for detecting nearby obstacles and a powerful on-board computer that process these inputs in a matter of milliseconds.
8- Currently, this hardware is used to enable Autopilot, Tesla's driver assistance software. As of November 2018, Tesla owners had driven 1,5 billion miles with Autopilot engaged, the distance to the Sun x 10 or 40,159 times around the Earth.
9- Because every Tesla is connected, Tesla cars are able to get better over time with software updates and the introduction of new features through over-the-air updates. Software updates for the life of the car mean that features and functionality are always getting better.
10- Tesla vehicles come with hidden Easter eggs such as Santa Mode, Atari games and 'Emissions Testing' mode and other cool features like the S3XY light show, new to our latest V10 software update.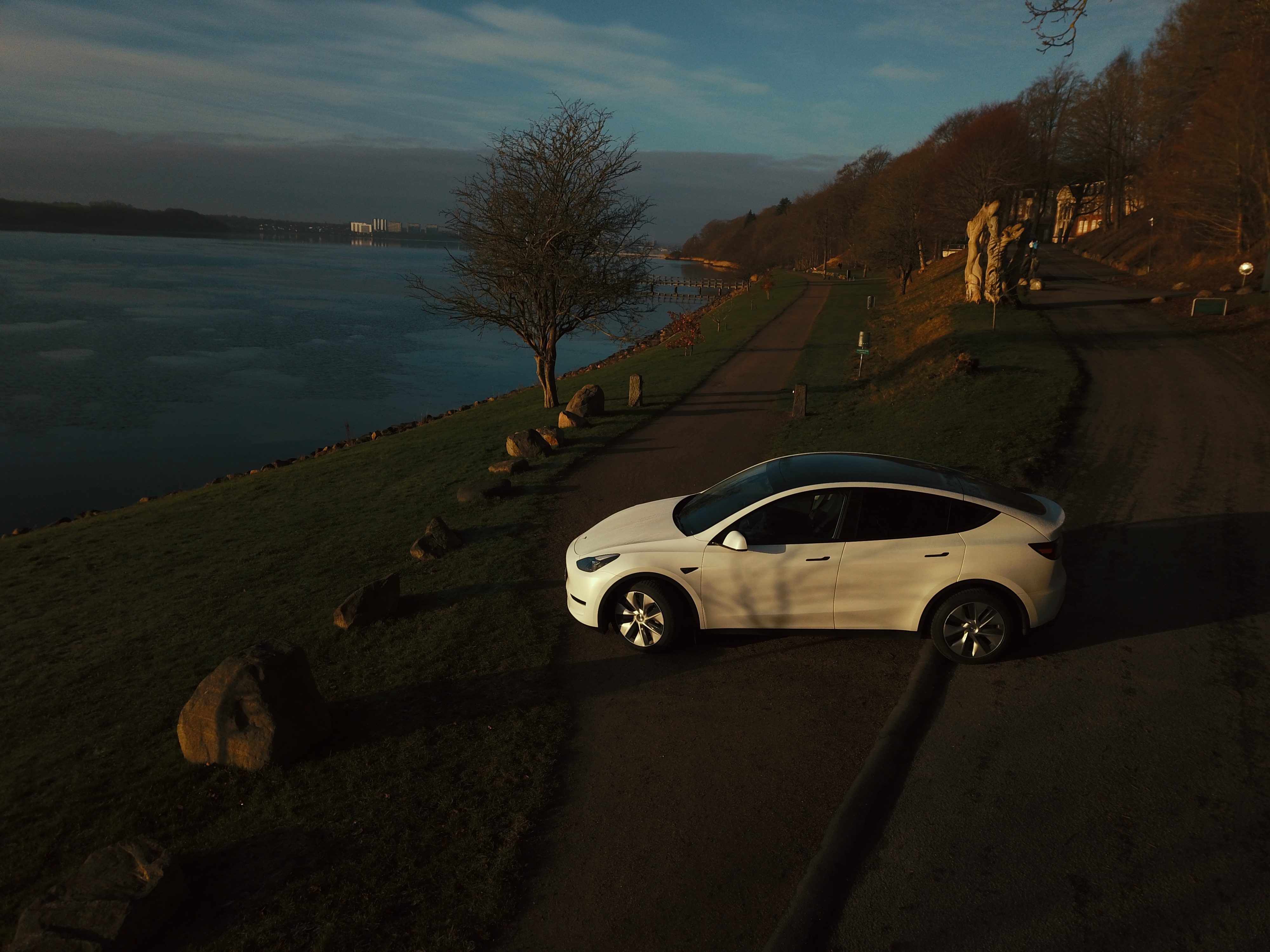 Click here to know more about Model Y.