October to April is the period where you will find the best weather in Dubai! And if you, like me, have been used to living in the Northern part of Europe, it is a very nice change to kick off the boots and coats and put on shorts and flip flops instead! A few weeks back, we were invited to experience Dubai's latest hotspot, the new hotel Sofitel The Obelisk.
The hotel, located at a sophisticated and chic address in the epicenter of luxury, elegantly merges modern French art de vivre and ancient Egyptian heritage with the essence and culture of the UAE. From the moment you enter the hotel lobby, you know you are about to embark on a very special experience.
The welcome to Obelisk´s universe is quite unique as you pass through the entrance: a nine meter-wide and four-meter-tall golden falcon, a symbol of the national bird and pride of the United Arab Emirates. Afterwards you are immediately transported to the Valley of the Kings and Queens in Luxor, Egypt, thanks to the immense pillars showcasing hieroglyphics of timeless serenity. Further adding French charm infused with Egyptian touches, two magnificent stained leaded glass chandeliers inspired by French Tiffany Lamps, are in the shape of the Nile lotus flower, handcrafted in Egypt and weigh three-tons each as they gracefully hang from the ceiling.
We started our experience at Obelisk by trying a delicious Afternoon Tea at the Bijou Patisserie. It was such a lovely afternoon with playfully delicate pastries, light bites and signature creations with a unique combination of flavors created with passion. Everything presented beautifully, as you can see in the pictures.
The next day we enjoyed their "Le Grand Breakfast" at La Veranda, impeccable service and super delicious food, we especially loved the beautiful interior and the ceiling of the place, super cozy! After breakfast we decided to enjoy the warm and sunny weather by the pool, so nice! To put the cherry on the ice cream when it comes to relaxation, we went to the Sofitel SPA with L'OCCITANE and had the BEST time with our rejuvenating treatments using the latest products in French Cosmetology. I must say that is an ultimate wellbeing experience, highly recommended.
After our spa time, we still had time to enjoy the most beautiful sunset from our window before we got ready for our special dinner at Brasserie Boulud.
Designed by the celebrity chef Daniel Boulud, best known for Daniel, his 2-star Michelin restaurant in New York, Brasserie Boulud brings the true meaning of gastronomie francaise to Dubai. The restaurant serves simple, fresh and seasonal dishes, hand crafted to create authentic and appetizing experiences all designed by the talent Boulud. From a delicious Burata to the lobster risotto and a very special meringue, everything was just delicious.
We had an incredible few days at The Obelisk and cannot wait to return for more unique experiences!
Room details: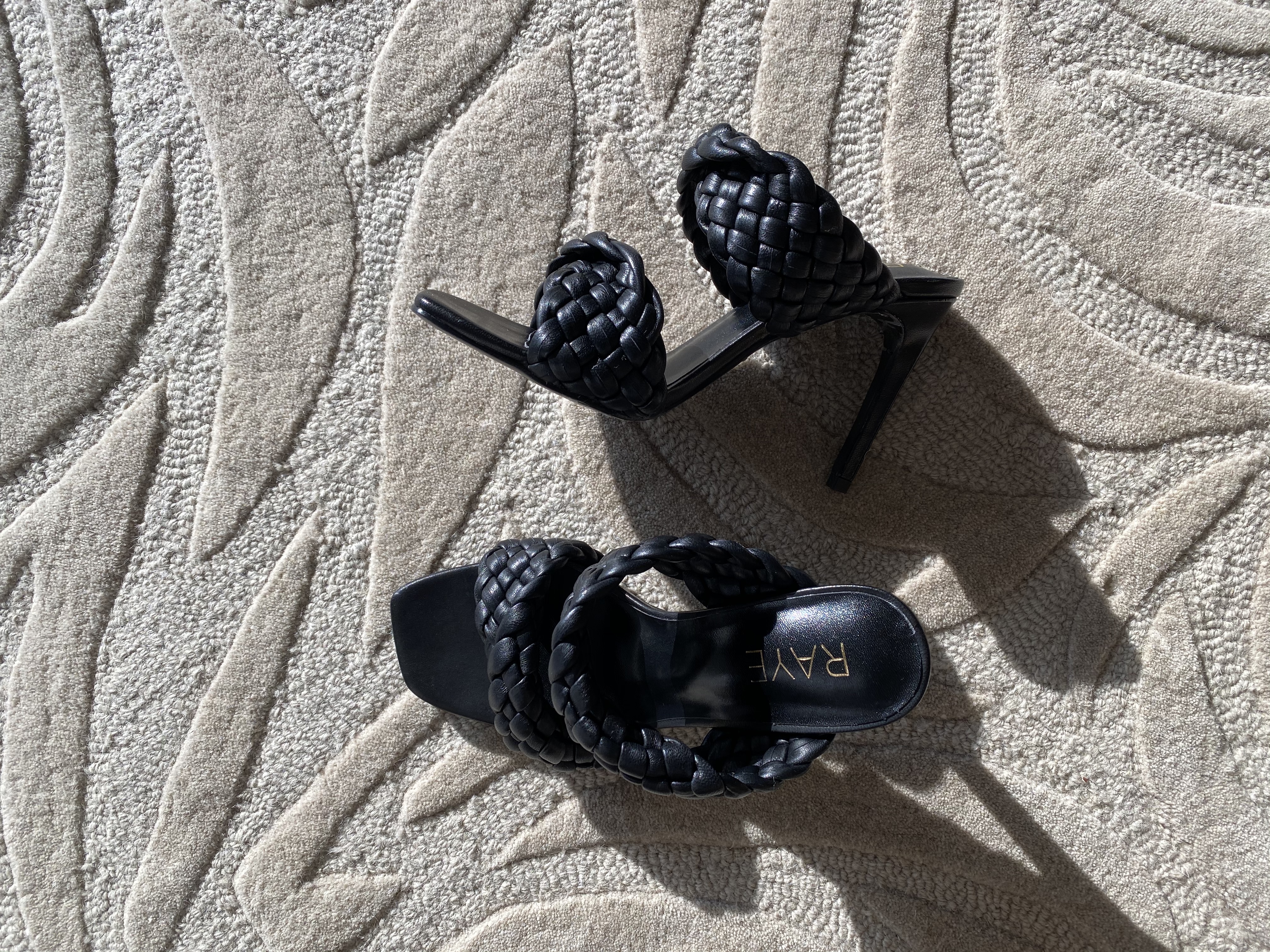 Afternoon Teat at Bijou Patisserie: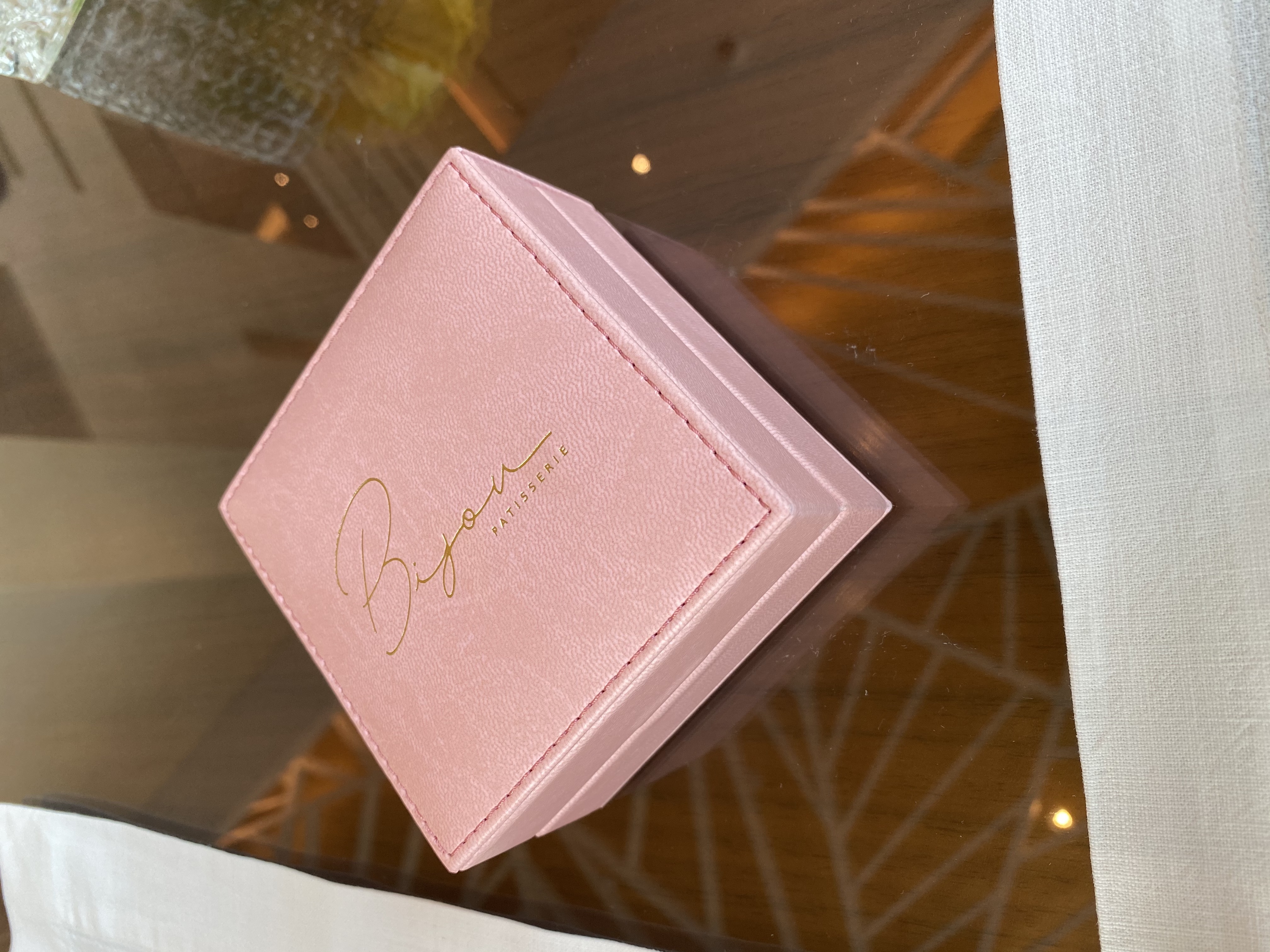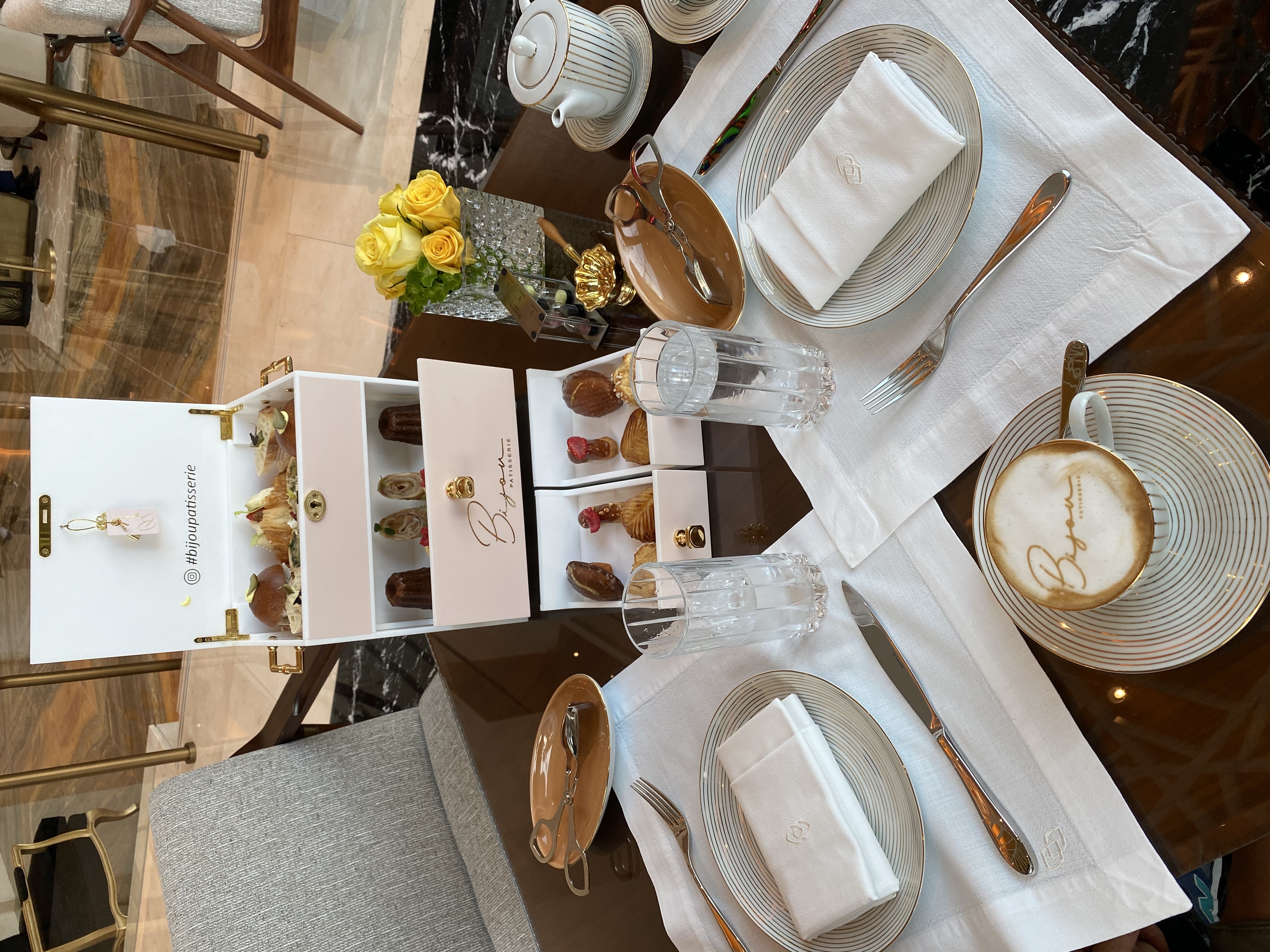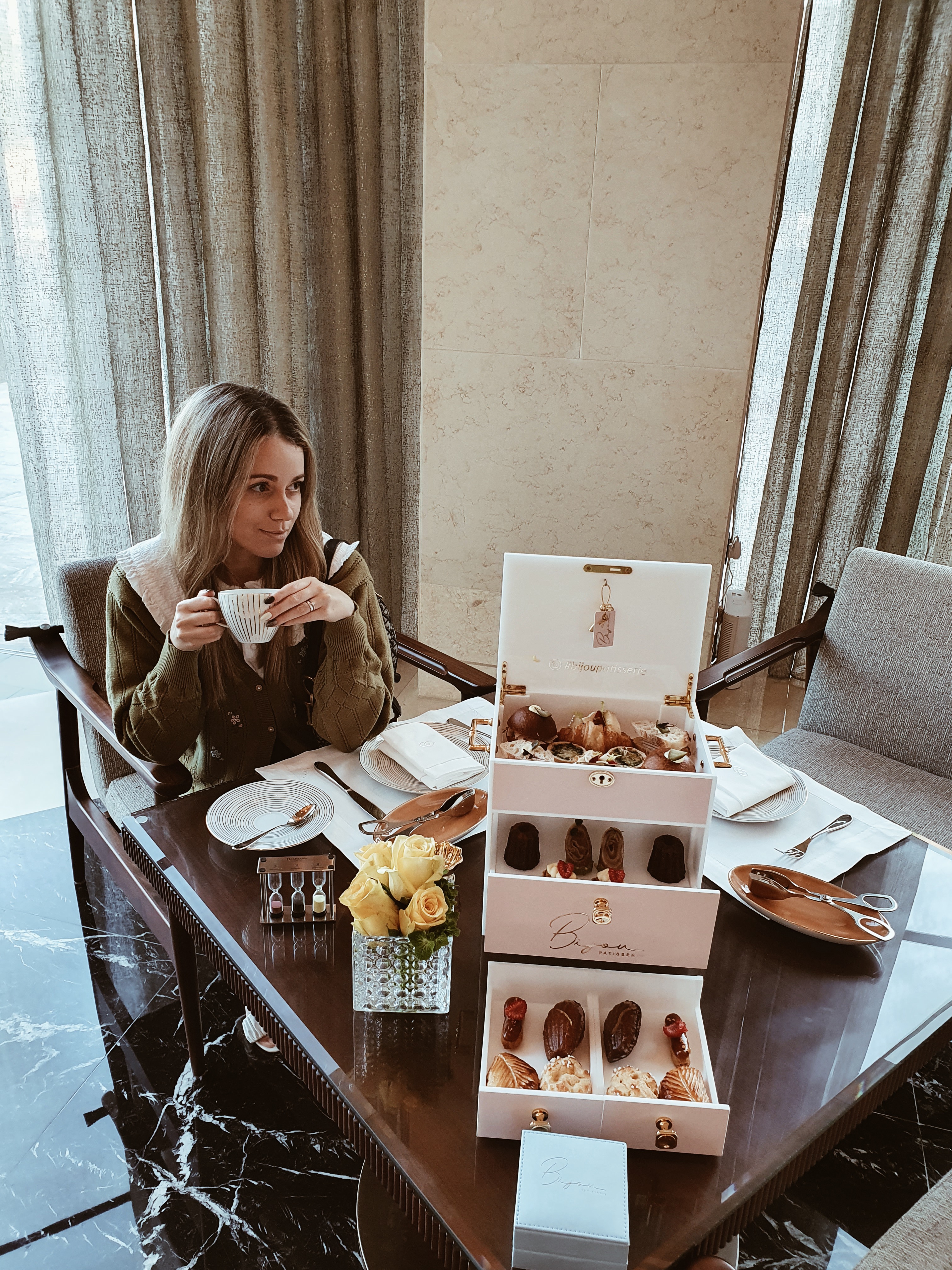 The Lobby: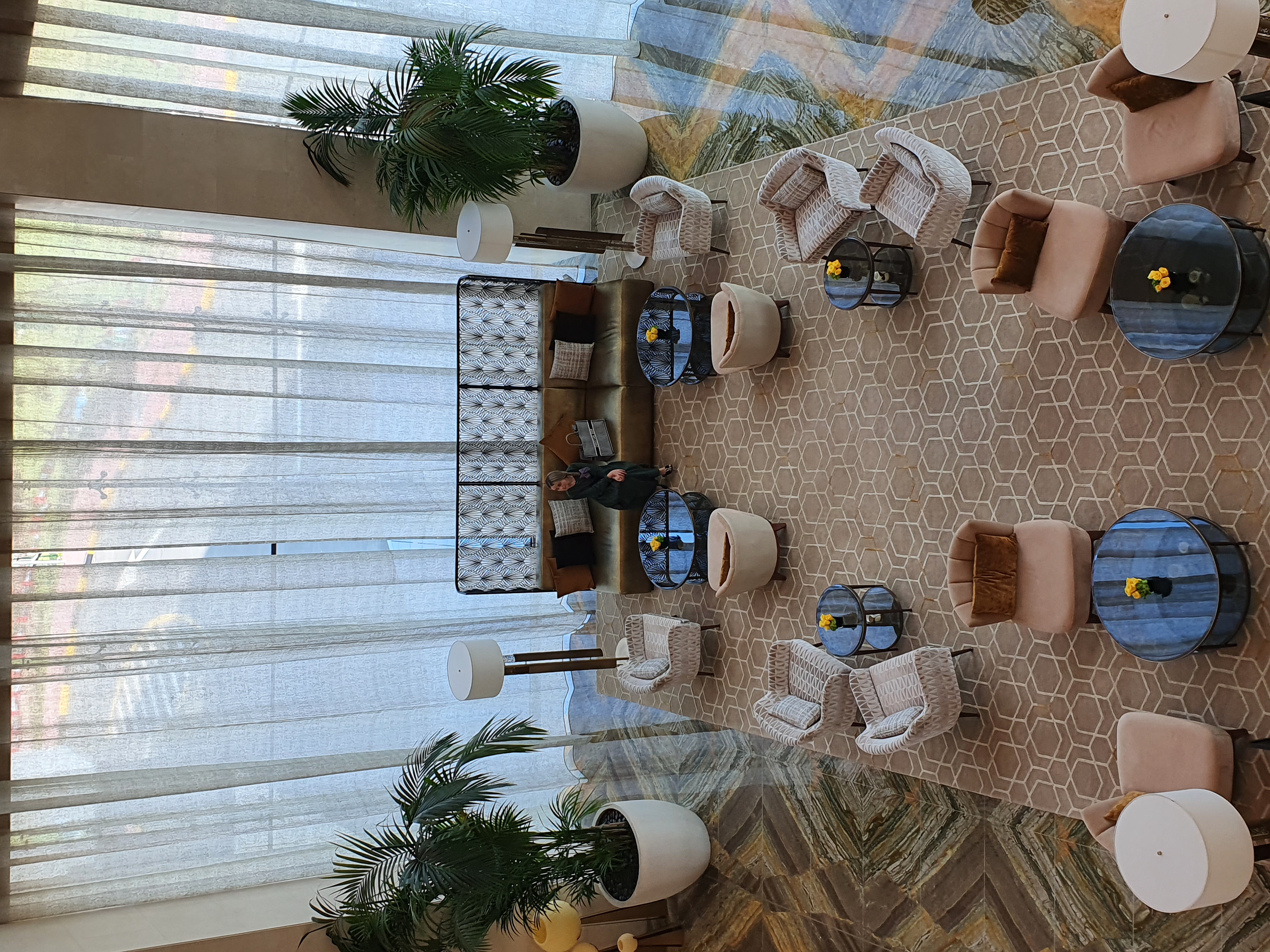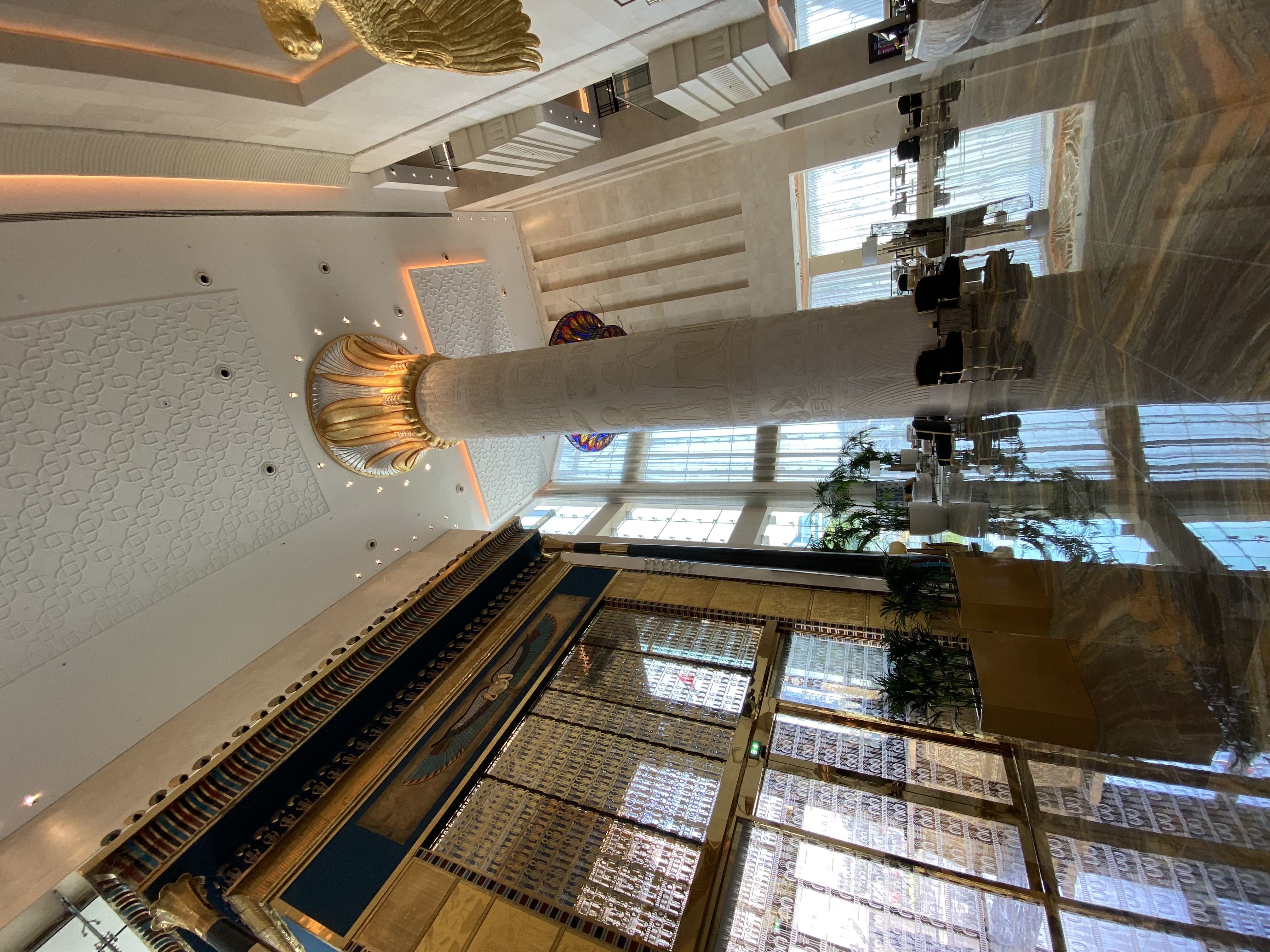 Breakfast at La Veranda: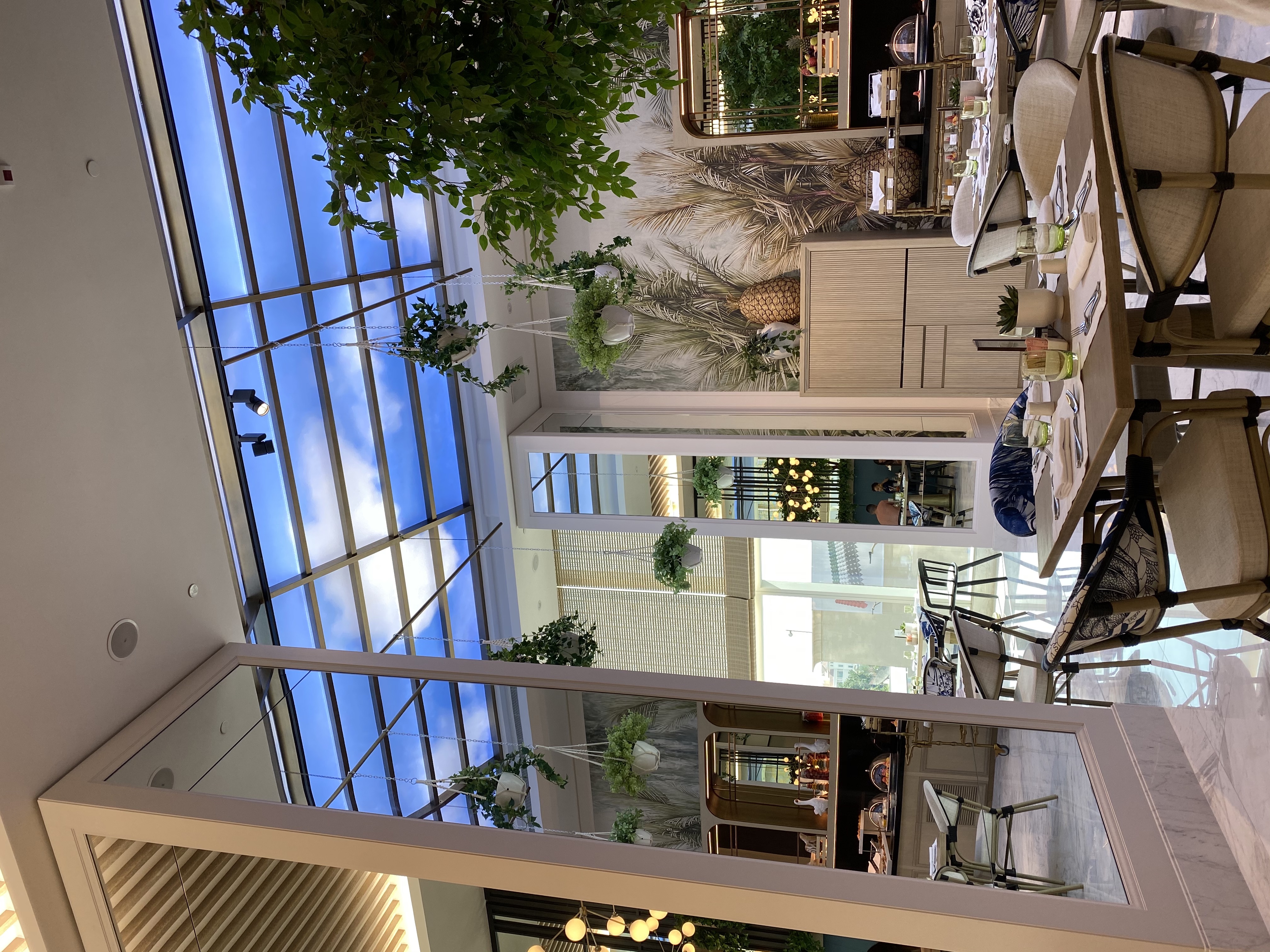 Pool time: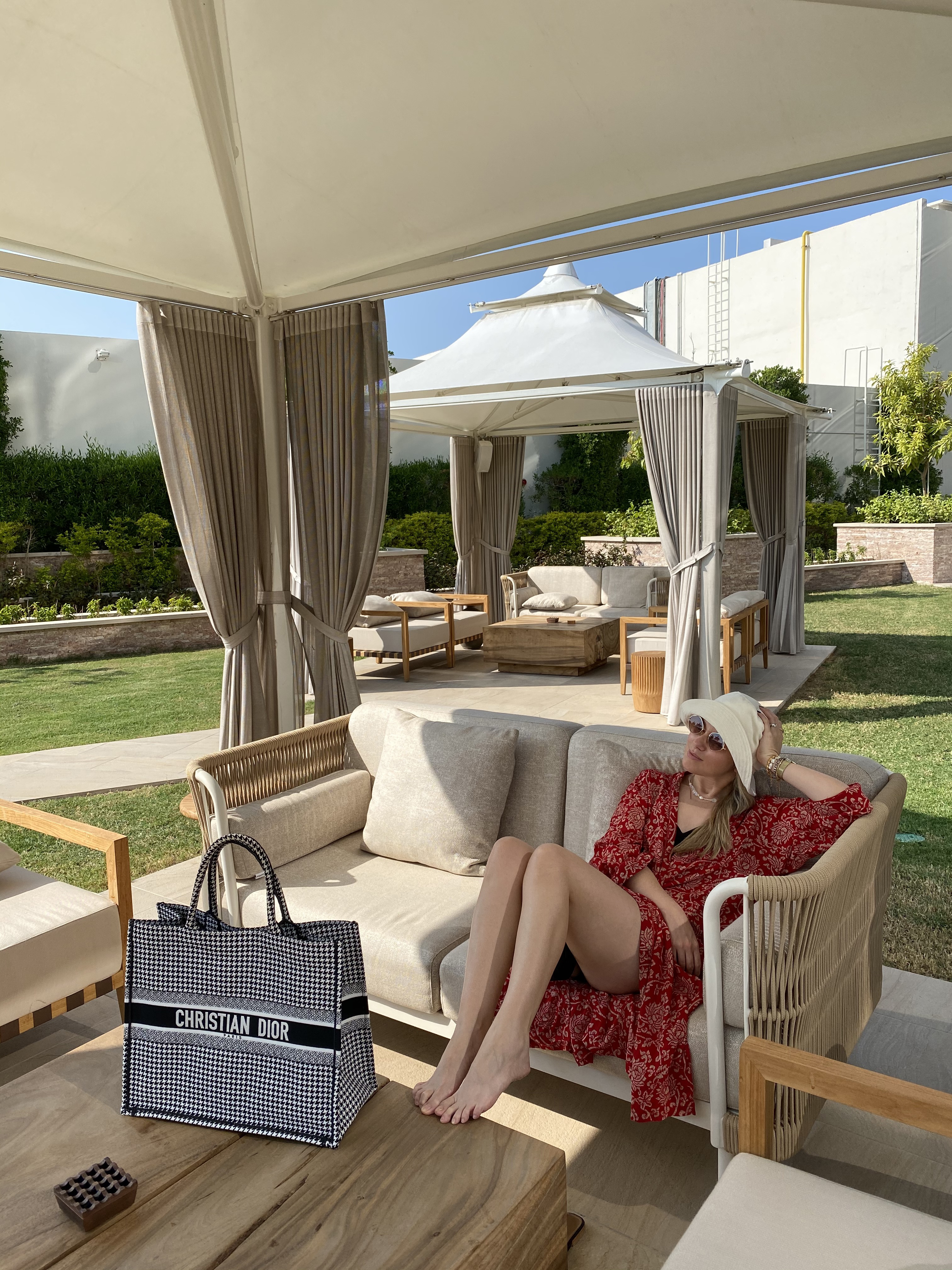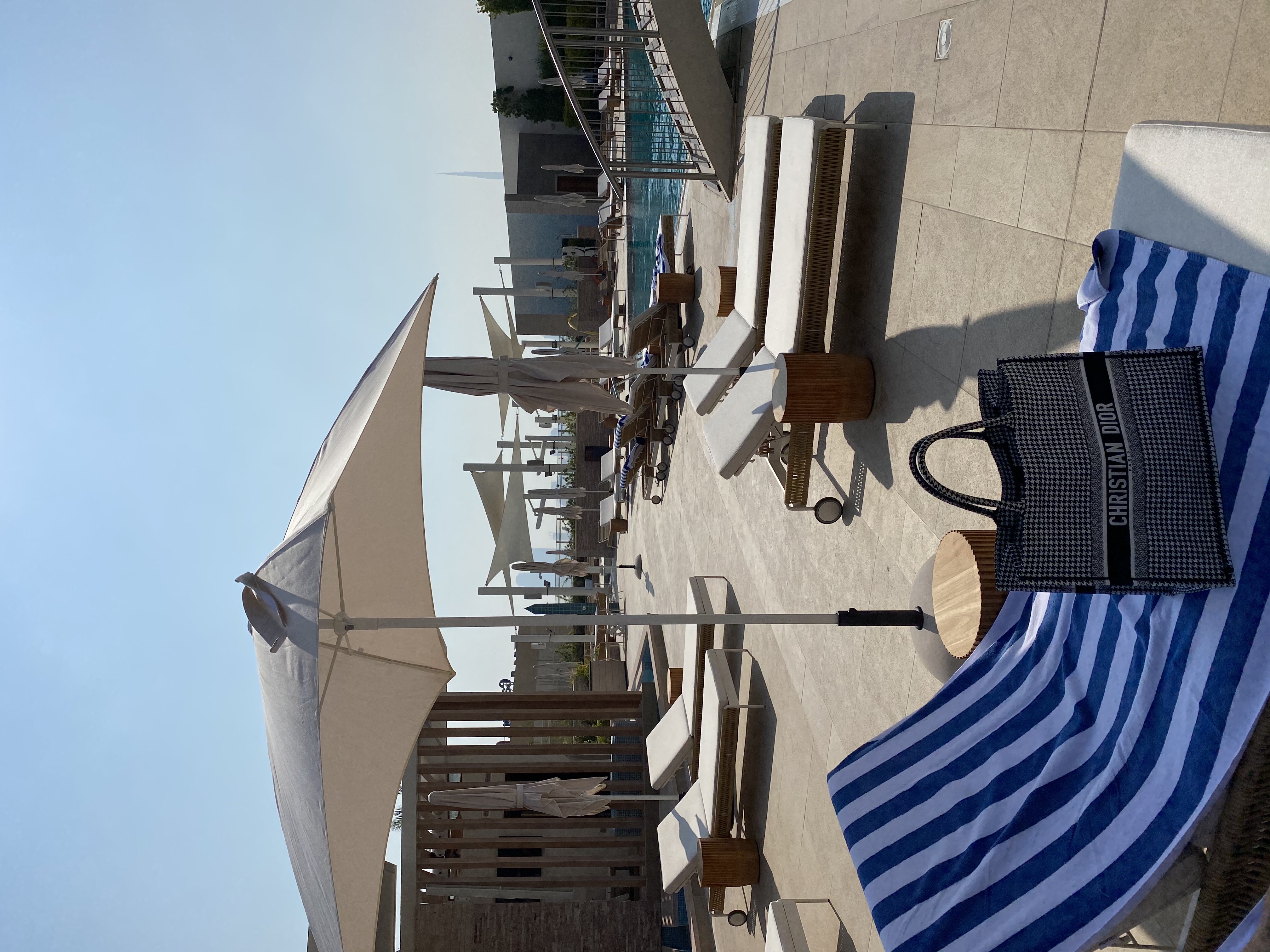 Sofitel SPA: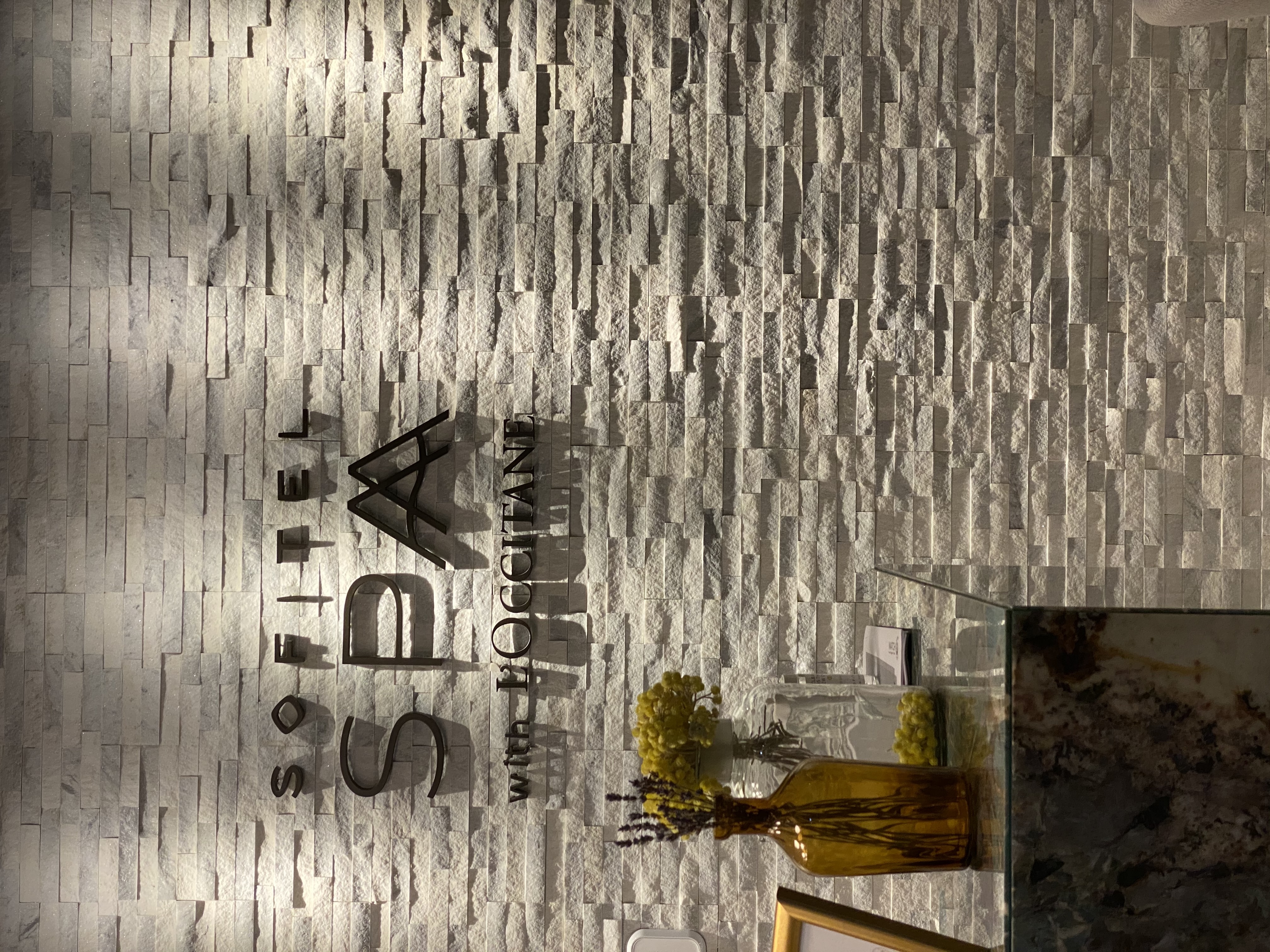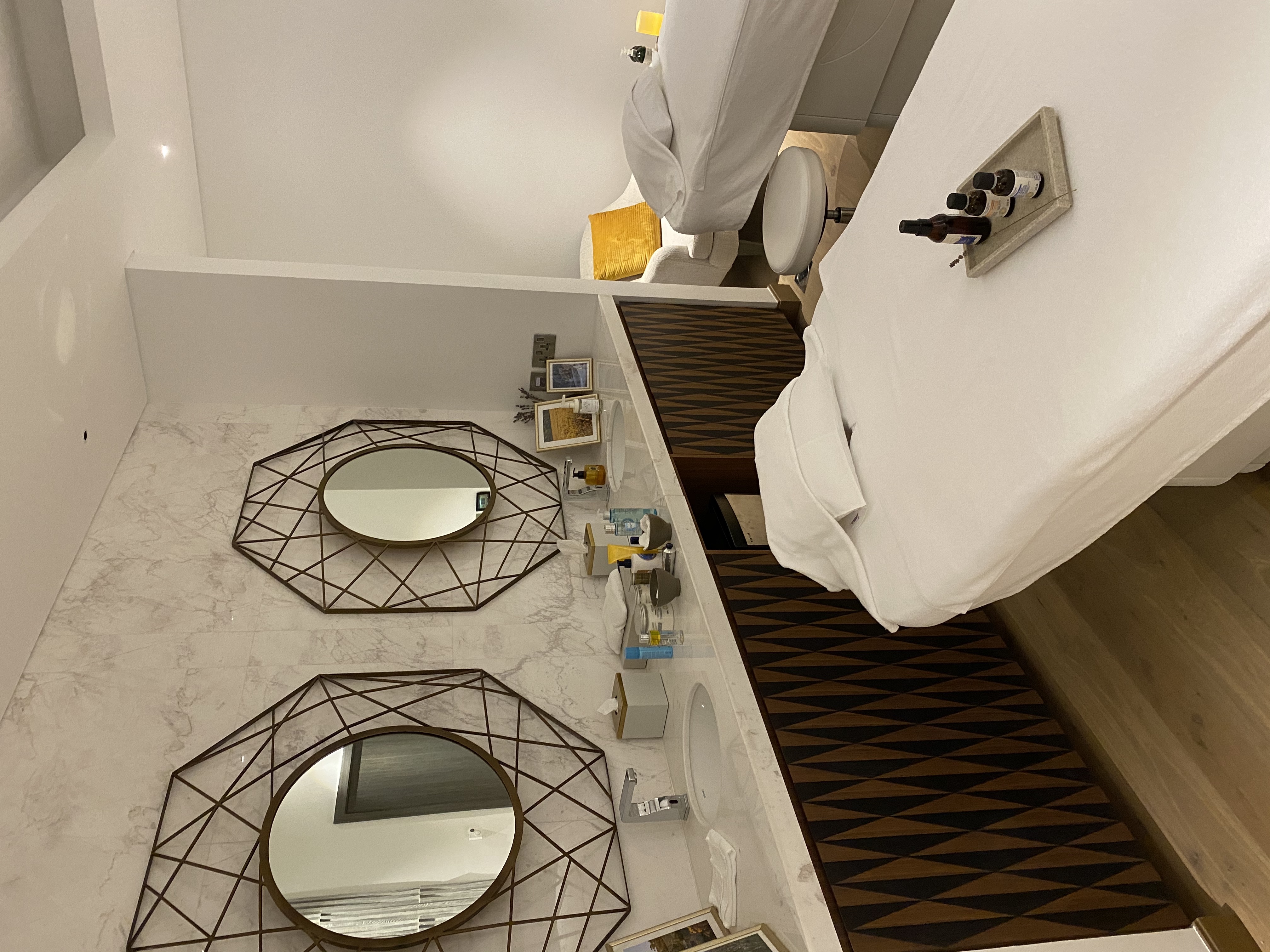 Sunset from our window: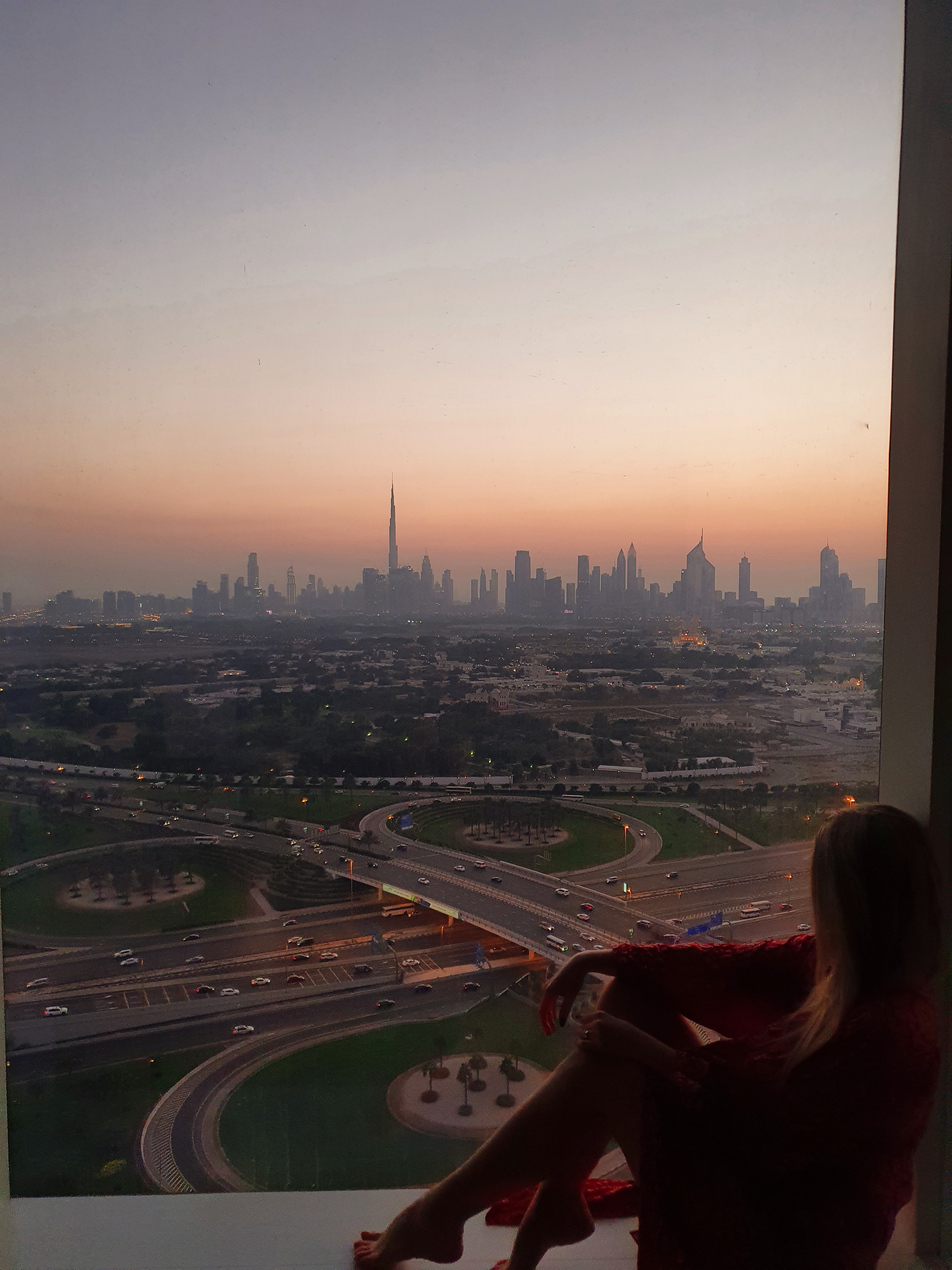 Brasserie Boulud: