When living in Copenhagen there is nothing better than winter get-aways during the cold and dark months of January and February. This year our choice was to visit the beautiful city of Lisbon, which is a 3.5-hour flight from Copenhagen. We had previously only visited Lisbon during stopovers when travelling to Brazil. This time we decided to go for an extended weekend and get to know the city a bit more. We arrived Thursday night for an excellent reception in our hotel, a beautiful palace: Verride Palácio Santa Catarina, located in the historical, hilly, and charming area, Bairro Alto.  
The hotel is so elegant and charming while being quite exclusive with only 19 unique rooms and I absolutely loved the room we had. We were greeted with a nice bottle of bubbles and some delicious local snacks that gave me nostalgic memories to when I used to visit the bakeries in Brazil – a perfect start to a long weekend.  
After a good night's sleep in the huge and comfortable bed, we woke up to an unfamiliar but pleasant friend hitting our faces – the morning sun. As you can see our room was very chic and the sunlight through the windows gave it such a warm, cosy feeling. Therefore, we were very happy that we decided to have an in-room breakfast that morning. The tailor-made breakfast at Verride Palácio is second-to-none and gave us a perfect start to the day in a very relaxing mood.  
After breakfast, we decided to walk around the area a bit before returning for lunch in the excellent SUBA restaurant, where we had an incredible menu with wine-pairing and an amazing view over the Tagus River. Sometimes everything clicks when you go to a restaurant and that is how we felt this day.  We got started with some delicious chips and nice breads with butter before receiving a charming box with a fresh tuna surprise, very tasty. Next up was an innovative, crunchy foie gras dish, which was followed by an elegant squid with beans and pine nuts. The main was an expertly cooked pigeon with quince and carrots! To finish off, we were served the most beautiful dessert, which tasted as good as it looks in the pictures, mmmm! The food was excellent, and the wine pairing with local wines was perfectly matched for each dish. It was a magical afternoon in the sunlight, and we cannot wait to come back to the Michelin recommended restaurant. We are sure that next time we visit, it will have received its first star! 
To top off a great day, we went to enjoy the stunning 360-degree city view from the hotel rooftop. It was simply a perfect start to our trip and our days in Lisbon. The staff in Verride is the best and we really felt like we at home from the minute we arrived.  
We cannot wait to visit again and experience that same home-away-from-home feeling that we had during our entire stay.
Até a proxima Verride Palácio Santa Catarina!  
Our room: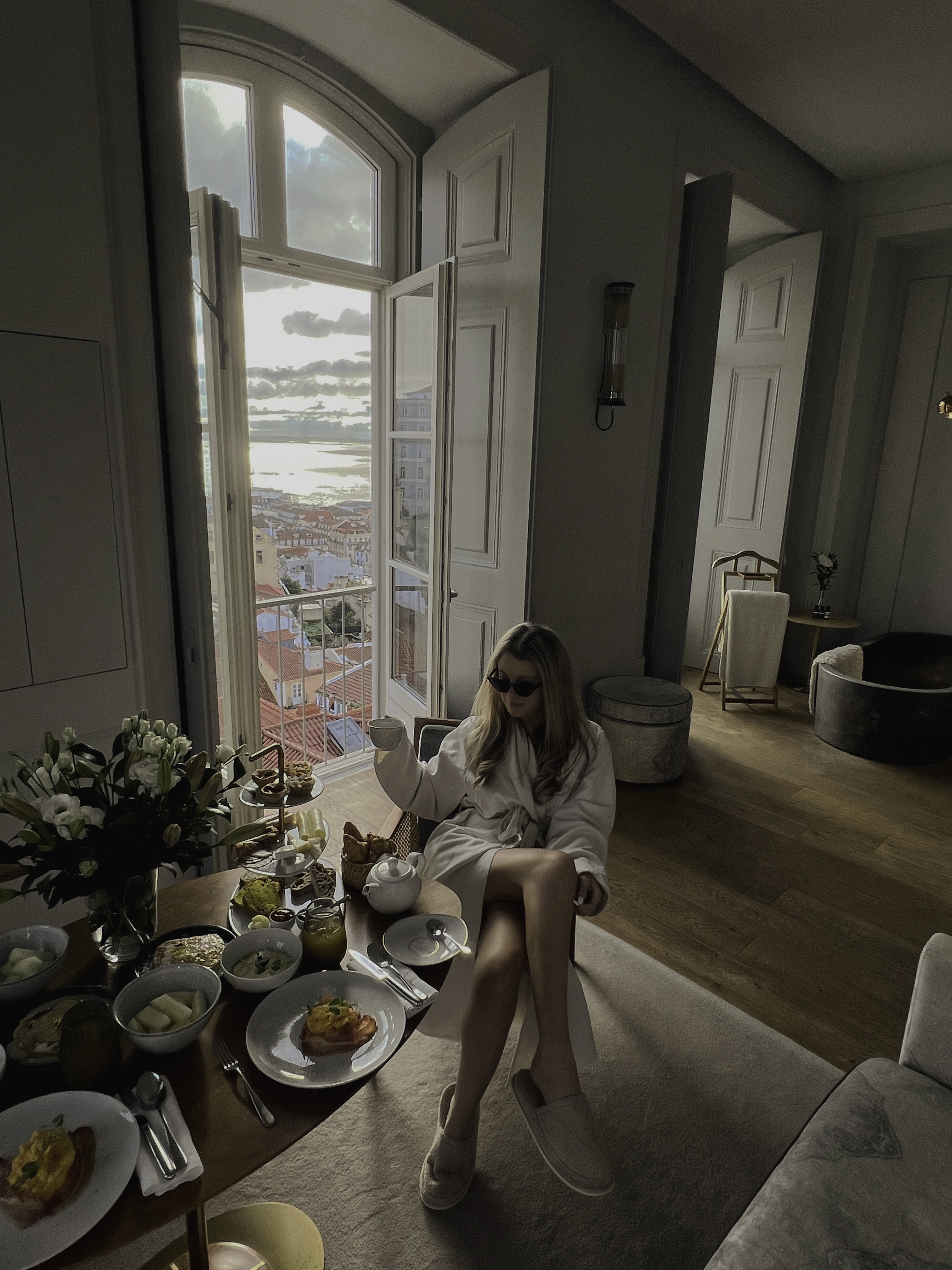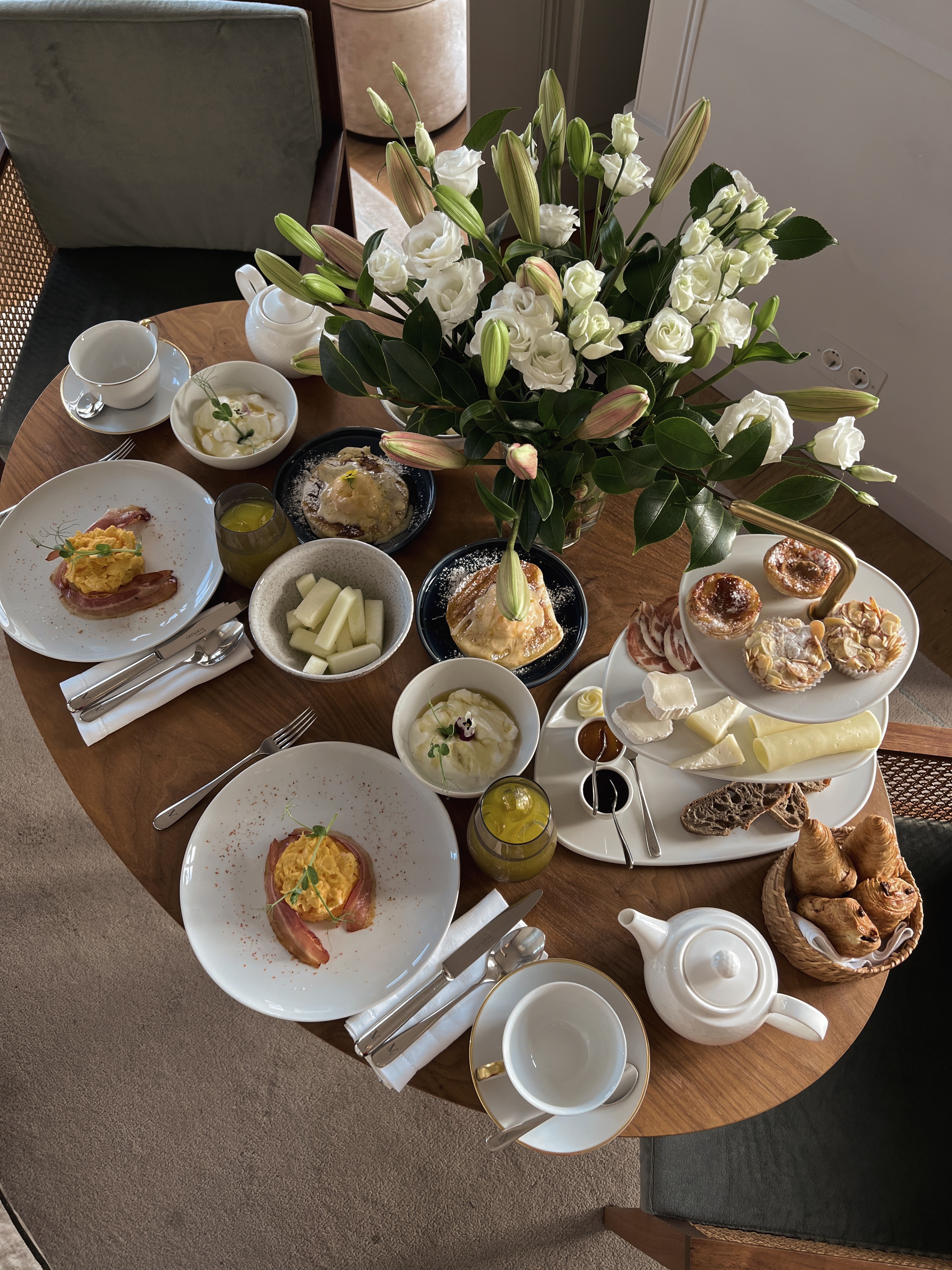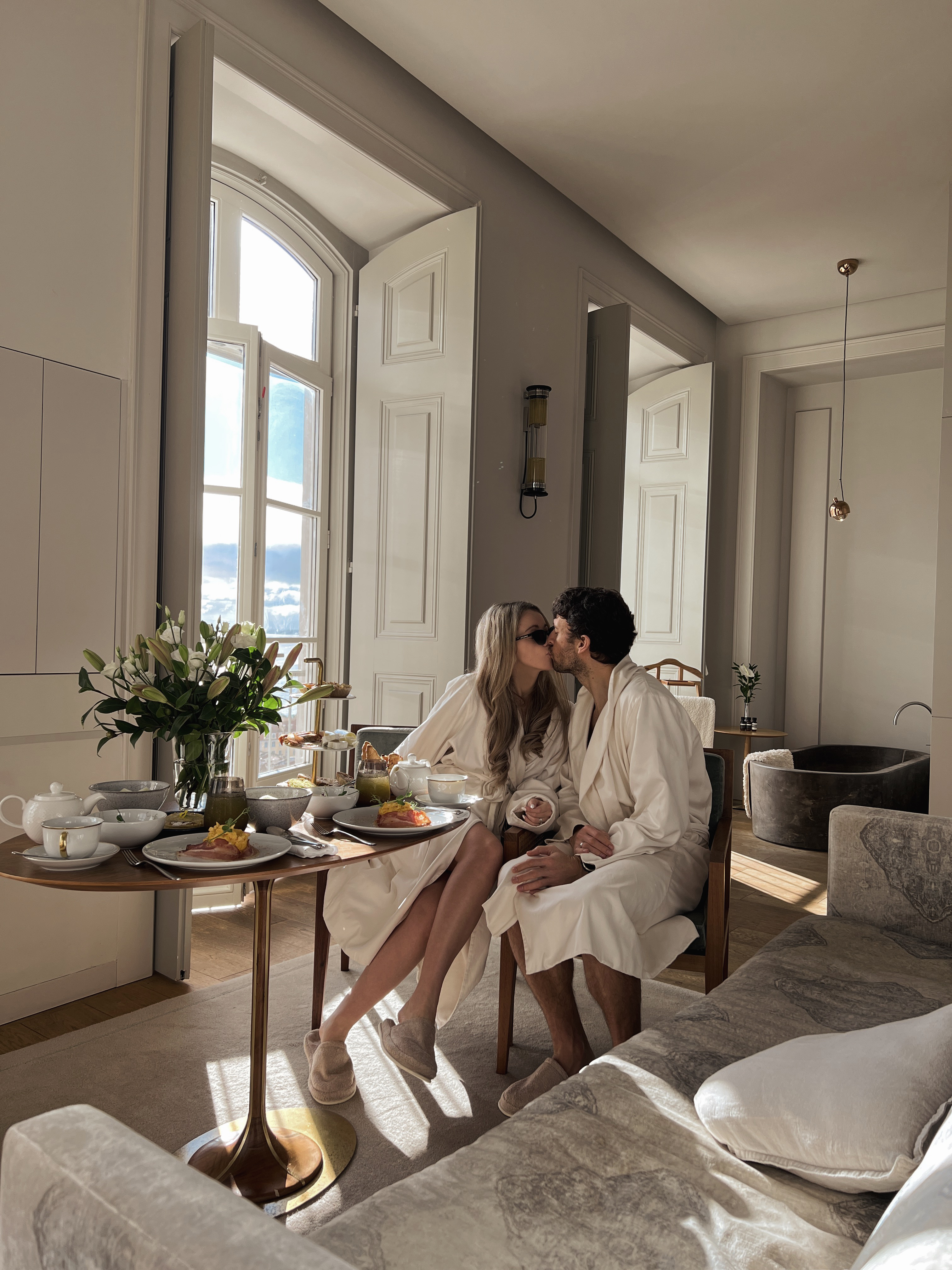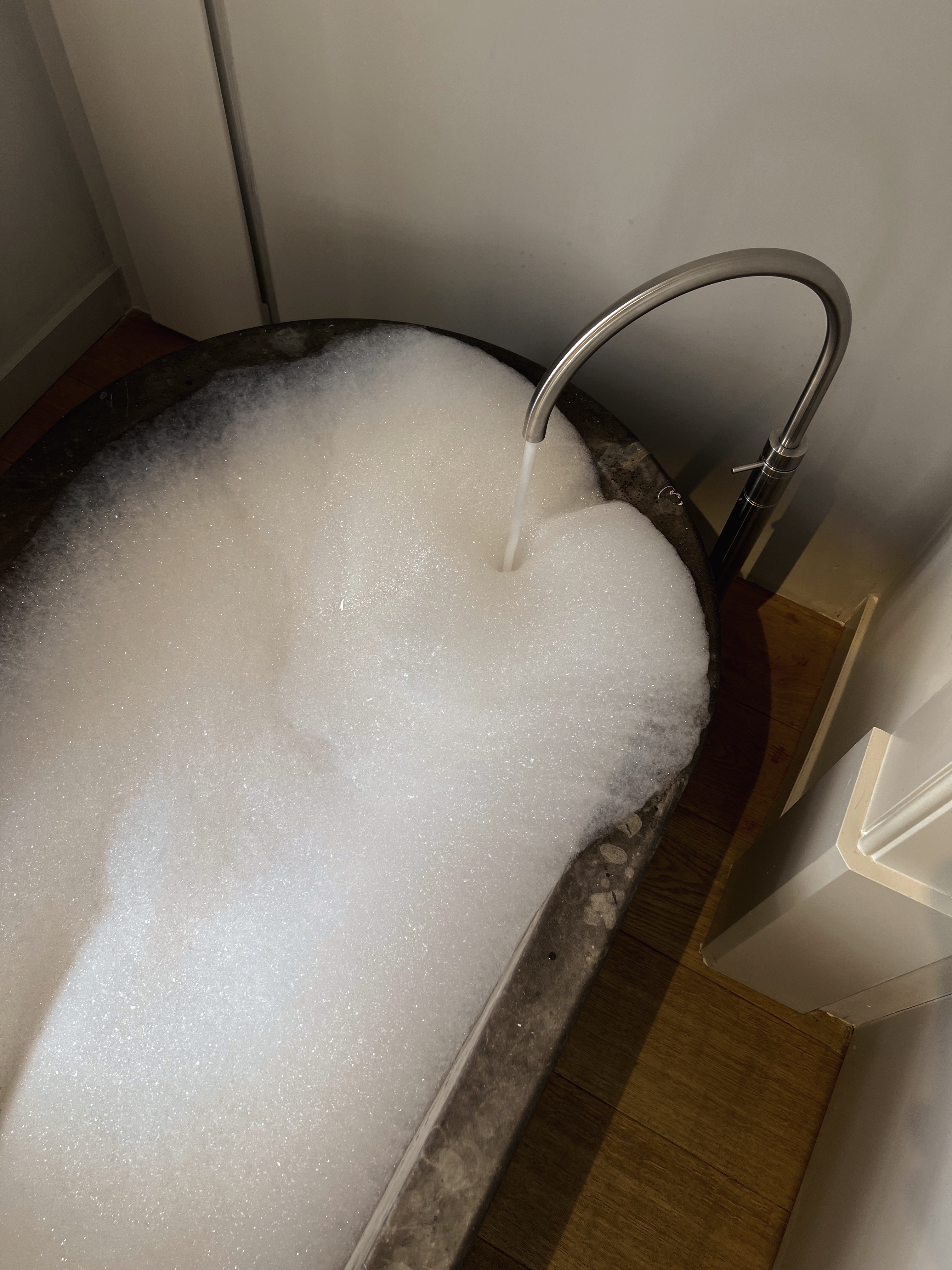 The SUBA experience: