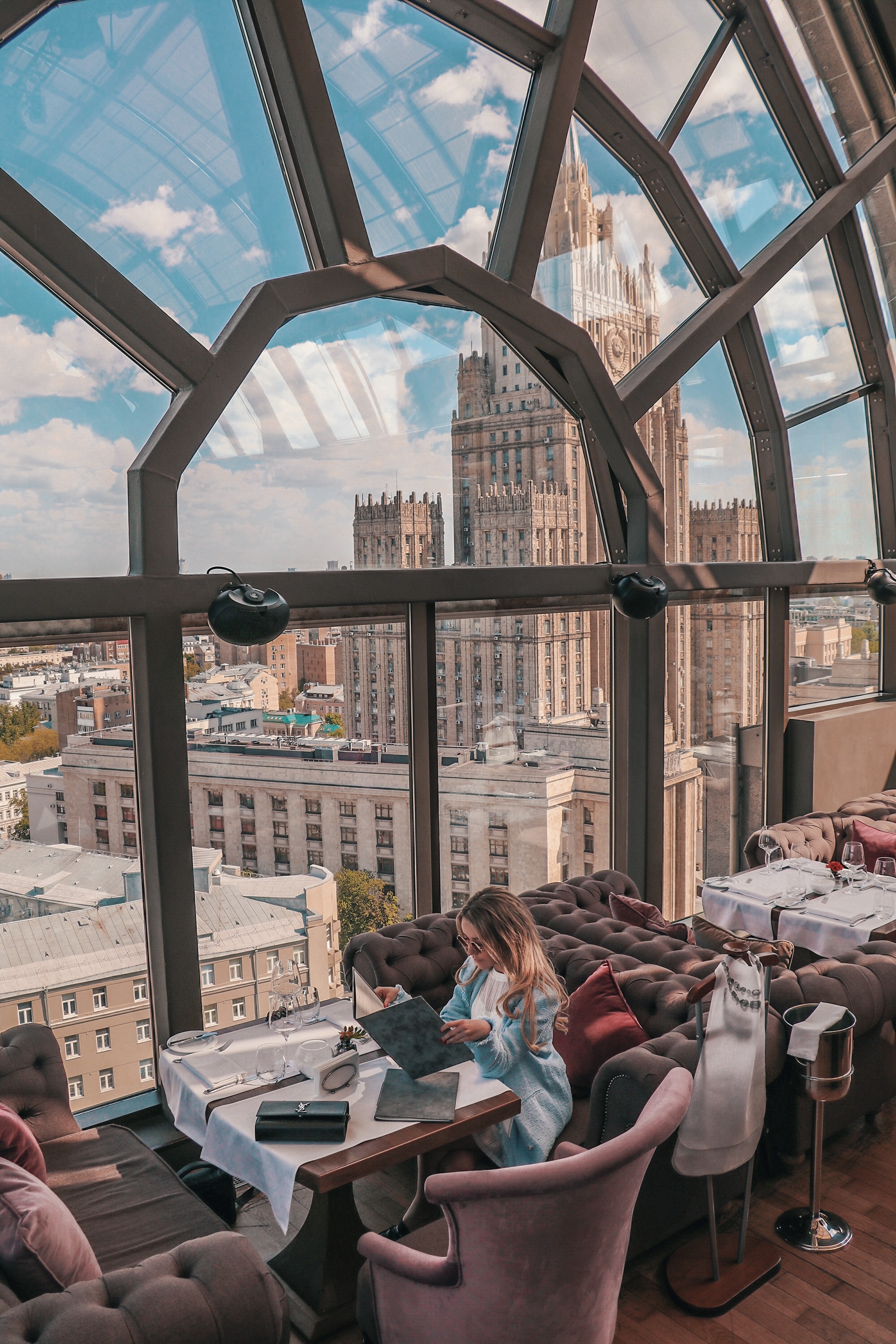 For our visit to Moscow we were very curious to learn more about Russian culture. We got our first lesson the day we arrived in the city, where we immediately felt the strong sense of the national pride that is a big part of the Russian mentality. The reason is that our flight landed on the Russian soil on 9th of May – Victory Day – where the surrender of Nazi Germany in 1945 is commemorated. That day is full of military parades and ends in the most beautiful way with amazing fireworks all over the skyline of the city, it was stunning!
One way we also love to learn about the places we visit is through the food and in Moscow we had no intention to make an exception to this. Therefore, we reserved a table at the amazing White Rabbit restaurant, led by the progressive and innovative head chef Vladimir Mukhin. We love the series on Netflix called "Chef's Table", where one episode is dedicated to this restaurant. When we watched this episode, I immediately said: "I need to go there!". So, when we booked our trip the restaurant choice was simple.
The restaurant resides on a perfect location in central Moscow, on the 16th floor, and with one of the most amazing panorama views you can imagine. The decoration is extremely chic where rococo furniture is mixed with cool rabbit paintings and details. It is easy to say that we got even more excited about our experience at White Rabbit the moment we walked through the door.
The menu contains a vast amount of creative a la carte options, but before arriving we had already decided to try the tasting menu called Russian Evolution, which is a trip through the Russian culinary history. Good food is amazing, but when food becomes more of a journey and introduces you to completely new experiences, it is something that stays in your memory forever. Our excellent waiter, Alex, made our visit simply amazing by sharing the origin and inspiration behind every single dish and the recommendations from the chef on how to get most out of the flavours in each dish. The first story was about restaurants in the USSR era, where restaurants were only allowed to serve meals from an official cook book. Since the moment chefs were given the freedom to modify and develop own recipes, the Russian kitchen has truly been revolutionised, hence the fitting name of the menu.
It is a Russian tradition that guests usually are offered something to eat with their hands and something to drink, so the first dish was very classic with black caviar on black bread with a shot of polugar (the mother of vodka), produced exclusively for White Rabbit. Polugar is comparable to vodka, but dates back even earlier and after already having a nice Aperol as appetizer and then this shot I was already beginning to get a little tipsy, haha!
This first dish was amazing and luckily it was only the beginning of some amazing hours we spent at White Rabbit. The food was so delicious and the stories told by our waiter about how each dish was inspired by the history of the traditional Russian kitchen was excellent – everything was simply a joy for our taste buds and minds.
While making this post and looking through the pictures of this post, my mouth immediately starts to water when I remember all the incredible flavours. Everything was so creative and well thought through, but if I must choose a couple of absolute favourites one of them needs to be the cabbage pie. The dish consisted of slightly burned cabbage covered in the most delicious sauce made from shellfish and caviar. We were told that this sauce won the award at the first annual caviar festival held in Sochi and I really understand this decision, so delicious!
Another dish was the Barbecue, with perfectly cooked lam, potatoes, fresh raspberries and a delicious sauce. It was recommended that we mix everything and I can just say that the taste was dreamy, especially along with a fruity red wine produced for White Rabbit.
Of the desserts, I need to mention this amazing gold-covered chocolate ball that we need to eat without hands, so it could melt in the mouth, I think you can imagine that I felt like I was in heaven!
As a final bonus, we were asked to smell different perfumes and choose our favourite, which we got to take home in a small bottle. My favourite was based on celery, which maybe seems strange but it was actually really nice.
I can honestly say that White Rabbit is one of the absolute best restaurant we have visited. We left the place with a big smile on our face and simply cannot wait to return next time we are in Moscow to once again enjoy the best view and get spoiled by the genius of Vladimir Muhkin and the rest of his team.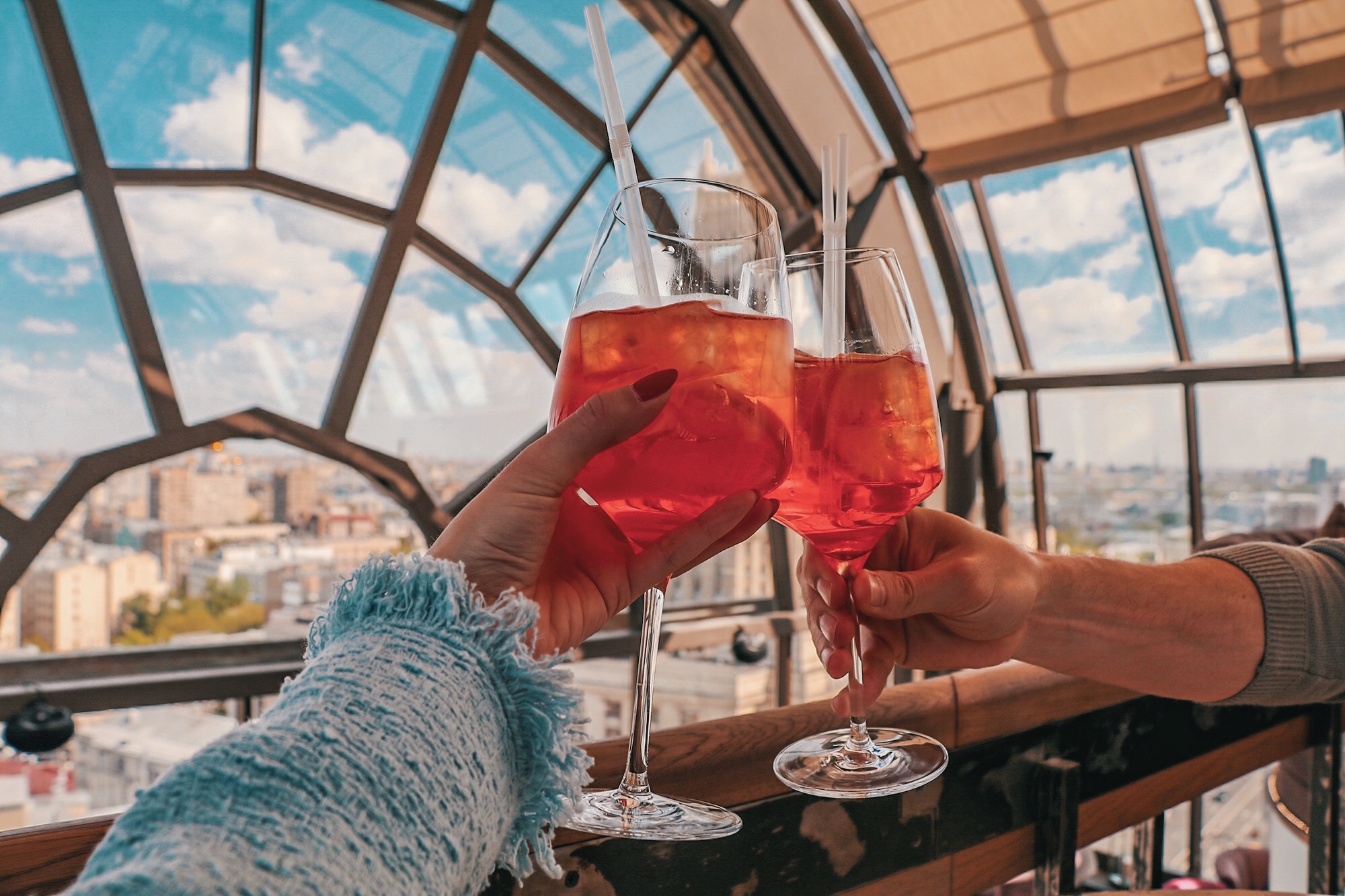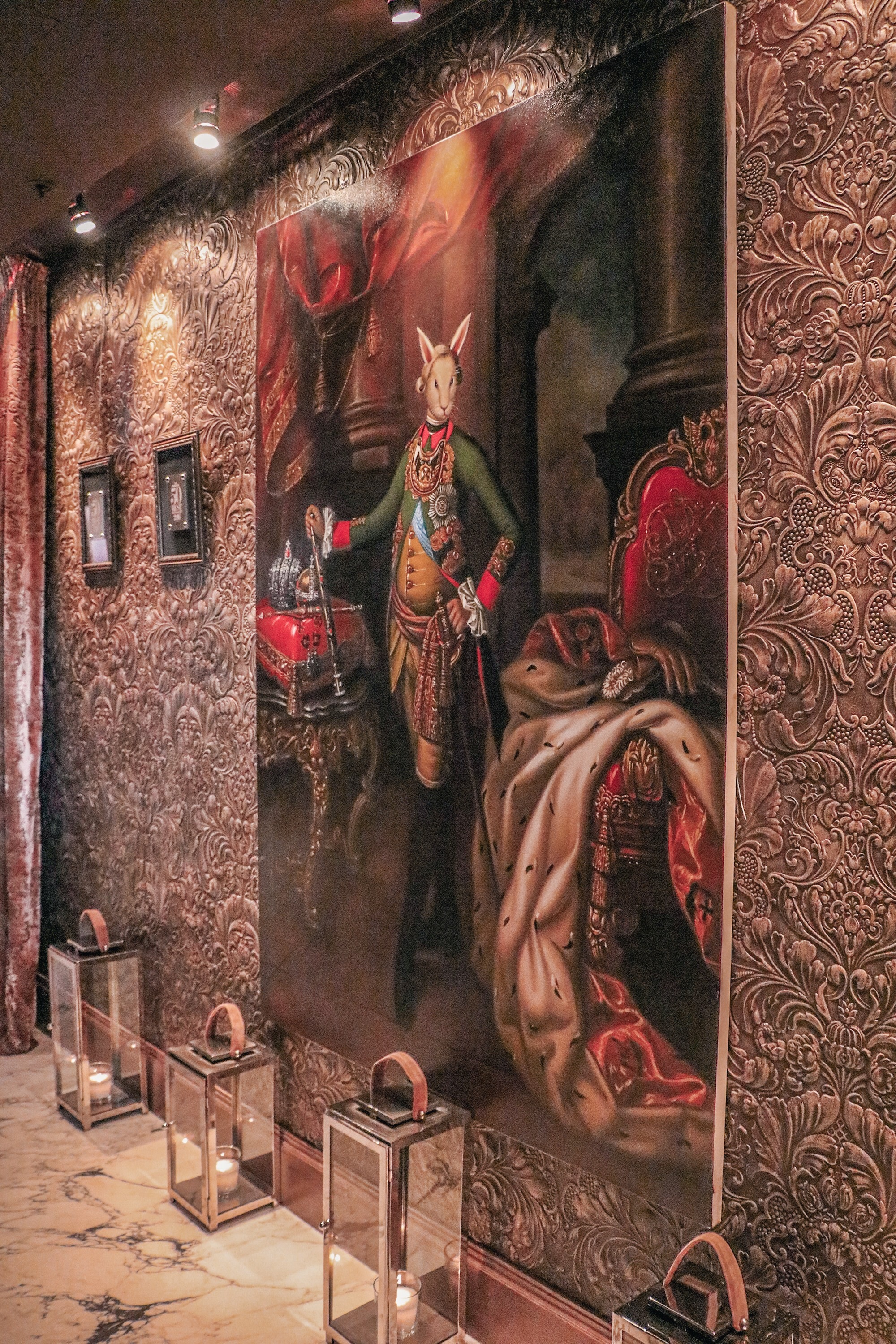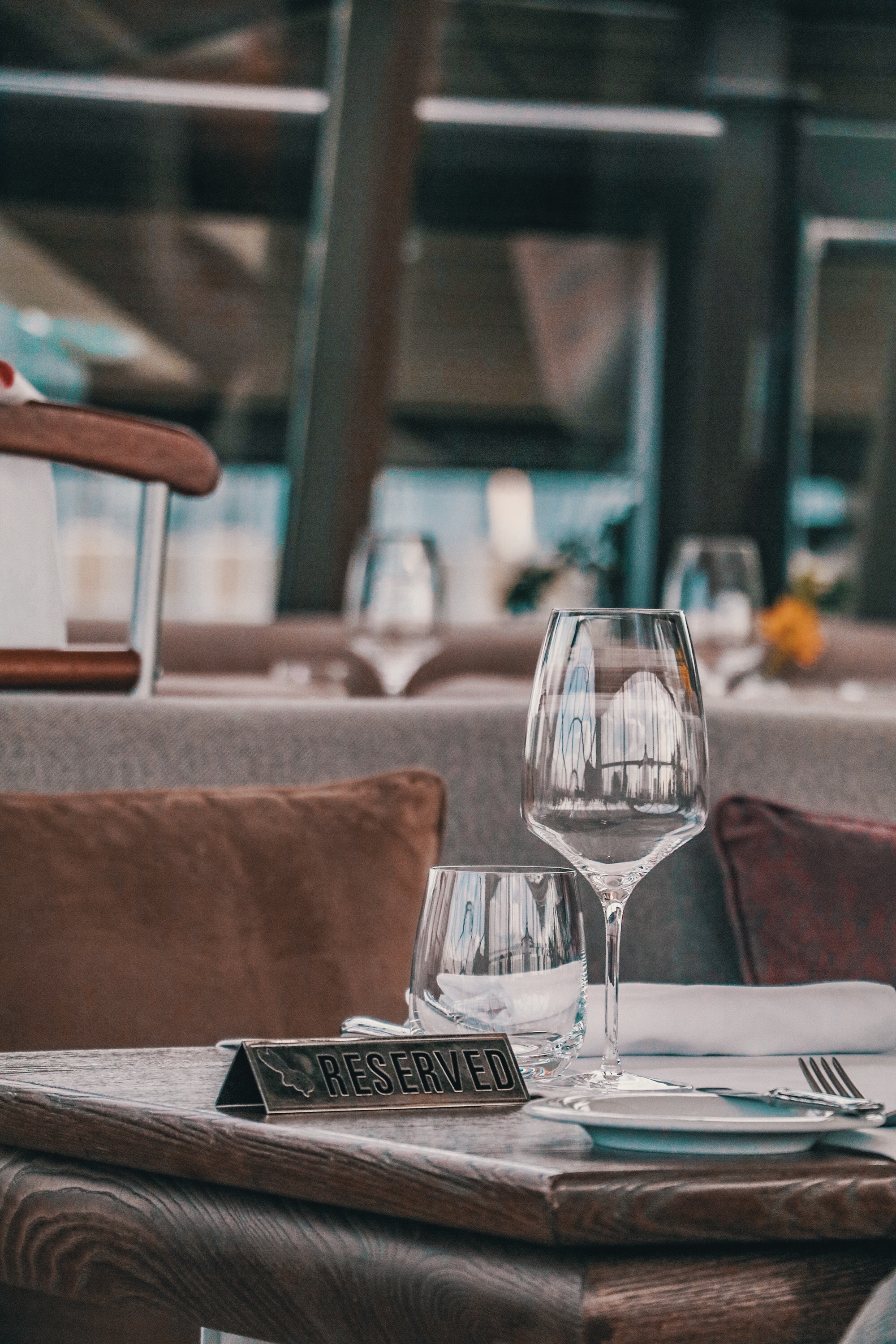 Our Menu (In chronological order):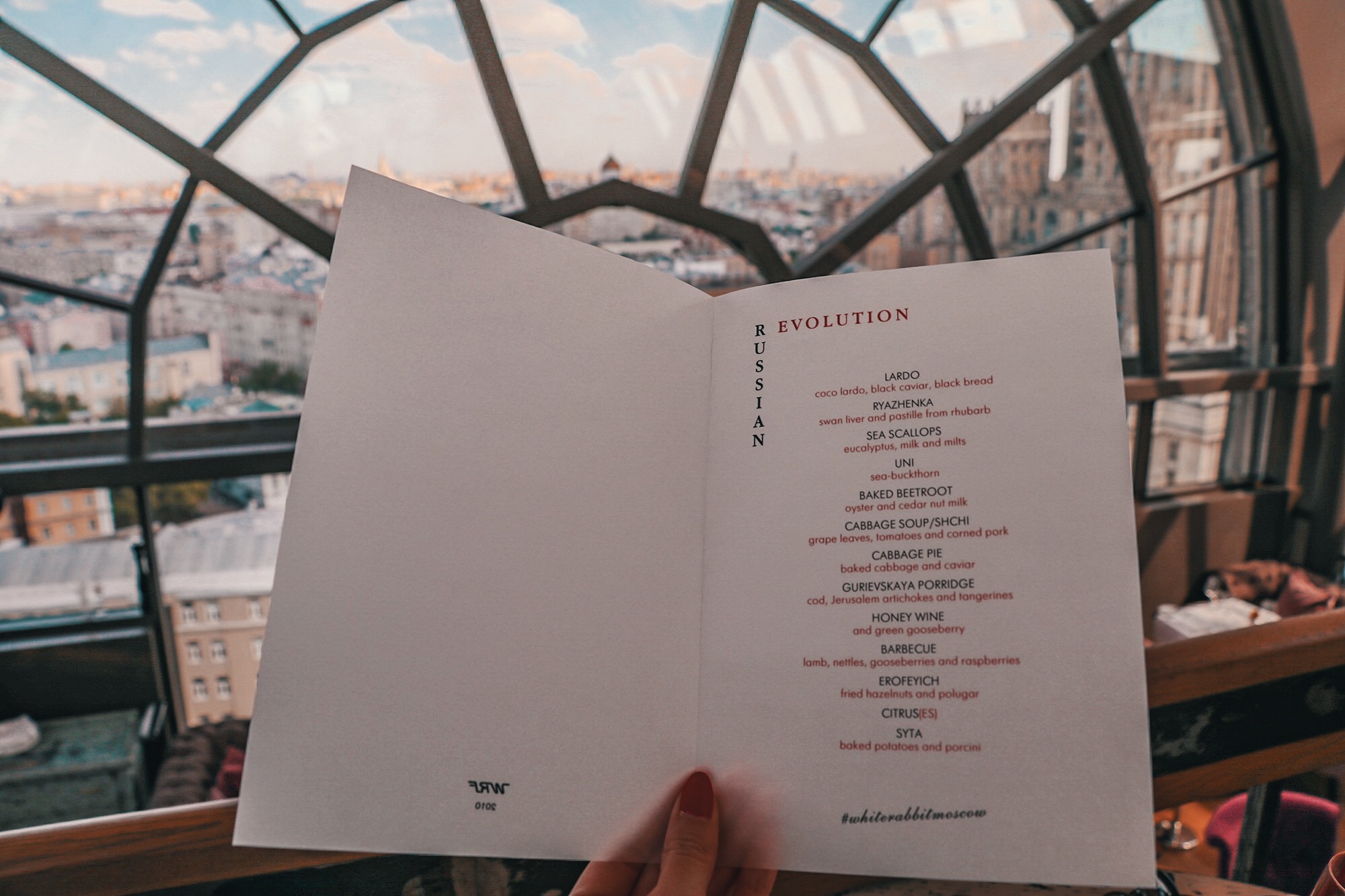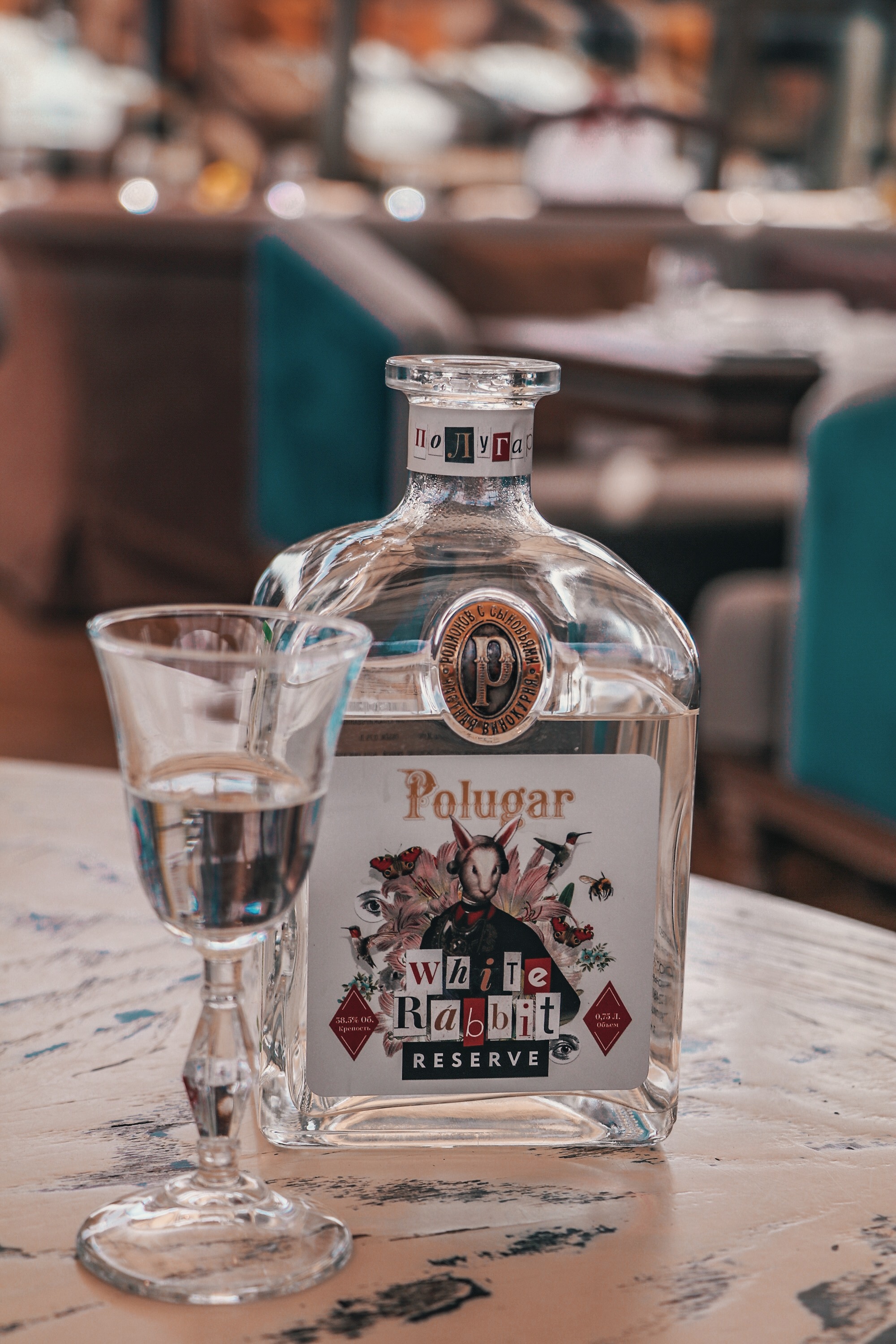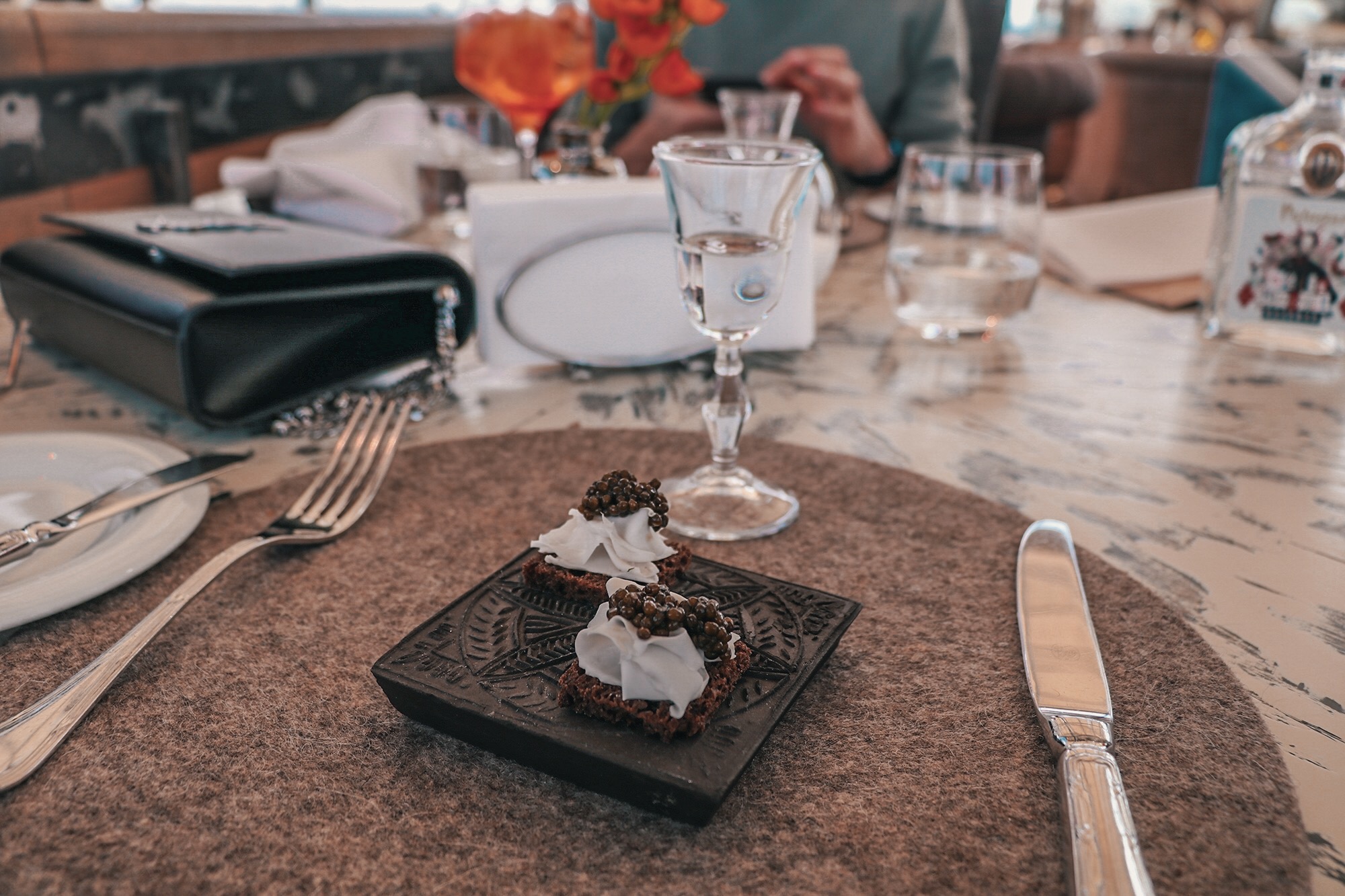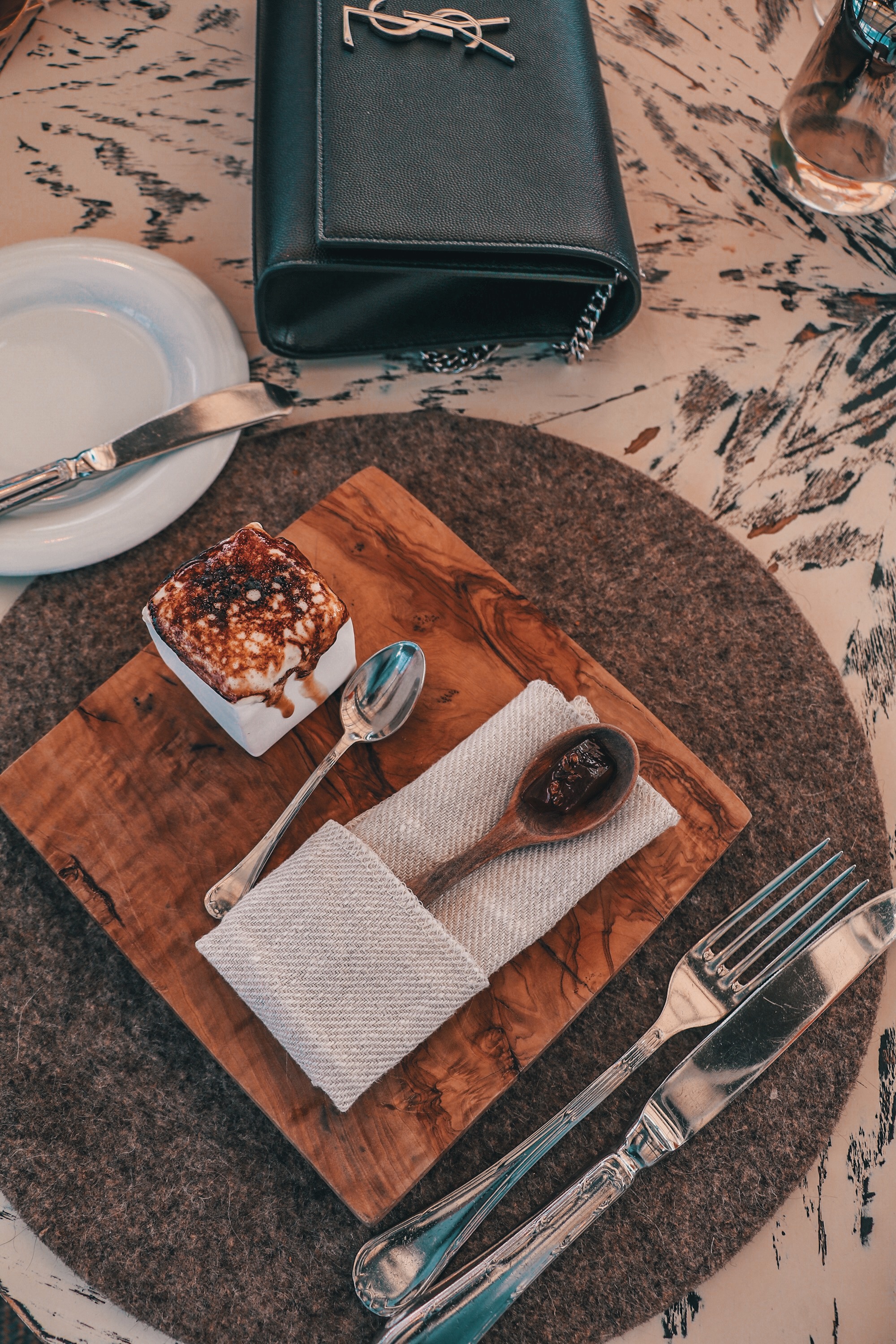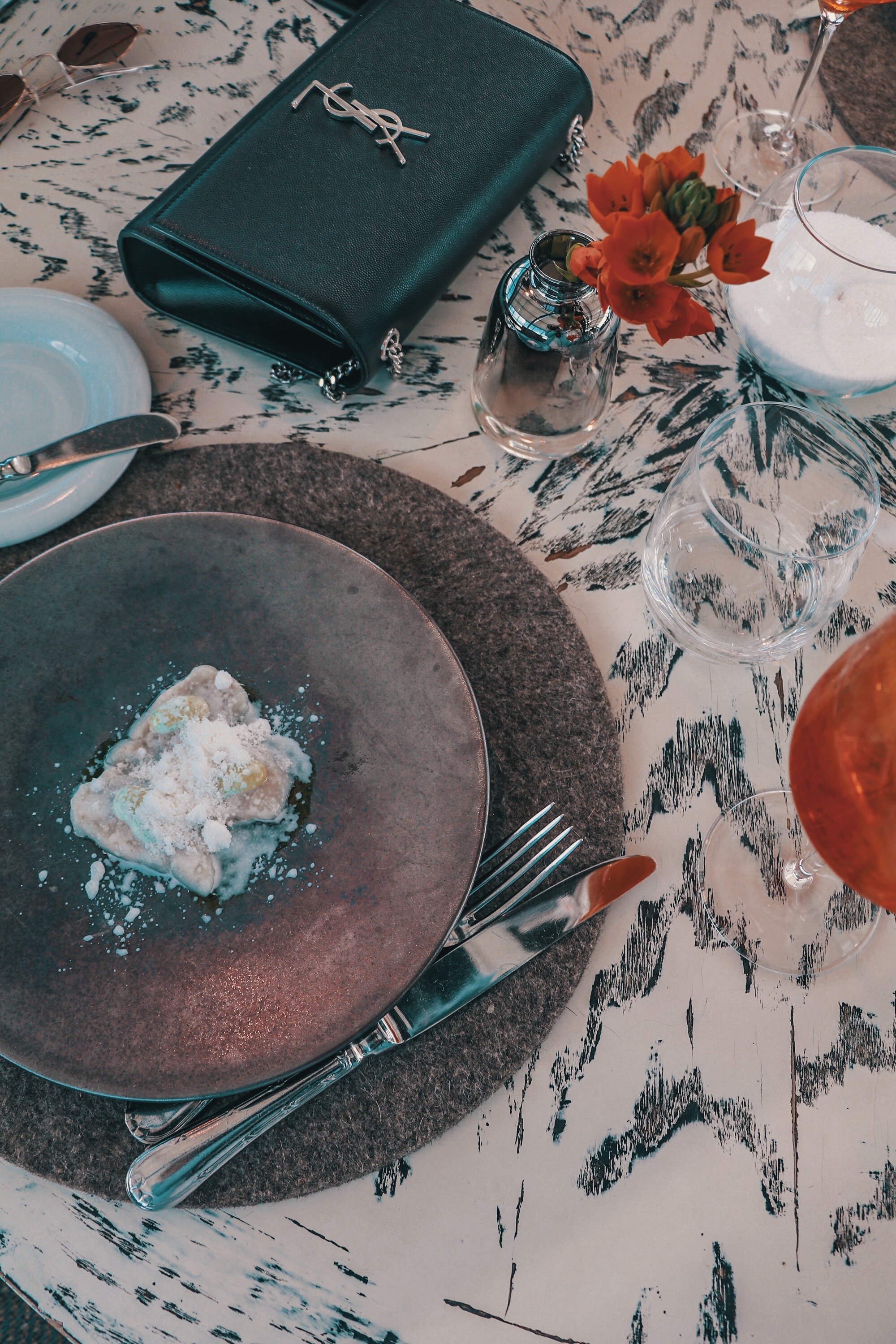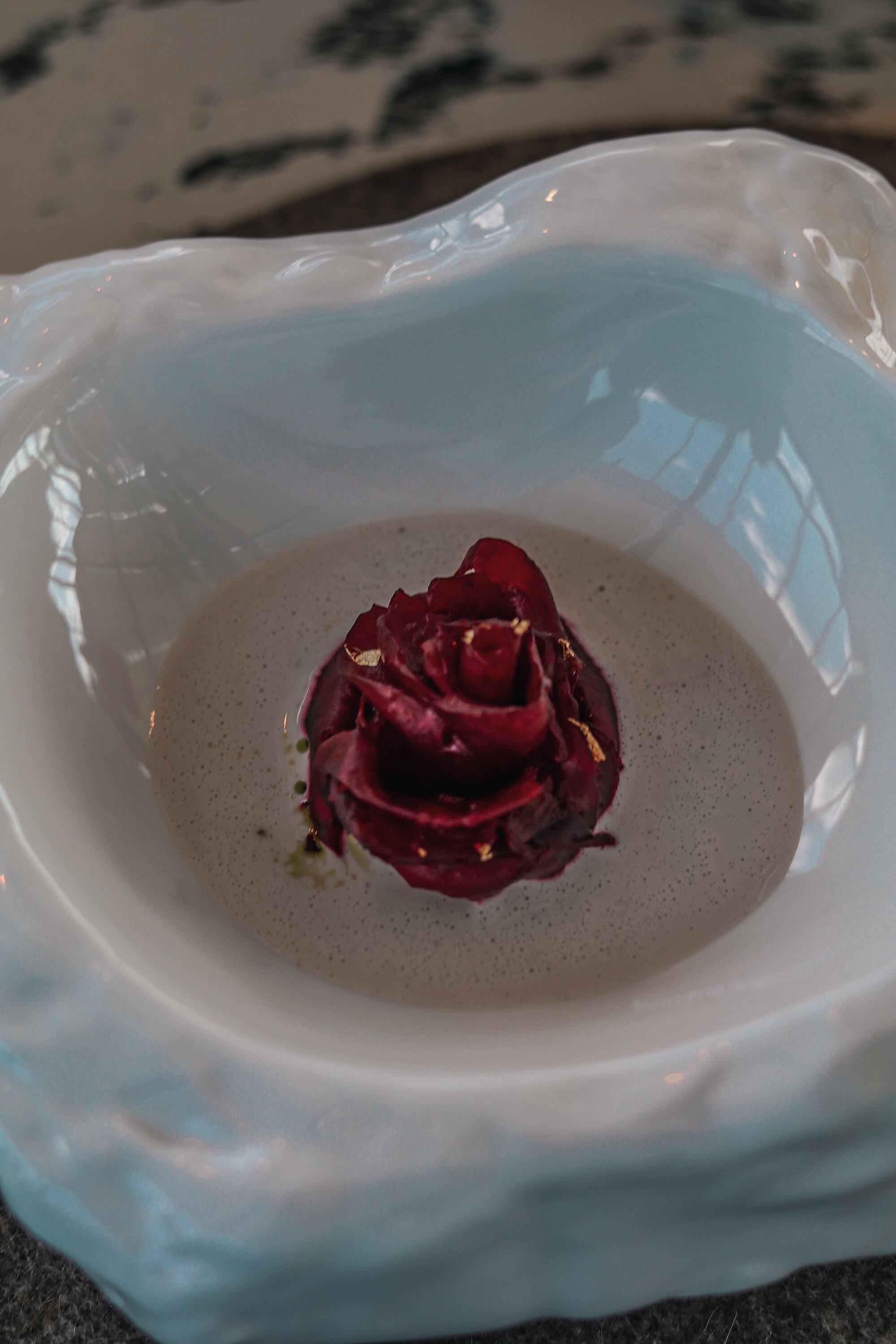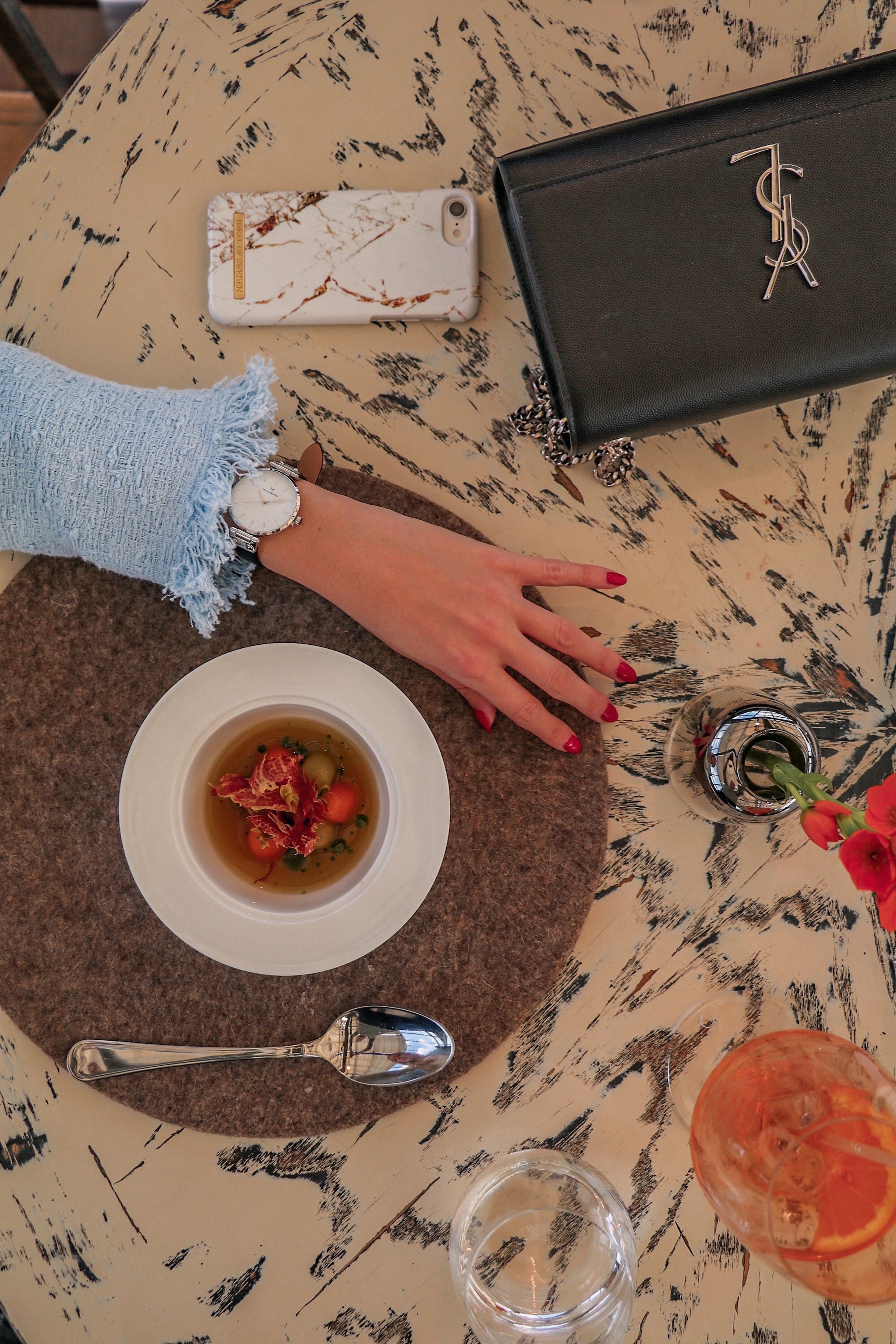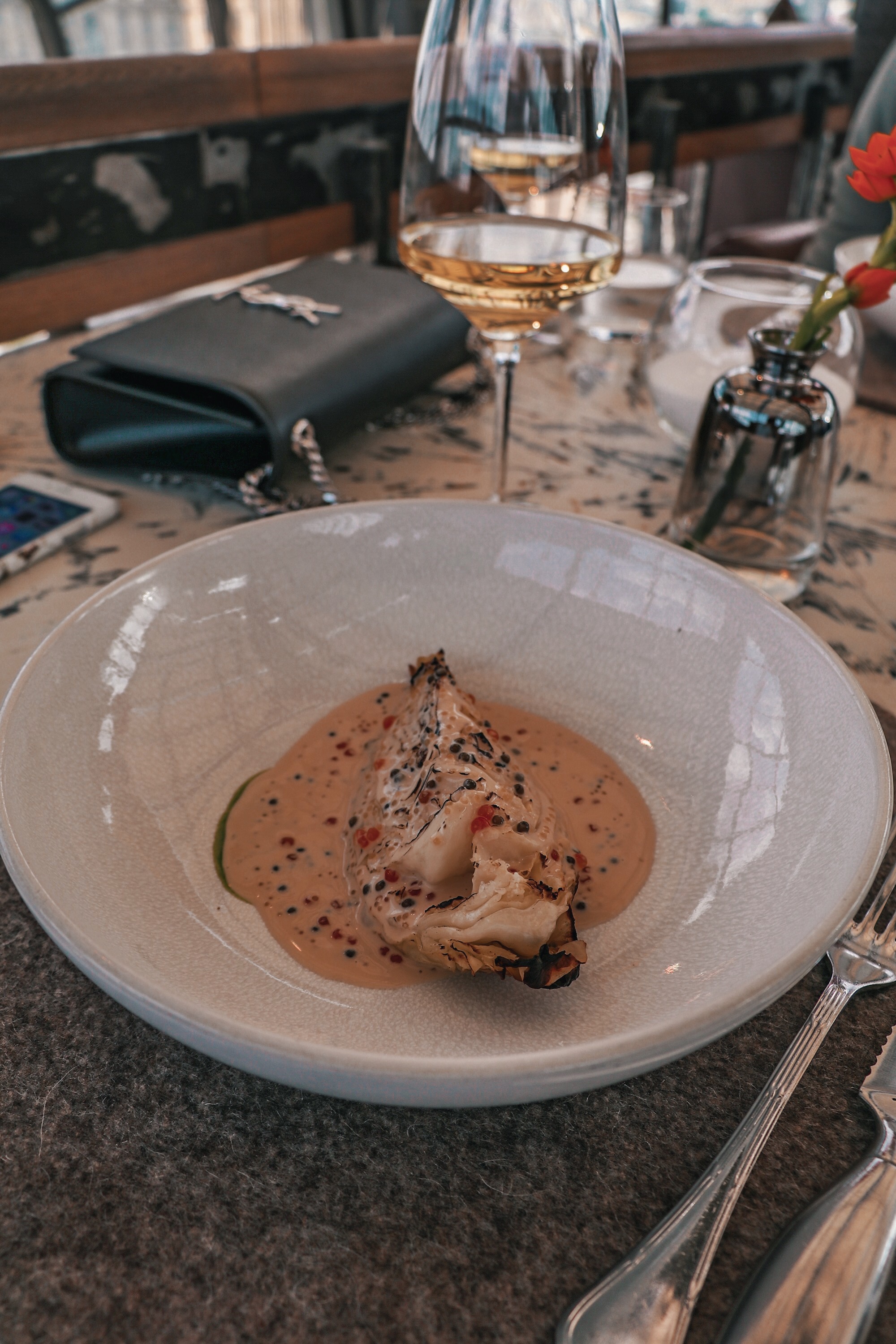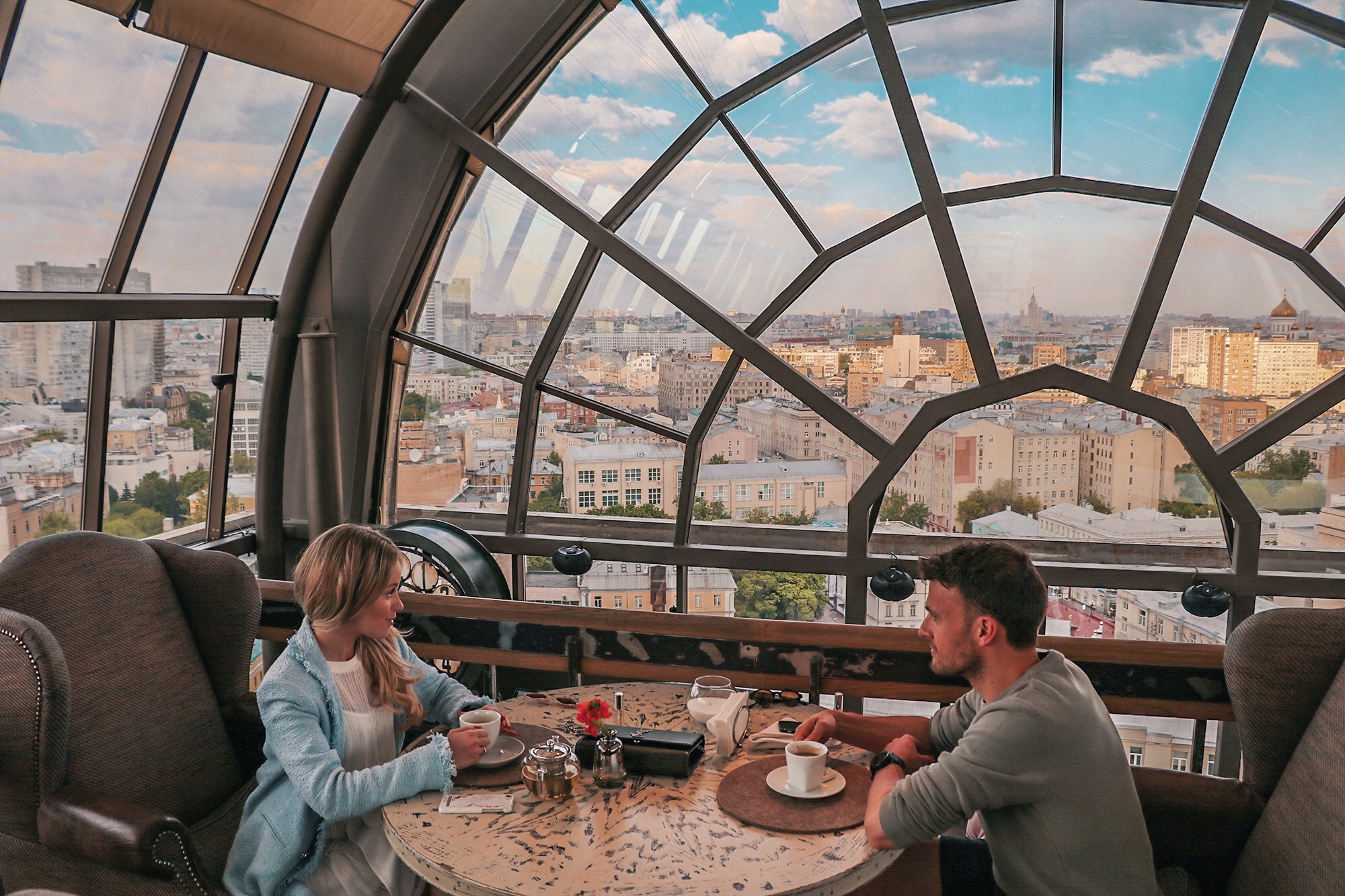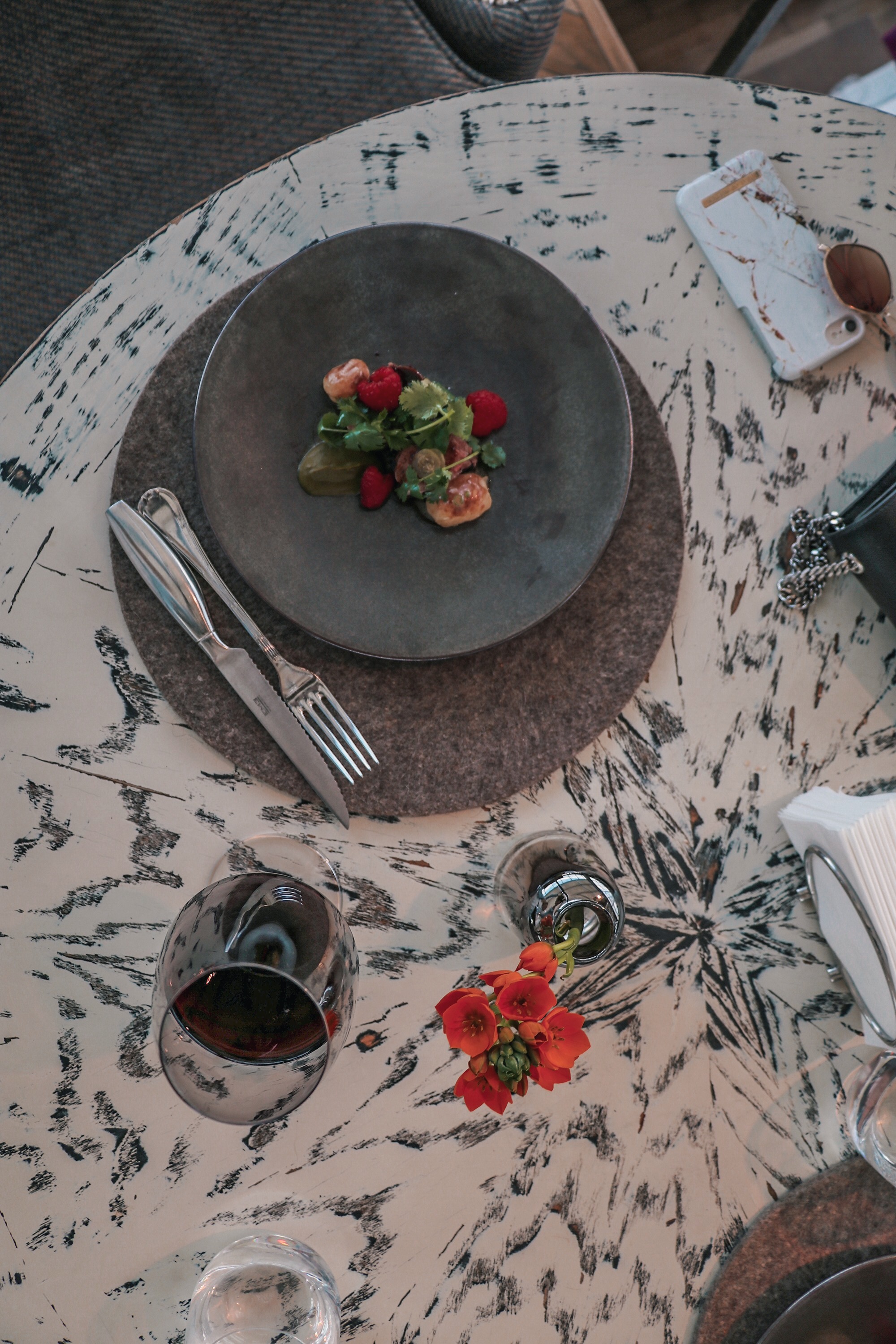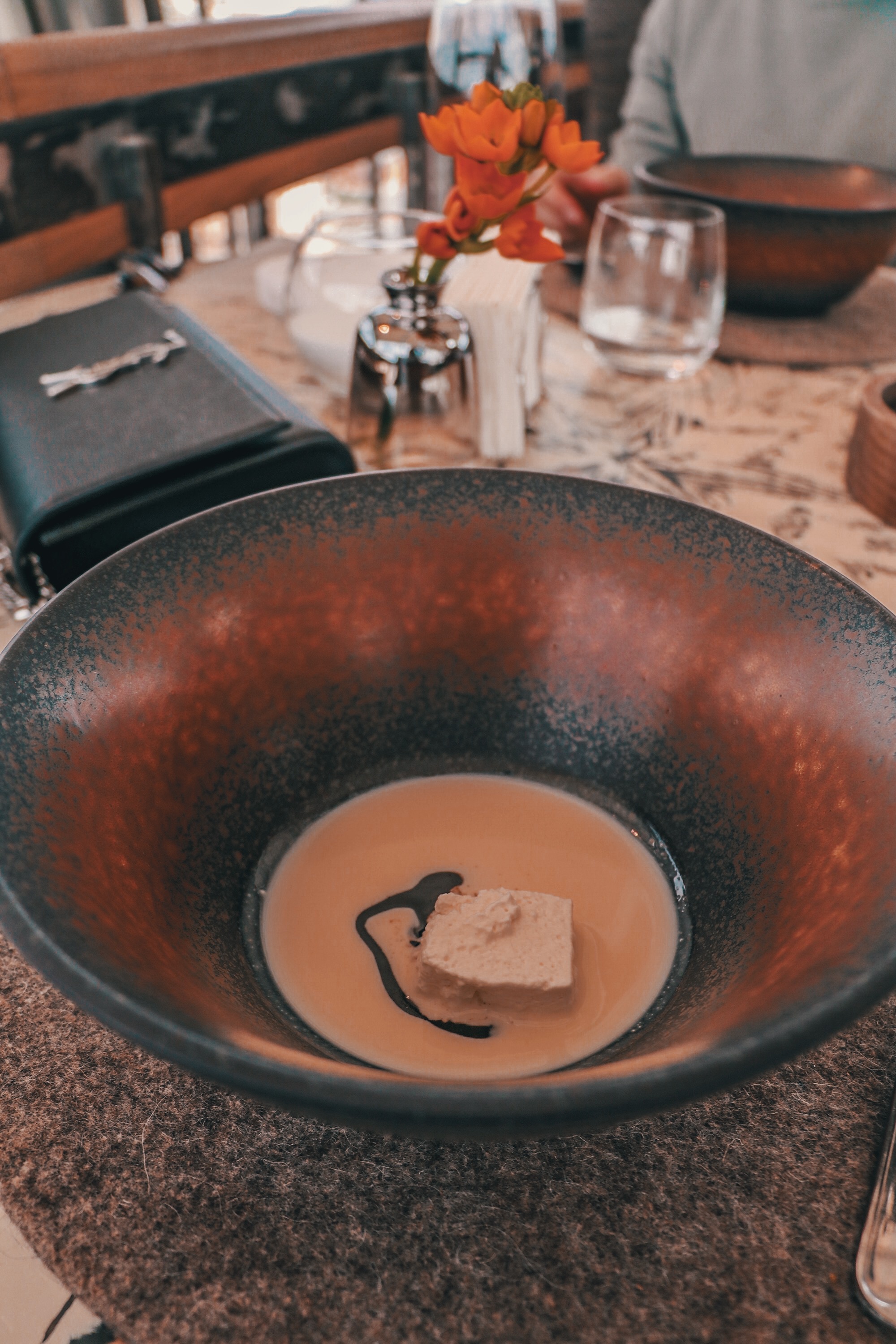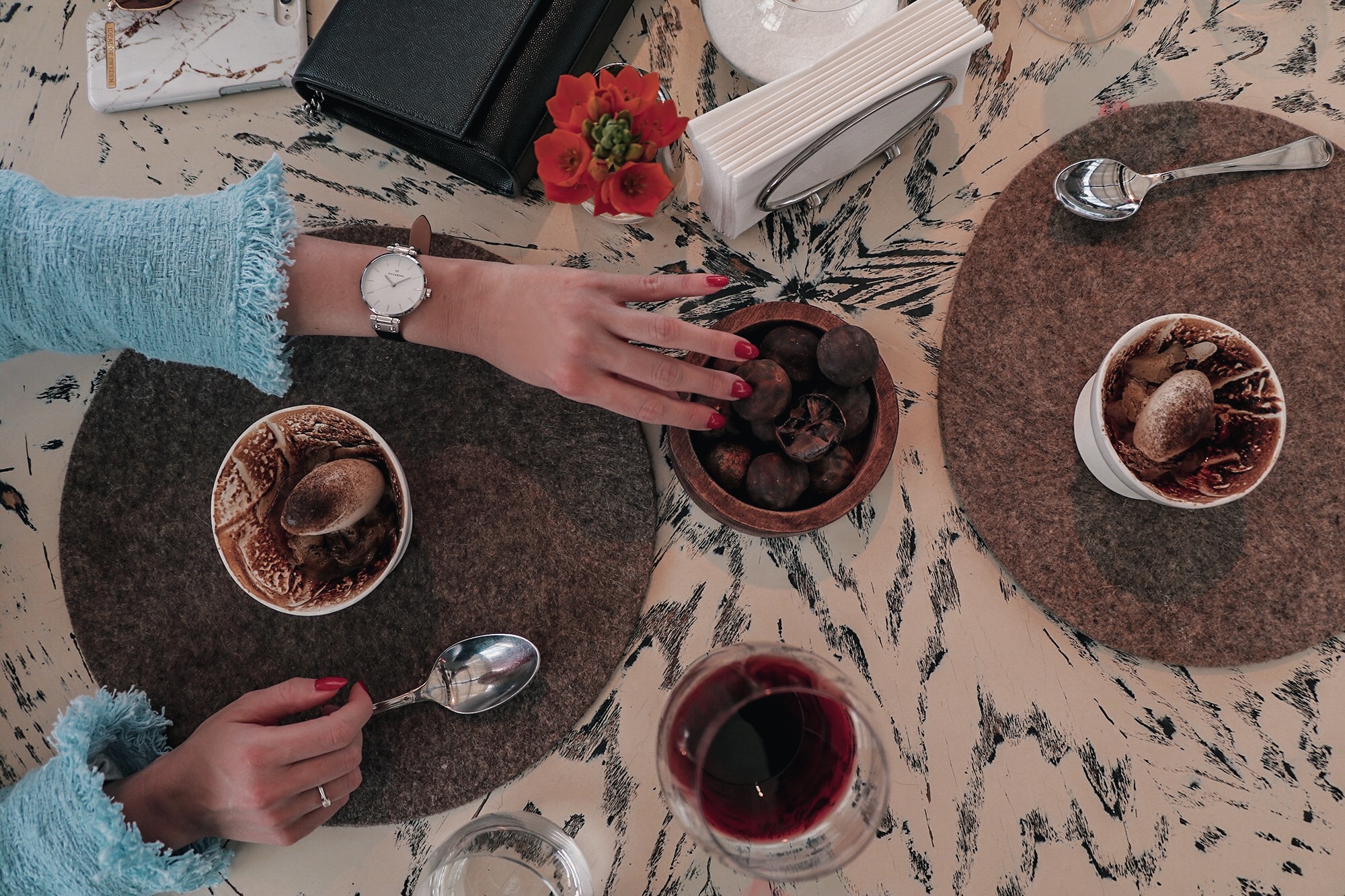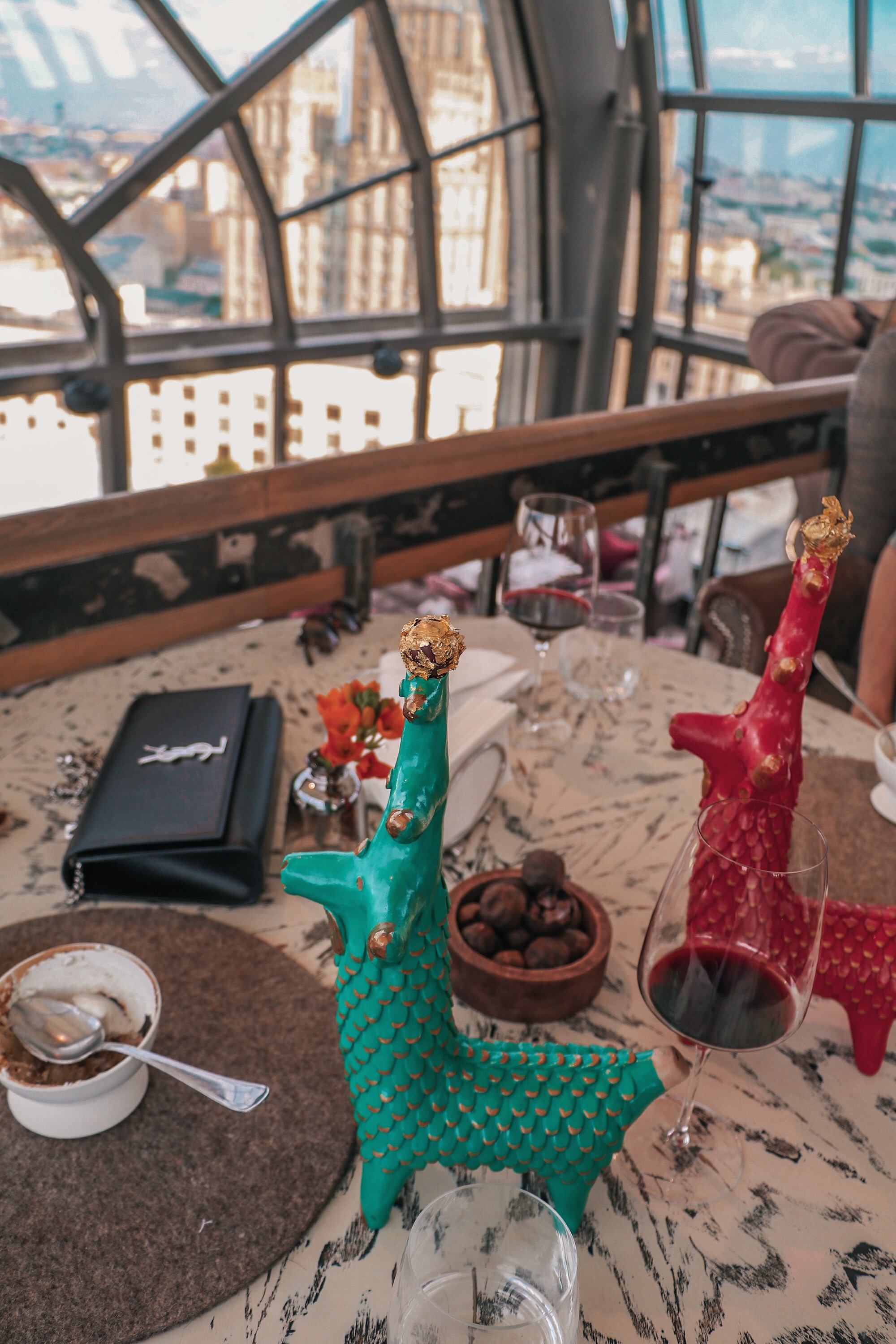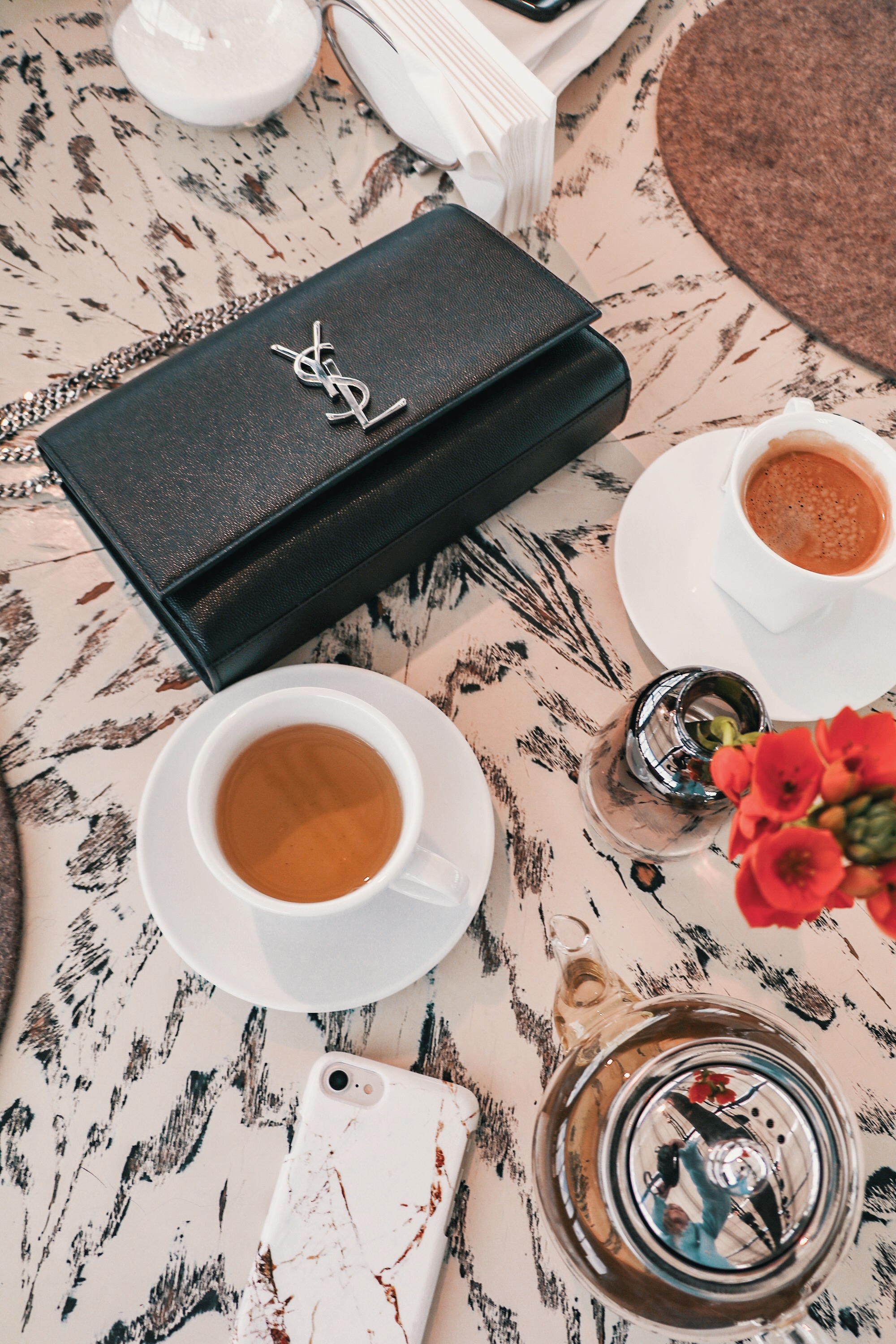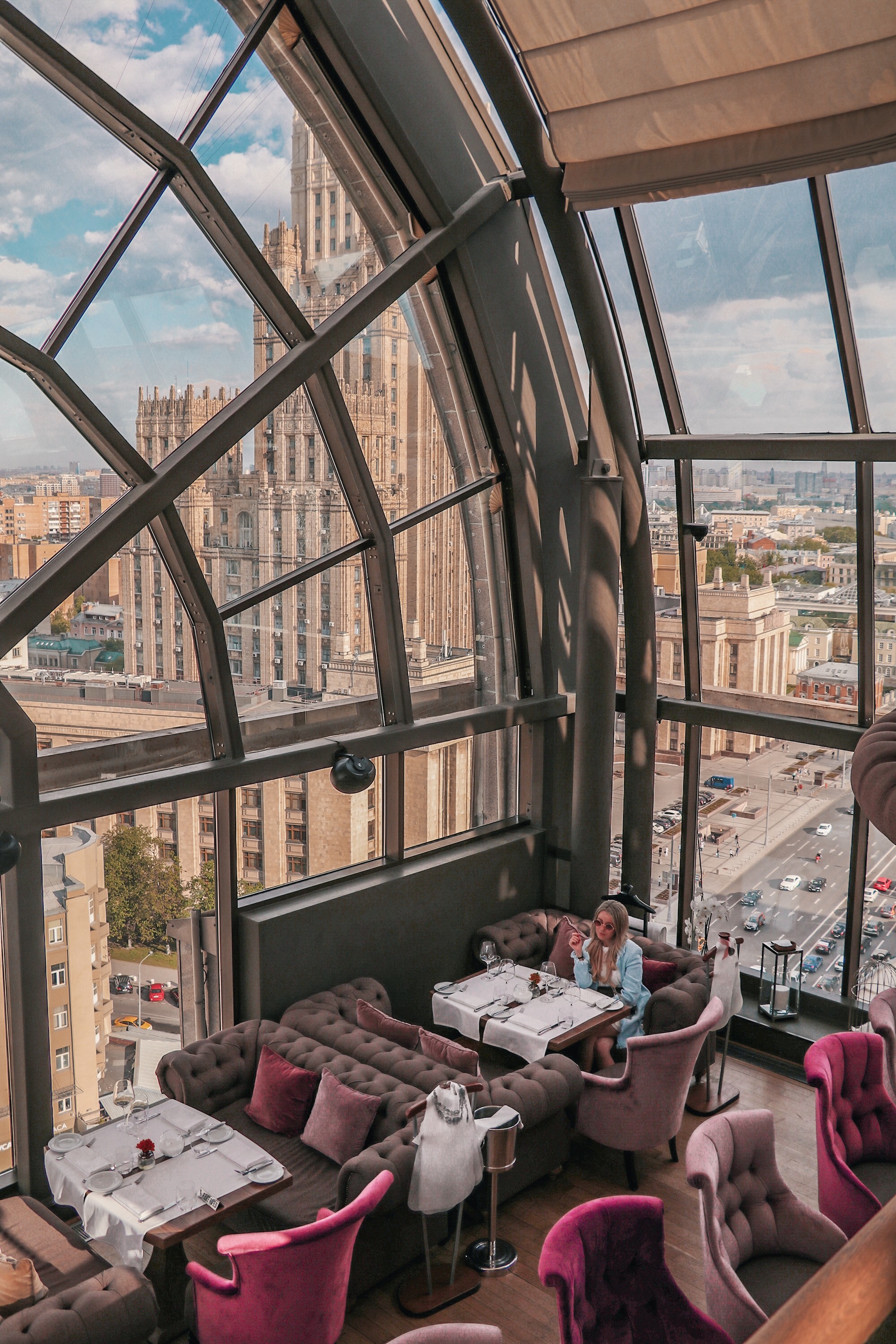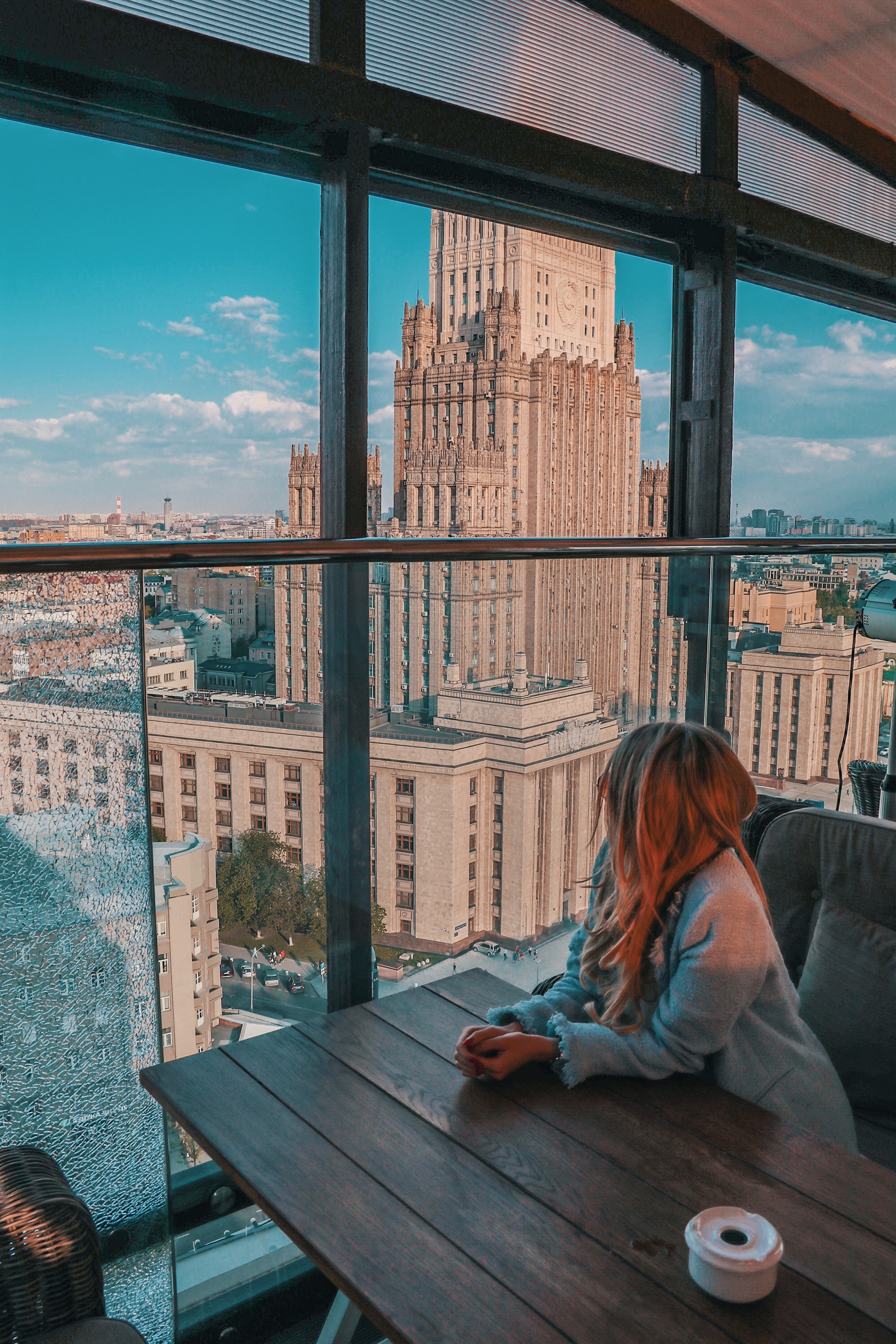 Info:
White Rabbit Moscow