Sep 03, 2017
The wonderful Kempinski Budapest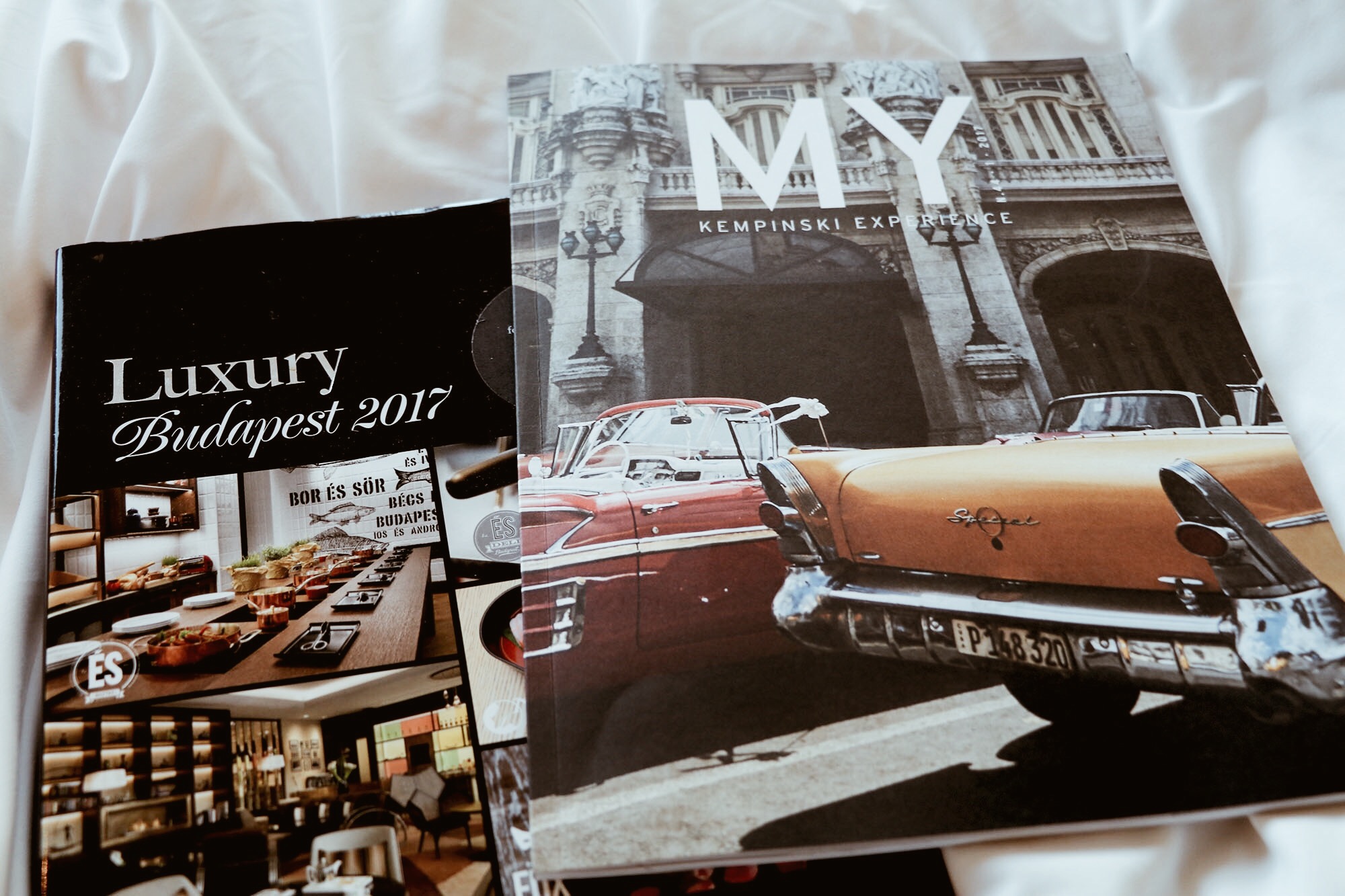 During the weekend of our trip to Budapest, we went to try another of the hotels of the excellent Kempinski chain. Before arriving we of course had high expectations and let's just say we had an absolutely fantastic experience there!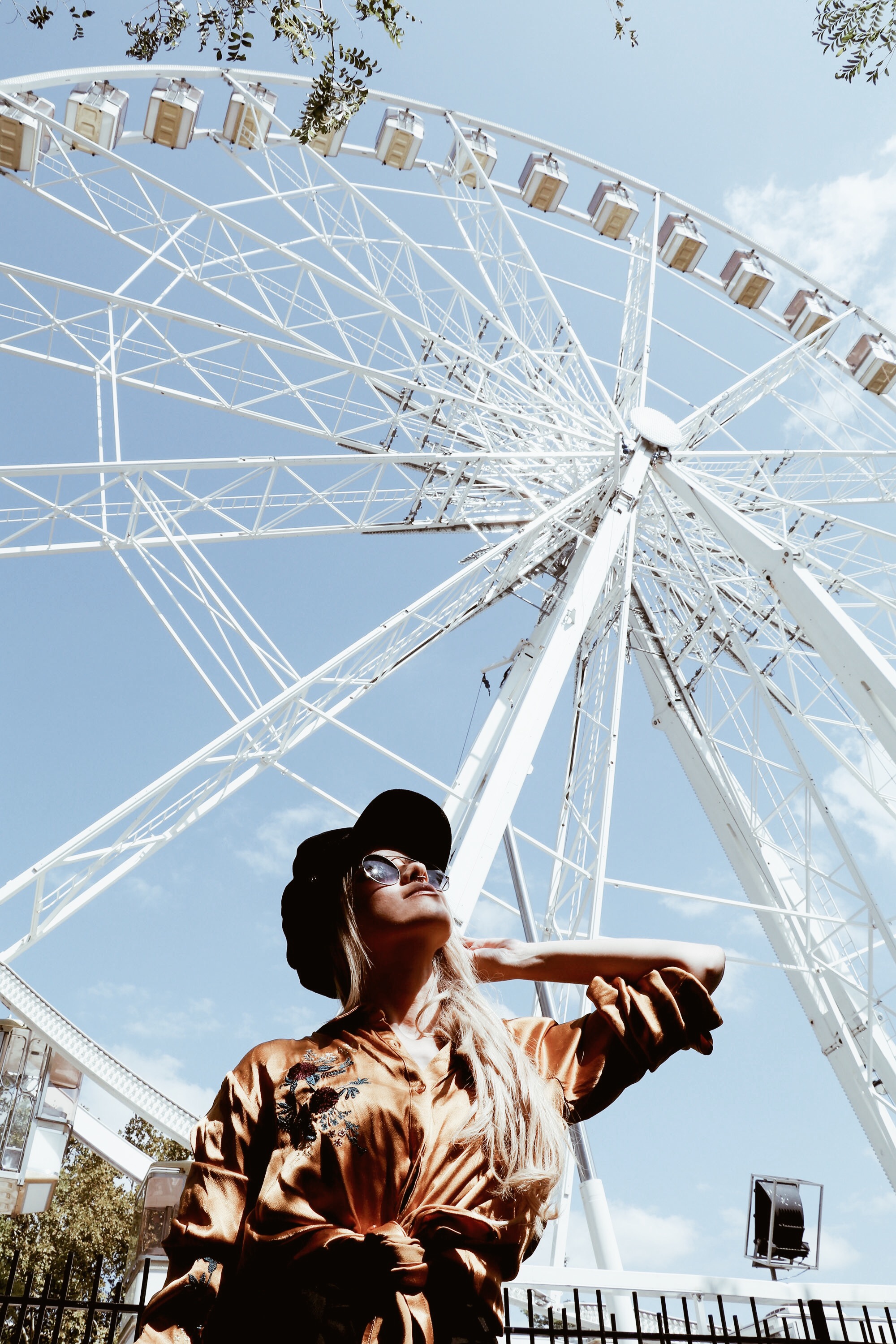 Located right in the centre of Budapest, the luxurious Kempinski Hotel Corvinus is just the perfect choice when you visit the Hungarian capital. The hotel is just a short walk away from the Danube River and all of the city's main attractions.
A couple of days before our arrival, we were asked for an estimate for when we would arrive, so everything was ready from the moment we went through the entrance. In our room we were met with delicious snacks of fruits, chocolates and macaroons, such a nice gesture!
The hotel staff were so helpful by giving recommendations of places to go, which things we needed to try and, in general, how to get the most out of our stay in the city. We were extremely happy for the tips and managed to follow most of the ideas we got.
A thing we always love when travelling is the hotel breakfast, I mean, what is better than waking up slowly and knowing there is a big buffet waiting for you? Haha! When staying in a Kempinski hotel you will never ever be disappointed, because the breakfast options are always all you hoped for and a little bit extra. And the nice thing about this hotel was the options to sit outside on a nice terrace, so I could sit and secretly enjoy some favourite pastries, so delicious!
Although we had big breakfasts, we also wanted to try some delicious Hungarian cakes we got our eye on in one of the cafes is the hotel. So, one afternoon after visiting some sites close to the river, we went to try, and guys, they really know how to make good stuff, everything was so perfect!
Our room was very spacious, with a living room, a big bed, a very nice bathroom and this beautiful view of the Ferris wheel called Budapest Eye, which is especially beautiful in the night. I guess you can imagine the amazing feeling of lying in the bed and looking at it through the window, the lights makes it almost magical.
The Kempinski Hotel Corvinus Budapest also offers very good restaurants in its Gastronomic Quarter Downtown Budapest – featuring two restaurants, two bars and coffee house and a deli: ÉS Bisztró, Nobu, Blue Fox The Bar, The Living Room and ÉS Deli.
One of the mornings we spent some time in the spa of the hotel, which was exactly what we needed after our trip to Turkey where we didn't get so much sleep, so it was nice spending some relaxing moments in the saunas and pool.
All I can say is that, once again, we left so happy and satisfied after a stay at Kempinski. Perfect location, helpful staff, elegant room and delicious food – simply a memorable stay. We can't wait to come back to Budapest!
The room: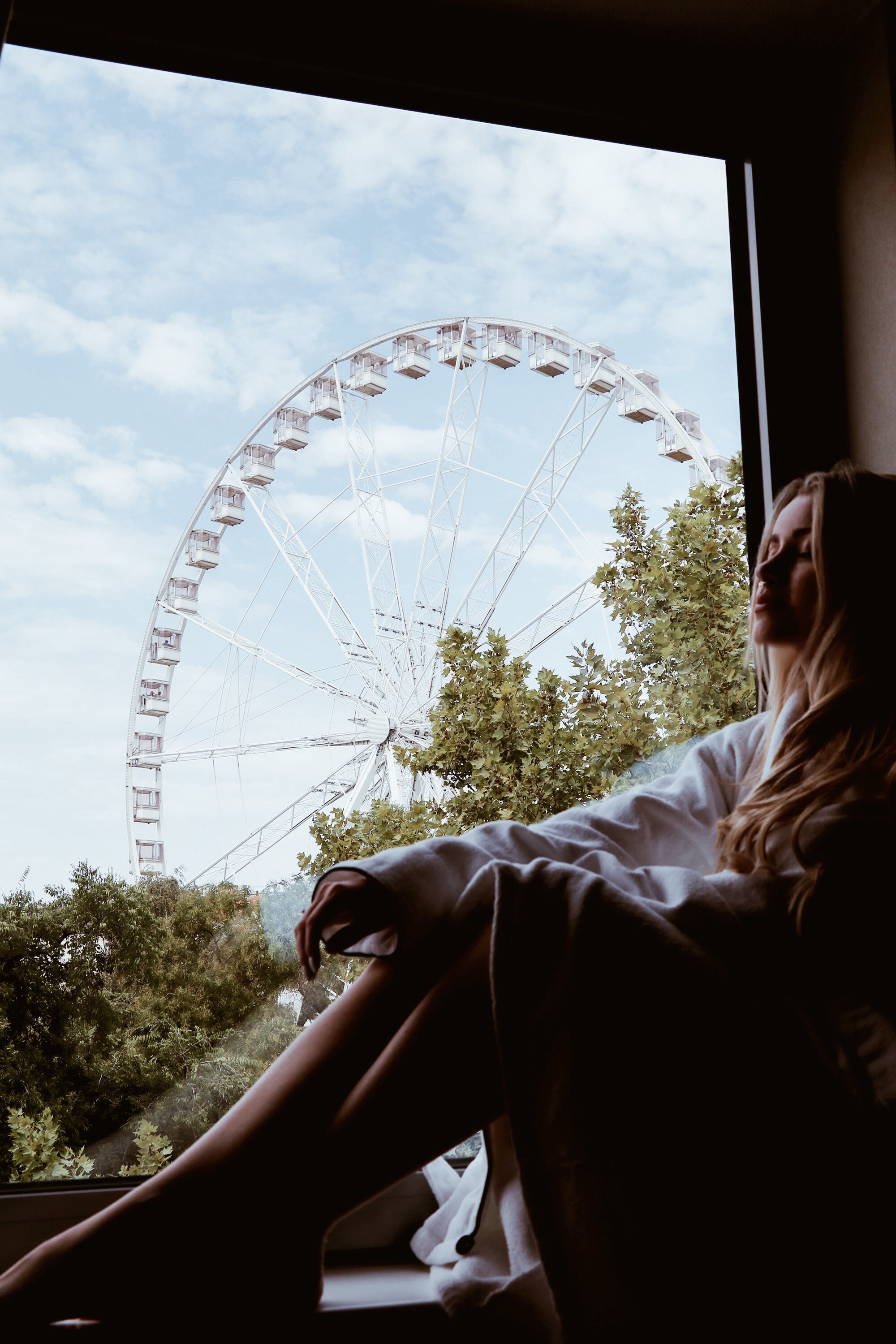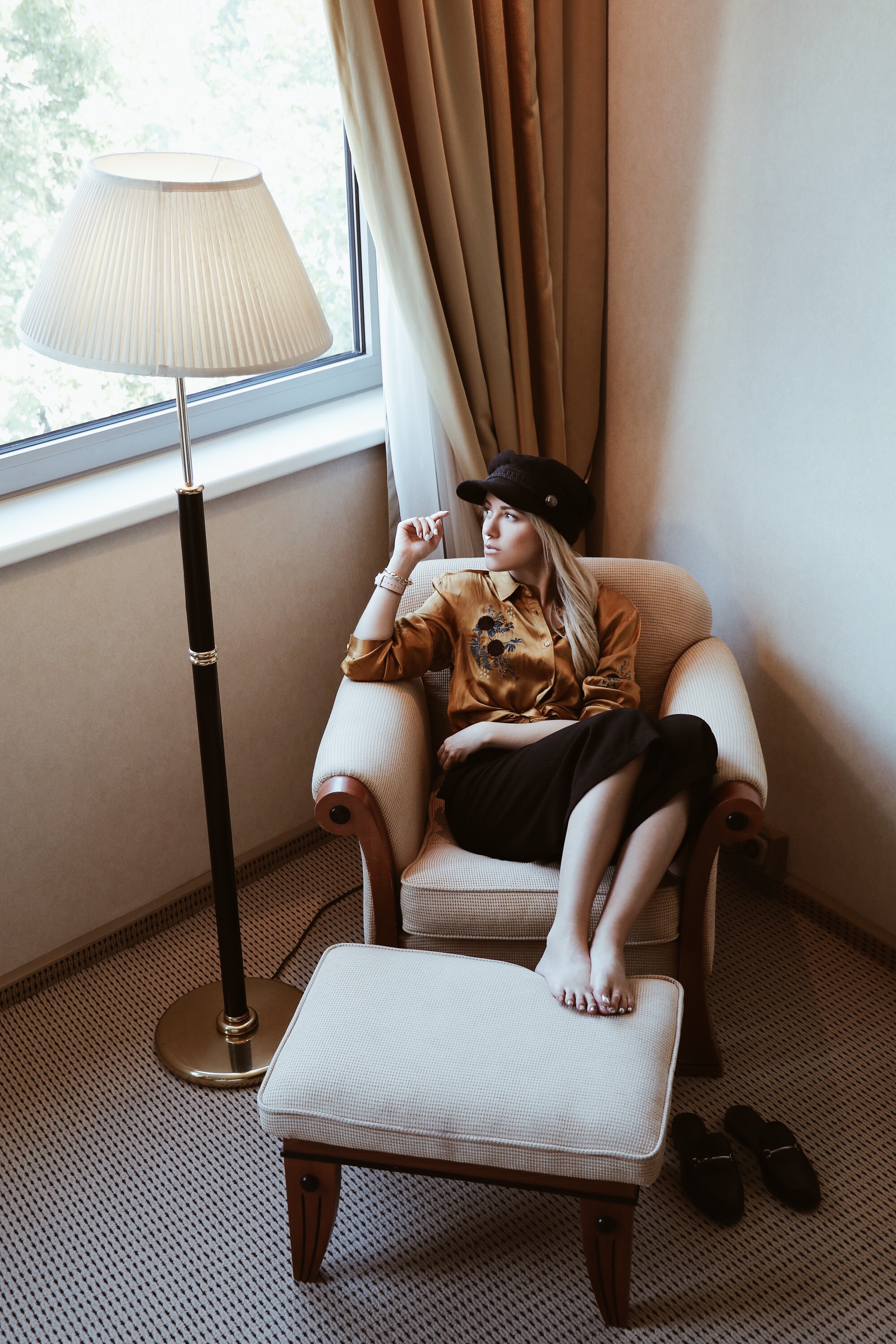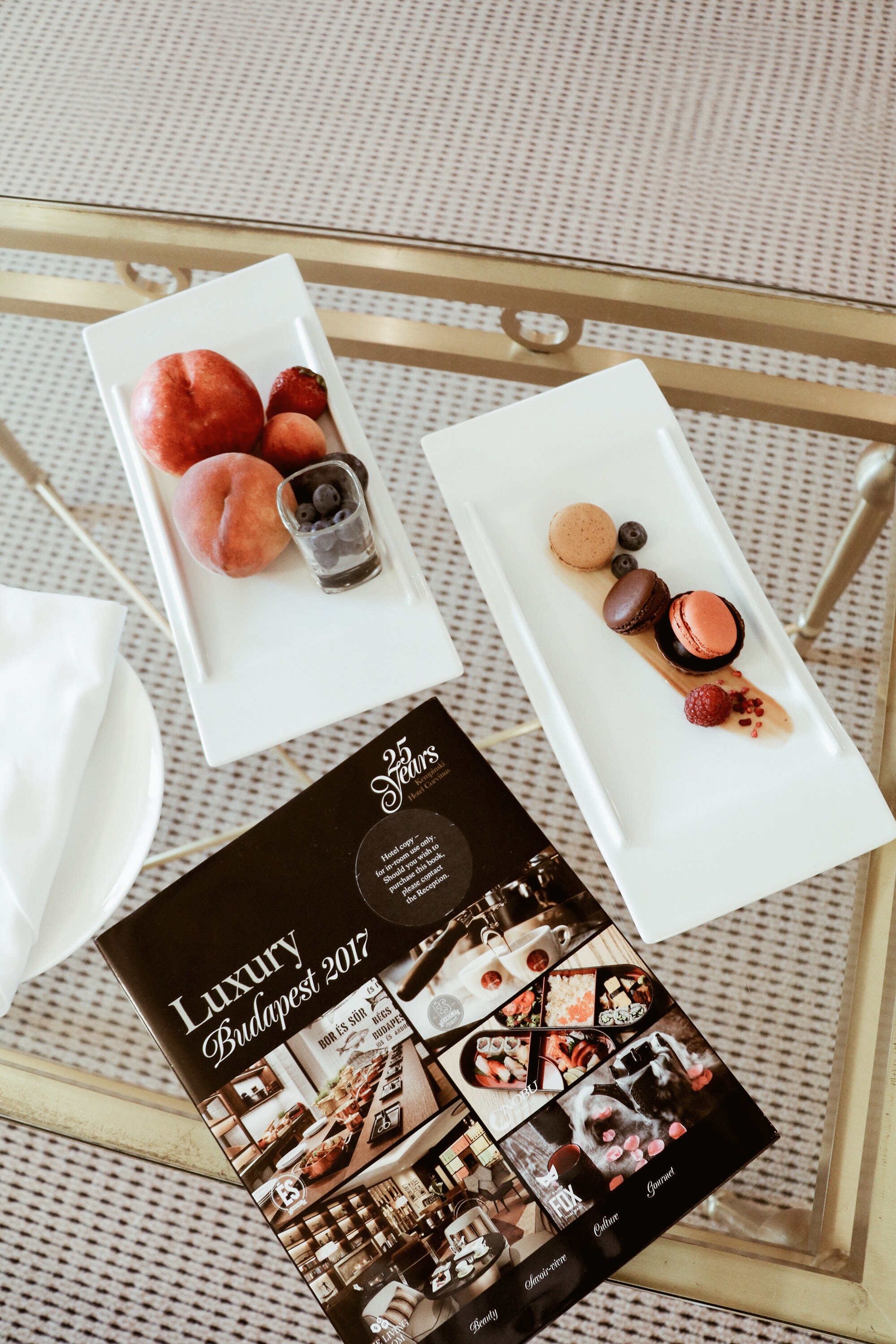 The Breakfast:
The spa: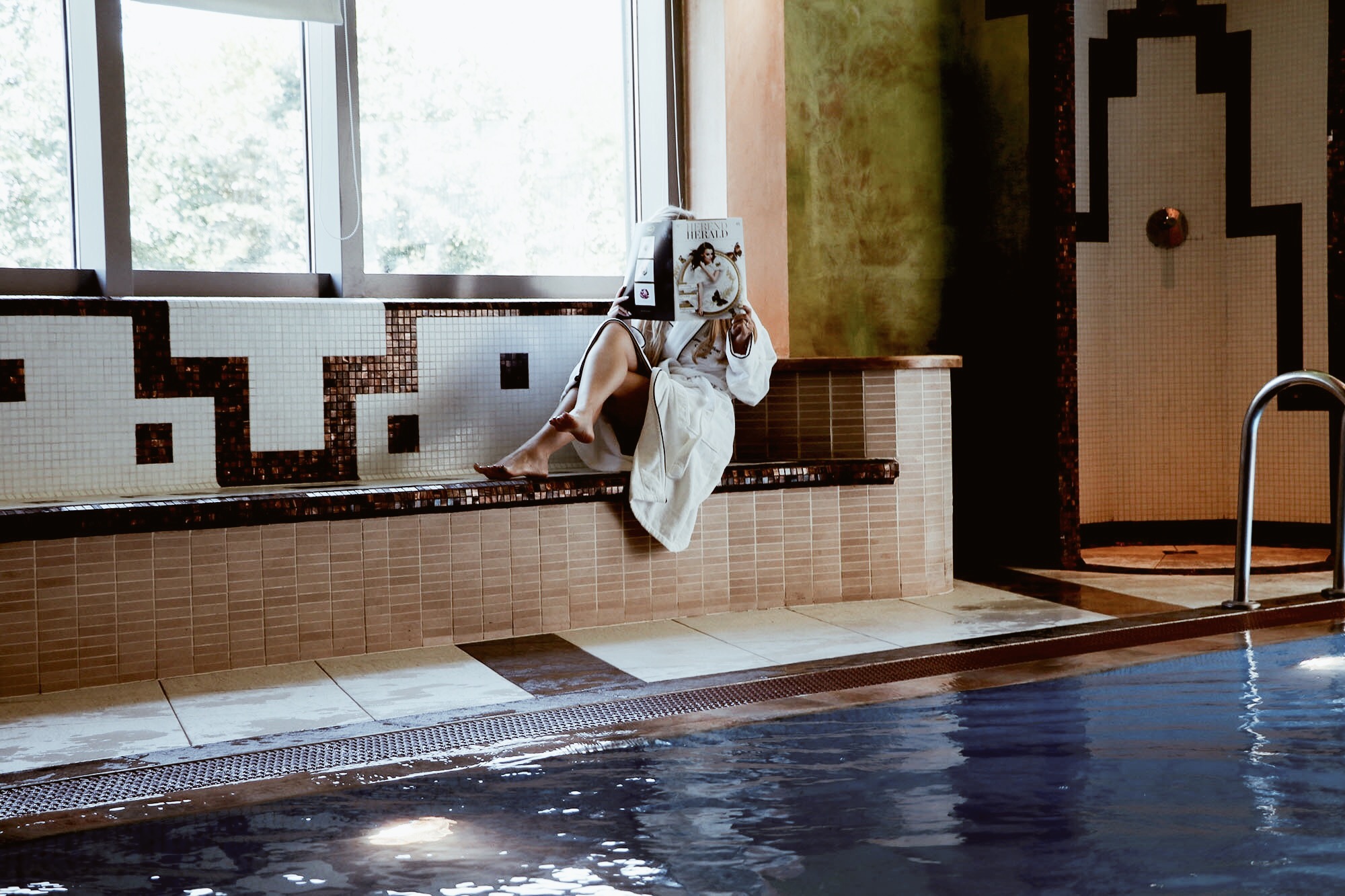 Kempinski Hotel Corvinus Budapest