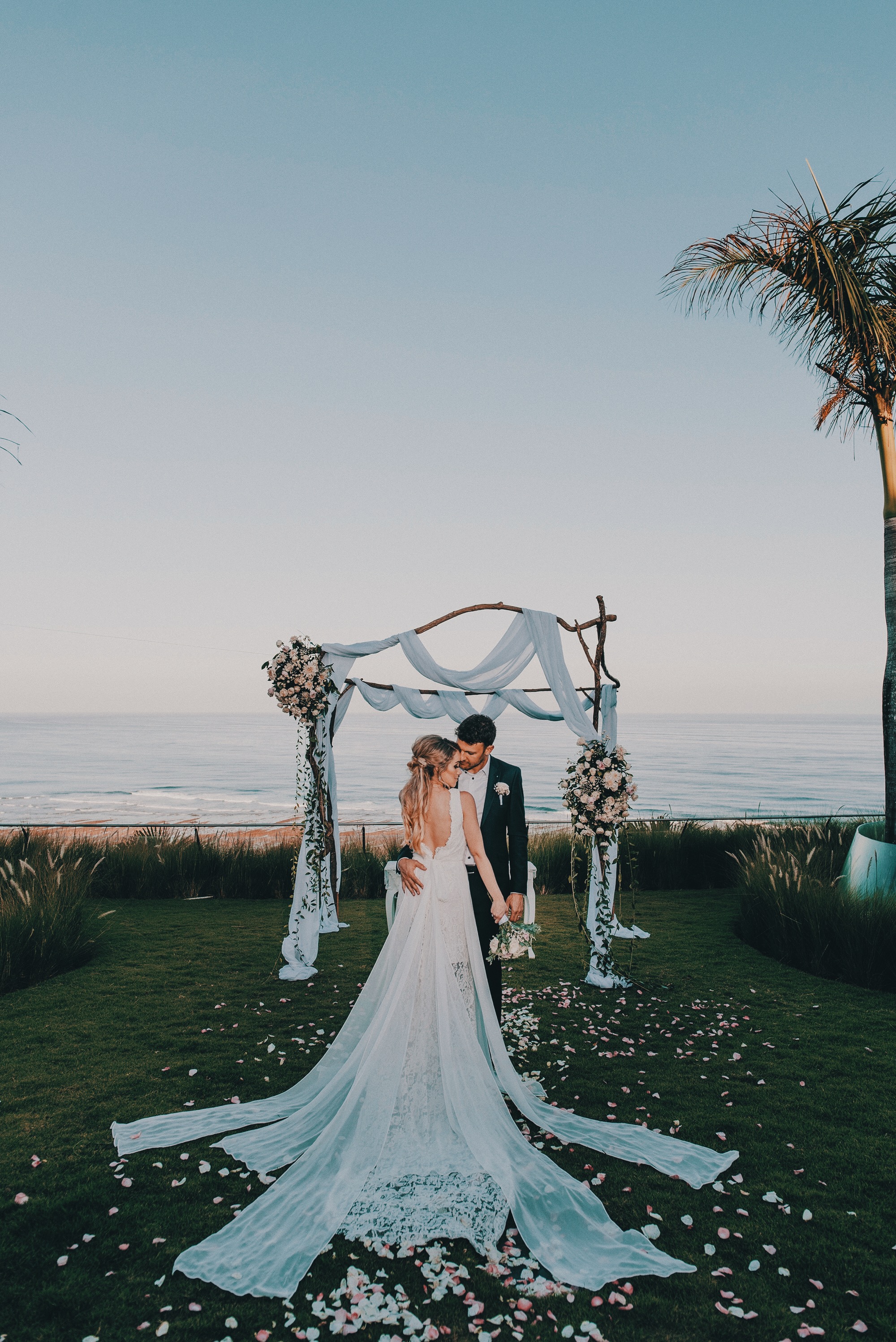 It´s time to talk about my second dress… The one I used for our wedding photoshoot!
I have received so many questions and I will try to answer all of them. The dress is from Goddess by Nature, an Aussie brand with the MOST beautiful wedding gowns! Seriously, I mean it!
I love the style of the dress, because it matches completely with the wedding location, the beach/summer vibes and, most importantly, my style. It is romantic, playful and stylish. It is simply a dress of dreams for a wedding at the beach! If you want the same beautiful dress for your special day, this bridal gown is called Lily gown. If you have a different style, there are so many amazing options at Goddess by Nature – it was actually very difficult for me to choose!
Beneath the panels the dress is composed of a form-fitting comfortable stretch floral lace gown. A v-neckline and lowered open back decorate the bodice, while a thigh high gradual slit occupies the skirt. The dress is still super comfortable and nice! My favourite part is that the flowing soft chiffon panels begin at the waist and weightlessly fall to the floor. The effect is so beautiful – both in pictures and in real life.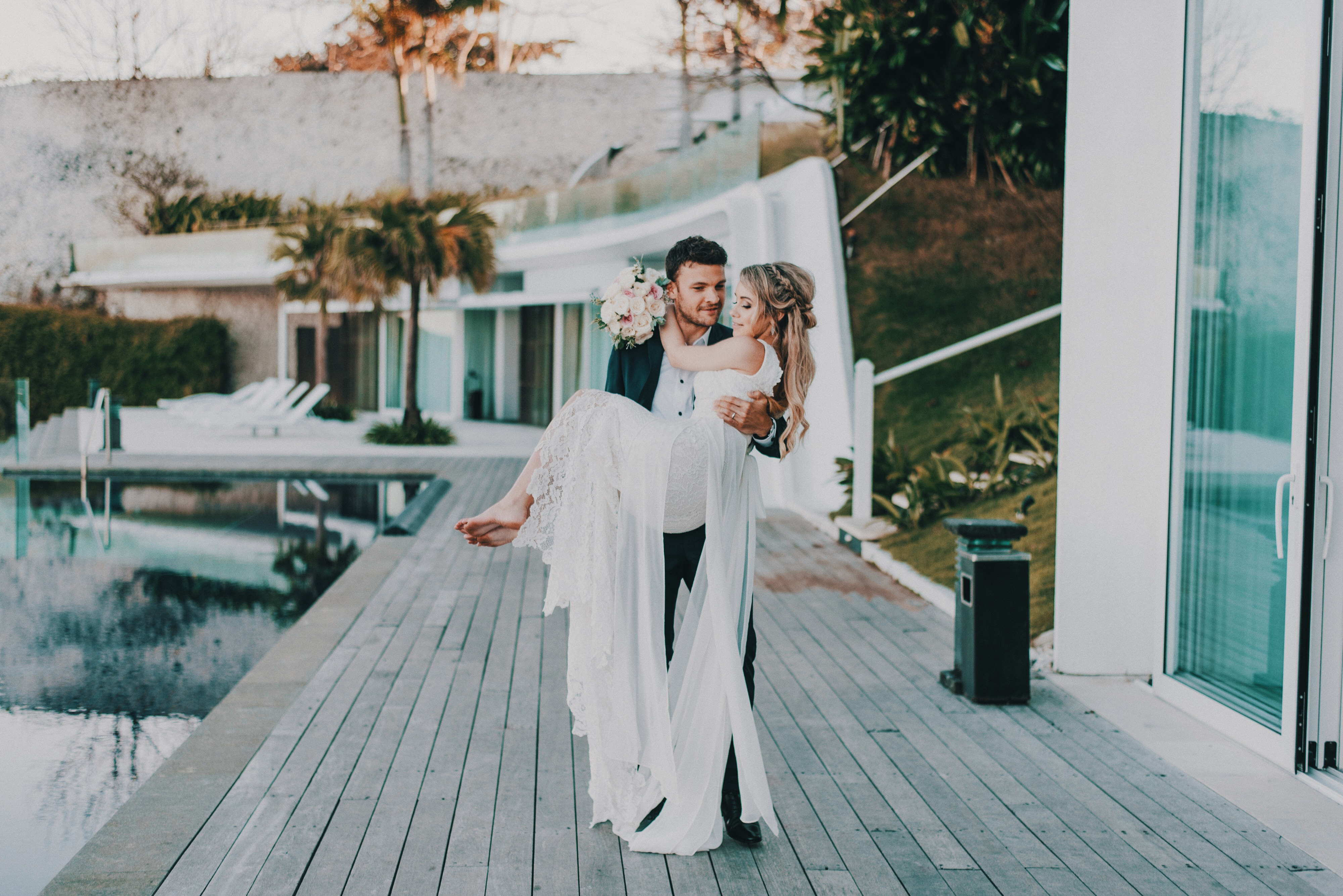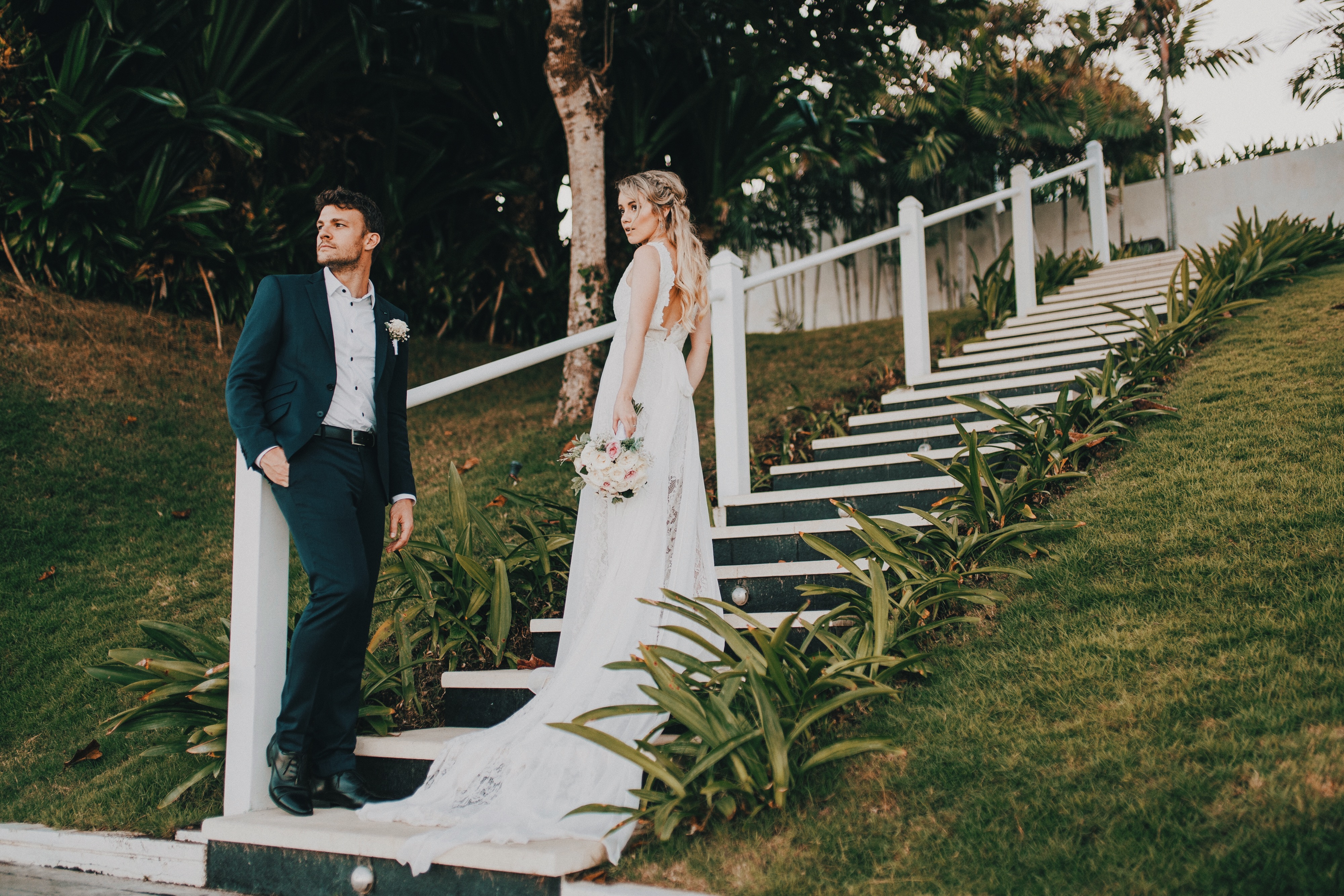 Info: