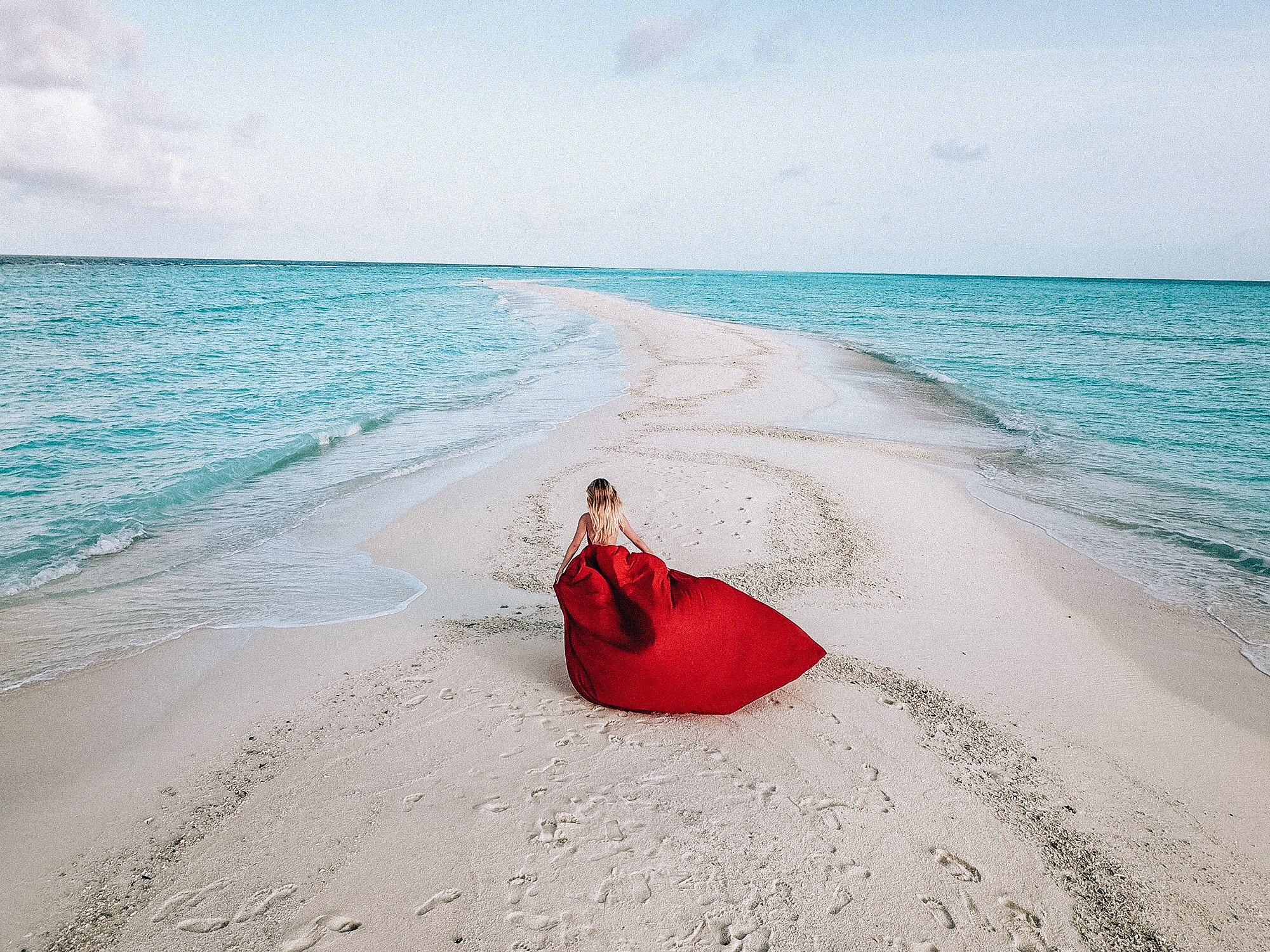 For a long time, it has been one of my biggest dreams to visit the wonderful islands of Maldives and this summer my dream finally came true when my husband and I spent some days in heaven. Our first stop was Kuramathi Island Resort and we could simply not wait to arrive. To get there we went by boat from Male Airport, which is a ride of about 90 minutes. When we finally arrived, we were greeted with a perfect reception and everything was absolutely perfect from the first second.
We stayed in the Deluxe Water Villa, located on pillars above the water. On our way to the villa, we could not stop smiling because of our excitement to enter our incredible home for the next days. I am sure you have seen beautiful Instagram pictures of Maldives and I promise you, that it is even better when you are there. The incredibly blue water, the white sand, the calming palms… Just stunning! I had to pinch myself a few times to make sure I was not dreaming.
Our villa had a wonderful view of the ocean and we could sit outside and watch a typical Maldivian sunset from our terrace, with marmalade skies and fishes swimming around our little home.
Spending time on the island is so fun with many activities to enjoy. Obviously, there are many opportunities to go diving or snorkelling with incredible reef surrounding the island and many other popular water activities, for example sailing, fishing, windsurfing, stand up paddling, just to mention a few.
When you need a break from the ocean, there are many options to explore the island. You can go on an interesting visit to the botanic area, where you can learn about local plants or take a walk to the incredible sand bank, where you can let the waves catch you from two sides – we had a lot of fun there and took some cool pictures. It was magical!  Also, if you want to relax a bit, they have a very nice spa at Kuramathi.
With all these activities, it is necessary to get some energy onboard and here there are also many options. During our stay, we had the full board option, which meant that we had breakfast, lunch and dinner included in the restaurant close to our room, which was perfect. Another package you can select is "all-inclusive", where you can choose to enjoy your meals in the a la carte restaurants and where drinks likewise are included. We decided to try a couple of the a la carte restaurants in addition to our local restaurant and everything was so, so good. From the fine dining at Duniye to a very relaxing lunch mood at Palm and delicious steaks at Island Barbeque (if you go to Kuramathi, promise me you will try this restaurant). Our taste buds were spoiled all the time, yummy! After our dinner at Island Barbeque we could enjoy a presentation with Maldivian music and dance, it was so fun! A memorable night and a nice way to appreciate the country's beautiful culture!
At Kuramathi, you can go for a simple walk around the island and still feel like you are having the best time, so our days at Kuramathi went by so fast and we were a little sad when we had to leave. The good thing is that we have a perfect reason to come back, because there are still many things we need to discover and try there. And when we return as a small family there is even a cool kids club where children can make new friends while we can go rediscover some of the great memories we had at this wonderful island.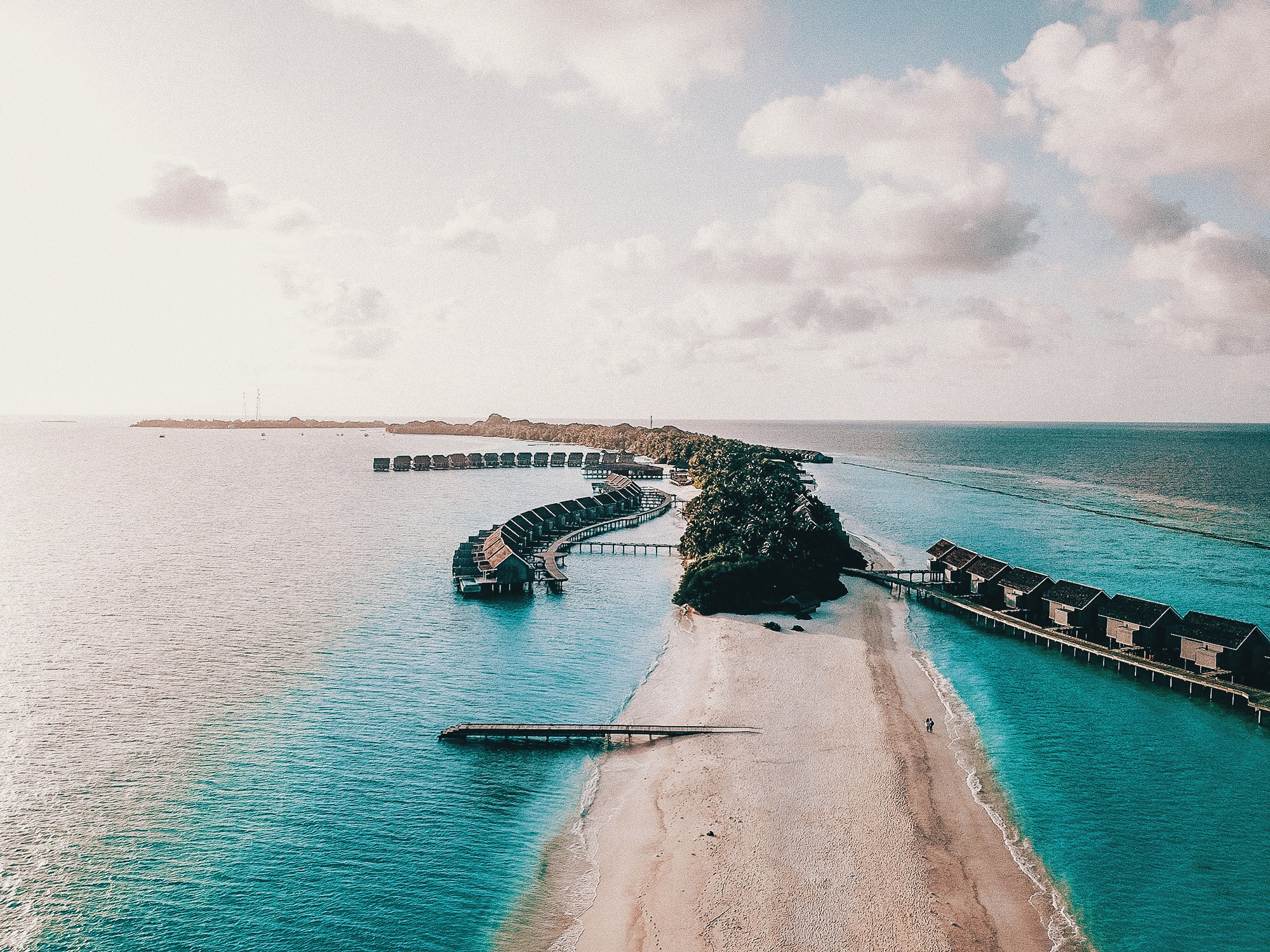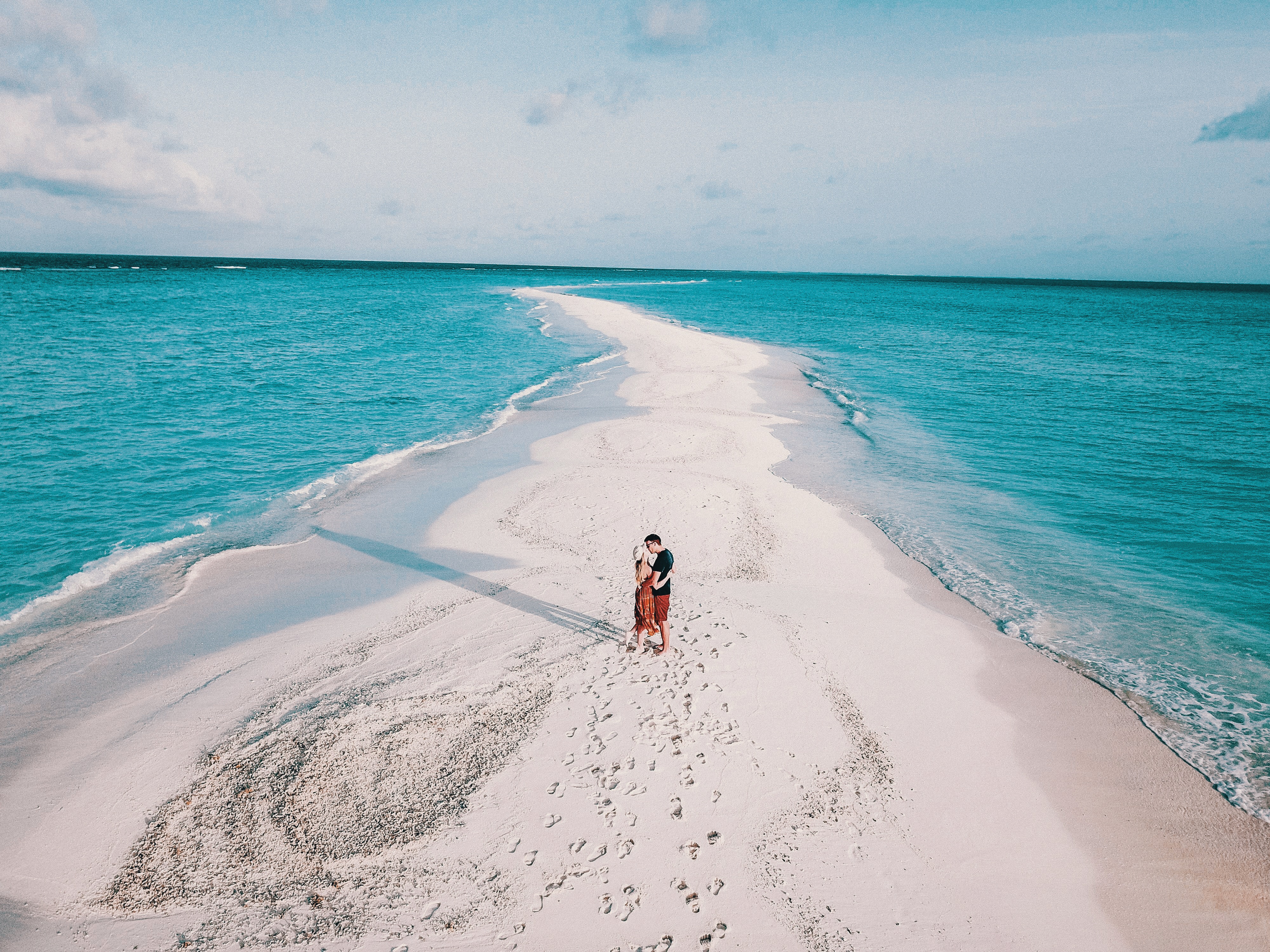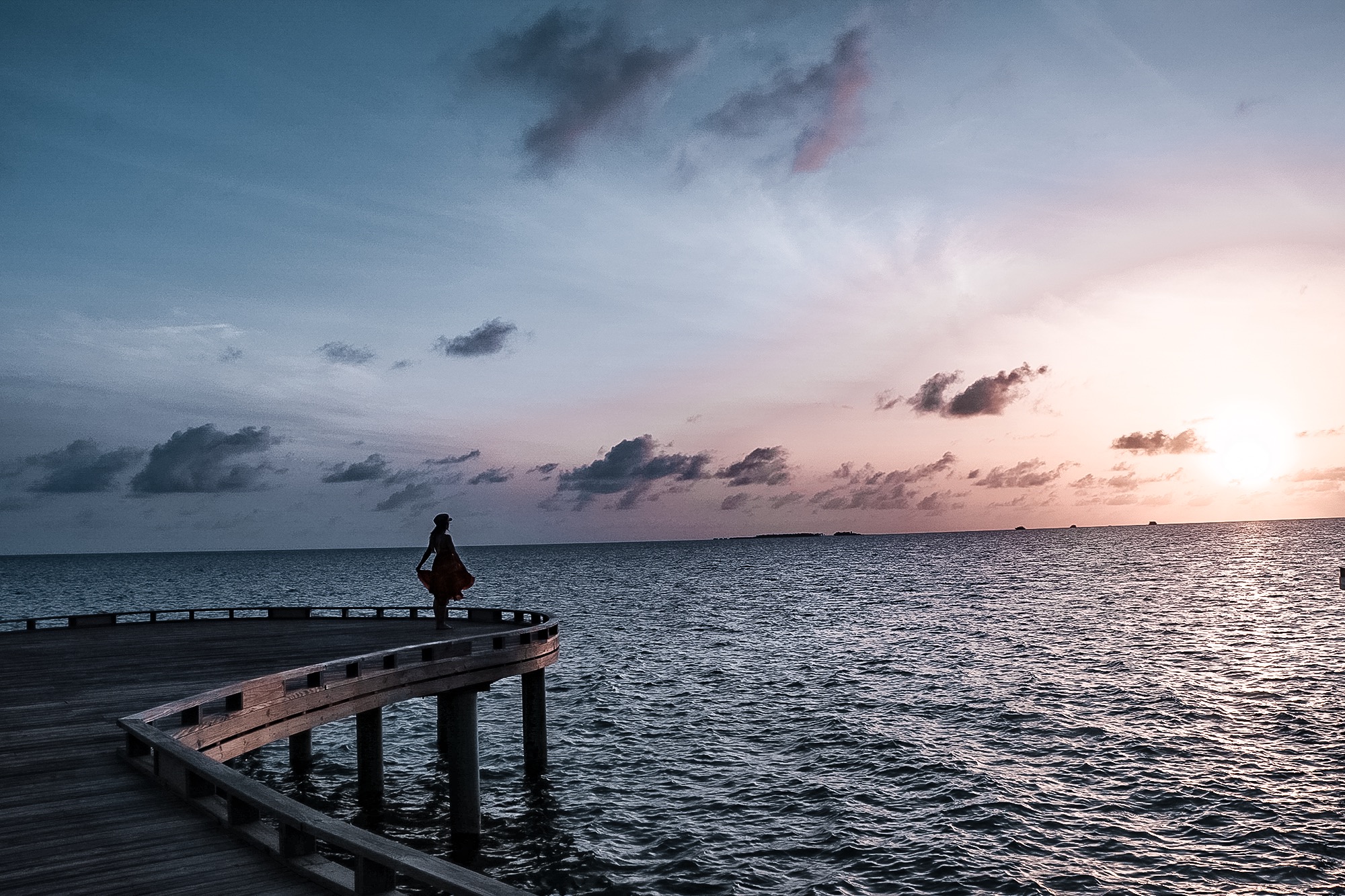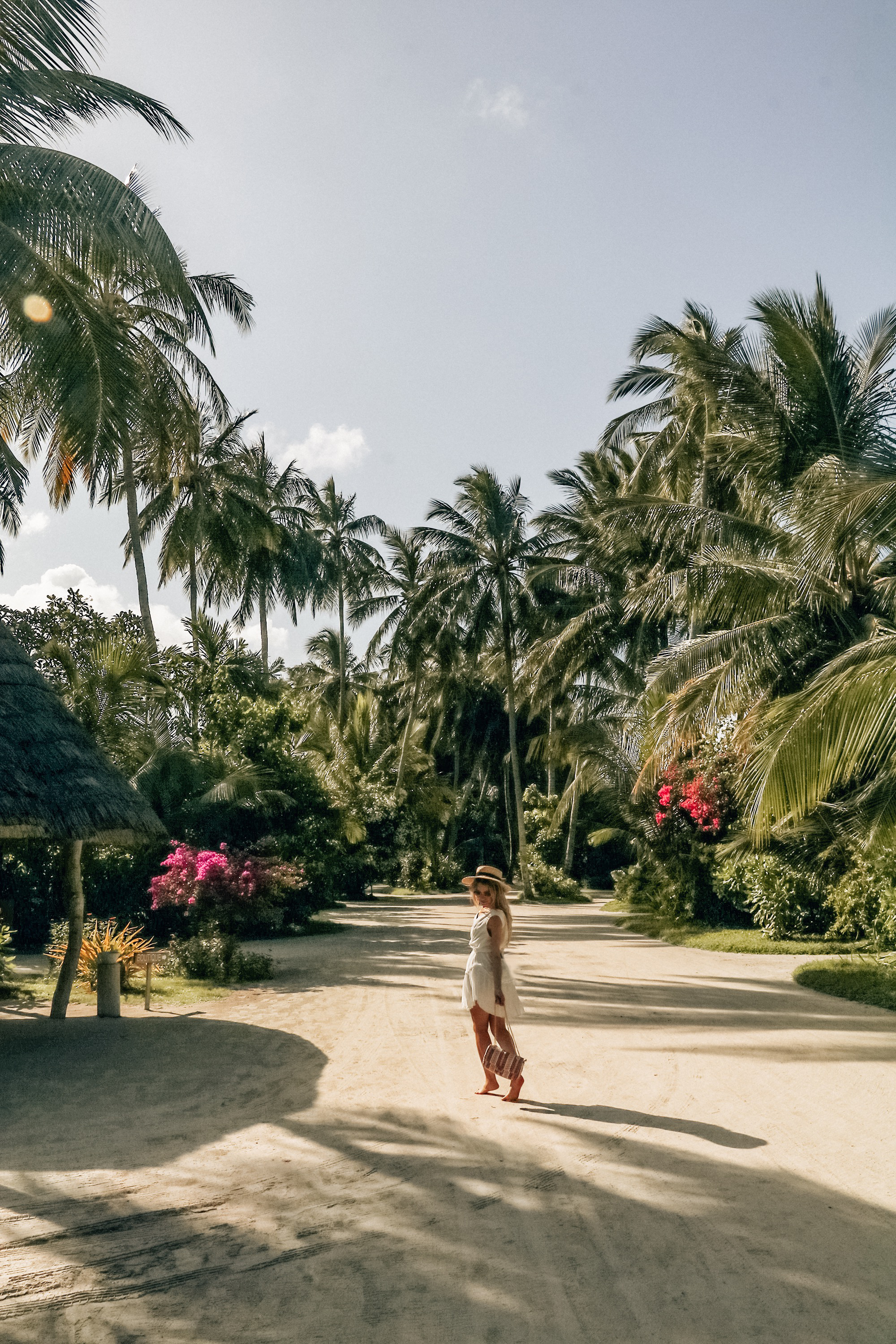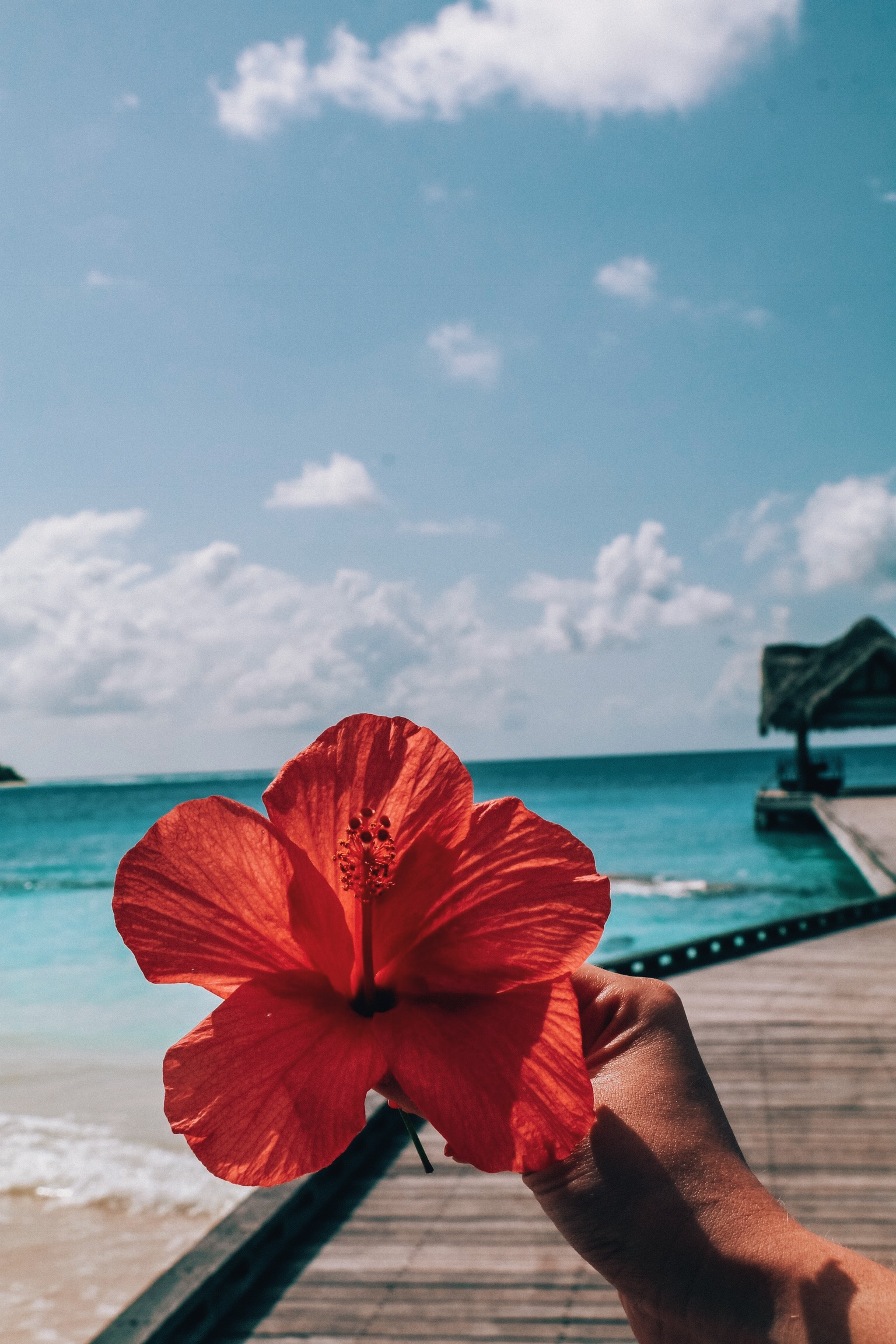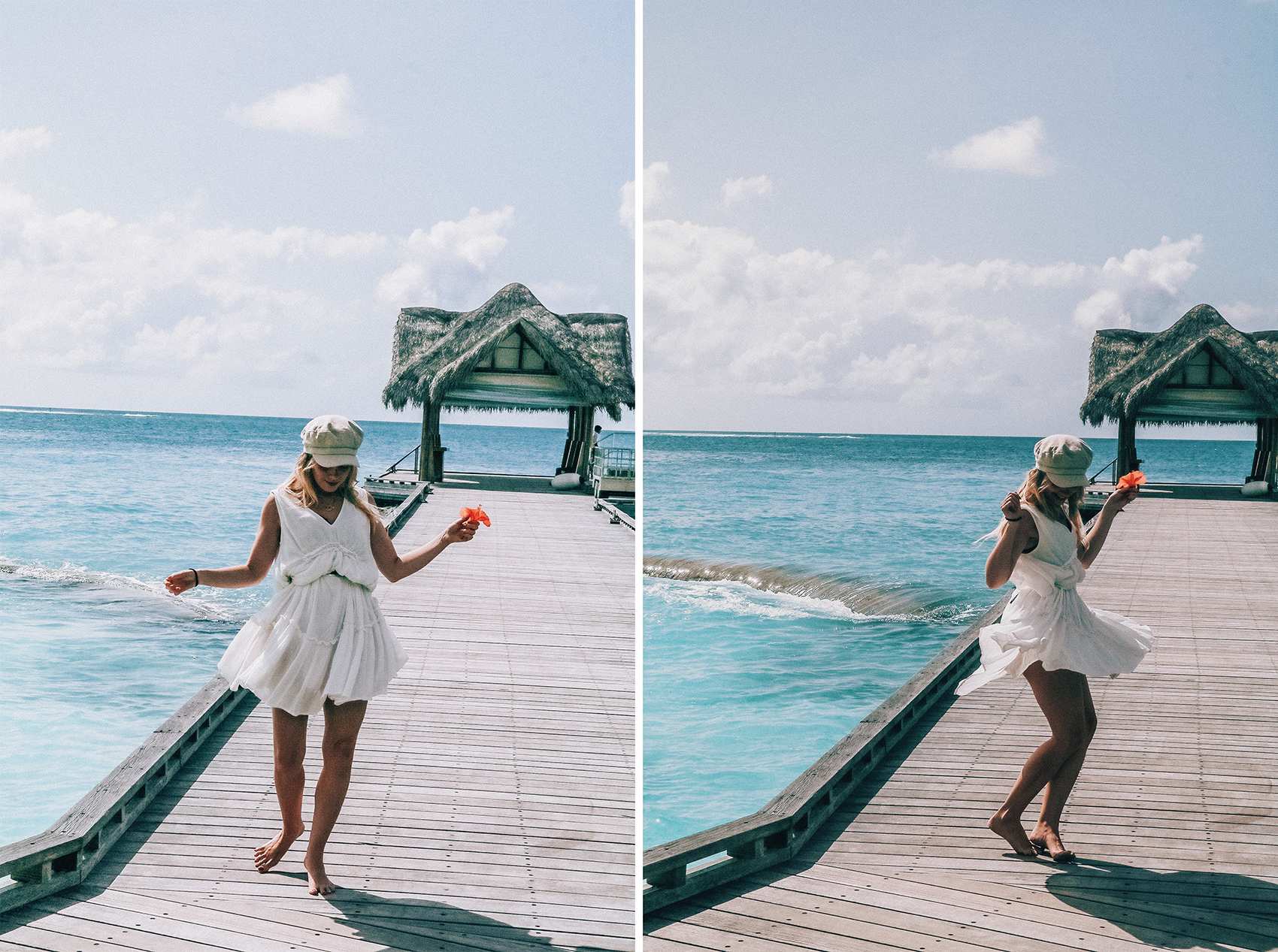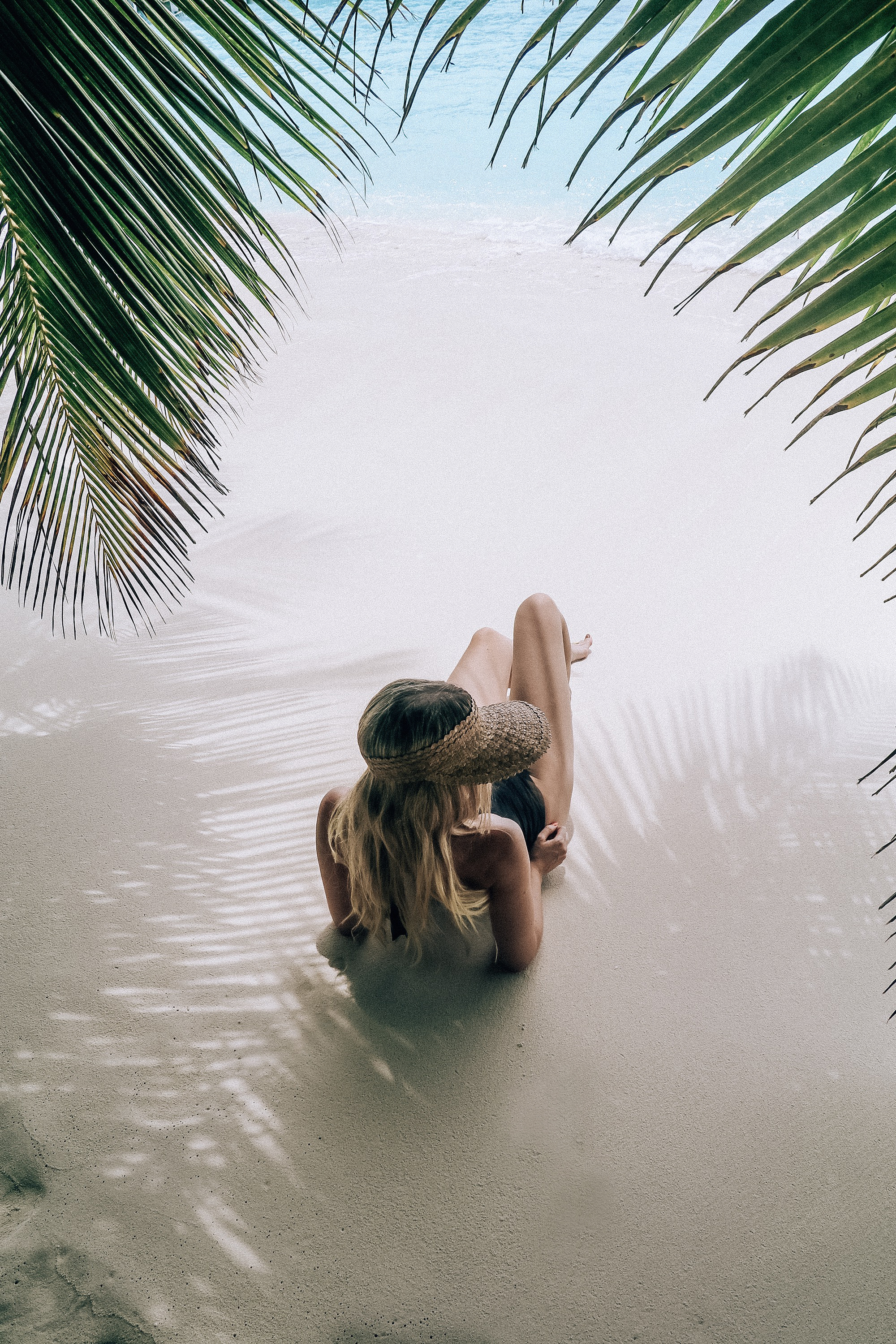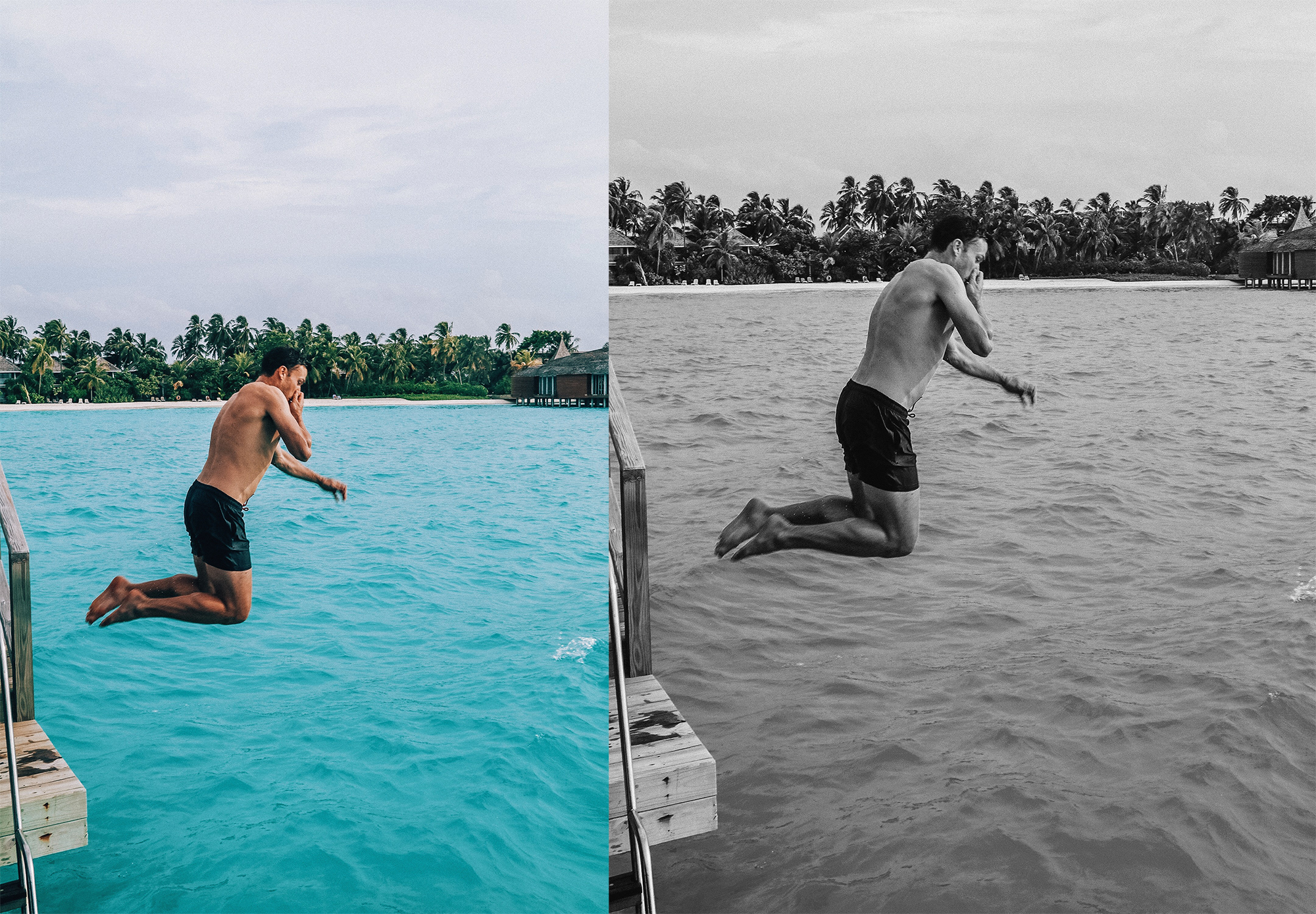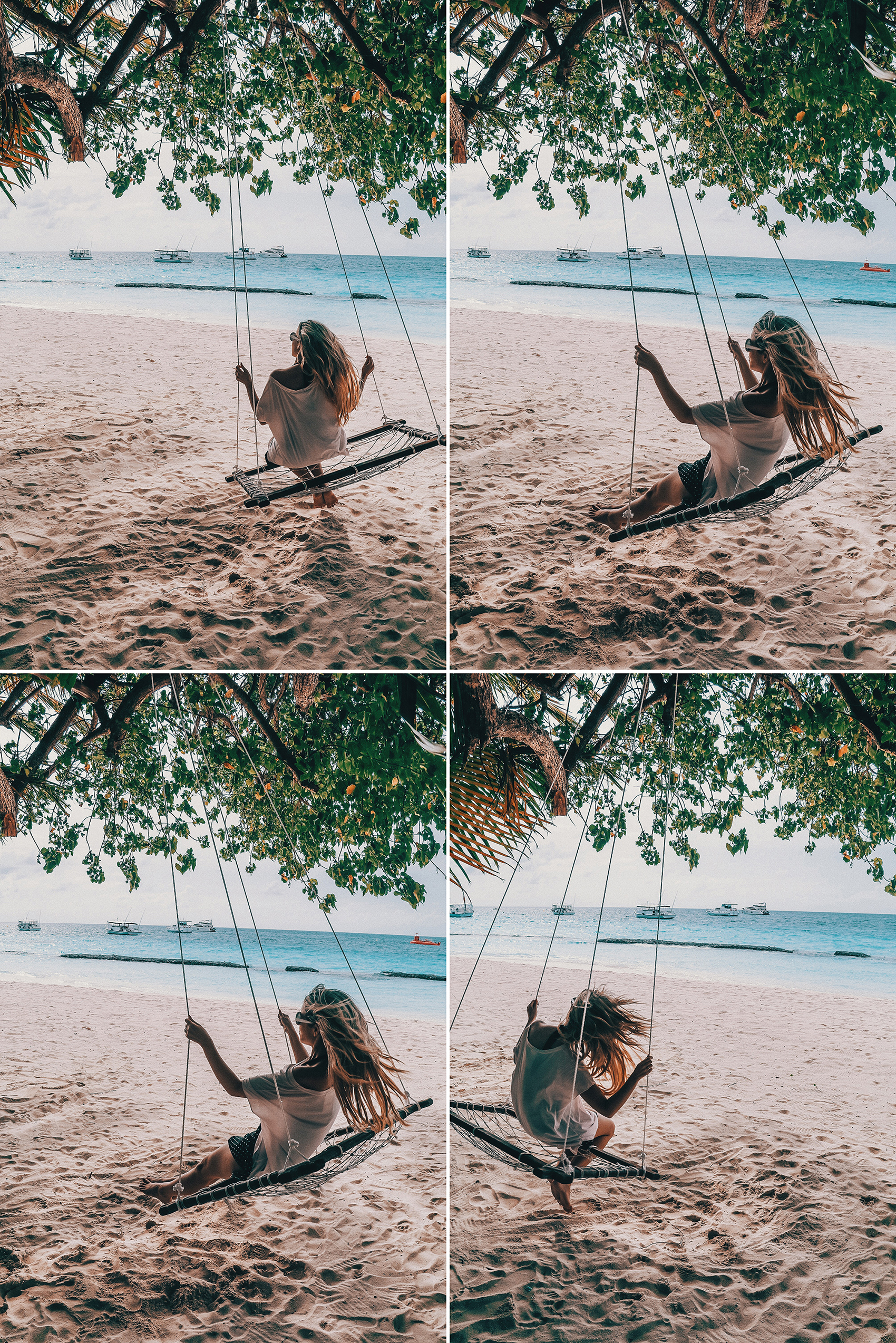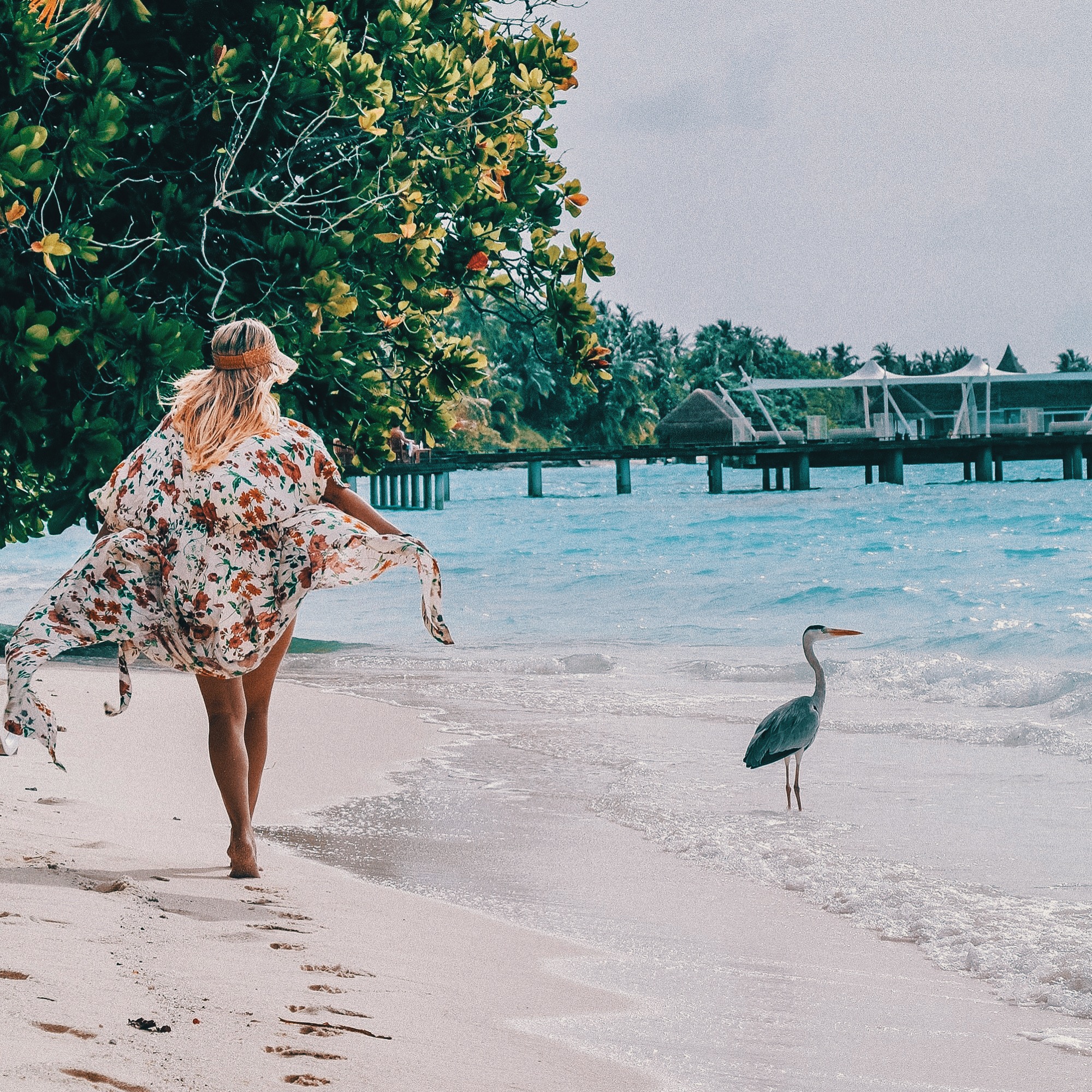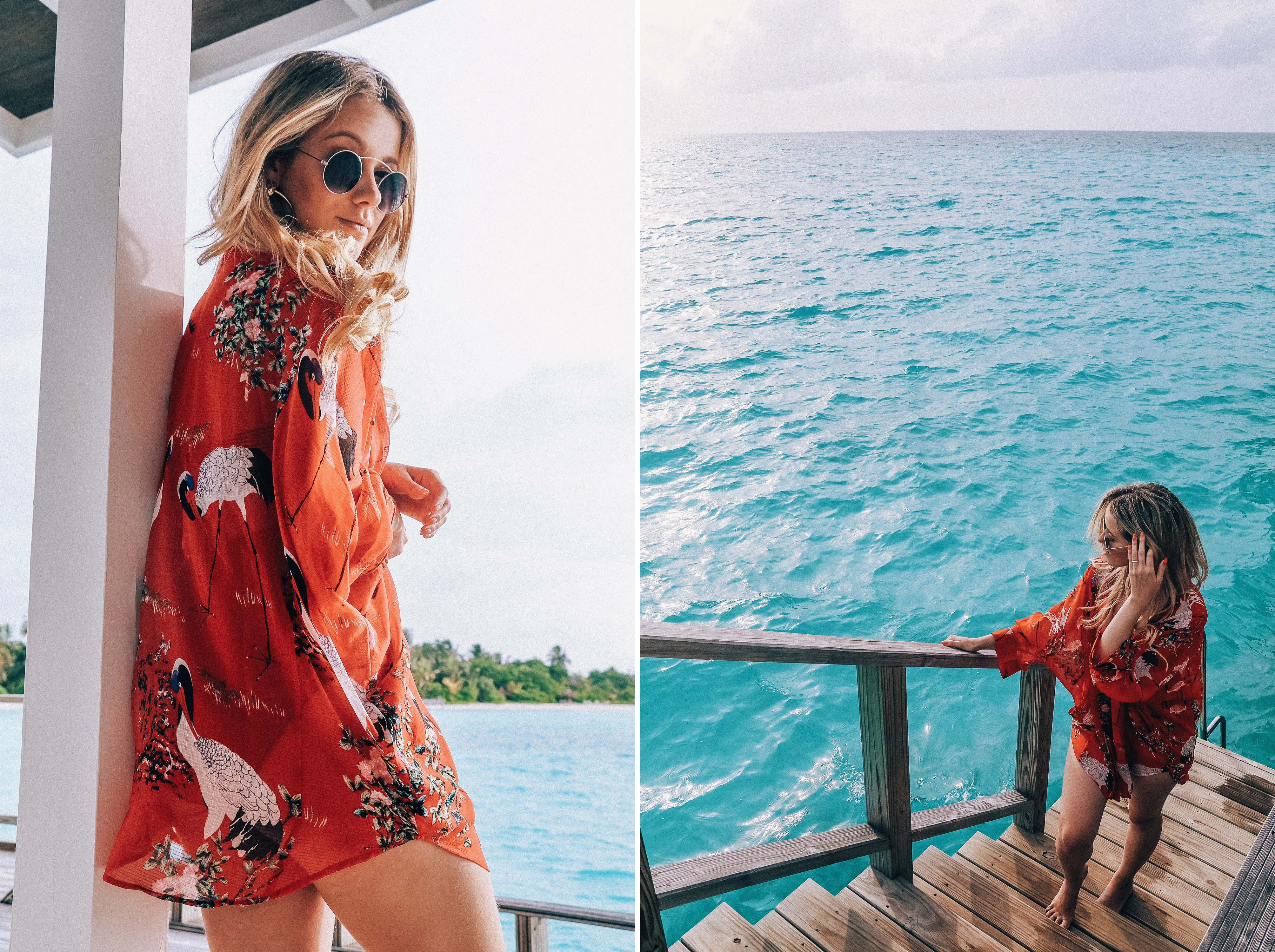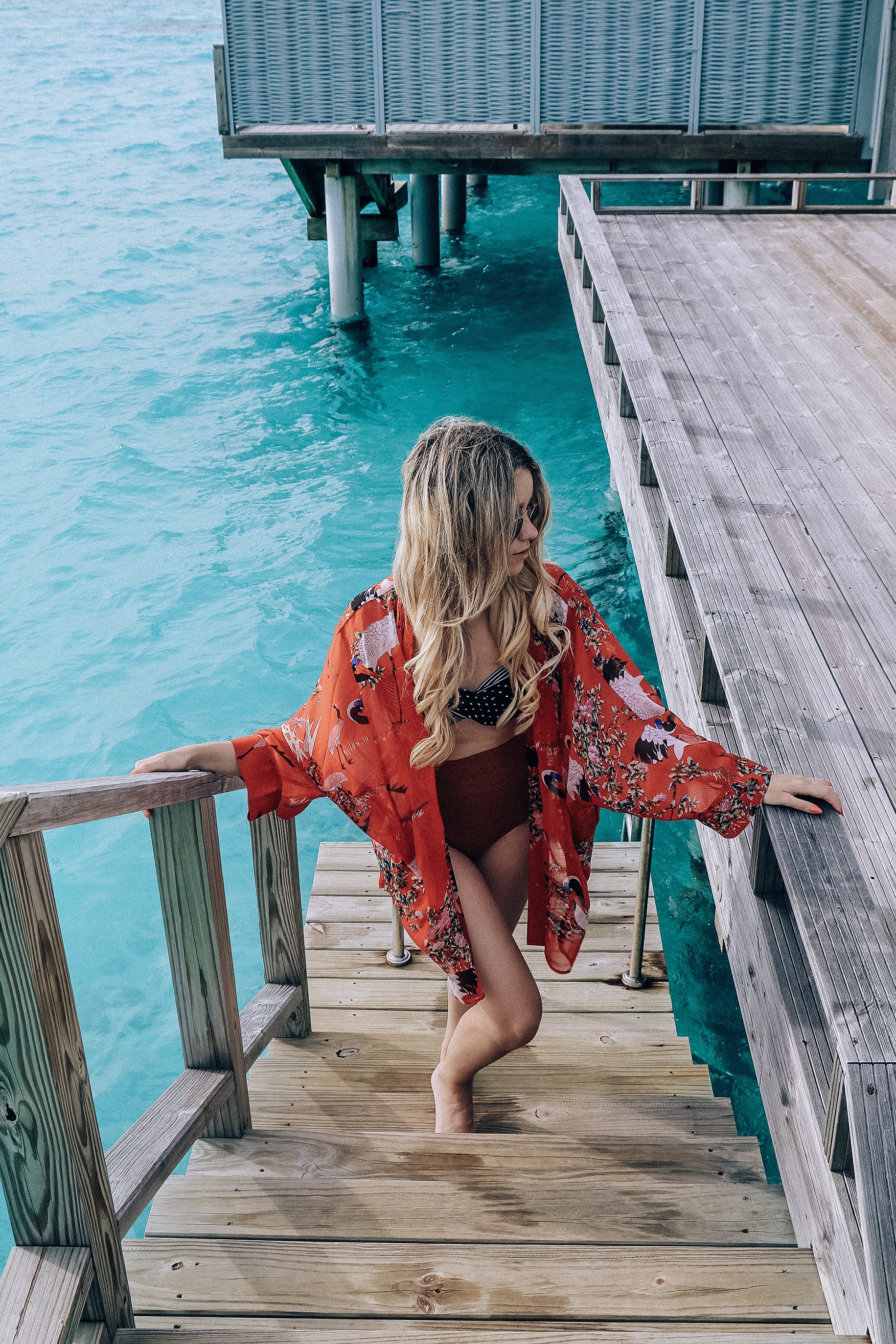 Kuramathi Island:
Equipment we used for our Pictures:
Canon EOS80D
Mavic Pro – Dji
GOPro Hero