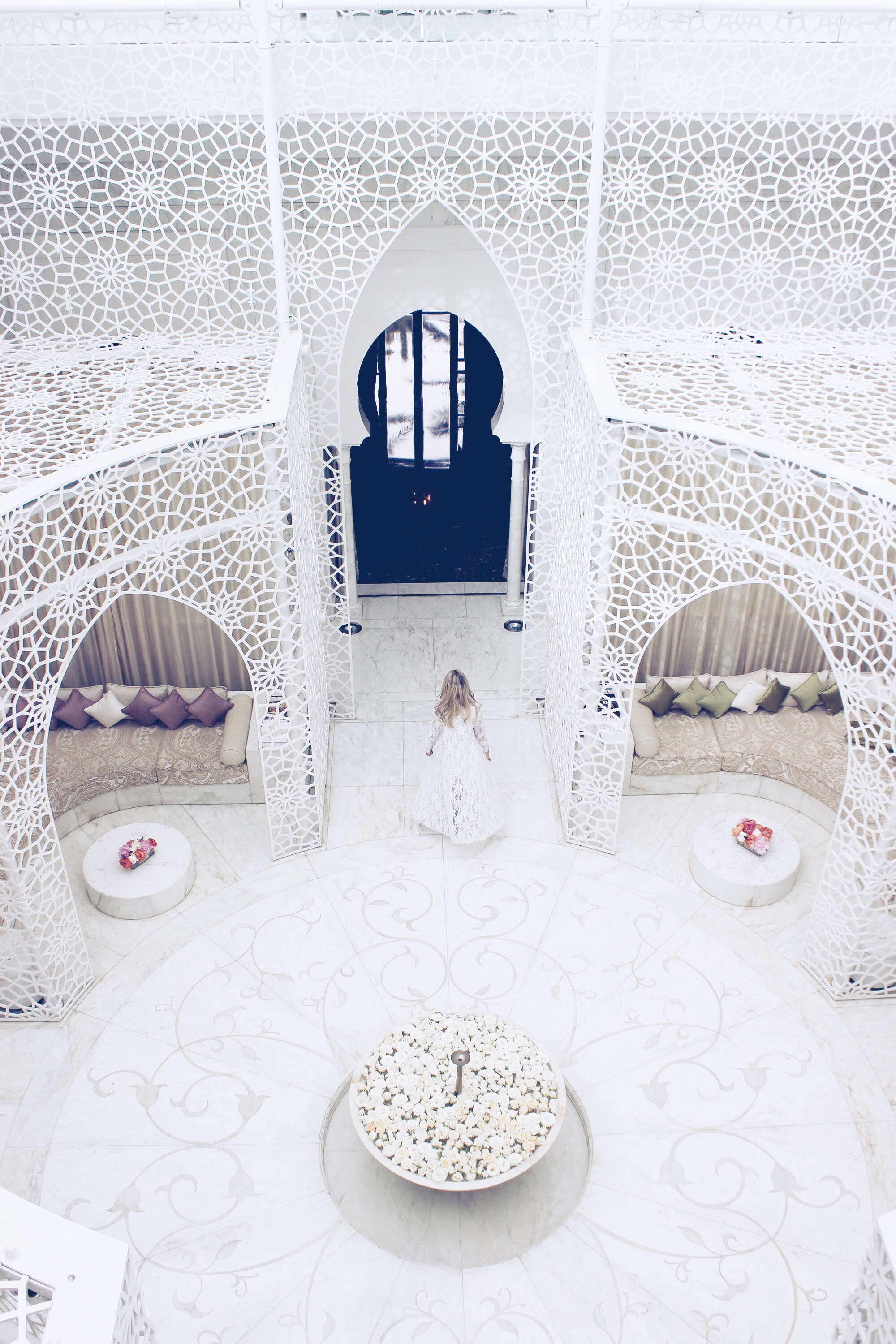 Some places in the world have the ability to make you doubt whether you are awake or walking around in an intoxicating dream. In this post you will see one of these places.
Royal Mansour is a 5-star luxury hotel located in the heart of Marrakech. The place invites you into a parallel world where you find your own Medina and your own riad with wonderful, luxurious and unique services. The Royal Mansour Marrakech was born out of a vision to create a spectacular masterpiece exceeding the demands of today's discerning traveller, while reflecting the true essence of Moroccan tradition. The place celebrates architecture, ancestral knowledge and culinary arts as well as an innate sense of beauty which is part of the country's heritage.  To see the whole "city" of Royal Mansour, you will need some hours, or maybe a full day, and I promise that you will fall in love with this hotel.
The pictures today are from the spa of Royal Mansour, which looks like a white wonderland and, as I said there, it is probably the most "instagrammy" place I have been. hehe
The spa is AMAZING, relaxing and luxurious. It is a feel-good oasis under a monumental glasswork that offers everything you desire while mirroring the Palace's majestic qualities.
And that's just the beginning of our experience at this paradise…